This post may contain affiliate links. Read my disclosure policy here.
I have a confession.
I drive while talking on my cell phone.
I know, I know — I am terrible! What kind of a person – a mother at that! – would do such an irresponsible thing, right?
I mean, I should be modeling proper behavior for my children. Before I know it, Jackson will be grabbing my keys – and his cell phone – and running out the door. Do I want him to talk and drive?!?
But I can't help it. I am obsessed with multi tasking. I can't stand to waste a second. Sitting still in the car kills me. I simply can't resist picking up the phone and getting something accomplished.
Apparently I am not alone.
According to an independent survey of 500 women commissioned by Motorola, 80 percent of women say they are engaged in another task while talking on their cell phones.

And of women aged 18-34, 97 percent multi task while on their cell phones, and 62 percent juggle two or three activities while talking on the cell phone.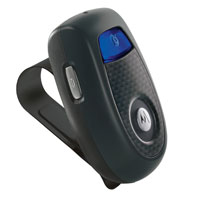 But now, I have no excuse. Motorola recently sent us their H680 Hands-Free Headset, their T305 Hands-Free Car Speakerphone, and their Mobile Phone Tools CD to review. Both the Headset and the Car Speakerphone are tested to work with over 200 different Bluetooth-enabled phones.
I procrastinated getting set up though. I am so busy, I never have time for manuals. But once I finally ripped open the packages, I realized how ridiculous I was to put off getting hands free.
The set up was so fast, I was talking in my car within moments! And the clarity was great too. Now, I am a happy, hands-free mom!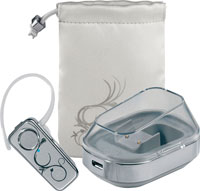 My husband is trying to get his hands on the H680 Hands-Free Headset.
Since I usually talk in the car, I think I will be kind and share and let him have the Headset and I will use the Car Speakerphone.
(But I am sure nice, cause I LOVE the small, sleek Headset. It is absolutely tiny — a half the size of a lipstick!)
If your family wants to get Hands-Free with Motorola, leave a comment and let us know. Motorola has provided a H680 Hands-Free Headset, T305 Hands-Free Car Speakerphone and a Mobile Phone Tools CD to giveaway.
We will select one winner, to receive all three prizes. (Because if your family is like mine, both you and your spouse will want to get Hands-Free!)
This contest is open to BOTH Canadian and US shipping addresses. We will announce the winner August 30th.