This post may contain affiliate links. Read my disclosure policy here.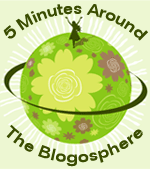 CONTESTS & GIVEAWAYS
Start the year off with a brand new 2008 Hawaiian Pictorial Wall Calendar. Stop by An Island Review before December 31st and enter to win. You could also win one of two $25 gift certificates to Ju Ju Beane Boutique. To enter, stop by before January 3rd.
Looking for a new blog design for the new year? Well, mark your calendars for January 1st because After A Cup Of Coffee . . . or Two will be giving away blog designs for Blogger and WordPress! Deadline to enter is January 6th.
Here's another chance to give your blog a make-over. Little Fun, Little Learning is giving away a Gold Design Package (value $100) from RS Designs. Stop by and subscribe to her feed before December 31st. You could also win a pair of Breast Cancer Awareness earrings by leaving a comment on the giveaway post and posting about it on your site.
Spoiled Pretty is having two great giveaways:
One winner will receive a 'Lemon Cream Dream Kit' (a retail value of $51), and one runner-up will win a 'Treat your Hands & Feet Kit' (a retail value of $27) from J.R. Watkins. Stop by Spoiled Pretty before 9 pm EST on Monday, December 31st. A winner will be announced on Tuesday, January 1st.
One first place winner will receive a Spa Wisdom Rainforest Paradise Gift Set (valued at $65), and one runner-up will win a Vanilla Spice Quartet Gift Set (valued at $25) sponsored by The Body Shop. Stop by Spoiled Pretty before 9 pm EST on Wednesday, January 2nd. A winner will be announced on Thursday, January 3rd.
carp(e) libris is giving away a copy of "Rio San Pedro", published by Alondra Press. To enter, stop by the giveaway post before December 31st and subscribe to the newsletter. This will also automatically enter you in future giveaways. Good luck!
There's another book giveaway going on at FeeFiFoto Blog. You could win Mommy Has To Stay In Bed by Annette Rivlin-Gutman. Stop by before January 4th to read the book review and enter to win one of two copies being given away.
Mamanista is giving away $150 to Nature's Child. To enter, just leave a comment before January 5th saying what your favorite item is from their website.
Stop by Close To Home where you could win a baby sling – Royalty print Peanut Shell (value $65) available only at Baby Adventure Gear. To enter, just leave a comment on the giveaway post before January 4th.
Did You See That? is giving away a pair of Flip n' Flops – actual, wearable flip-flops that have adventure storybooks tucked away in a "secret compartment" of each heel. Stop by the giveaway post for all the details before January 8th.
BLOGGING FUN
Nominate/vote for your favorite Mommy Blogs in the Best Mom Blogs Ever Awards.
GREAT DEALS
How would you like to receive a brand new Senseo Coffee Pod System (value $70) for only the price of shipping & handling? Stop by their website and fill out the short survey to see if you qualify. I received mine yesterday and I love it! If you're accepted, you can also find a free tea pods offer here. Thank you to Almost Somewhat Positive for the info!
If you would like to have a post on your blog featured in 5 Minutes Around The Blogosphere, please send us an email at features5minutesformom at gmail dot com and we'll see if it can be arranged.
Kailani can be found at An Island Life and An Island Review.