This post may contain affiliate links. Read my disclosure policy here.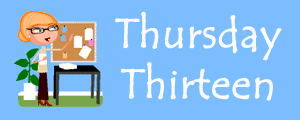 Banner by Chaotic Home
13 Things about our Summer Bible Camp
It is run by a different set of volunteers each week. The only paid staff members are caretakers and summer staff like lifeguards.
My Dad was a volunteer director and started the senior teens' week in the early '70s.
I have been going to camp almost every year since I was two. I have been a workers' kid, a camper, a worker and a counselor.
When I was a teenager I attended multiple weeks of camp, working as a volunteer and attending as a camper as well as going to weekend camps during the school year.
I met my husband there when he was 16 and I was 17. (We didn't start dating until our early 20's.)
My husband is now a volunteer program director for one of the weeks.
The camp is located on a beautiful secluded island.
The only way to access the island is by private boat – no ferries.
My favorite part of camp is Chapel.
We aren't a wealthy camp with a lot of fancy toys like some other nearby camps, but we are rich in the Spirit and in fellowship. I think almost everyone who comes to our camp is inspired and touched by the warmth and love of the staff and campers and can sense the presence of God.
It is my favorite place in the world – except for the mice and the mosquitoes.
I must have been to the island well over a hundred times.
My son has been every year of his life. His first time was when he was six months old and this will be his fourth year. He loves it there! When he was six months he burst into tears as our boat pulled away and he realized we were coming home. During the year he will cry and beg to go. I love that he loves it there so much and that we are carrying on our family tradition with him.
Get the Thursday Thirteen code here!
The purpose of the meme is to get to know everyone who participates a little bit better every Thursday. Visiting fellow Thirteeners is encouraged! If you participate, leave the link to your Thirteen in others comments. It's easy, and fun! Be sure to update your Thirteen with links that are left for you, as well! I will link to everyone who participates and leaves a link to their 13 things. Trackbacks, pings, comment links accepted!
View More Thursday Thirteen Participants