This post may contain affiliate links. Read my disclosure policy here.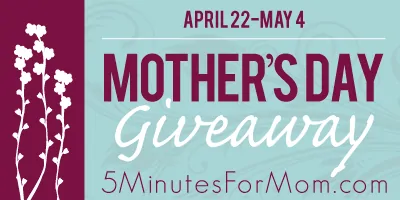 Here at 5 Minutes for Mom we love to celebrate moms and Mother's Day is one of those extra special times where we can show the moms in our online community how much we truly appreciate them!
This Mother's Day we are hoping to make the life of one mom a little easier with the help of an HP Mini 210!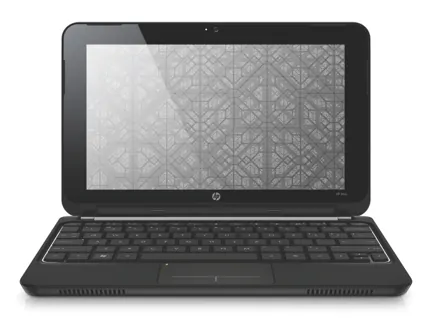 We know that a lot of moms in our 5 Minutes for Mom community are trying to go back to school, are working on their degree, or are trying to start their own business. We also know that it can be very tough to do any of those when you also have a family at home — finding the extra money to get the technology you need and finding the time to actually use that technology…not easy!
The HP Mini 210 is a great solution to both of those problems! Starting at just $299.99, the HP Mini 210 is an affordable compact computer that allows you to easily connect to your email, social networking, banking, research, resources, and more! Weighing less than 3 pounds and 0.9″ thick, the HP Mini 210 is easy to take with you wherever you go!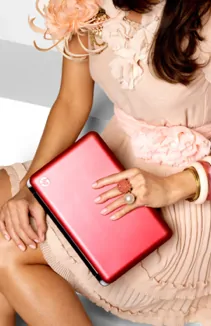 Available in 4 stylish colors – Black Crystal, Silver Crystal, Pacific Blue, or Sonoma Red
More than 9 hours of battery life for all day computing
1 GB DDR2 System Memory
160 GB – 250 GB Hard Drive
10.1″ diagonal LED Widescreen Display
Wireless enabled
Built-in Webcam and Skype
Embedded GPS module with HP Navigator software

Learn more about HP Mini 210 features at www.HP.com.
The HP Mini 210 makes life on the go so much easier because you can easily slide the Mini into your purse or bag and take it with you to class to take notes or take it to your child's soccer practice and work on your latest business proposal! Again, it's small, sleek, stylish, and super affordable! All making it a great gift option this Mother's Day! You can purchase yours at www.hpdirect.com!
Now, I did mention that 5 Minutes for Mom wanted to make one mom's life a little easier with their very own HP Mini 210 in Sonoma Red. Here's how:
We are would love to see this HP Mini 210 go to a mom who is wanting to go back to school, is currently working on her degree, is looking at starting her own business, or has her own business! We want this HP Mini 210 to really benefit someone who needs it! If that mom is you or you know a mom who could really use this computer, let us know!!!

To enter, simply leave us a comment on this post telling us why you, or a mom in your life, need the HP Mini 210.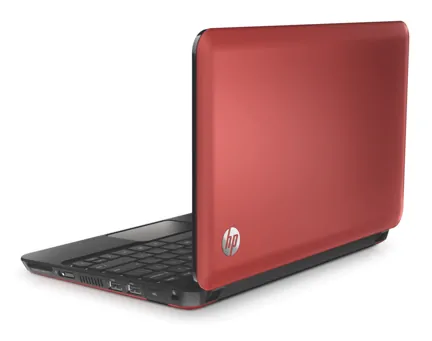 This giveaway is part of our Mother's Day Giveaway and is open to both US and Canadian addresses. You have until May 4th to enter and our lucky winner will be announced on May 5th.
If you'd like to help us spread the word, you can link back to our Mother's Day Giveaway post and include a "Mother's Day 2010 Giveaway" button in a post or on your sidebar. While linking is not required to participate, we really appreciate any linky love you can send over to help us continue to run special giveaway events like this!
Please review our Mother's Day Giveaway information and our site's Terms and Conditions of Use for a complete lift of our contest and giveaway rules.