This post may contain affiliate links. Read my disclosure policy here.
We want to hear from YOU…
Do you want us to continue offering extra entries in giveaways for tweeting, subscribing to our RSS Feed and Newsletter, etc., OR do you want us to limit entries to one comment entry per reader?
Please let us know your opinion by answering this poll:
[poll id="11″]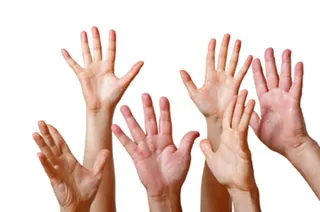 Earlier today, we published a post about changing back to our old policy of only one entry per giveaway. We made this decision after reading a post at ShePosts.com about it being illegal to offer extra entries.
Susan and I avoid controversy and trouble like my son avoids homework and so we thought, "Well, that is simple. We will just go back to single entries."
BUT, after listening to reader feedback and reading some links from comments at the ShePosts.com post, we realized that we may have reacted too hastily.
From reading these posts, one at About.com and one from Susan Getgood, it appears that the extra entries are not illegal.
However, many of the comments on our post thanked us for going back to single entries as mulitple entries are burdensome for readers.
While we appreciate the extra promotion of readers tweeting, etc about our giveaways, pleasing our readers is our BIGGEST concern. (Well after not breaking the law. We REALLY don't want to do anything illegal!)

SO, please TELL US — what do YOU want? Multiple entries or single entries?
And if you are a blogger, let us know in the comments how you prefer to run your giveaways.