This post may contain affiliate links. Read my disclosure policy here.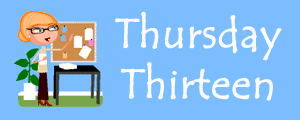 Banner by Chaotic Home
13 of Jackson's Favorite Pastimes
Working with his Dad – Jackson loves to be just like his Dad. He likes to wear shorts in the cold – just like his Dad. He wants to be an electrician – just like his Dad. And when we are at the cabin, Jackson loves to "work" alongside his Dad.
Playing with his Uncle Rob – Jackson adores his uncle (Susan's husband) and has since he was an infant. Even as a baby and toddler, Rob would often be the only other person that Jackson would go to other then me. Rob is like the older brother that Jackson has always wanted.
Playing Star Wars – Although he has never seen even a second of the movies, all his friends and he are obsessed with playing Star Wars. (His church friends too.) He asked Santa himself for a light saber – so what could I do? Now I have also allowed four little Star Wars figures. But with toys or not, he and his friends can play Star Wars for hours.
Being Julia's "Big Brother" – Jackson loves to be with Julia. He knows that he is her cousin, but he loves to pretend that they are siblings.
Reading about Dinosaurs – Jackson has lots of dinosaur books and toys. Lately every night we must read a dinosaur book.
Learning French – My husband Phil (Jackson's Dad) is from Quebec and we are teaching Jackson French. Although some days he isn't in the mood and some books and cd's he doesn't like as much, Jackson loves to learn French. He will be attending French Immersion when he goes to school.
Crafts – While Jackson doesn't like to color for very long, he does love to make things, especially gluing and cutting with scissors. He has been a whiz with scissors for a couple of years already.
Cooking and Baking – Jackson loves to create things and make up his own recipes.
Preschool – Jackson has the greatest preschool with the most wonderful teachers. He just loves it.
Giving hugs – Jackson has always been a snuggler and loves to give hugs, especially to me and to his Grandma.
Playing with his Friends – Jackson is so social. He would be surrounded by friends all day if he could. His best friends are twins, Leith and Lachlan, and Rhys.
Hanging out with Brad – Our neighbors have a teenage son named Brad. Jackson loves to spend time with Brad, playing basketball or just hanging out.
Spending time with his cousins – Jackson has five cousins: Julia, Noah and Matthew, and Chantal and Luc. Jackson goes crazy with joy when he gets to play with his cousins.
Get the Thursday Thirteen code here!
The purpose of the meme is to get to know everyone who participates a little bit better every Thursday. Visiting fellow Thirteeners is encouraged! If you participate, leave the link to your Thirteen in others comments. It's easy, and fun! Be sure to update your Thirteen with links that are left for you, as well! I will link to everyone who participates and leaves a link to their 13 things. Trackbacks, pings, comment links accepted!
View More Thursday Thirteen Participants