This post may contain affiliate links. Read my disclosure policy here.
Are you looking for a way to work from home? Have you ever wondered what it takes to become a successful Avon Representative and earn a regular income? Today we're honored to share inside advice from four fabulous women who are making full time incomes direct selling with Avon. This post is sponsored, so extra thanks for reading and sharing.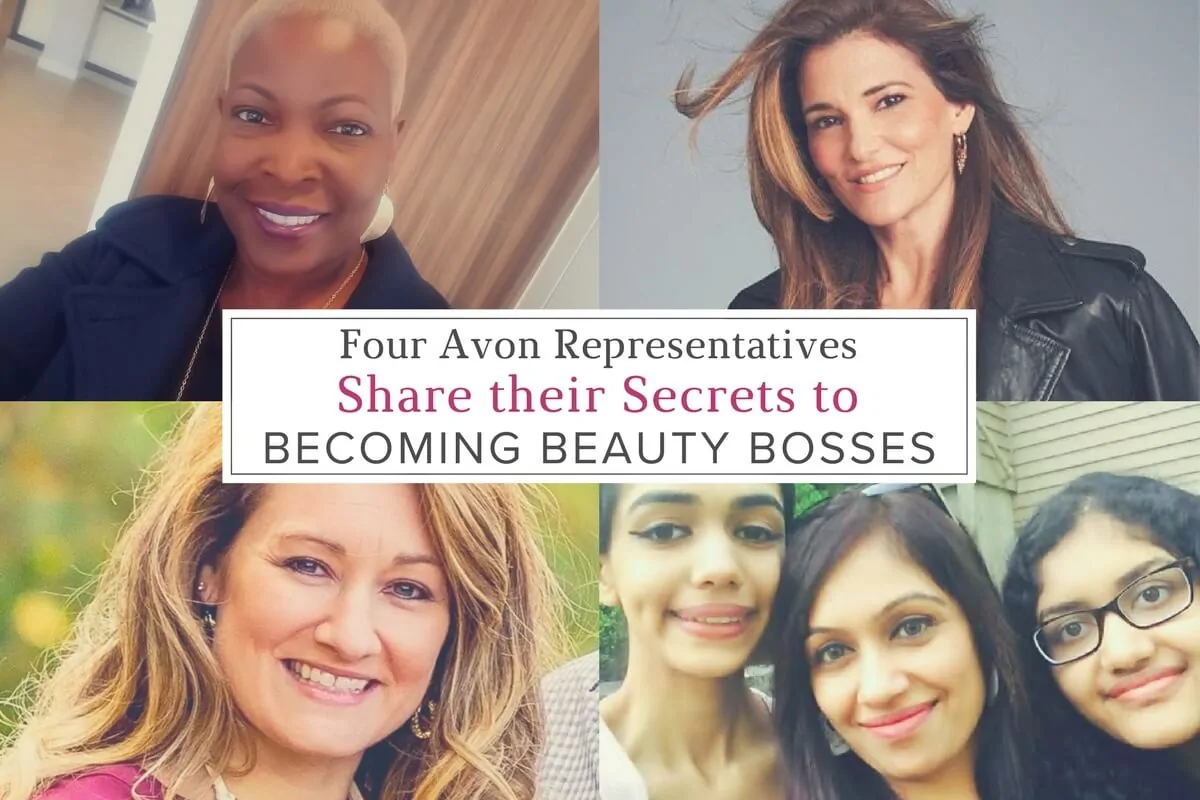 Working from home and building a business around your own schedule is a dream for so many women. There are many paths you can follow, but it always helps to have friends cast a light down the road to help you.
These four women are sharing their stories to help you learn how Avon could help you reach your own business goals.
1. How did you first get started selling Avon?
Orenthia Ricketts: I started selling Avon simply because I wanted to earn an extra $100 every now and then to support my shoe habit!
After reviewing the compensation plan, I discovered that it was simple and could help me reach my goals.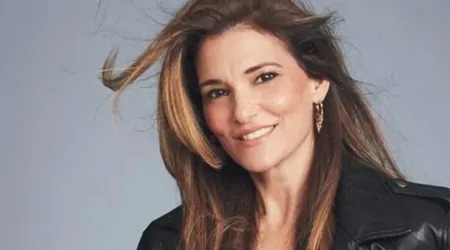 Lisa Monoson: A girlfriend from my kid's playgroup was selling it and I saw how well she was doing, so I inquired.
I had only known about the brand from what my grandma gave me at Christmas as a child.
After seeing all they had to offer, I was impressed and decided I wanted to know more.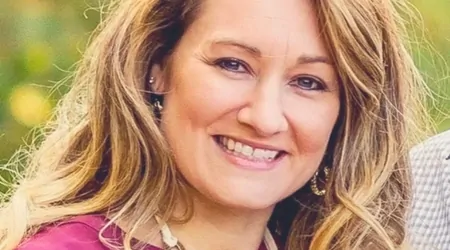 Liz Baugh: I have been an Avon customer since I was a little girl. My mom would make a pot of tea the night our "Avon lady" was coming over to deliver our order, and bring her basket full of demos for us to look through.
My first lip gloss was Avon. My first bottle of perfume was from Avon. I grew up thinking… I want to sell Avon some day!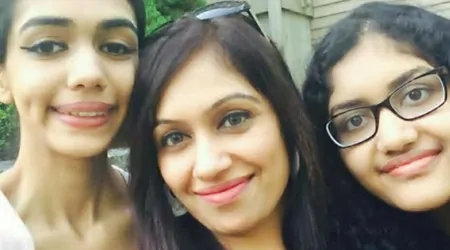 Hema Kapadia: A friend of mine inspired me because I already loved Avon skincare, makeup and fashion, so I decided to start selling Avon in 2009 and I'm so glad I made the decision.
Avon gives me flexibility to work according my own schedule, so I was able to spend time with my family, while running my business.

2. What initially attracted you to becoming an Avon Representative?
Orenthia Ricketts: My mom had been a Representative when I was younger and I realized that there was something for everyone in every brochure, so that made it easy to sell.
Lisa Monoson: I needed extra money in between our family's paydays to pay for things like diapers, gas and groceries. I was seven months pregnant at the time with baby number 3, and didn't want to go back to running my home daycare business. I was looking at other home-based businesses but Avon seemed to meet all that I was looking for. I saw everything they had to offer with the opportunity including compensation plan and products, but most of all, being able to continue to be home with my children.
Liz Baugh: Aside from loving the products, I liked that Avon was flexible about building your business. I also loved that Avon had a beautiful brochure every two weeks. It was always different and there is something in there for everyone! But mostly, I liked that there was a company that valued building relationships with your customers.
Hema Kapadia: Initially, I was happy to get my favorite Avon products at a discounted rate and also get some extra income from customers orders. Also, being your own boss and the flexible hours!

3. What obstacles did you have to overcome when you started your business?
Orenthia Ricketts: I was very shy at first and was so afraid to talk to people. I realized that if I was going to make any money at this I would have to talk to people so little by little I got over my shyness.
Lisa Monoson: When I started my business, I was juggling a newborn, a 2-year-old and 6-year-old. I was also struggling with anxiety and panic disorder, but I was determined to make it work no matter what. Over the years, I have had my ups and downs with my health but I take one day at a time. I look back now and see how far I have come and know if it wasn't for Avon, I would have never traveled or gotten on a plane.
Liz Baugh: Having never owned a business before, I had to not only learn how to keep good records, but what records to keep.
Hema Kapadia: In the beginning, it was difficult to convince the customers to buy products, but I never gave up. I regularly started attending Avon meetings and did courses on Avon U which helped me improve my selling skills and boost my confidence.
4. How did you start building your business locally?
Orenthia Ricketts: I started out by hanging brochures on doors of homes within a 5 block radius of my house and started to get calls. I asked each person that made a purchase for a referral and my business started to snowball from there.
Lisa Monoson: I took my children with me in a double stroller and we went business to business. I stopped in anywhere I could… car dealerships, insurance offices, doctors' offices, my son's school, etc. I incorporated Avon in our day-to-day activities as well.
Liz Baugh: I decided to have a launch party at my house where I had several demos and tons of samples. Everyone tried on lipstick colors, smelled different fragrances and took home samples of skin care. I made sure all my family, friends, and neighbors got new Avon brochures and a few extra to take to work with them or share with someone else.
Hema Kapadia: My husband and I own a family business, so I started sharing Avon brochures and samples to our customers. I usually point out the products I love or the ones that I know they would like, or tell them about special deals. I would also demo skincare and fragrances using samples doing "handcials" aka facials for your hand. Sometimes I would wear makeup, jewelry, fashion, and shoes from Avon, which helped me get orders instantly!
I also connected with with parents and teachers at my daughter's school or at her dance and gymnastics classes, which helped me grow my business more.
5. How has working with Avon changed over the years? Has social media impacted your business?
Orenthia Ricketts: Working with Avon has changed over the years in that we have better tools and training for both prospecting and selling. I just graduated from the Avon Leadership coaching program that really helped me to look at my business from different perspectives. Social media has been a game changer in that it is now easier to connect with people outside my immediate geographic area and therefore compounding my sales and recruiting efforts.
Lisa Monoson: When I started in October of 2000, seventeen years ago, we were still handwriting up receipts. Programs have become enhanced and the training has upped its game immensely. Now, we have invoicing and online tools to run our businesses more efficiently. I used to get hand cramps back in the early years writing 35 tickets a campaign – haha!
I jumped on the social media train long before Avon introduced its amazing online tools and training they have today. Back then, I started a YouTube channel for training and inspiring my team, and many people contacted me to sell Avon through that channel. Also, the many Avon groups on Facebook are a game changer. I find it a huge time saver to be able to communicate and easily share news with team members and customers.
Liz Baugh: Avon has adapted to growing social trends and began focusing more on direct delivery orders, online training and social media advertising. I have chosen to continue to run my business in a more traditional way by personally connecting with each customer.
Hema Kapadia: Social media has made a huge impact on my business because I can easily reach customers or recruits outside of my local area. I am also able to connect and learn from others through social media by attending Avon virtual sales meetings and webinars, which keeps me up to date with upcoming products and news.
6. How do you balance your family responsibilities with your busy Avon schedule?
Orenthia Ricketts: It is a constant juggling act, but my Avon business provides the flexibility for me to shift and attend to my priorities as I need to, so that definitely helps me to achieve and maintain balance.
Lisa Monoson: My calendar system of choice is Google calendar and I can't live without it! Family activities, appointments and obligations are always scheduled in first and then I work my business around my life. I can put all my tasks, appointments, and to-dos in there as well. It's the only way I can stay on task with what needs to get done and to reach all of my goals. That's the beauty of being your own boss… I live the boss life every day on my time and my terms!
Liz Baugh: I try to schedule time dedicated to my Avon business, just like I would schedule a doctor appointment or lunch date into my day. That way, I don't feel like I am taking away from family time or squeezing in what I need to do for my business.
Hema Kapadia: Being my own boss, I have the flexibility to work on my own terms and schedule, but sometimes it's still a lot of pressure to balance my family responsibilities with my busy Avon schedule. I would say organization is the key to staying on track without getting overwhelmed.
7. Have any other members of your family become involved in your Avon business?
Orenthia Ricketts: My daughter Donnica is a Representative and my husband is my co-applicant and actively supports my sales and recruiting efforts.
Lisa Monoson: When my kids were little they always helped me with books and deliveries and now it's being passed down to my grandbabies. My 2 ½ year old granddaughter loves to help Glamma Mimi stamp books and hand me products. It really brings me back to when my boys were little (who are now 24, 19 & 17). My husband Robert is a co-applicant on my account and comes with me on all my Avon trips. He is my #1 supporter and he helps with book drops, paperwork, deliveries and the heavy lifting.
Liz Baugh: My daughter, who is 9, loves to help me fill orders, put brochures and samples in the bags and place my orders online. My son, who is 6, loves to go with me to deliver orders. I think I might have two future Avon Reps on my hands!
Hema Kapadia: My husband is my biggest supporter, and my daughters try to help me, but are very busy with college now so it's harder for them. When my husband helps me, we both get to reap the benefits and the rewards. We help each other in our business and are always there for each other during our triumphs and failures.
8. What has been one of your most memorable experiences during your career as a Representative?
Orenthia Ricketts: My most memorable experience during my career at Avon is earning an all-expense paid trip to Hawaii for my husband and I, which was truly a dream come true.
The other was the opportunity to speak on the main stage at Repfest (Avon National Convention) in front of 6,000 Representatives.
Lisa Monoson: When I received Spirit of Avon award in 2010-2011, it was truly an honor, I cried my eyes out and felt so humbled. Also, in 2013 I was named South East Regional Makeup Maven and won a trip to NYC, which meant getting on a plane. That was so scary for me, but it forced me to do it… and I'm so happy I did!
My most recent memorable experience has been being a model in the Campaign 5 2018 Avon brochures. That was a total honor and a dream come true. I'm still pinching myself!
Liz Baugh: One of my most memorable experiences with Avon was when I won a trip, based on sales increase, to Las Vegas for a private concert exclusively for our Avon group. I was so proud of myself for winning! It was a great lesson in hard work paying off.
Hema Kapadia: In June 2017, I was invited by Avon as a brand Ambassador on the set of Project Runway season 16 for episode 4. Avon was the official beauty sponsor of Project Runway, so I got to visit our amazing beauty lab, met our lead makeup artist Hector Simancas who did fabulous makeup tutorial on me, and I also got to walk on Runway! Such an honor to be part of this lifetime experience.
Also, in October 2017, I was chosen to be featured in the current Campaign 5 brochure for our Anew Ultimate skincare regimen. It was so much fun and a dream come true for me.
9. What is your must-have Avon product?
Orenthia Ricketts: My must-have Avon product is my Anew Platinum Day Cream, it delivers maximum moisture and makes my skin feel amazing.
Lisa Monoson: Anew Clinical Eye Lift Pro, I can't start the day without it. It really does make you look more awake and refreshed!
Liz Baugh: I cannot live without the Makeup Remover Wipes with Mineral Complex. If I don't have 3 or 4 back ups, I get nervous that I might run out!
Hema Kapadia: One of my favorites is Anew Power Serum. It has helped with my skin clarity, smoothness, hydration, firmness and fine lines. I tell my customers it's great for all skin types and for all age group. It's a must have product to be used under your Anew day and night regimen or just by itself.
10. What advice would you give to other "momtrepreneurs" starting a business?
Orenthia Ricketts: Make sure the business you choose truly resonates with you personally, after all, if you cannot become a product of the product, it will be difficult for you to market it.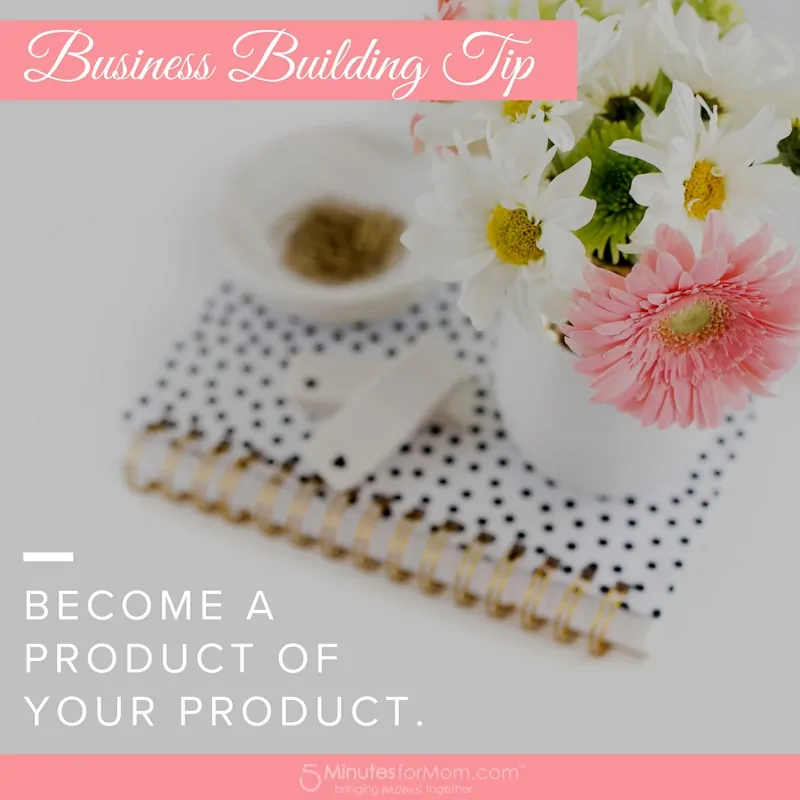 Lisa Monoson: It's really important to know your WHY? Ask yourself these questions:
Find your Why: Why are you starting a business? What is your driving force as to why it must work?
Give yourself time to grow and don't expect it to happen overnight.
Stay passionate about what you do by helping others first. Remember, we are in the business to serve others. When you put others such as your customers and team members needs first your goals and dreams will fall into place.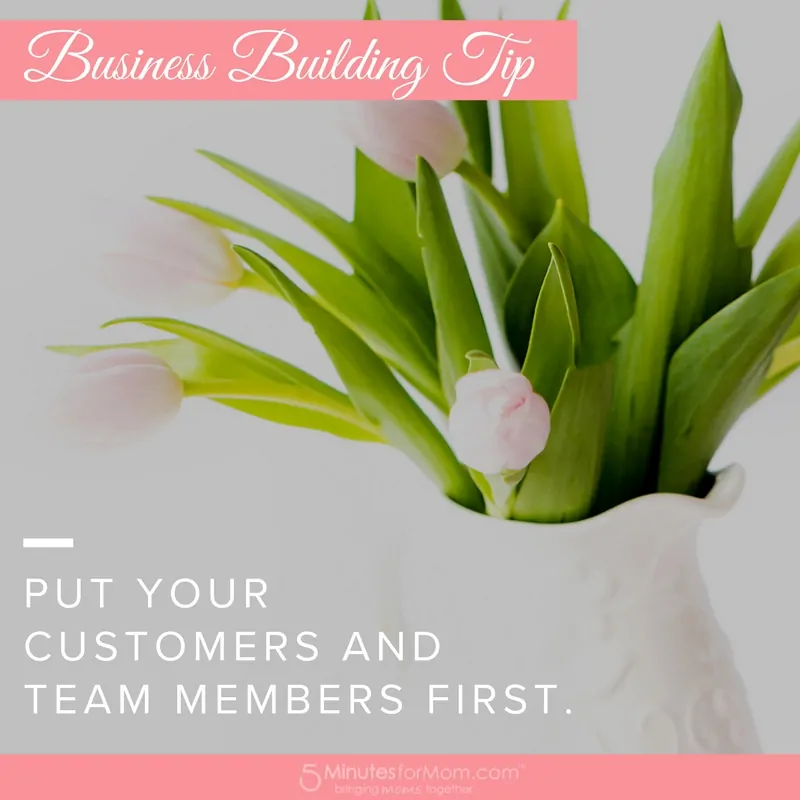 Put your goals and dreams on paper and make sure you are doing something every day to touch your business. You can be very successful if you stick to it and never give up.
Liz Baugh: My first advice would be find what you are passionate about. Start a business doing something or selling something you love. There's a whole world of opportunities out there! Grab one and just go for it.
Hema Kapadia: Dreams don't work unless you do… so go follow your dreams!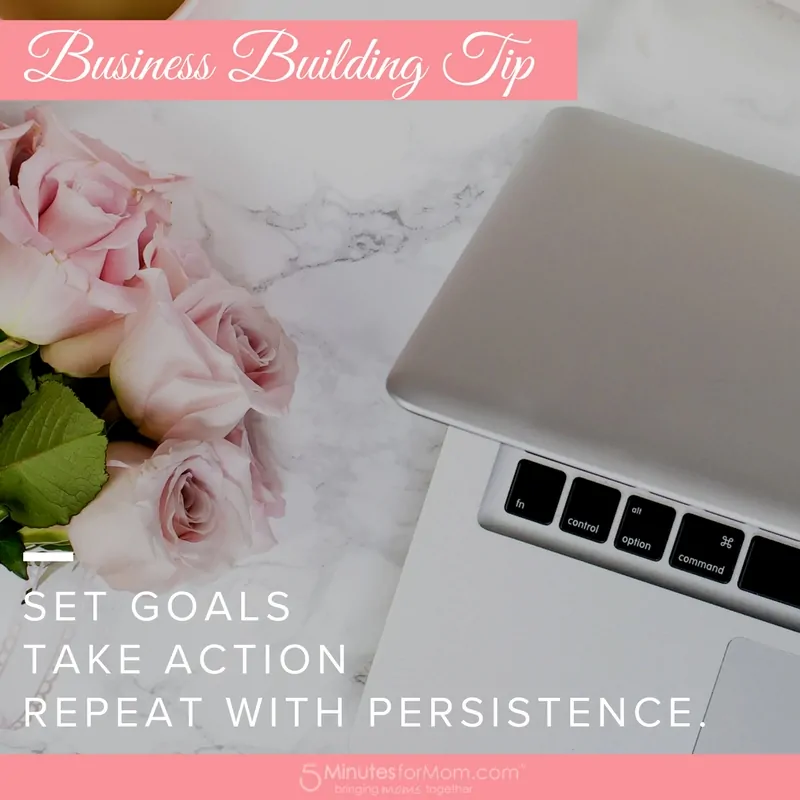 Set up a goal and be consistent with your actions.
When it comes to having an opportunity for a home-based business for moms, I must say Avon has been the absolute best. This company has given me so much, including the people I've met along the journey, the awards and the memorable experiences. I am so blessed to be a part of an iconic company which proudly for than 130 years, stands for beauty, innovation, optimism, and above all, for women empowerment.
If you're interested in learning more about the Representative program, please visit www.youravon.com.
Pin it for Later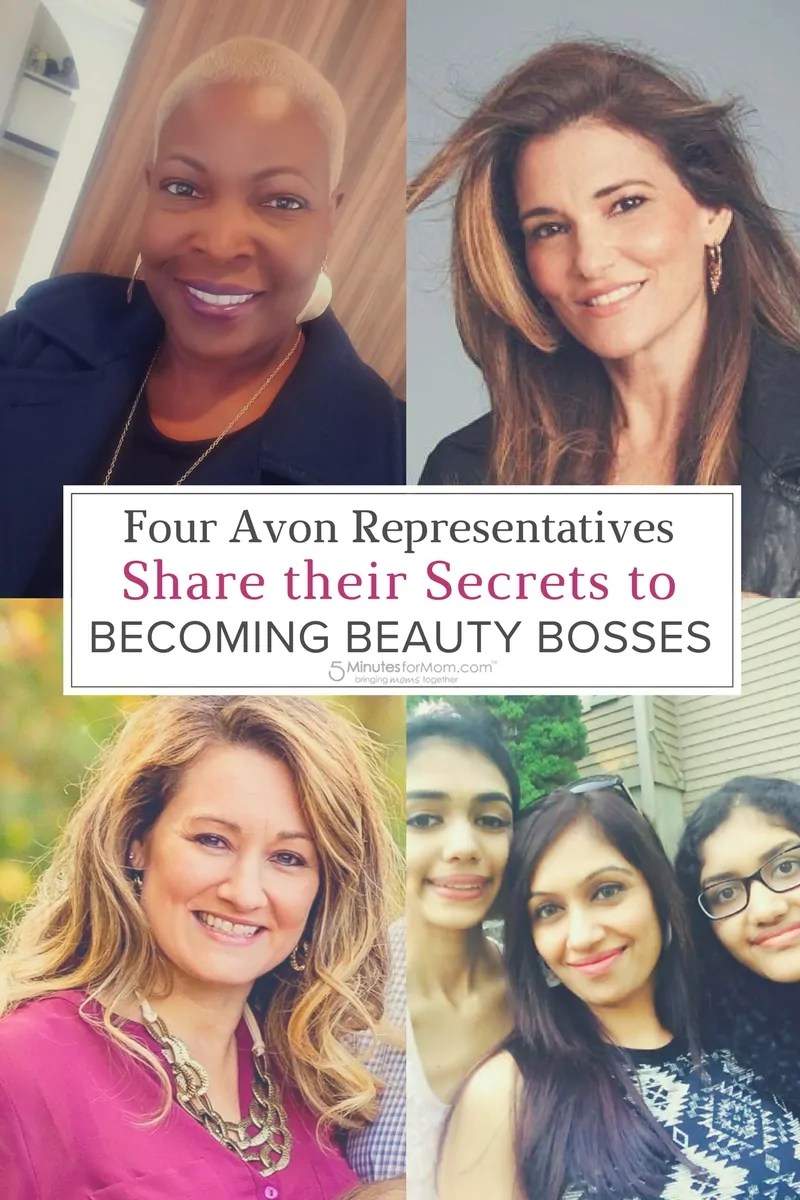 Disclosure: This post is sponsored, so extra thanks for reading and sharing.
Written by Susan Carraretto, co-founder of 5 Minutes for Mom
Talk with me: @5minutesformom and Facebook.com/5minutesformom
Pin with me at pinterest.com/5minutesformom