This post may contain affiliate links. Read my disclosure policy here.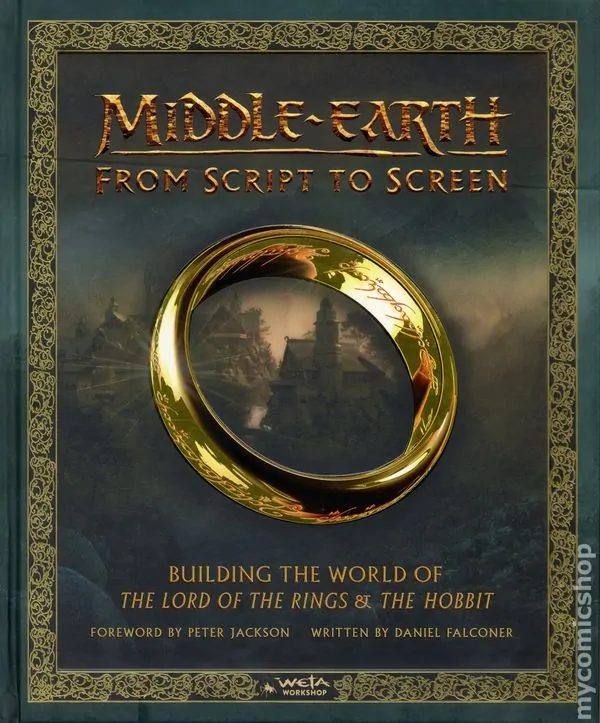 I don't know about you, but I have spent probably entire weeks of my life watching Peter Jackson's movie versions of The Lord of Rings and, to a lesser extent, The Hobbit (which I kind of hated, to be honest). I have 3 kids and they are big fans. I made Elliot, my oldest, read the books before he was allowed to watch the movies, which meant that by the ripe old age of 8 he had finished the entire trilogy, in time for The Return of the King to hit theaters that spring. For his 10th birthday, we had a slumber party where a group of boys stayed up all night long watching all 3 extended versions in a row, which meant I woke up from a groggy and uncomfortable extended doze to the Corbin twins mocking Frodo and Sam in Mordor while another boy sobbed on the couch, demanding into his phone that his dad come get him immediately. Some people can stay up all night easier than others, even at 1o.
What I'm trying to say here is that I am very familiar with the movies. Elliot may be 22 now, but it's still not uncommon for us to have a LOTR marathon. (I will not do a Hobbit marathon, even though we own all 4 of those bloated monstrosities) I am a book lover and I do not like what Jackson did to Tolkein's elves, but I must admit to having a very soft spot for the movies. And my kids, of course, have enormous beating hearts for the movies. So of course I snapped up this gorgeous new book that details in glorious minutia how they created this whole new world on set.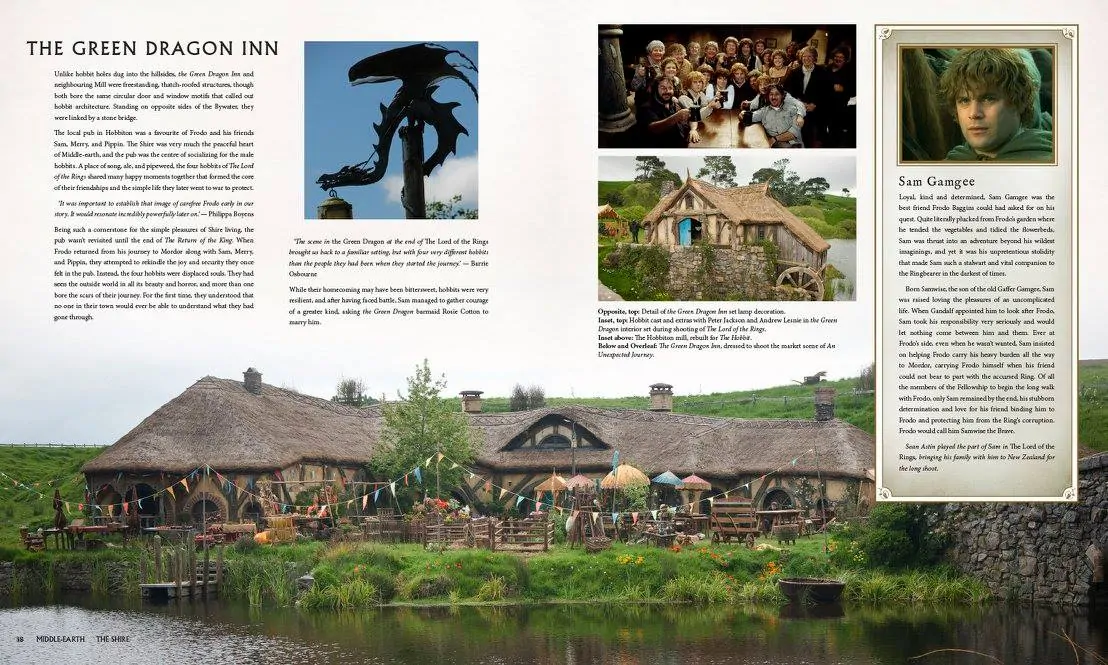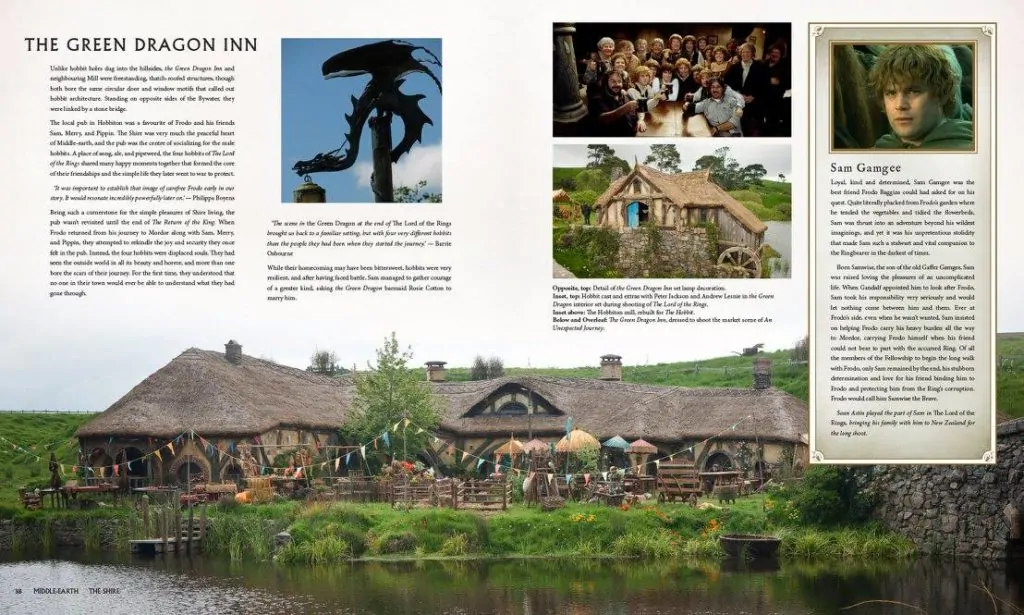 If you are looking for a fascinating way to spend an hour or two, curl up with this tome. Each page offers in scintillating detail all that went in to creating the world of Middle-Earth on screen. Whether its describing a hunt for a site, costume designs, back stories, or set design, all is set out before us. There are quotes from various players whether that be from Jackson himself, or actors or set designers, talking about their favorite bits. There are sections on the origins of some of the names and words. There are glimpses into how decisions were made, such as recognizing that the Rohirrim would have decorated their stables ornately because of the regard they had for their horses. And of course, there are many many beautiful pictures.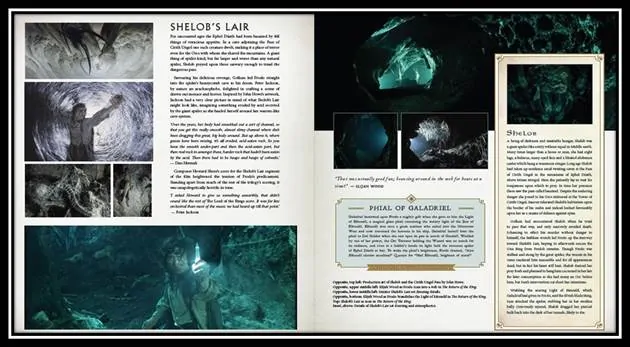 This book is a perfect coffee table book because so many types of people will be interested in it. Even if you are only marginally interested in Tolkein (I'm sure you're still a very nice person…), this stuff is fascinating. An example:
"We decided very early on that the Golden Hall would have a roof of golden thatches wheat. we calculated that we'd need ten acres to thatch all of the buildings…a year before we needed it, we spoke to farmers in the area and found a guy who was able to grow…and harvest it with a stalking machine which makes little bundles out of it."

                                                                                                                          Dan Hennah, 337
You'll learn about the props (every single one of them bespoke to reflect the idiosyncrasies of a different world) and about how they filmed various fantastic scenes (the forest of Fangorn was actually built in miniature). You'll get background information on the characters. This book is a treasure-trove of information, beautifully presented, and representing the tremendous amount of work done by a large group of people to make the films happen.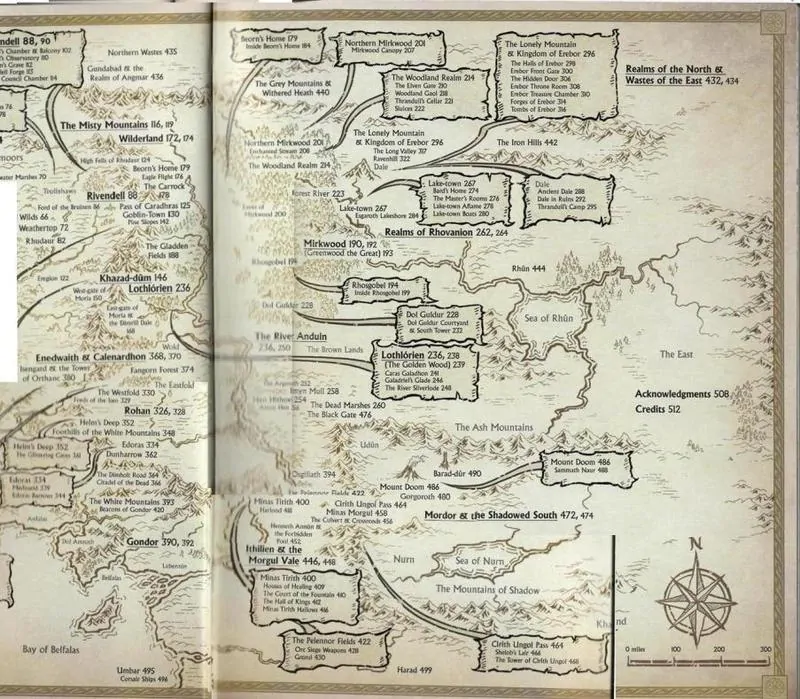 In short, I love Middle Earth: From Script to Screen and can't recommend it highly enough. It would make a fantastic present for the LOTR fan in your life, but it would also be a great book to own yourself, because it's just so interesting.