This post may contain affiliate links. Read my disclosure policy here.
The post is in partnership with Universal Pictures Home Entertainment.
Just in time for the holidays, bring home Despicable Me 3 Special Edition with an all-new mini-movie, Minion moments, and more! The Blu-ray & DVD release date of December 5 makes it the perfect movie to wrap up for the kids this Christmas! And what's a holiday movie night without a sweet snack? These Minion Marshmallow Pops are a fun and easy treat that will delight your kids as much as the movie itself!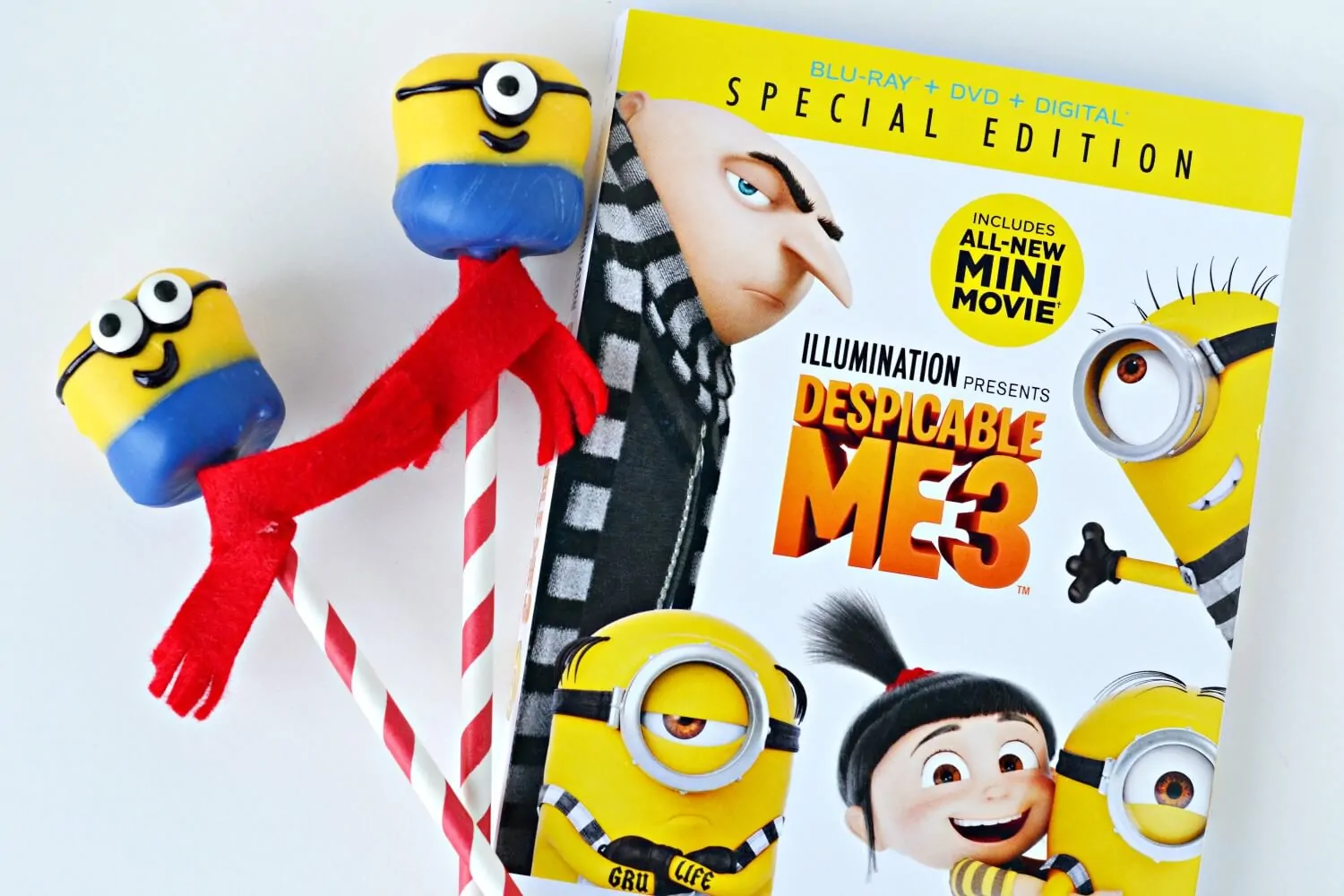 Hi, I'm Jennifer, a mother of three young children, a contributor here at 5 Minutes for Mom, and the blogger behind The Life of Jennifer Dawn. In partnership with Universal Pictures Home Entertainment, I'm thrilled to be sharing with you more about the release of Despicable Me 3 on Blu-ray and DVD. This post is sponsored so thank you for reading and sharing.
The holidays are the perfect time for a family movie night! Even dating back to my childhood, I remember my family always had a holiday movie night tradition. Each year my sister and I would receive a special movie on Christmas Eve or Christmas Day to watch with the whole family. And it's a tradition I've continued with my own kids.
There is one holiday movie night from recent years that especially stands out to me. It was the last Christmas we spent with my dad before he passed away. The presents had all been unwrapped. The Christmas feast had been eaten and the dishes cleared away. The day was ebbing into the night, and my family–including my husband, kids, dad, mom, sister, and brother-in-law–had all crowded together on the living room couches to watch the first Despicable Me movie. Everyone had so much fun that night, but it was my dad's jovial laugh through the entire movie that especially stood out to me. The movie was an instant favorite. He had absolutely loved it! And how could you not?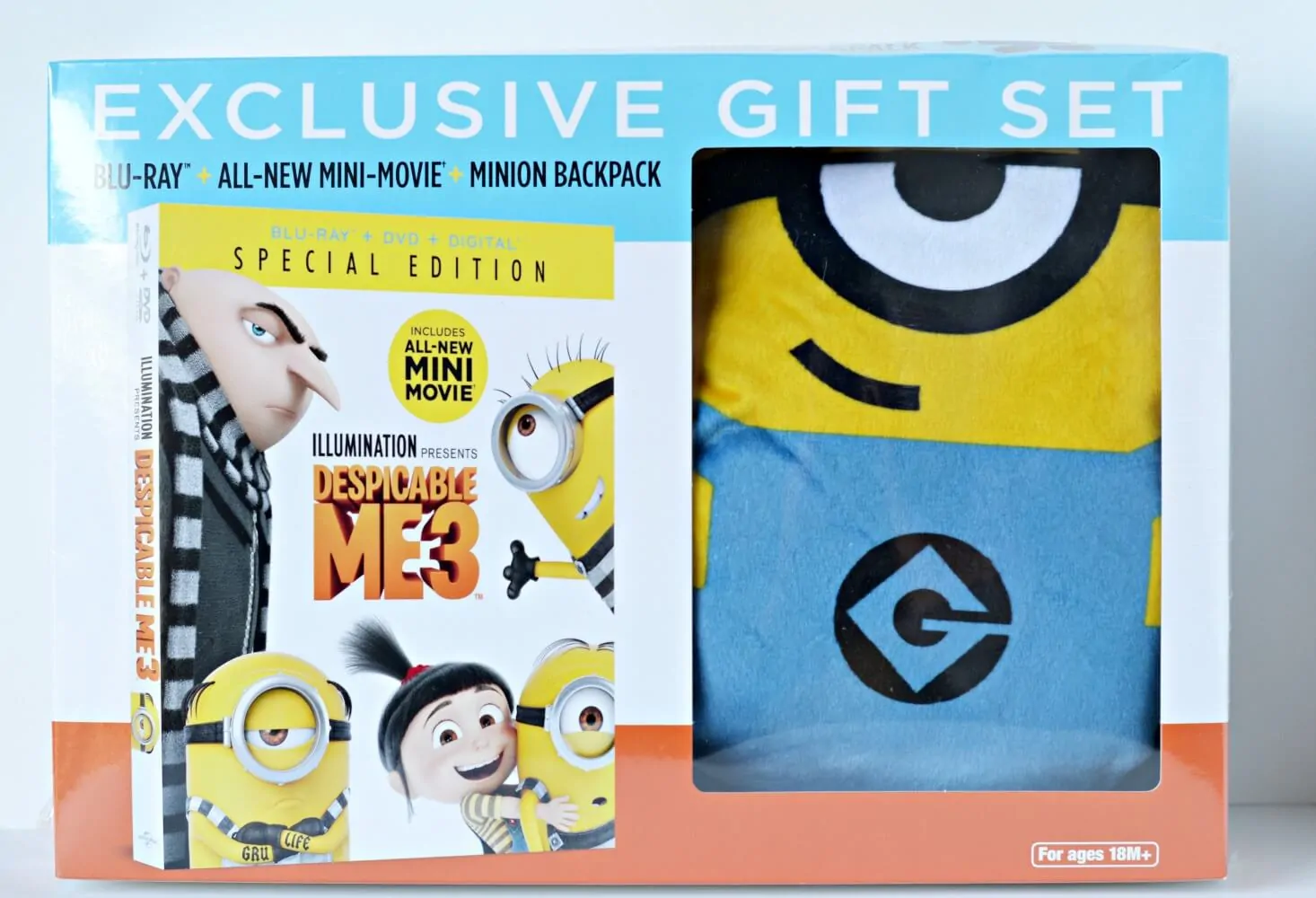 Perhaps that's why I'm so excited about gifting my kids Despicable Me 3 this Christmas! They, too, have fond memories of how much their Papa loved the first movie in the series, and that makes it even more special for all of us. It's a fun film that the whole family can enjoy together. And those minions! Their antics always have us laughing.
Do your kids love the Minions too? I bet they'd enjoy these fun Minion Marshmallow Pops!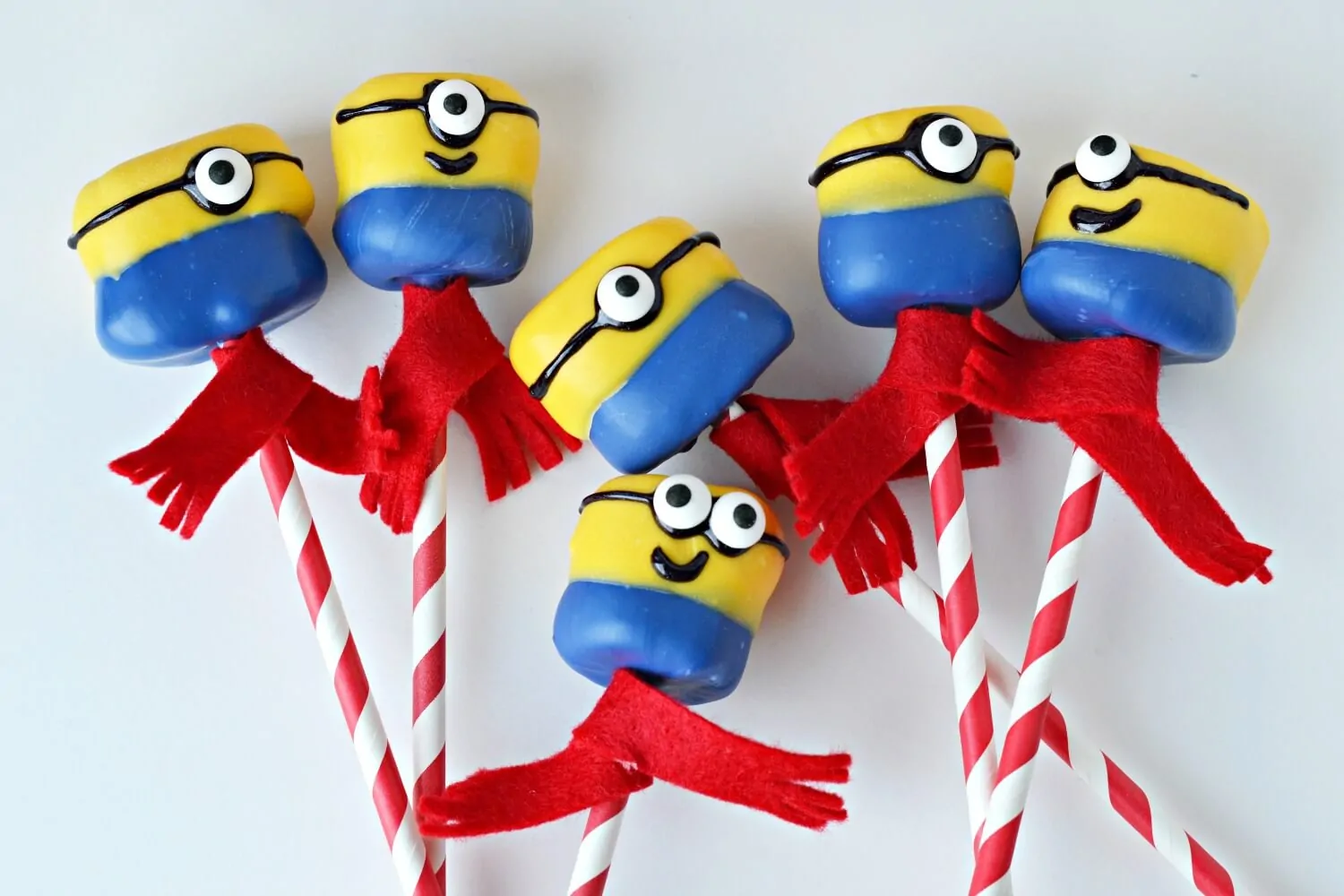 They're an easy treat to make for the whole family to sample on movie night. You could even make them as a surprise to package up and place inside a stocking along with the Despicable Me 3 movie. What a fantastic stocking that would be to receive!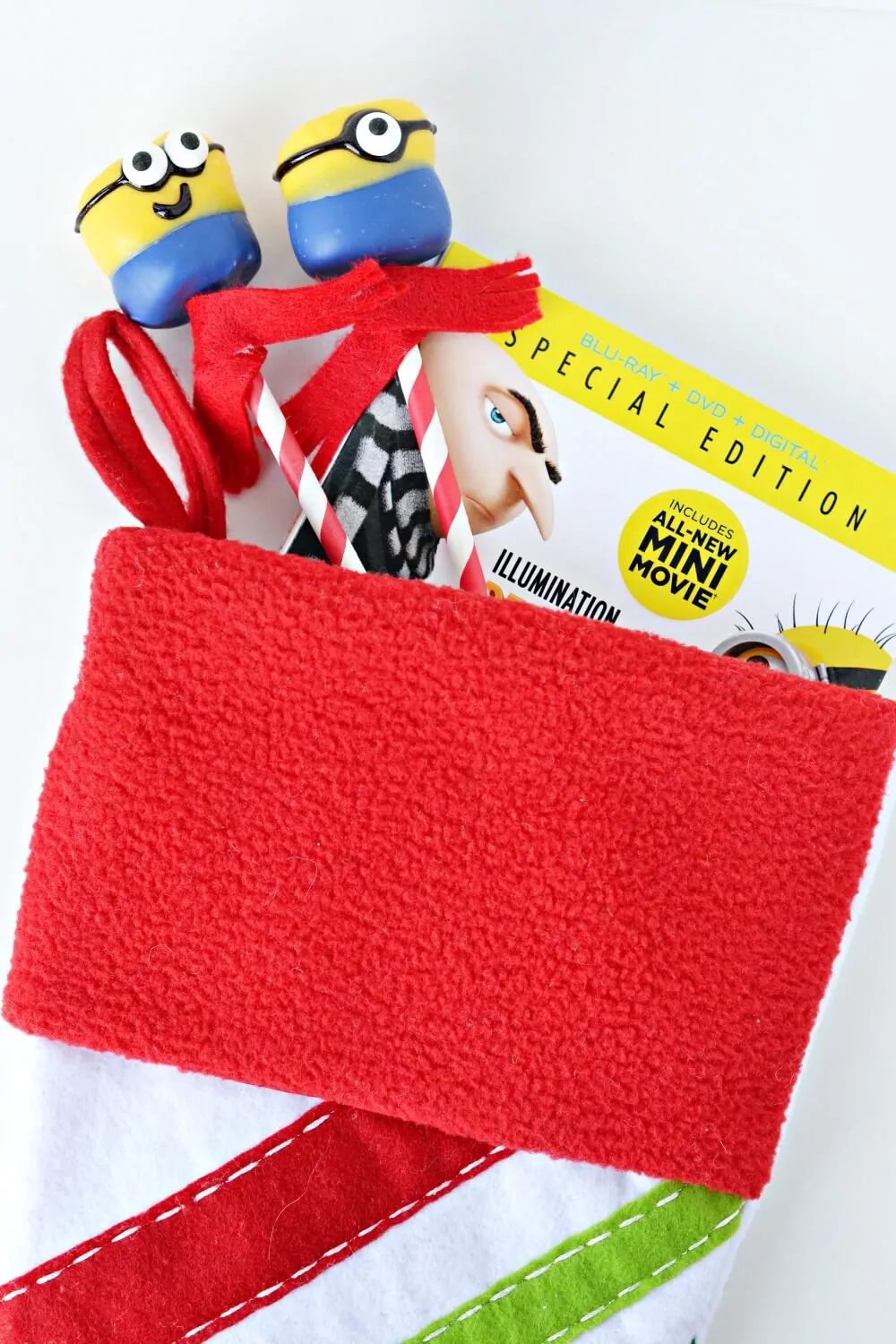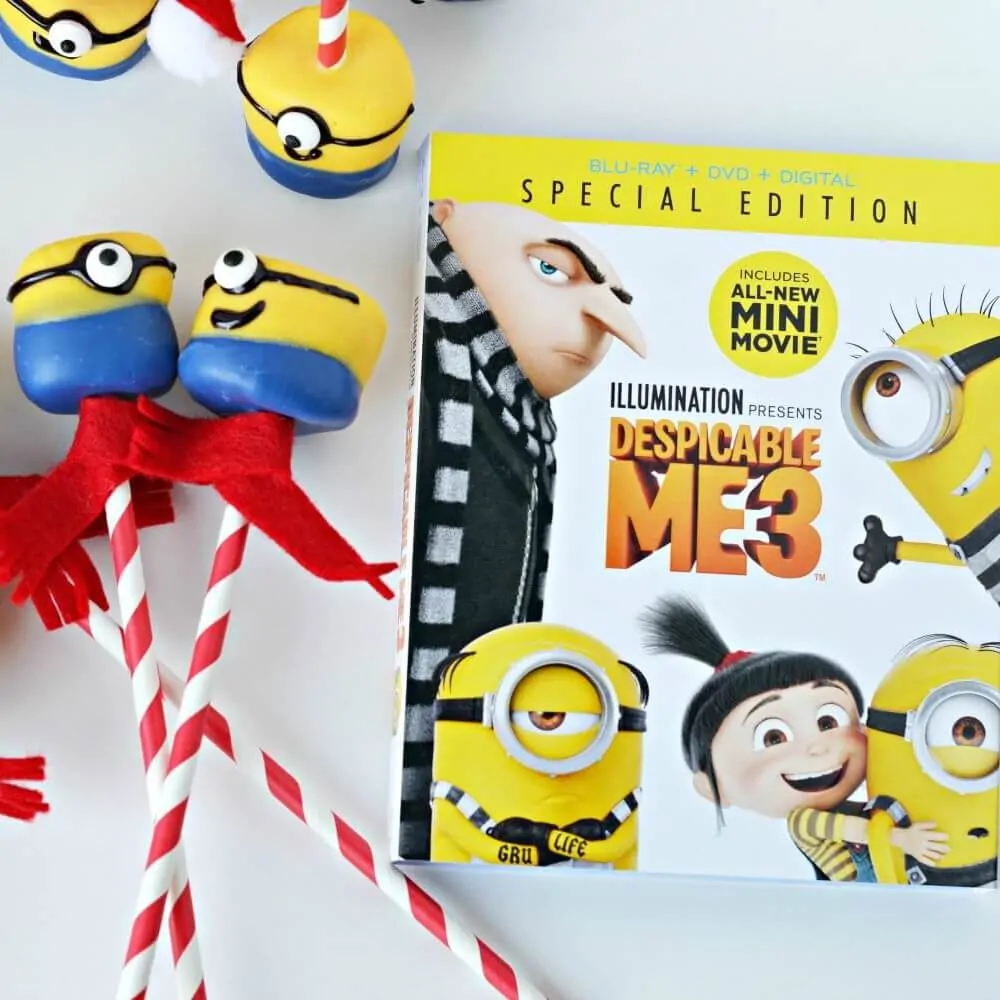 These tasty marshmallow pops are also a fun and simple treat to make right along with the kids. However you choose to enjoy them, they're sure to bring smiles!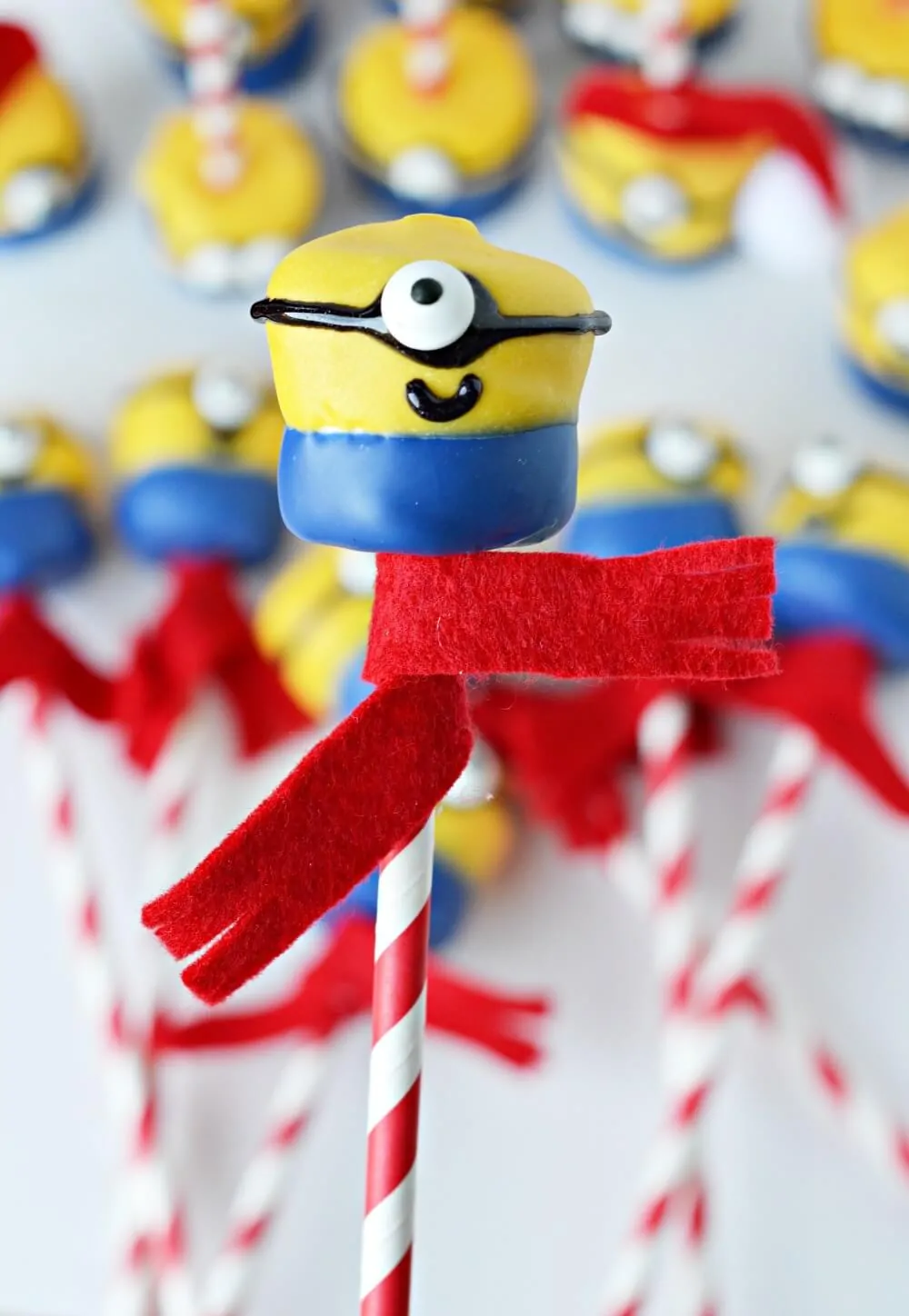 Minion Marshmallow Pops
Ingredients and Supplies
blue candy melts
yellow candy melts
microwaveable bowls
spoons
large marshmallows
paper straws
candy eyes
black gel icing tube
parchment paper
coconut oil (optional)
felt, pom poms, hot glue gun, and scissors, (for scarves and hats)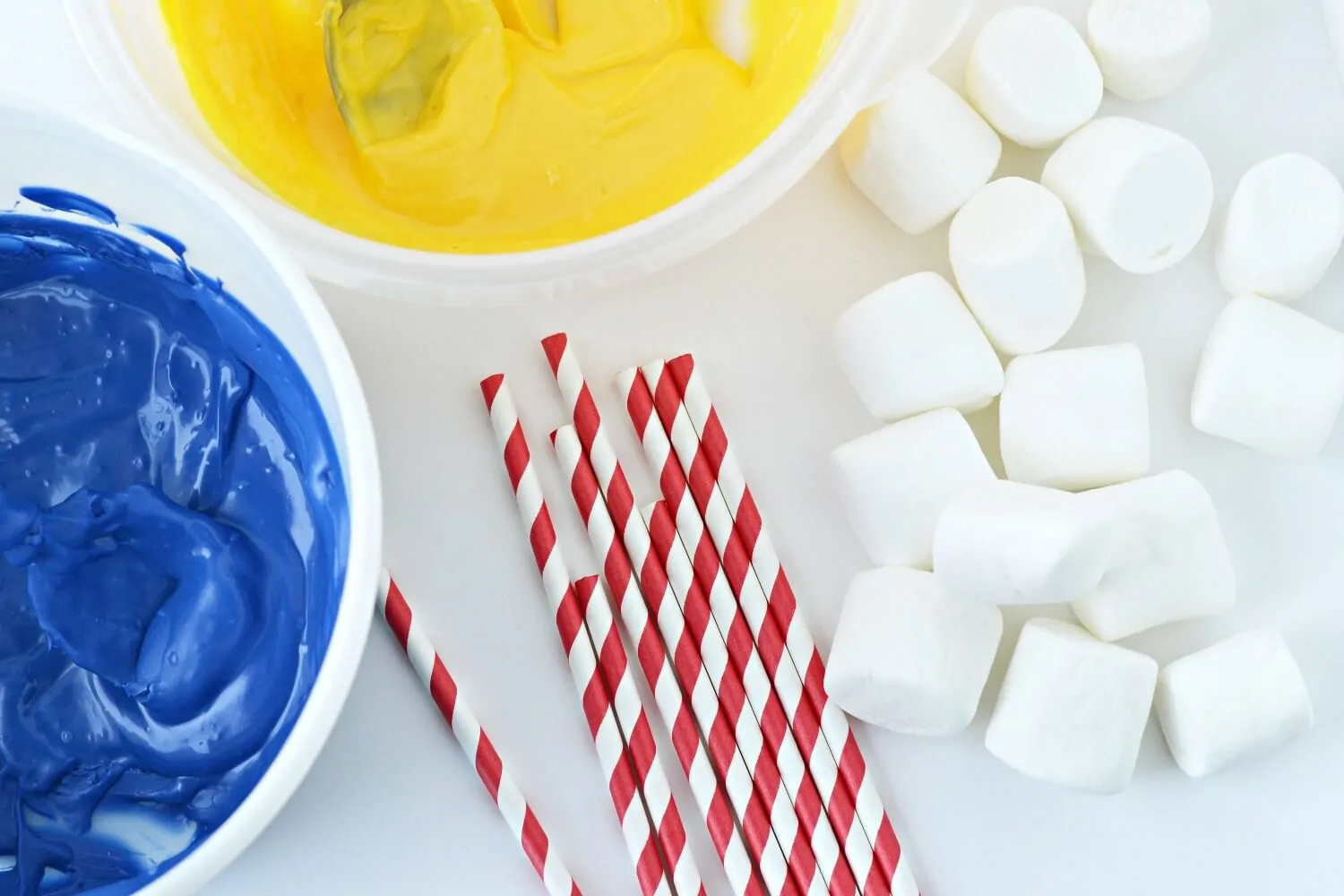 Directions
Melt the blue and yellow candy melts in the microwave in separate bowls. Follow the package's instructions and stir in between each heating. Overheating will cause the mixture to become too thick. If the melted candy does seem too thick for dipping, add a tablespoon of coconut oil to thin it out. This also enhances the flavor.

Dip one side of a marshmallow in either the blue or yellow depending on which direction you want your minion to stand. (I did some both ways.) Place a straw into the marshmallow through the side you dipped. Tap off the excess candy mixture and set the marshmallow on parchment paper. Continue dipping one-half of your marshmallows and putting a straw in while the others set and harden.

Once the dipped half has hardened, dip the other side into the second color. Again, tap off the excess and set it out on parchment paper to harden. Tip: You can place the marshmallows in the freezer for a few minutes to speed up the hardening process.

For the minion faces, use a black gel icing tube to draw on their smiles and the straps to their goggles. Add a dab of icing for the eye and place a candy eye over the icing. Allow the faces to set before serving.


For a festive touch, cut scarves and hats out of felt for your minions. Use a hot glue gun to attach pom poms to the ends of the hats and to secure the scarves around the straws.




Serve and enjoy! Package leftovers. These pops will keep for about 1-2 weeks.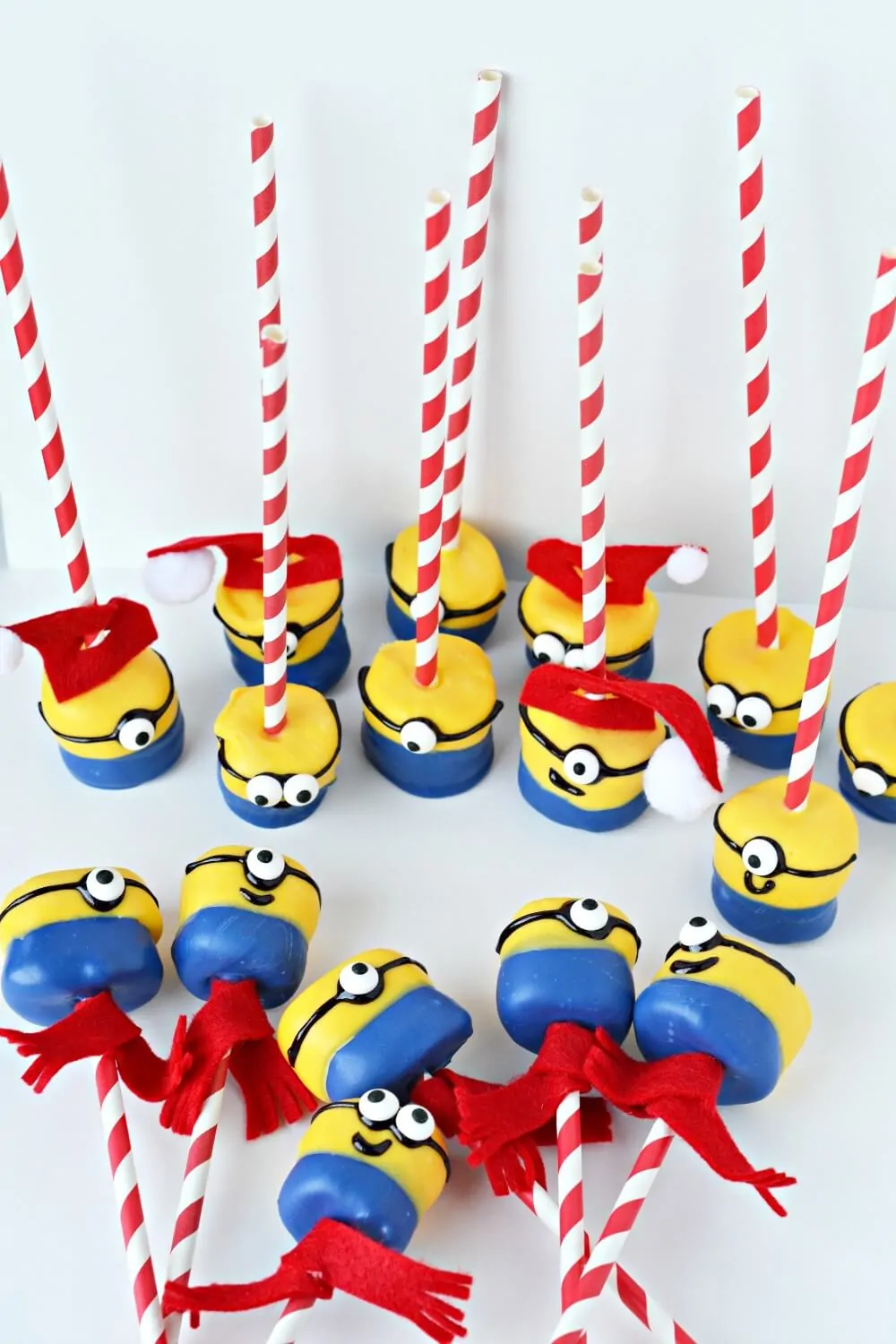 More About the Movie
Illumination, the studio that brought you Sing, The Secret Life of Pets and the Despicable Me franchise, continues the adventures of Gru and his family in Despicable Me 3. After he is fired from the Anti-Villain League for failing to take down Balthazar Bratt, the latest evil mastermind to threaten humanity, Gru finds himself in the midst of a major identity crisis. But when a mysterious stranger shows up to inform Gru that he has a long-lost twin brother — a brother who desperately wishes to follow in his twin's despicable footsteps — the former super-villain rediscovers just how good it feels to be bad.
Gru, Lucy, the girls–Margo, Edith, and Agnes–and of course those adorable minions are all back for another action-packed adventure. Sure to delight all their fans, this is a movie that the entire family can enjoy this Christmas! Oh, and don't forget to whip up a batch of these festive Minion Marshmallow Pops to add an element of fun to your viewing party. Happy holidays!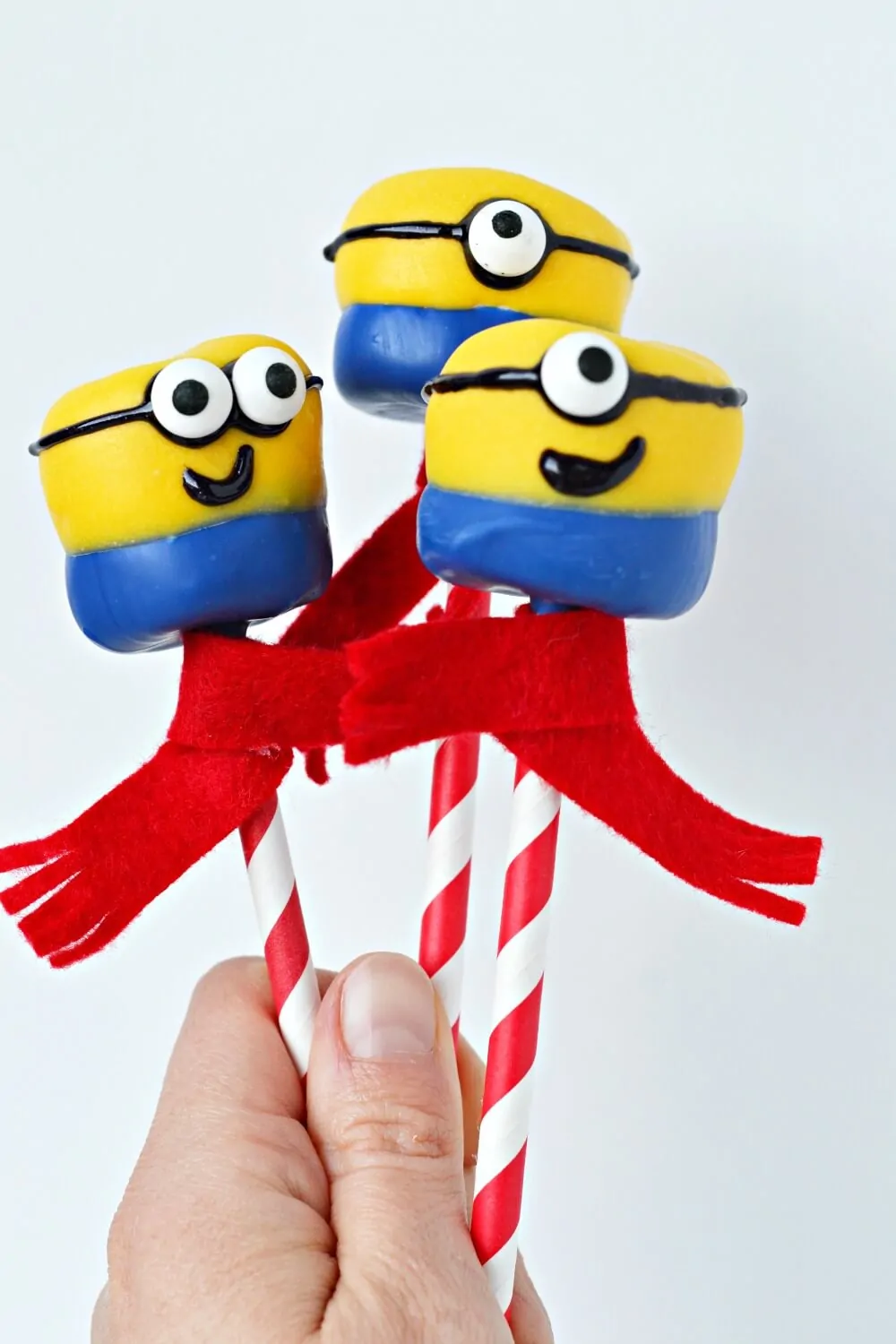 Disclosure: This post is sponsored so extra thanks for reading and sharing.
Written by 5 Minutes for Mom contributor Jennifer Dawn. Jenn blogs about living a beautiful and creative life at The Life of Jennifer Dawn.