This post may contain affiliate links. Read my disclosure policy here.
I can't wait to take my girls to see the new Sony movie, The Star. Just from seeing the movie trailer, I know that we are all going to absolutely love it. It's so great when movies can truly be enjoyed by the whole family. With the amazing singing voices and actors in this show, I'm sure everyone will love it. Thanks to our sponsor Sony, we have a fun giveaway prize for 5 lucky Canadian winners.

I love treating my girls to a night out at the movies. It's a special way we can all relax and spend time together. So when a movie as meaningful as The Star this comes to theatres, we will definitely go to see it.
Take a look at the trailer…
Movie Synopsis:

A small but brave donkey named Bo yearns for a life beyond his daily grind at the village mill. One day he finds the courage to break free, and finally goes on the adventure of his dreams. On his journey, he teams up with Ruth, a lovable sheep who has lost her flock and Dave, a dove with lofty aspirations. Along with three wisecracking camels and some eccentric stable animals, Bo and his new friends follow the Star and become accidental heroes in the greatest story ever told – the first Christmas.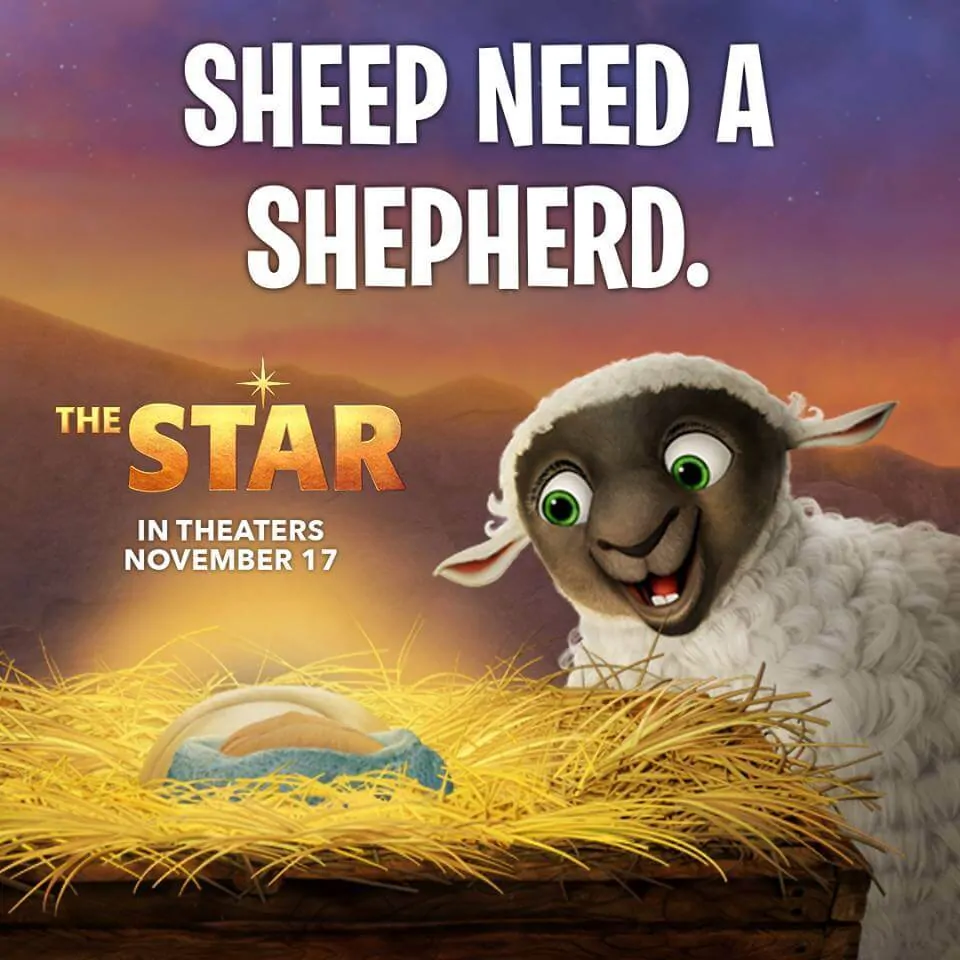 Check out the awesome actors in this movie…
A few of my favorite actors that I'm most excited about are…
Kelly Clarkson: Leah the horse
Keegan–Michael Key: Dave the dove
Patricia Heaton: Edith the cow
Kris Kristofferson: Old Donkey
Oprah Winfrey: Deborah
Tyler Perry: Cyrus
Tracy Morgan: Felix as the three camels
Christopher Plummer: King Herod
Printable Gift Cards
Download these stunning gift cards inspired by the movie.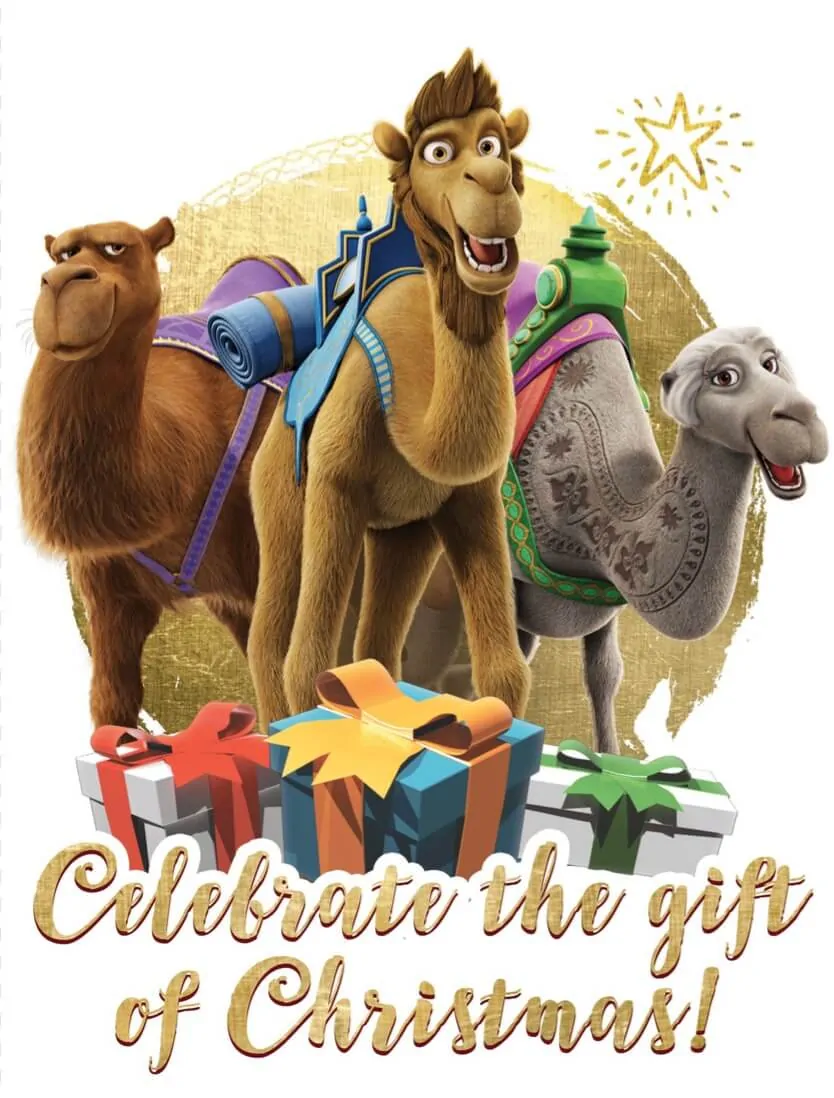 Coloring Pages
Kids will love these cute coloring pages. Click here to download the coloring sheets.
And here is an online coloring book.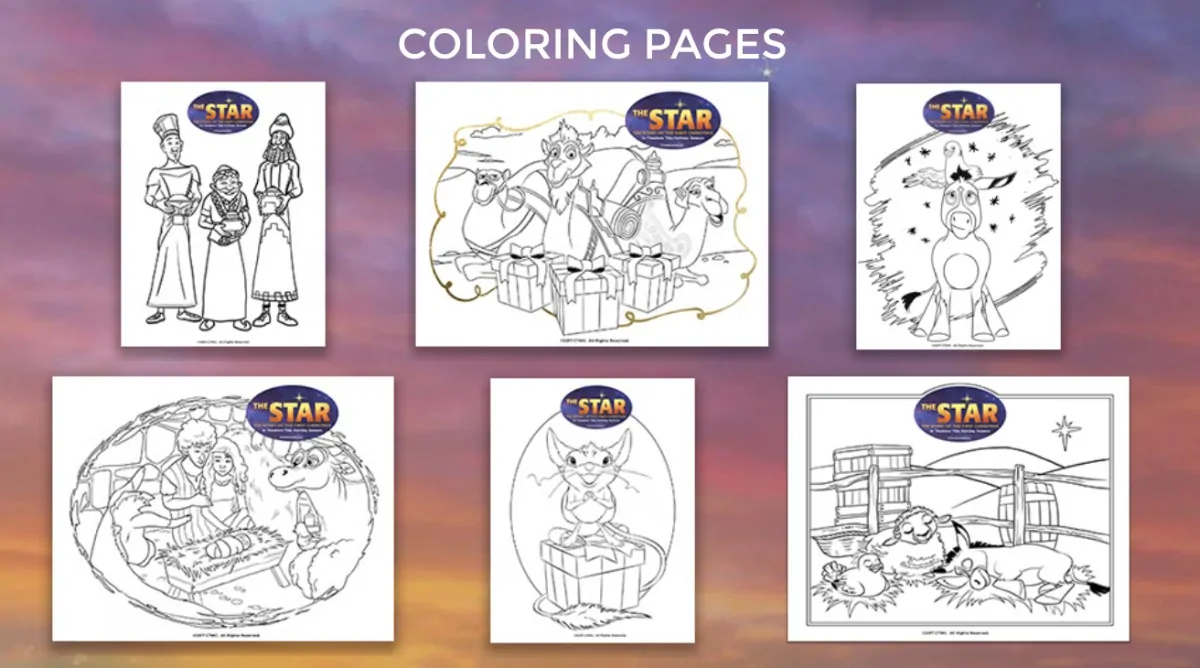 Family Discussion Guide
The Star Family Discussion Guide is such a wonderful way to talk with your kids about the movie and explore a deeper understanding of the Christmas story together.
Click here to download the guide…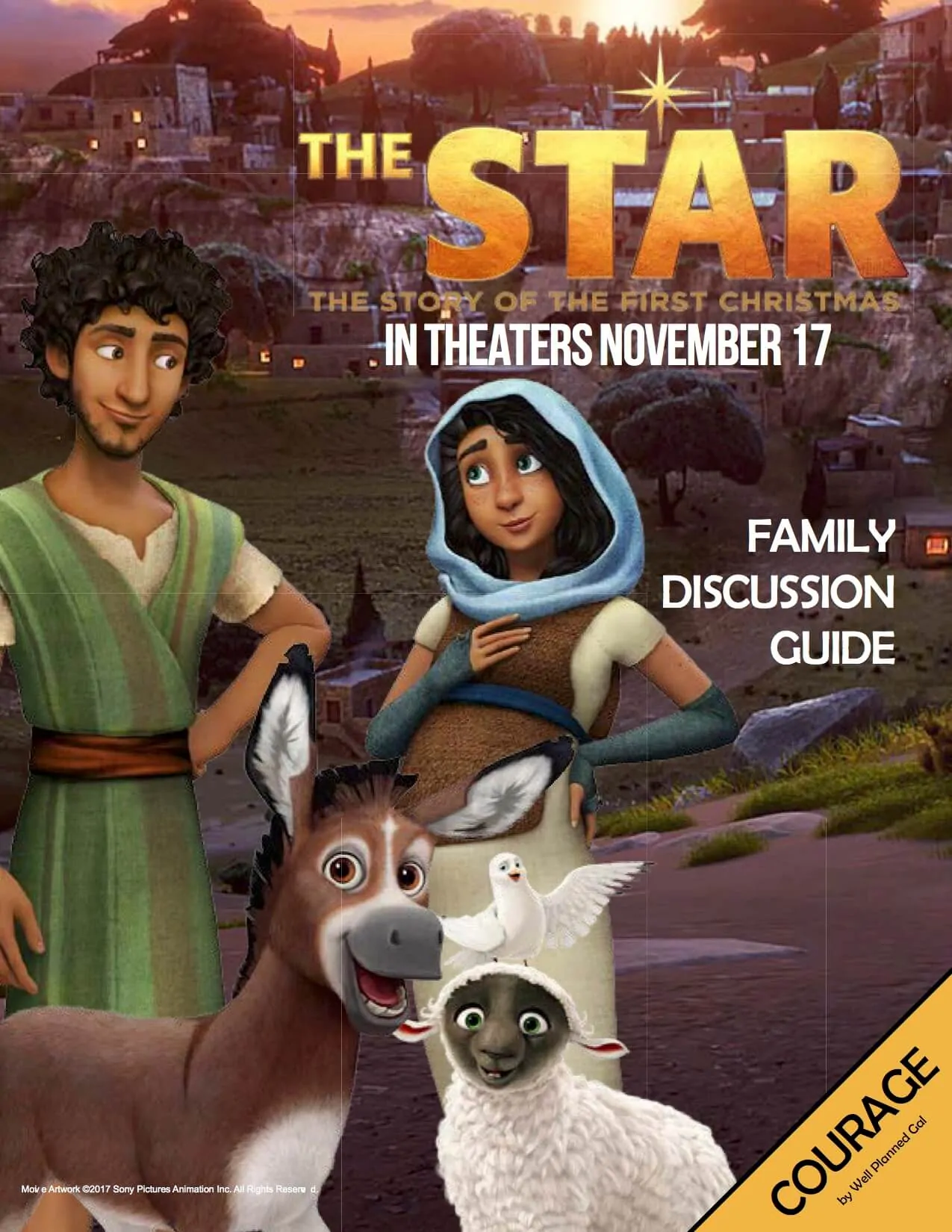 Pin it for Later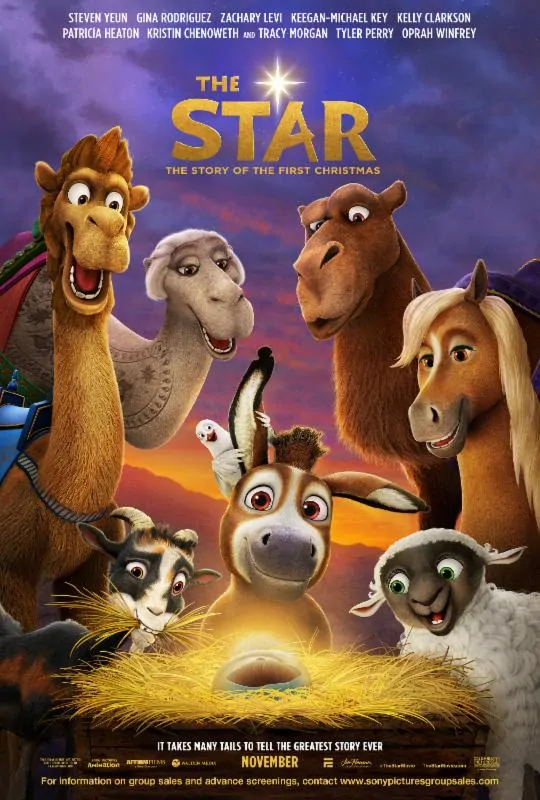 Disclosure: This post is sponsored, so extra thanks for reading and sharing.
Written by Susan Carraretto, co-founder of 5 Minutes for Mom
Talk with me: @5minutesformom and Facebook.com/5minutesformom
Pin with me at pinterest.com/5minutesformom