This post may contain affiliate links. Read my disclosure policy here.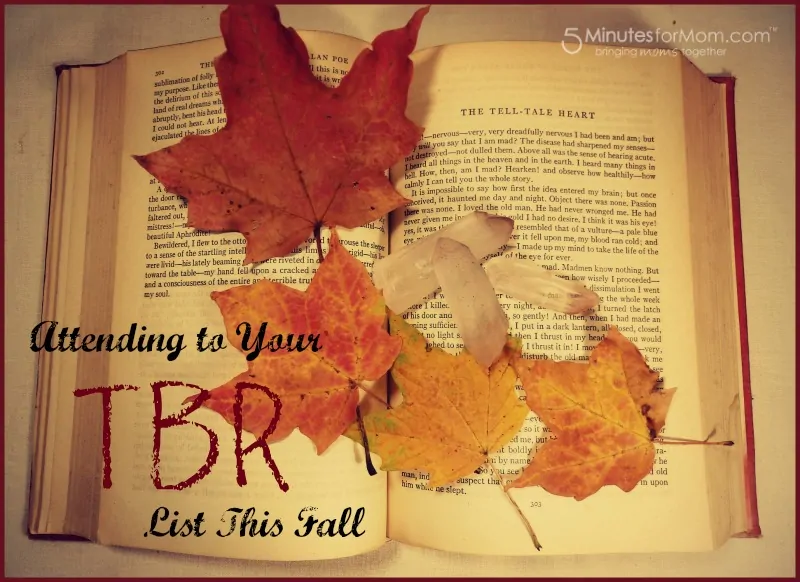 The temperatures are cooling where I live, and the streets are lined with crunchy, golden and red leaves, regardless of how often the leaf vacuuming truck passes by. The sun is setting earlier each night, shortening our time outdoors or forcing me to grab a blanket as I head for the front porch seats. This is the time of year that my greatest longings involve lighting a candle, snuggling under a blanket, and settling down for some quiet reading.
When you love to read, there's never a shortage of items on your to-be-read list. That book your friend recommended. The one you saw on display at the library. The novel you heard about on NPR. (It can't be just me, right?) Even when I'm not seeking out additions for my TBR list, I'm finding them left and right. As a result, my Goodreads bookshelves are virtually overflowing. Not that autumn brings any sort of slow-down to life's everyday craziness, I still see this time of year as a perfect opportunity to get into a mindset of tackling that list. I find that I must put things down in writing to commit to a task, so these are a handful of books I'm set on finally reading this fall.
The Graveyard Book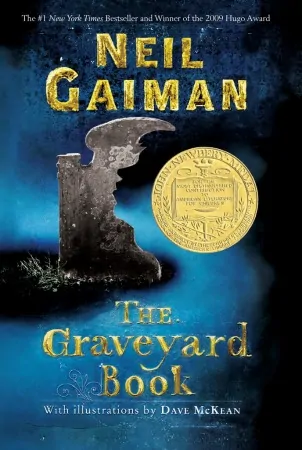 Okay, I'm giving myself a little pass here, since I've just finished Neil Gaiman's The Graveyard Book the other night ahead of my book club's discussion. This older middle grade/YA book hit my TBR list back when it first published almost a decade ago, and though I had heard nothing but rave reviews of it, it sat on my list year after year. Sometimes all you need is a little push in the way of a book club deadline! I'm thankful for that motivation because this book was actually quite lovely. I highly recommend pairing it with the two volumes of graphic novel adaptations for folks who need help in the visualization department as I do.
The New Jim Crow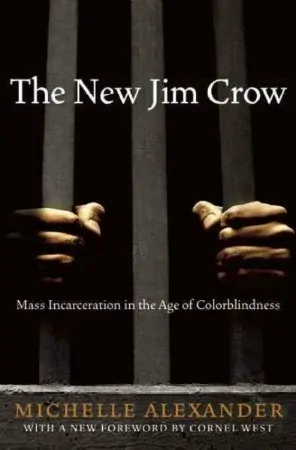 Michelle Alexander's The New Jim Crow: Mass Incarceration in the Age of Colorblindness is another that's been on my list for a while, and though it takes me much longer to read nonfiction than fiction, I know that this is simply a must-read book. As a white, middle-class American woman, my privilege is readily apparent, and one way that I try to grow my awareness of the realities faced by people from different backgrounds is through reading. It may take me a while, but this one has jumped to the top of my list, no matter how difficult it might be to digest.
Eleanor Oliphant is Completely Fine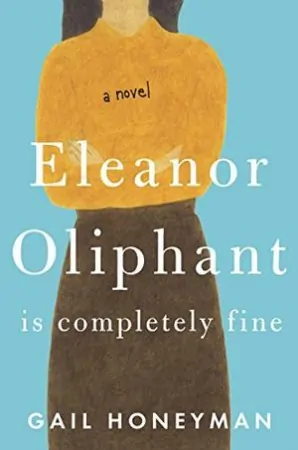 My heart constantly longs for stories, and my attraction to novels with quirky and interesting characters living out quirky and interesting stories is undeniable. Eleanor Oliphant is Completely Fine by Gail Honeyman sounded perfect when I first read about it in a free handout available at my library that introduces new books. I'm not alone in my desire to read this one about a socially awkward woman and two new friendships that draw her out of her isolation, but I've got my hold in with my neighborhood library so I hope to have it in hand before the end of the season.
You'll Grow Out of It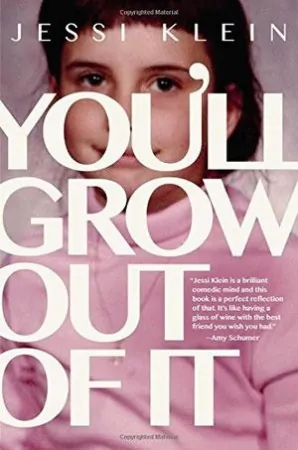 Listening to "Wait, Wait, Don't Tell Me" on NPR every weekend is a years-long tradition for me, so the name Jessi Klein was familiar to me when I first heard of this book. You'll Grow Out of It made it onto my TBR list as soon as I read a description: "As both a tomboy and a late bloomer, comedian Jessi Klein grew up feeling more like an outsider than a participant in the rites of modern femininity." Yeah, how could I not want to read that? I adore personal essays that use a comedic voice to explore real-life societal issues, and I'm confident this one will provide both laughs and food for thought.
Dear Ijeawele, or A Feminist Manifesto in Fifteen Suggestions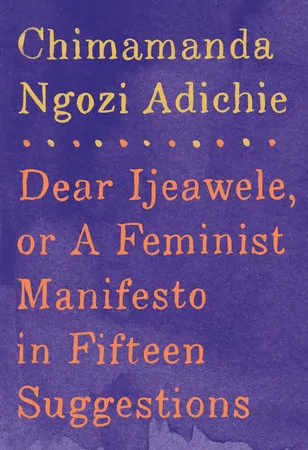 Last spring, I purchased this book based on my respect for Chimamanda Ngozi Adichie's TED talk and essay We Should All Be Feminists, and though it's a mere 63 pages long, I have yet to sit for a short period and read it. That is a shameful admission that will be corrected immediately. Dear Ijeawele, or A Feminist Manifesto in Fifteen Suggestions is a title with power and a huge draw for me, especially as a parent of a daughter. I will take these suggestions on how to raise a strong and independent daughter to heart, and I hope to pass it along to my children in time, as well.
I'd love to hear from you— what books have been hanging out on your TBR list that you want to read soon? Go ahead and leave a comment, and my list will likely grow as a result!
Pin for Later