This post may contain affiliate links. Read my disclosure policy here.
Whether you're frustrated by the effect of aging on your memory or you've battled poor concentration and cognitive function your entire life, I think you'll be excited to hear there is now a natural way to help support your cognitive health.
This post is sponsored by Swiss Natural.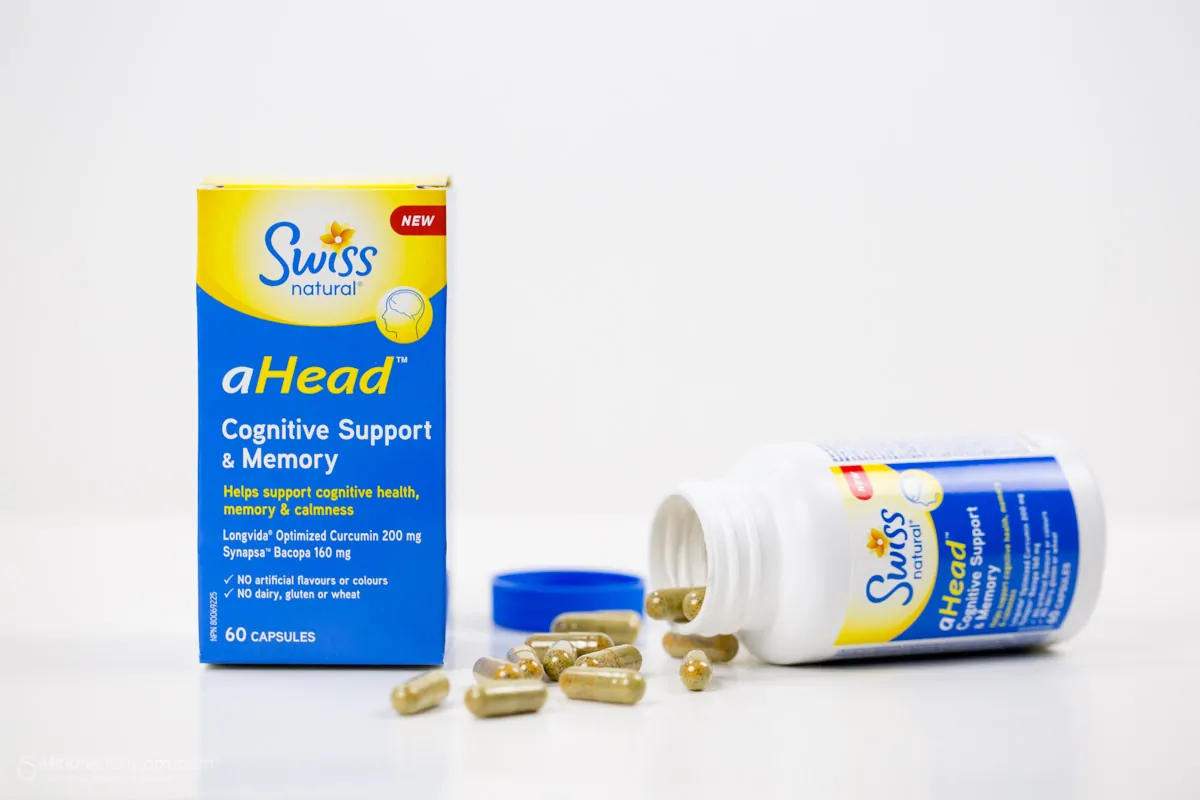 When the folks at Swiss Natural introduced us to their new supplement called aHead Cognitive Support and Memory, we were excited to work with them to spread the word. Please do not consider this post to be medical advice. We are simply bloggers sharing product information and our own opinions.
Both Janice and I struggle with attention issues and so we're looking forward to seeing positive effects of this natural supplement in our own lives. Also, our mother is getting older — she's turning 77 this year — and she's trying as hard as she can to keep her brain active and working as well as possible during these later years of her life.
Since her mother developed Alzheimers, our mom is worried that she will as well. She takes her health very seriously and eats a good diet rich in foods such as avocados and coconut oil. Now she's happy to add this new supplement to her regime.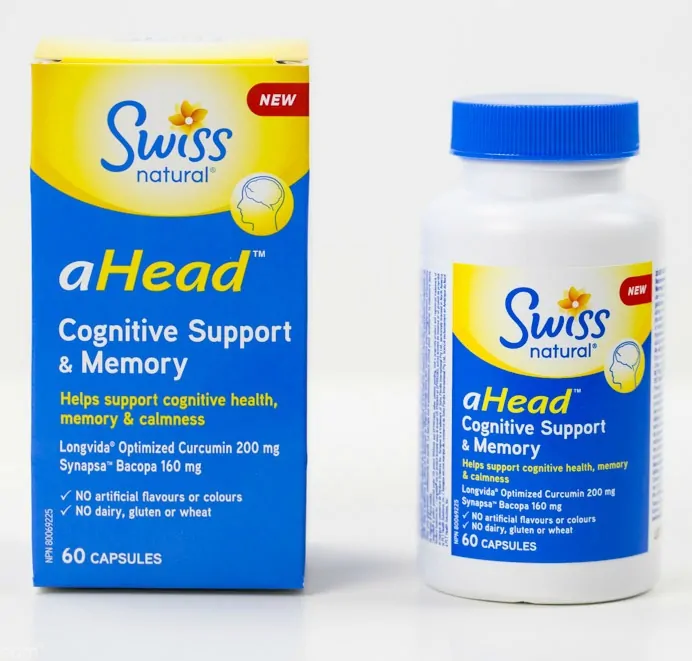 aHead Cognitive Support and Memory is the only brain-boosting and memory enhancing product available that uses a highly specialized grade blend of Turmeric & Bacopa.
The patented curcumin allows for enhanced absorption into the blood stream which helps to temporarily improve some aspects of cognitive function and working memory.
It has been clinically proven to improve mental concentration & cognitive function as soon as 2 hours after taking the supplement. For students, they can enjoy enhanced cognitive power by improving working memory and increasing attention levels. Since it speeds up information processing, it can help you think faster.
aHead Cognitive Support and Memory
Unique ingredients- : Longvida® Optimized Curcumin and SynapsaTM Bacopa
Longvida ® Curcumin allows for enhanced absorption into the blood stream
Bacopa aids in increasing attention and memory
Helps support cognitive health, memory and calmness
Helps improve calmness and reduce mental and physical fatigue in psychologically stressful situations in a healthy aging population
No artificial flavours or colours
No dairy, gluten or wheat
5 Fun Ways For Moms To Keep Their Brains Healthy
Since we're talking about cognitive health, we decided to share some FUN ways to keep your brain healthy.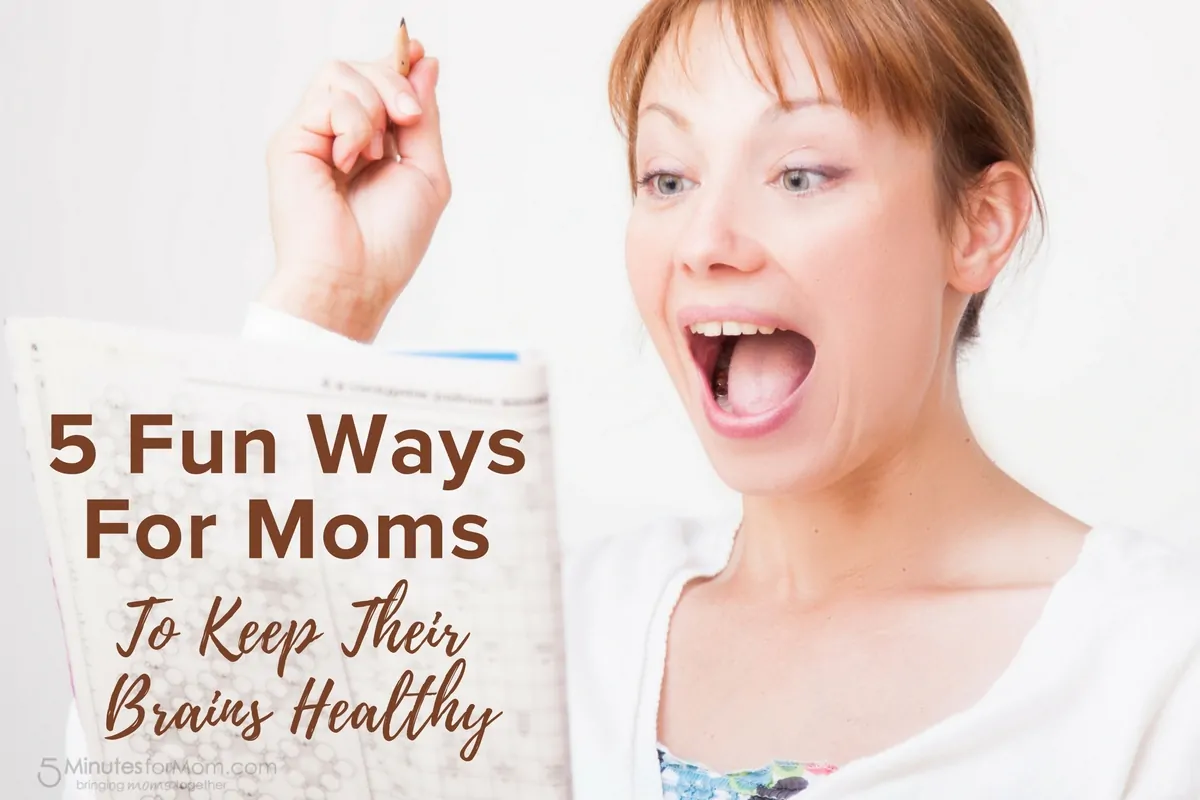 According to Harvard Health, there are many things you can do to help keep your brain young and active.
Inspired by the Harvard list, we've come up with 5 fun things for you to do to help keep your mind active.
Play games and do all types of puzzles with your kids.
One of the great things about parenting older kids is that you can play more challenging games and work on solving difficult puzzles together.

You could make a habit of working on a crossword daily together as a family. Keep a complicated puzzle always in the works on your coffee table. Help your kids with their math homework… as they progress through high school, that math can really give your brain a workout.

If you have adult children, you could bond together with a painting class or some other type of creative activity that stimulates your mind.

While your children are still young, you may find your memory gets a decent workout from playing various "memory" card games. And starting your morning with a coffee and a crossword puzzle is perfect no matter what stage your family is at.


Play ball, hike, swim, or whatever works for your family… just get moving together.
Staying physically fit is actually important for your brain as well as your figure.

If you're not motivated enough by your scale to get moving, consider that your brain is suffering from lack of exercise.

For busy moms, one of the biggest challenges is finding time to exercise. The best way to fit in fitness is to be active with your kids.

My favorite way is to take my kids swimming. During the summer, making time for swimming is much easier than the winter. But taking your kids to a public, indoor swimming pool on rainy evenings and weekends works wonderfully. The key is to actually get in the water and swim with your kids. So often moms sit on the deck while their kids take swimming lessons. But you can make better use of your time if you get in the pool and swim some lengths while they're in their lessons. Treat yourself to a soak in the hot tub afterward.


Treat yourself to a glass of wine.

Apparently, some studies have linked low-dose alcohol with a reduced risk of dementia in older adults.

While drinking excessively is bad for your brain, a small amount might actually be good.

So once you put your kids to sleep at night, you could treat yourself to a glass of wine while you do a crossword puzzle and pat yourself on the back for nurturing your brain.


Listen to comedians and humorous authors.

Humor stimulates the parts of our brain that use the "feel good" chemical messenger dopamine.

As we get older and busy with life, we laugh less and less. Kids are always laughing… so as parents of young kids, sometimes we can laugh along with them. But, often I find I need something intellectually humorous to make me laugh.

My favorite way to make myself laugh while keep my mind stimulated is to listen to audio books from comedians and other humor authors.

Since I don't often have time to sit down and read, I listen to audio books. I love those read by the authors themselves… especially if they are comedians.

Also, I love to watch clever comedy TV shows and movies that make me laugh out loud. Relaxing is important and you don't need to feel guilty about treating yourself to a good laugh while watching the latest episode of Veep.

Use Pinterest to find colorful new recipes and trendy treats.

Mix up your daily diet with fun ideas from Pinterest for trending foods like avocado toast. There's a good reason avocado toast went viral. It's healthy, delicious and you can make it your own in so many ways.

Be inspired by following healthy food blogs and pinning new recipe ideas to your own Pinterest boards.

Follow our Healthy Food Pinterest board for lots of ideas.

Avocados are just one of the brain foods you want to add to your diet. An easy way to treat your brain well is by eating colorful food.

Feed yourself and your family bright colors… Apparently, carrots—along with bell peppers, celery, rosemary and thyme—contain luteolin, a flavonoid believed to reduce inflammation that can lead to cognitive decline.

Make your dinners brighter and healthier with a side of beets and asparagus.
We hope these fun tips and this new supplement help you keep your brain healthy, support your cognitive functioning and keep your memory sharp.
Pin it for Later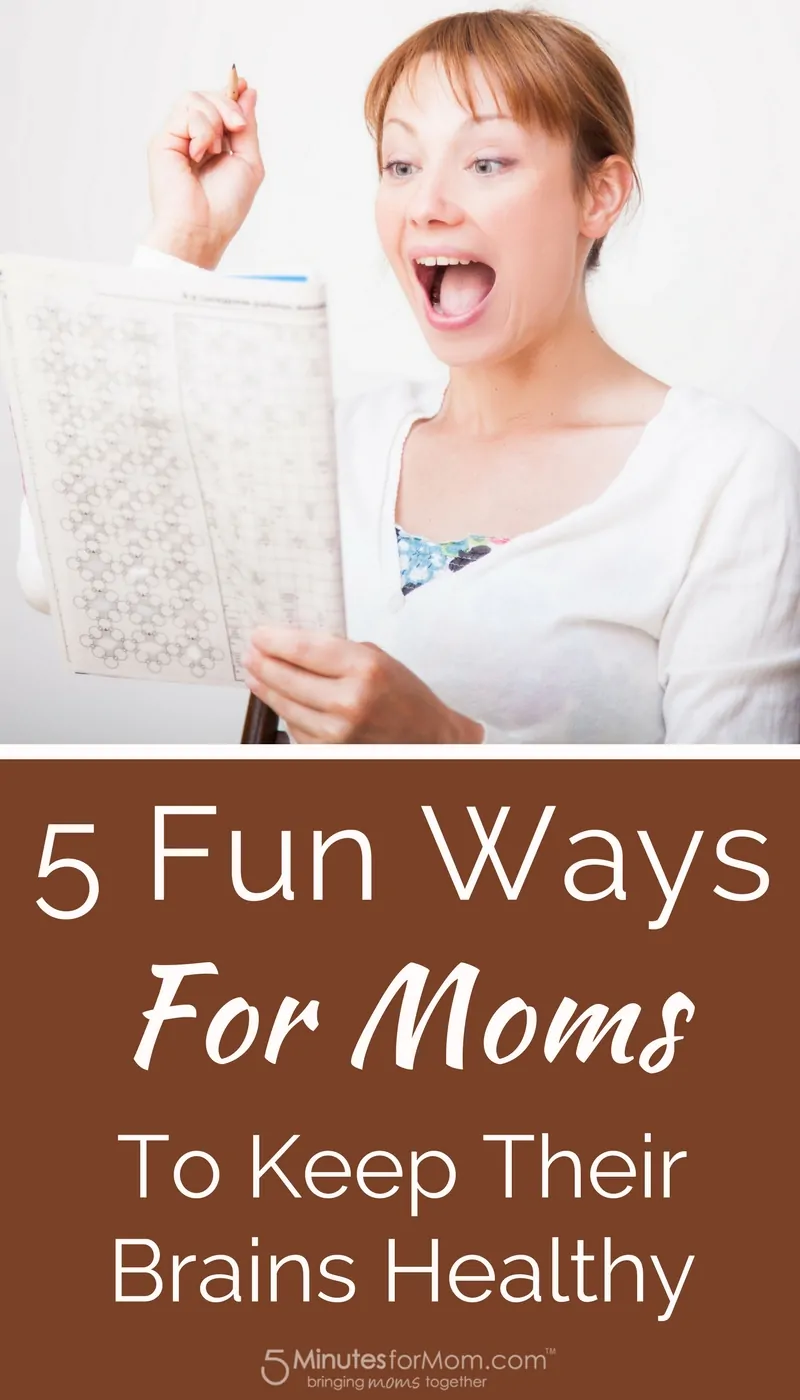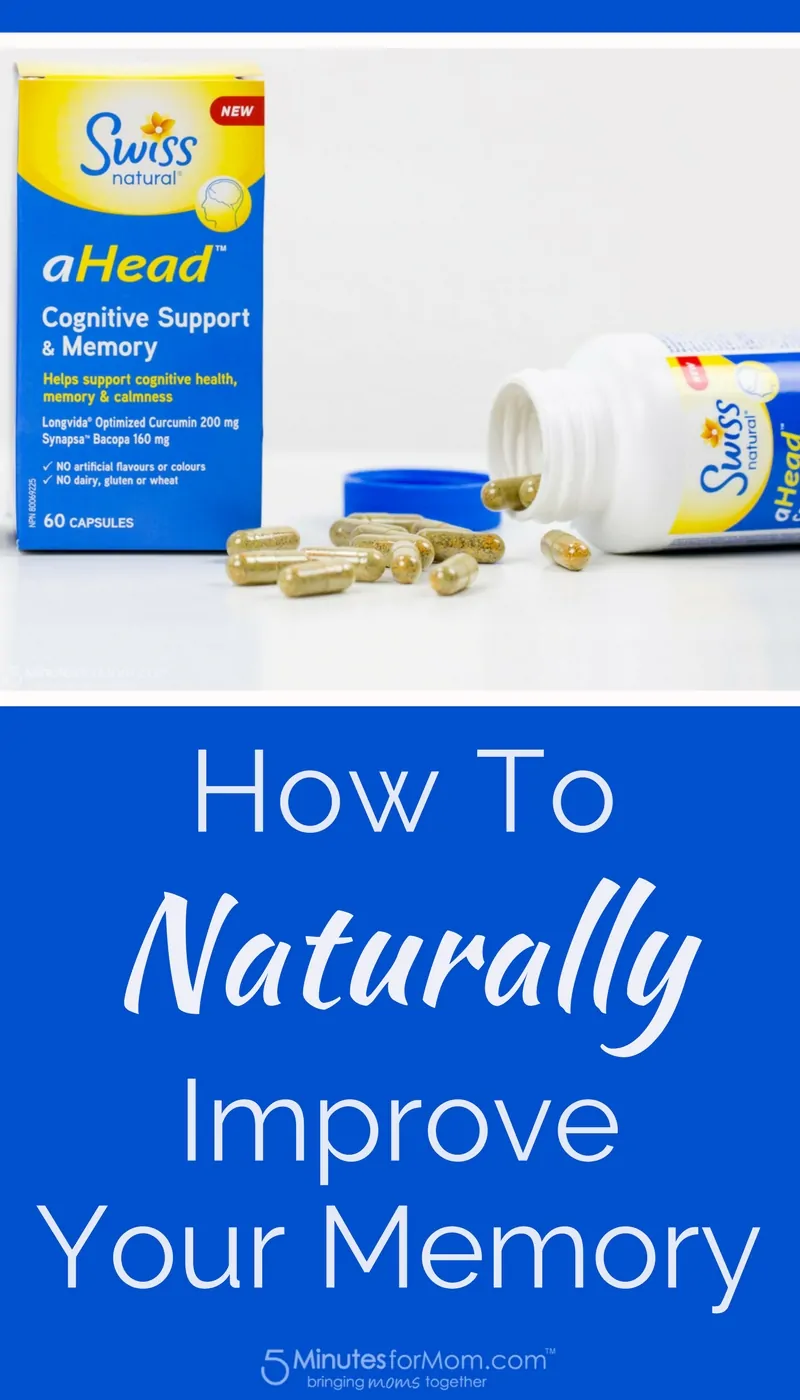 Disclosure: This post is not to be considered medical advice. It is sponsored, so extra thanks for reading and sharing.
Written by Susan Carraretto, co-founder of 5 Minutes for Mom
Talk with me: @5minutesformom and Facebook.com/5minutesformom
Pin with me at pinterest.com/5minutesformom