This post may contain affiliate links. Read my disclosure policy here.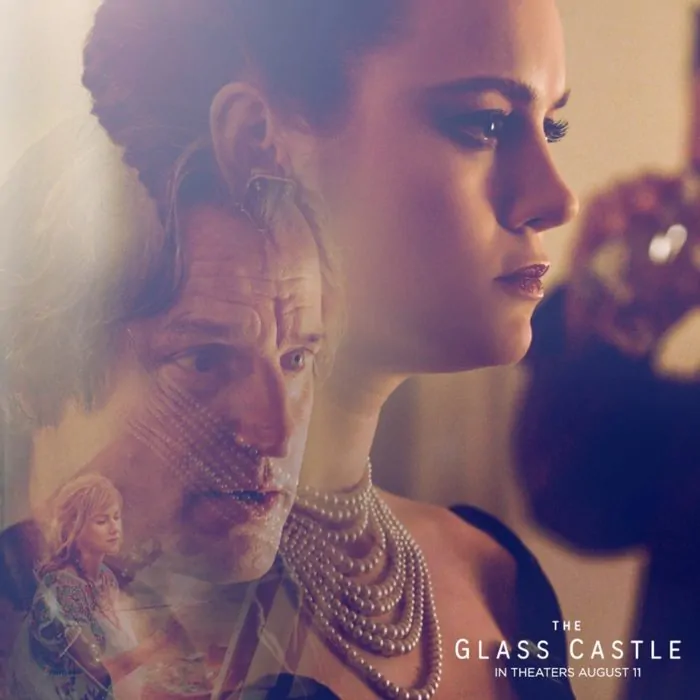 Lionsgate invited me, Jennifer Donovan, to an early screening of the The Glass Castle movie, in theaters now. I also had the extreme pleasure to interview the author of the memoir, Jeannette Walls, about seeing her story come to life on screen. Please continue reading to see what we can learn when we own our hard stories.
If you click over to 5 Minutes for Books, you can read more of my thoughts on the book versus the movie.
Do you ever ponder what would happen if people knew your deepest secret, the thing you try to hide?
Jeannette Walls did, for years. As a child growing up in extreme poverty with reckless parents, she did what she could to survive. She and her siblings took care of each other when her parents couldn't. Her past didn't break her, though. Instead, it helped form her perfectly into the person she became, a person with the courage to move away and attend college and get an amazing job.
On telling her story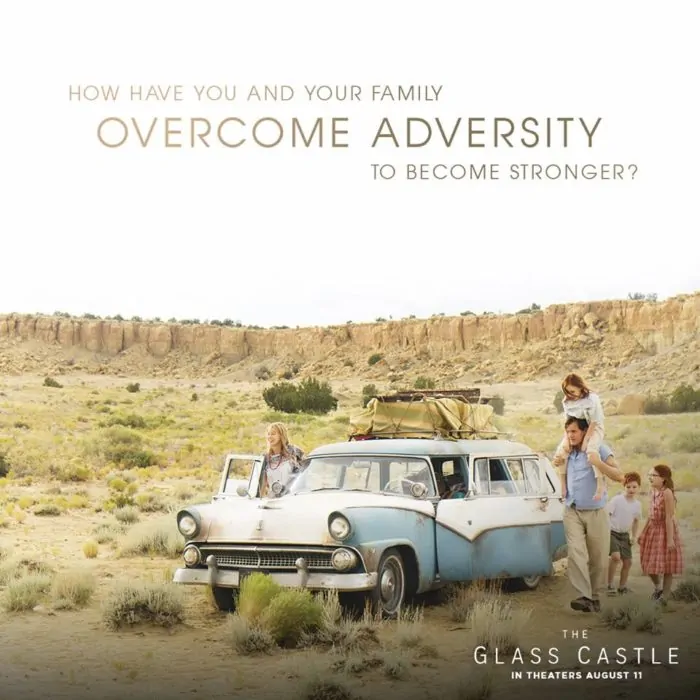 Her past was so much a part of her, and yet she felt that if people in her new world knew, they would think she was a fraud. I asked her why she finally told her story, and she said, "I guess I was tired of changing the topic when people asked me about my past. I felt I couldn't not tell it any longer. The truth be told, my husband really pushed me to tell it. I had tried when I was younger. The challenge from my mother to just tell the truth — I kind of open the book with — that was huge. I don't know if she was challenging me or giving me permission.
"I was sitting here as a columnist writing about other people's secrets while I was hiding my own. And the irony, or hypocrisy, you could easily say, of that, it did not escape me. And turning the lens from other people onto myself is something I really tried to do.
"But it was my husband saying you really must tell this story. You carry it around as a burden, and I think it would help you a lot to tell it. I did not expect it to resonate the way it did. I did not expect the book to be a hit."
On the cast of the film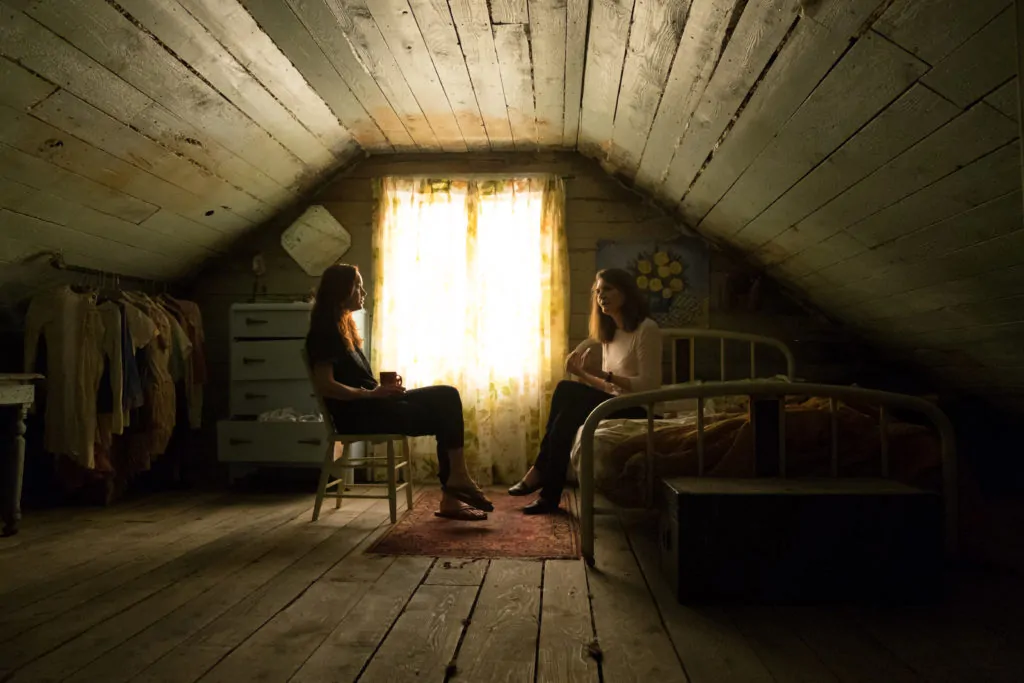 Jeannette was active on set. She was so pleased by the casting, and felt that the actors really got it. They all consulted the book and were very aware of the fact that they were portraying real people — most of whom were still alive. "They felt an incredible obligation to get it right, not just out of authenticity, but out of humanity."

"Being played by Brie Larson was like being analyzed in the kindest, most empathetic and generous way. And she just–she saw things about me I don't see about myself. She understands things. As an actor, she approaches things from an entirely intuitive level, whereas I approach things from a much more sort of intellectual level. I talked with the actors all on a regular basis about me and the members of the family and things that happened, and they wanted to go a little bit deeper and have questions about things.
"They all just blew me away with their emotional intelligence and just the depth of their questions and their psychological insights. And the performances, I thought, were just dead on. In fact watching Sarah Snook (who played sister Lori), sometimes I felt like I was watching my older sister. It was just like, wow, how does she know that? They didn't spend any time together. She had the stance down. She had the stare down and the tone of the voice. It was just–every single one of them. I didn't feel there was a single false note."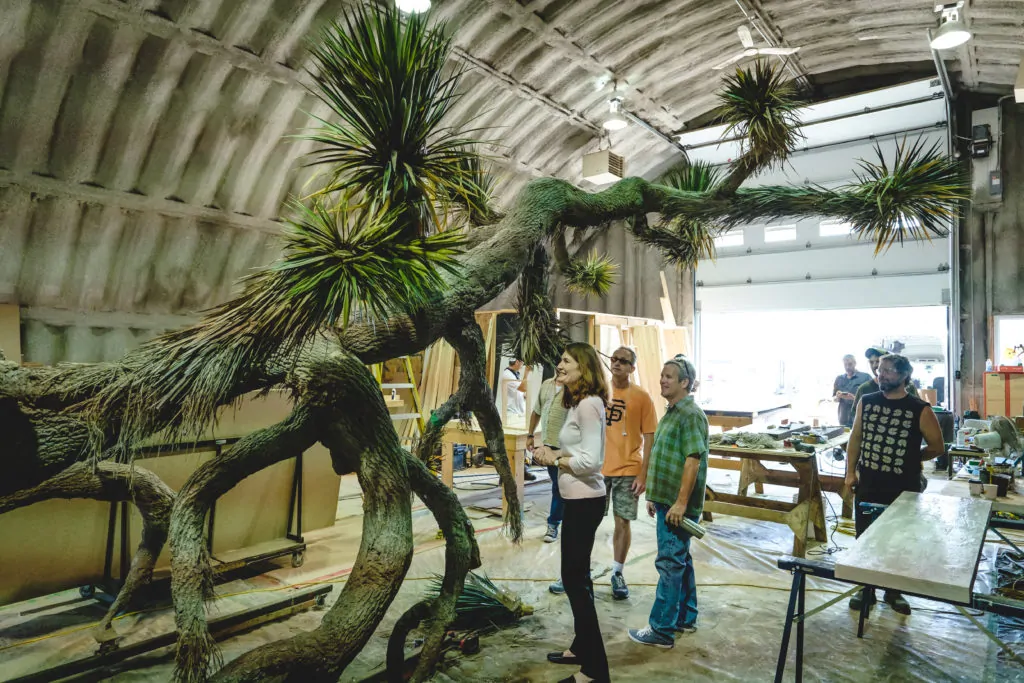 On taking off the armor
"I am a fighter and a scrapper since childhood, and that's both a blessing and a curse. But it's taken me a long time to understand that you don't always have to fight and that you can take off the armor. It's scary at first. But it's hard to feel things when you're wearing armor, and hard to embrace or be embraced."
"If you have that, if your parents not only love you but believe in you and believe in your potential to be more than you are, then you can make it through so many things. For so long, I tried to pretend that my parents didn't exist. But in cutting off the pain and embarrassment of whatever bad things were there, you also cut off the good things. If you can reconnect with your past in the way that I did, I mean, there's–it's ironic because I thought it was this thing to be ashamed of. And in fact it was the best thing I had going for me, this story that I tried so hard to forget. Once I actually could go there, my life changed so beautifully.
"You know, I thought I had everything that I ever wanted. I was living on Park Avenue. I was on television discussing celebrities. What more do you want? A piece was missing because I'd refused to connect for so long. I refused to connect to my past. And then once I did, life got so unbelievably beautiful.
Some find her story — as told fully in the memoir — too extreme. They think that no one could live like that, but more and more, people come to Walls and tell her, "That could have been my life."
"That's what I'm hoping that this movie will do. I hope when people are leaving the theaters they're not thinking about the Walls family, that they're thinking about their own stories.
That's what I (Jennifer) did. I saw this movie with a friend — another fan of the memoir — and as we were driving home, we shared some of our own stories. I hope you'll do the same. See the movie with your friends or family and talk about it.
About the movie

Starring Brie Larson, Woody Harrelson, Naomi Watts, Max Greenfield, Sarah Snook, and Robin Bartlett. Based on the best-selling memoir by Jeannette Walls.
Chronicling the adventures of an eccentric, resilient and tight-knit family, THE GLASS CASTLE is a remarkable story of unconditional love. Oscar® winner Brie Larson brings Jeannette Walls's best-selling memoir to life as a young woman who, influenced by the joyfully wild nature of her deeply dysfunctional father (Woody Harrelson), found the fiery determination to carve out a successful life on her own terms.
Lionsgate presents, a Gil Netter/Lionsgate production. Screenplay by Destin Daniel Cretton & Andrew Lanham. Directed by Destin Daniel Cretton.
In theaters now.
Social
#TheGlassCastle
http://www.TheGlassCastle.movie
https://www.facebook.com/GlassCastleFilm
https://www.twitter.com/GlassCastleFilm