This post may contain affiliate links. Read my disclosure policy here.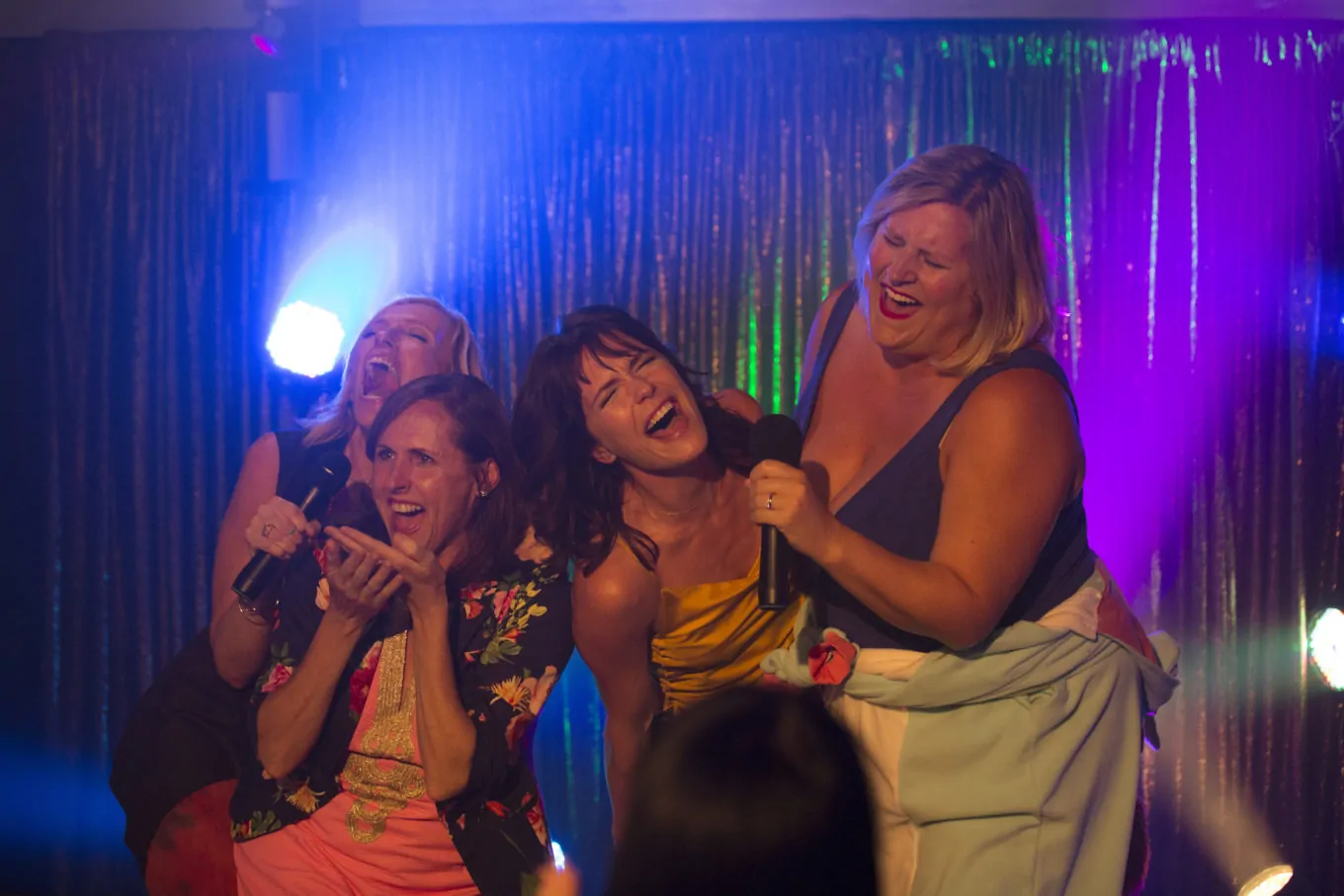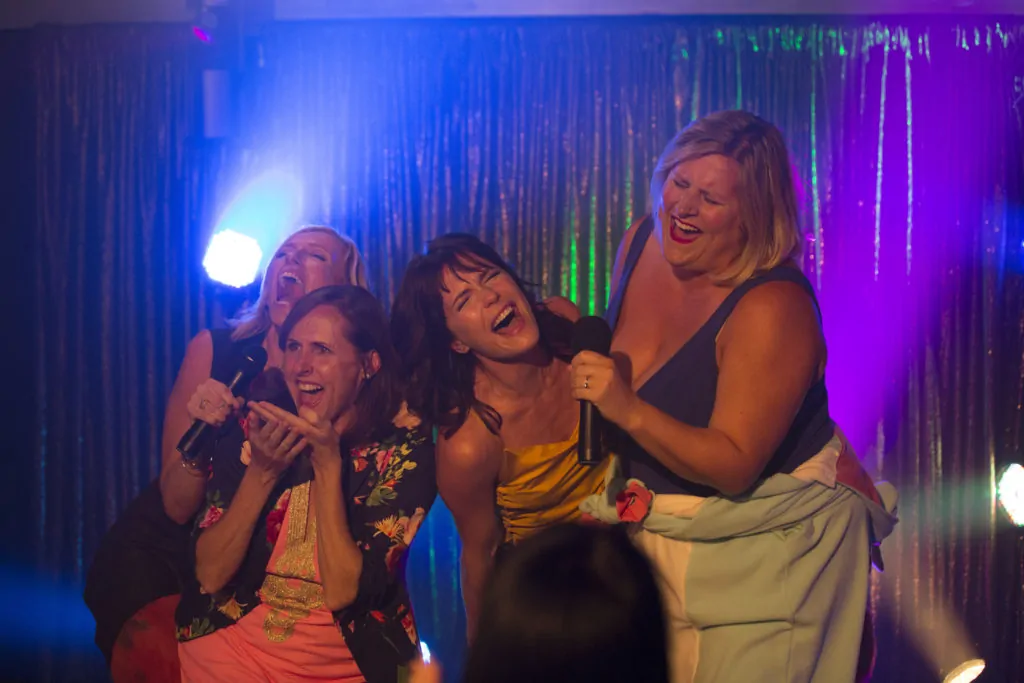 Jennifer D. is working with Momentum Pictures on this sponsored post for the new movie Fun Mom Dinner.
Being a mom is great. I've always been thankful that I had the ability to be a stay-at-home mom while juggling a little bit of part time work, as well as volunteer work at my church. That said, I have always been the kind of mom who desired — and made time for — time away. My girlfriends are the best.
For me, I love a night out, maybe gorging on chips and salsa and Tex-Mex, with lots and lots of laughs and get-real chats. A night in with great food and drinks is also a really fun way for me to get back in touch with Jennifer.
What is your pick for the perfect night out? Keep reading to find out more about the new movie, Fun Mom Dinner, out now, as well as how you can enter to win $50 to have your own Fun Mom Dinner and two bottles of wine from Cameron Hughes. Cameron Hughes best-selling Lot 549 Eola-Amity Hills Chardonnay and the deliciously smooth Lot 540 Cabernet with notes of blackberry and cassis are sure to make for a Fun Mom Dinner!
Take the fun mom dinner quiz to see which fun mom you are. I got Emily. Thinking about my answers was kind of fun, even if these gals probably let loose in ways I never will.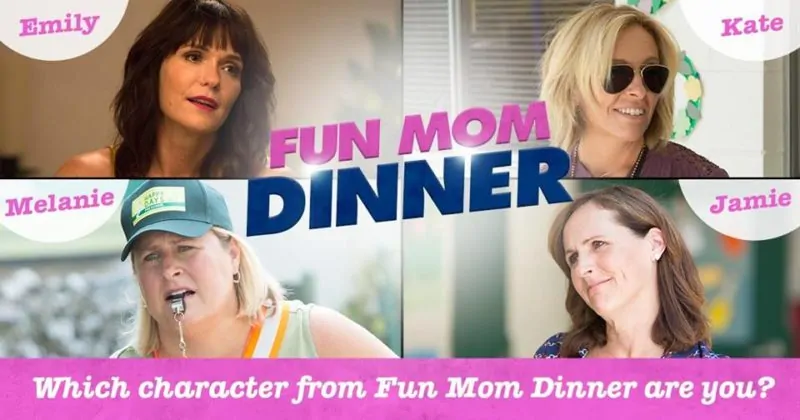 About the Movie
Fun Mom Dinner is now in select theaters and On Demand, find it on iTunes.
Twitter | Facebook | Instagram | #FunMomDinner
Four moms whose only common ground is their kids' preschool class, decide to get together for a harmless "fun mom dinner." The night begins as a disaster, but the combination of alcohol, karaoke, and a cute bartender, leads to an unforgettable night where these seemingly different women realize they have more in common than motherhood and men.
The upcoming comedy stars Toni Collette, Molly Shannon, Bridget Everett, and Katie Aselton.
Rated R
Giveaway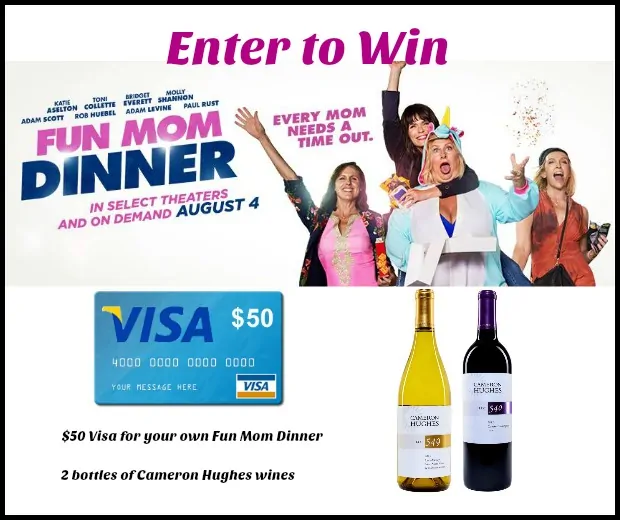 One of you will win a $50 gift card and two bottles of Cameron Hughes wine. See below for restrictions and more information.
Everyone is a winner: a special gift from Cameron Hughes Wine. Use code MOMSNEEDWINE at checkout on chwine.com and receive free shipping on any size order. Promo code expires on August 31, 2017.
Cameron Hughes Wine can ship ONLY to the following states: Arizona, California, Colorado, Connecticut, District of Columbia, Florida, Georgia, Idaho, Illinois, Indiana, Iowa, Kansas, Louisiana, Maine, Maryland, Massachusetts, Michigan, Minnesota, Missouri, Montana, Nebraska, Nevada, New Hampshire, New Jersey, New Mexico, New York, North Carolina, Ohio, Oregon, Pennsylvania, Rhode Island, South Carolina, Tennessee, Texas, Vermont, Virginia, Washington, West Virginia, Wisconsin and Wyoming.
Winner must be 21 or over.
Pin it for Later