This post may contain affiliate links. Read my disclosure policy here.
Don't you just love a deliciously good drama? This is Victoria here… stopping by with the scoop on The White Princess — your soon to be favorite new STARZ Original Series — and also sharing a limited edition giveaway. Thanks to the folks at STARZ for sponsoring this post and providing prizing for a lucky reader.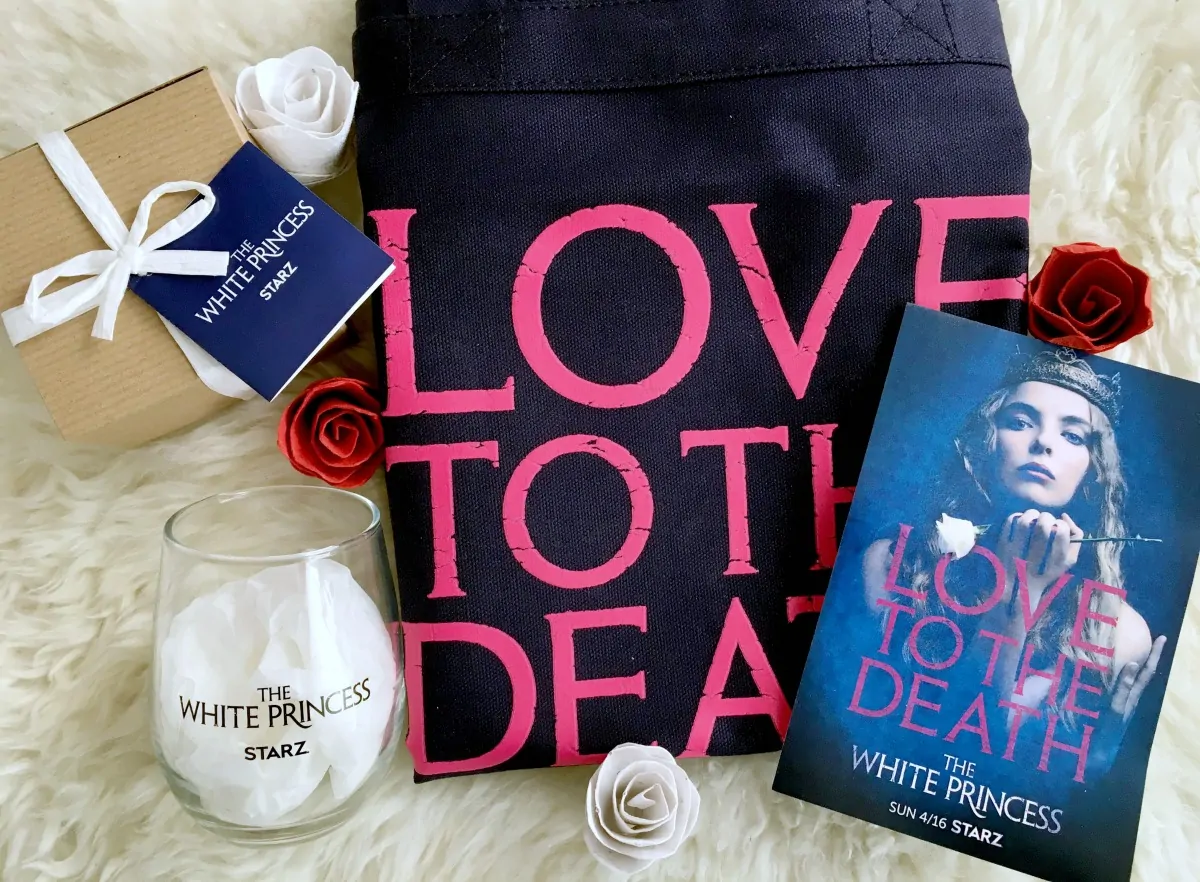 With a name like Victoria you would probably think that historical television is right up my alley. And you'd be absolutely right! When it comes to my TV viewing habits, I eat shows up that have plot lines related to a crown. Weekends pretty much equal white wine and whichever depiction of warring royals I can find.
That is exactly why I'm excited about The White Princess, a STARZ Original Series drawn from the novel by Phillippa Gregory. The series premiere airs Sunday April 16th and chances are pretty high you will find yourself in front of your television ready to get caught up in the series.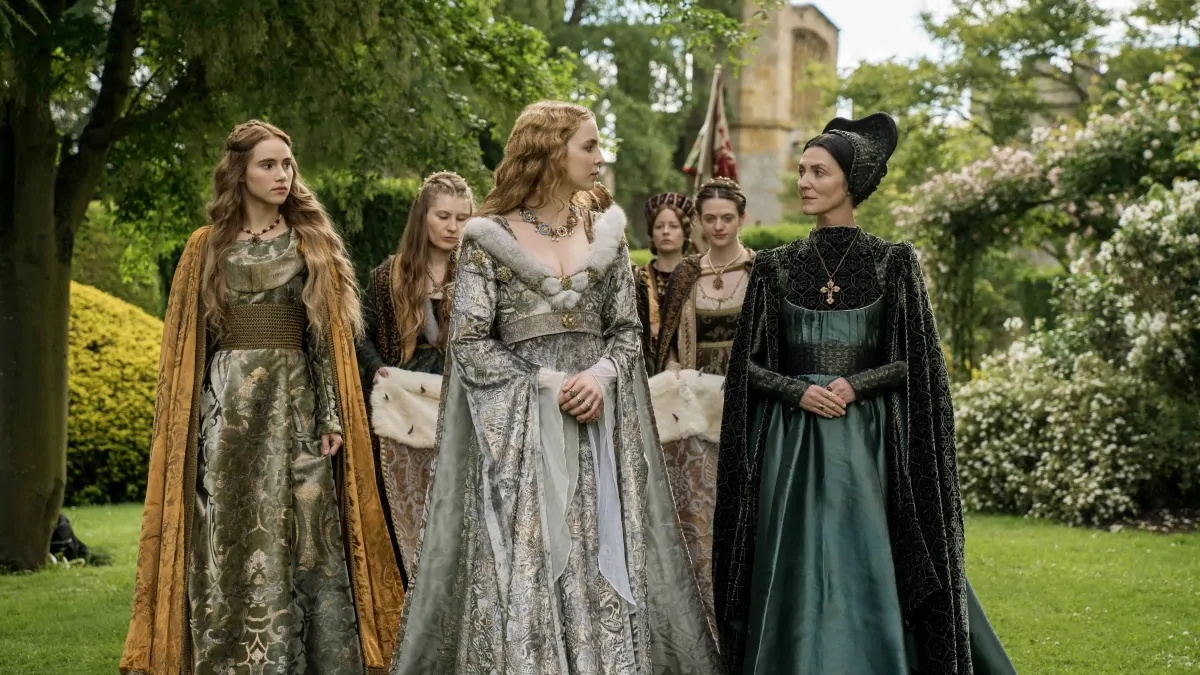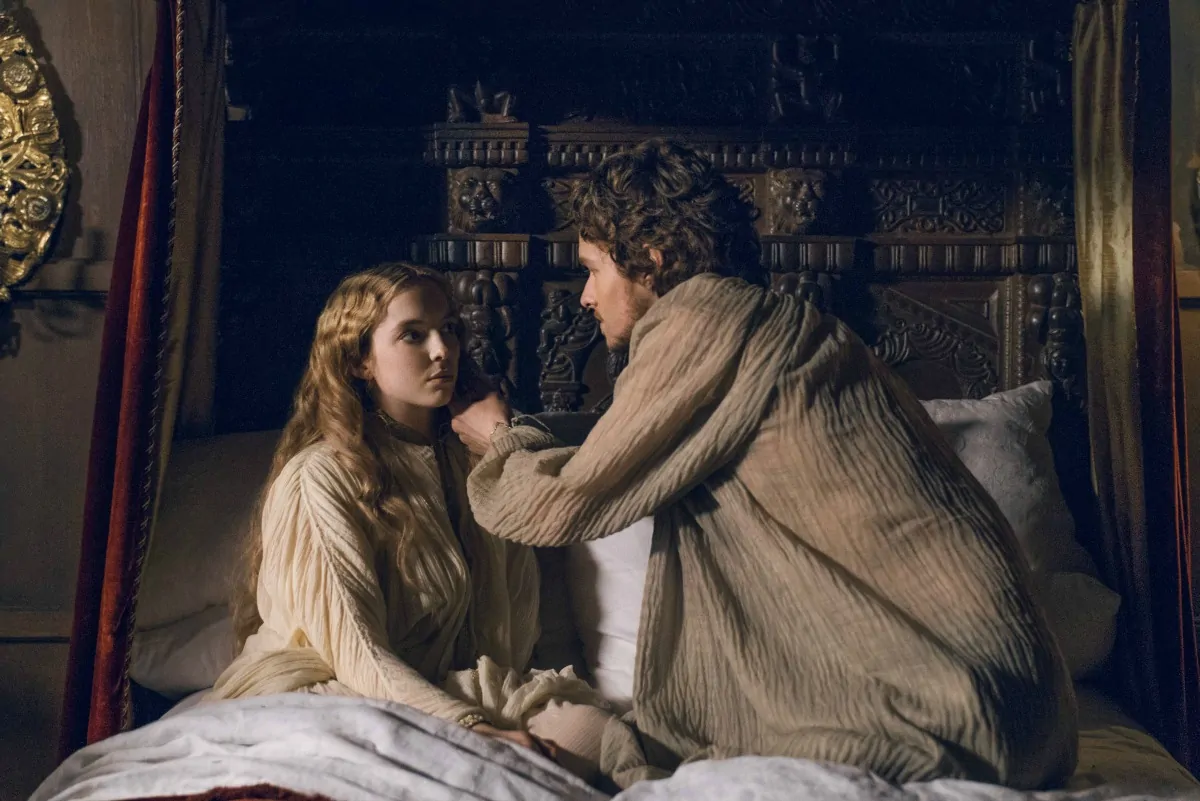 The eight episode limited series includes an arranged marriage set up by the Queen Mother surrounded by the pressure of the king's mother, Lady Margaret Beaufort who quite possibly could be the most evil Mother in Law. Which brings me to wonder if it's better to have true love and poverty or power and wealth?


From the series trailer, it is obvious the White Princess, Elizabeth of York, has no plans to be a timid, reserved wife to her enemy King Henry VII. I can't wait to see what she's up to. I have a feeling she will use her union and the power and wealth that comes along with it to help her own goals.
But I am a true romantic and would probably be miserable in a union that was just about power and money. I can see myself making the best of a life where I had very little if it meant I got to be with the one who loved me. Rich with love sounds a lot better than being stuck in a marriage for all the wrong reasons. Unless you are like the White Princess and have decided to use an arranged union to her benefit.
Don't miss The White Princess premiere on 4/16 at 8P. Download the Starz app now and start your free trial.
Win a Prize Pack
Would you like to win enter a limited edition "The White Princess" Prize Pack including:
Custom-printed Box
Bloom Box (4 seed paper roses)
Stemless Wine Glass
Navy Tote Bag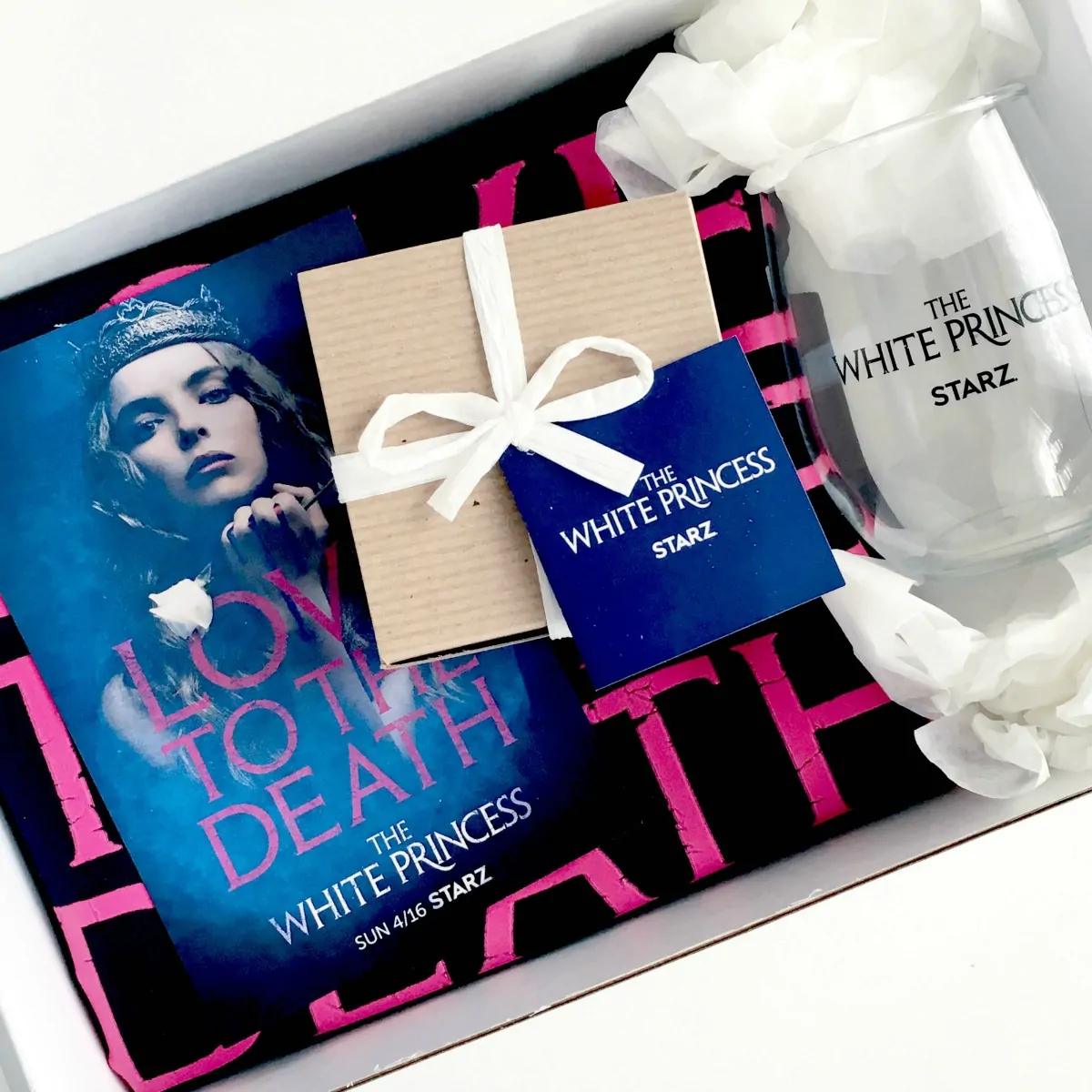 Isn't that stemless wine glass just perfect?!
Take this fun quiz… and then complete your entry using the giveaway entry form below the quiz.
Each household is only eligible to win via blog reviews and giveaways. Only one entrant per mailing address per giveaway. If you have won the same prize on another blog, you will not be eligible to win it again. Winner is subject to eligibility verification.
The prize will be sent via FedEx or USPS. No P.O. Boxes please. Please note that the assets included within this message were delivered to you to promote STARZ . Any actions (including contest and competitions) that you complete with the provided assets are your liability, and should comply with both local and international laws.
Don't miss The White Princess premiere on 4/16 at 8P. Download the Starz app now and start your free trial.
Pin it for Later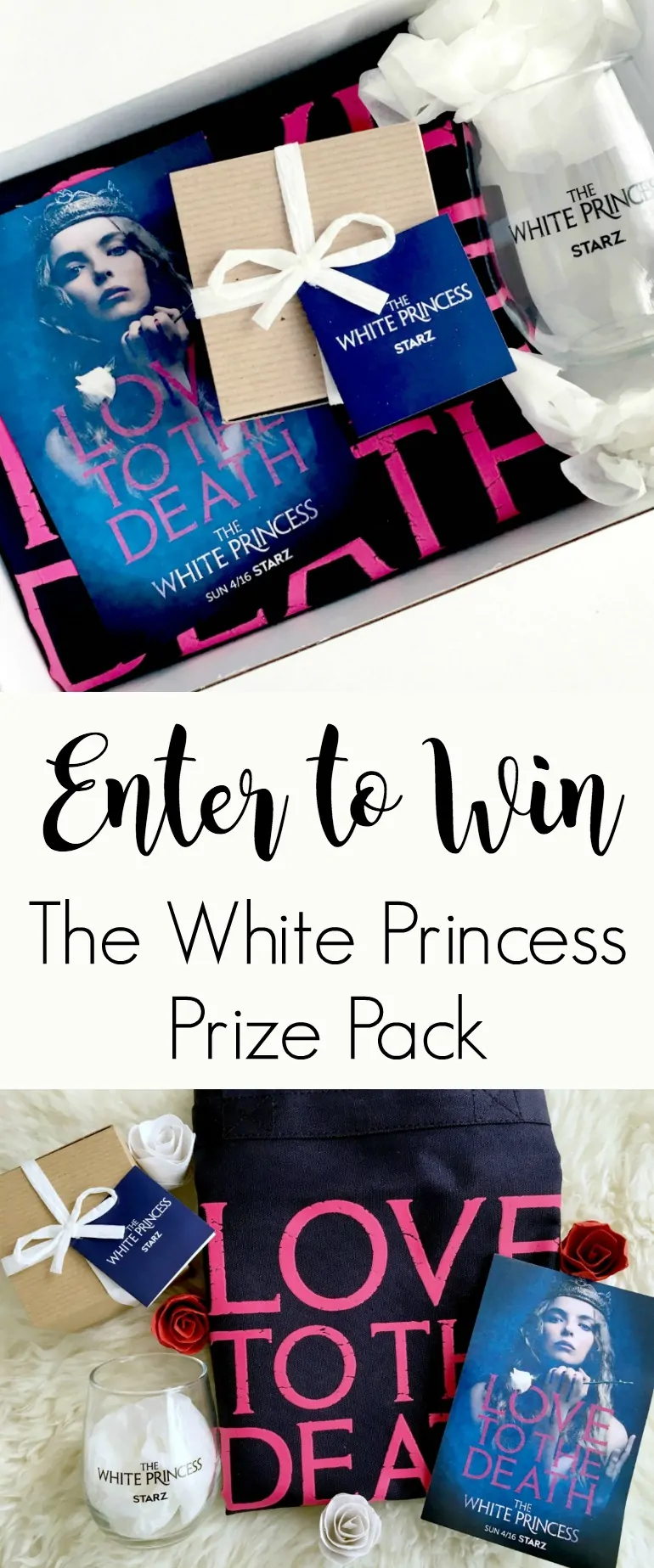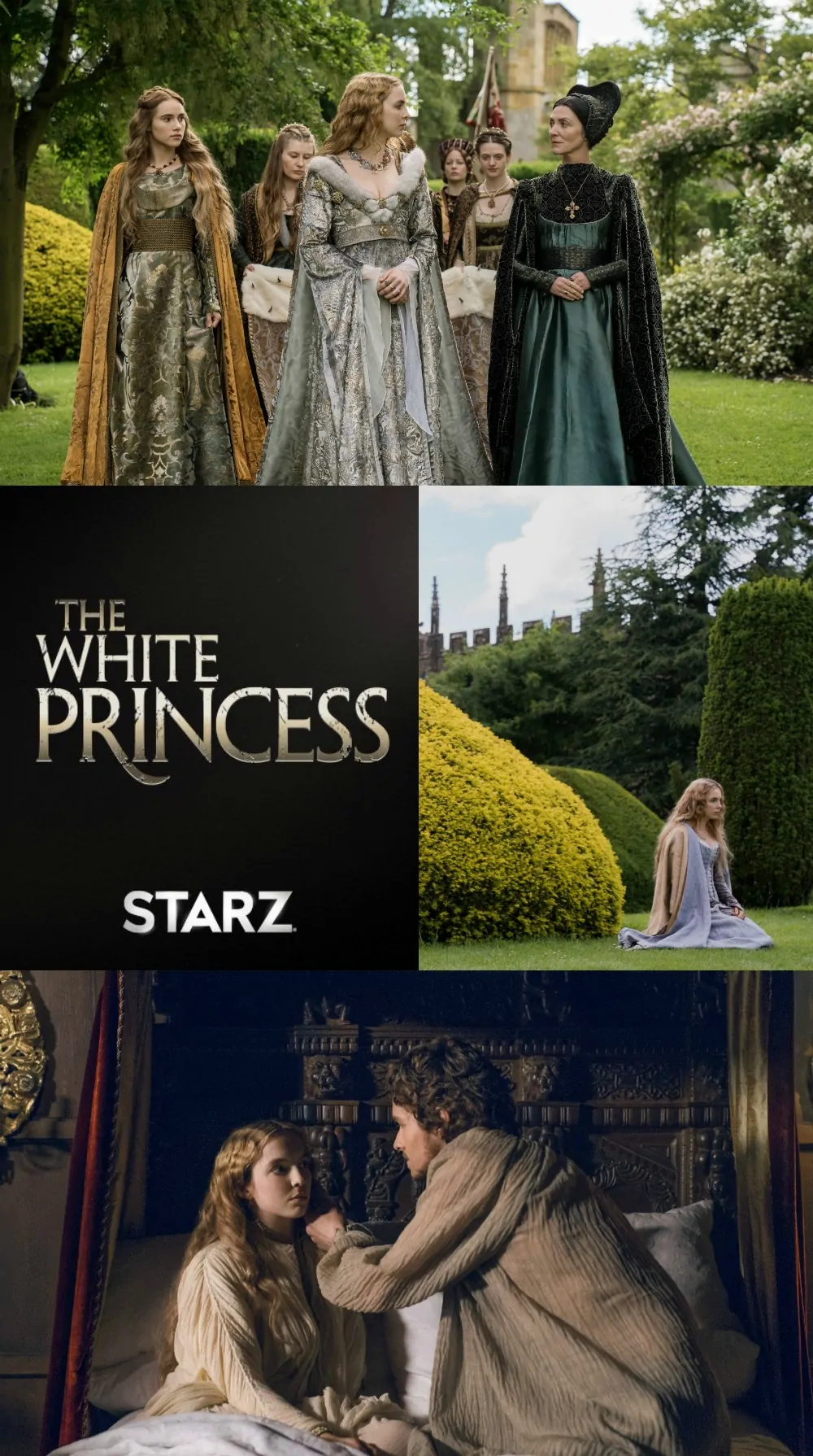 Disclosure: This post is sponsored so extra thanks for reading and sharing.
Written by 5 Minutes for Mom contributor Victoria Sophia.
Victoria blogs at Happily Ever Victoria – a lifestyle blog where she shares the people, places and things that make me the happiest girl on the block.