This post may contain affiliate links. Read my disclosure policy here.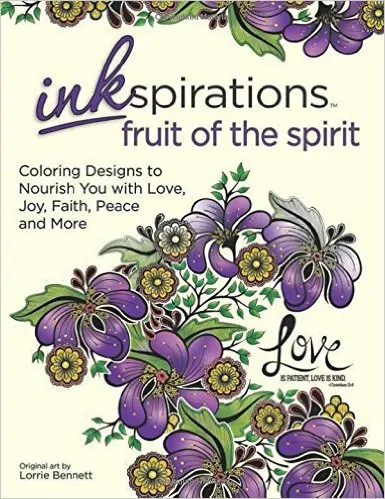 Jennifer, 5 Minutes for Books editor here to talk to you about a coloring book.
If you aren't coloring, it certainly is not because you haven't given the trend any thought. But I ask "still" to those of you who tried out the new leisure activity and are maybe looking for something new. Or maybe — like me — you forgot how satisfying it was to do something with your hands while you are watching your favorite shows.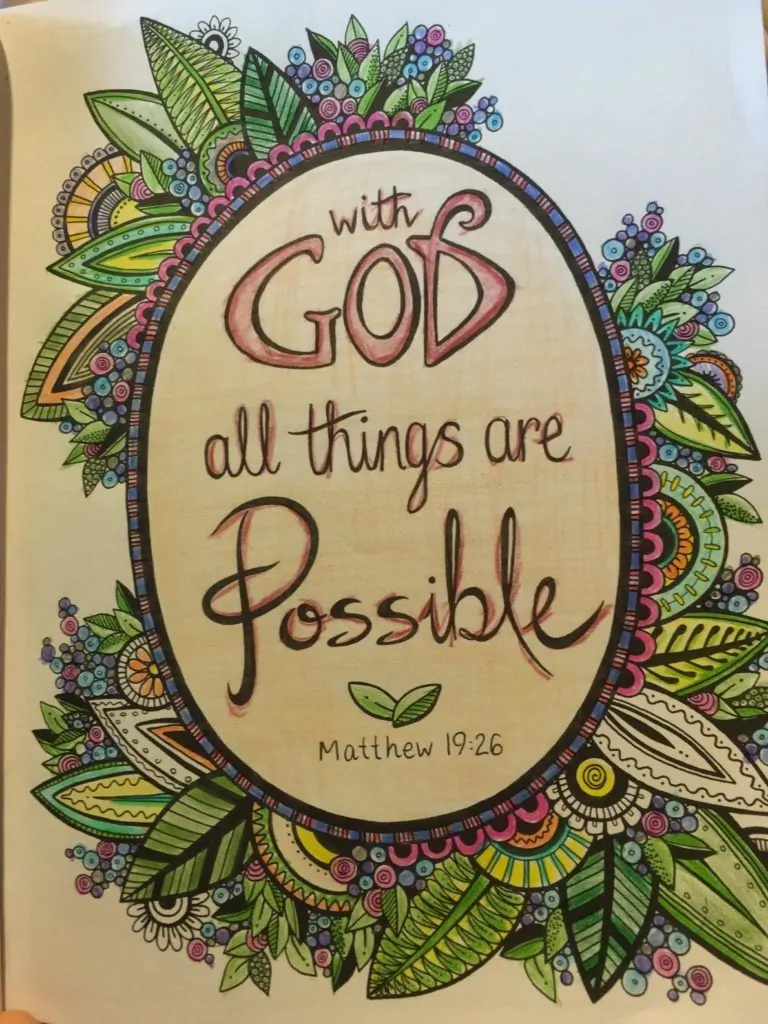 Inkspirations: Fruit of the Spirit puts a little different twist on the trend by allowing me to focus on scripture while I'm coloring. I love it!  Here's my almost-finished work.
Another thing that is unique to other books I've seen, is that in the front there are some examples of the designs, colored in by different people. Now, I know the idea is to be creative, but seeing examples of the way that others tackled  the projects encouraged me to try new things. Looking at the sample gave me the idea to embellish the text in the center of the design like they did.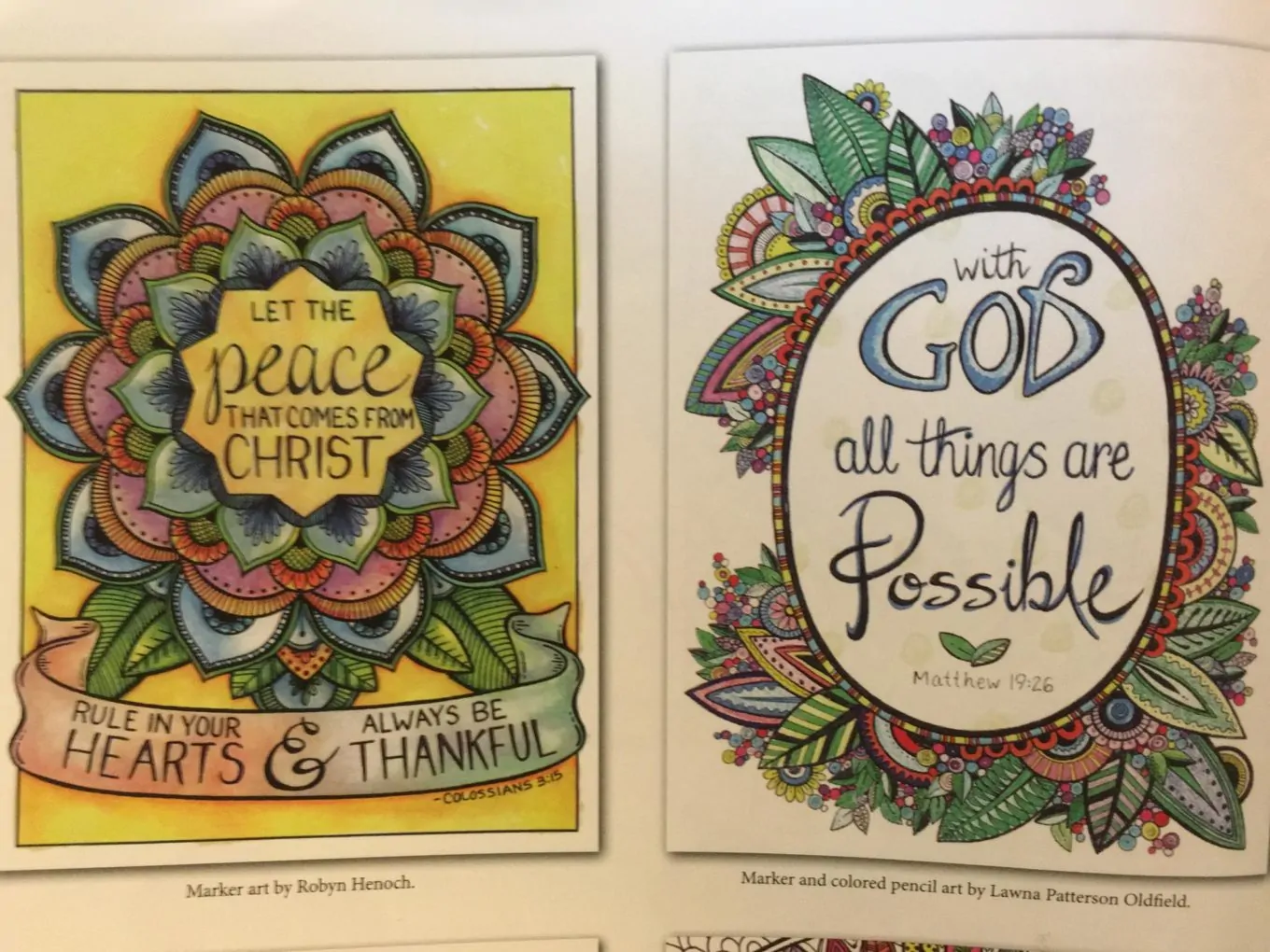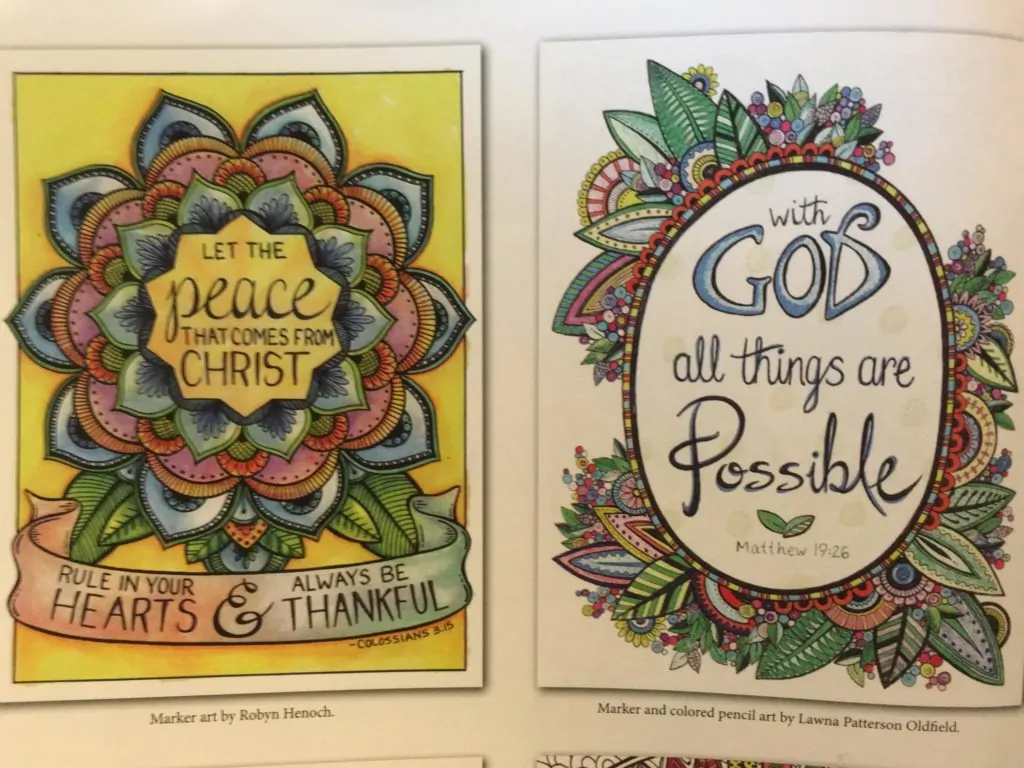 I am about to take a long car trip, and I am looking forward to doing some more designs while I listen to music or podcasts or audiobooks. I love to color to engage a different part of my mind while I'm watching TV or listening to the radio. These designs are among the best I've seen, and focusing on scripture is an added bonus.
Find Out More
Lorrie Bennett is the artist behind inkspirations. Find out more about her work below: