This post may contain affiliate links. Read my disclosure policy here.
Hello "5 Minutes for Mom" friends… it's Tami, Shari, and Patti here from Sincerely Jean. Can you believe it is 'Back to School' time? We do not know where the summer went – it just flew by!
We are sure that you are super busy with getting everyone ready to head back to school.  So, we are bringing you some 5-ingredient mason jar lunch recipes, so that you don't have to worry about what to pack your kids (or yourself) for lunch.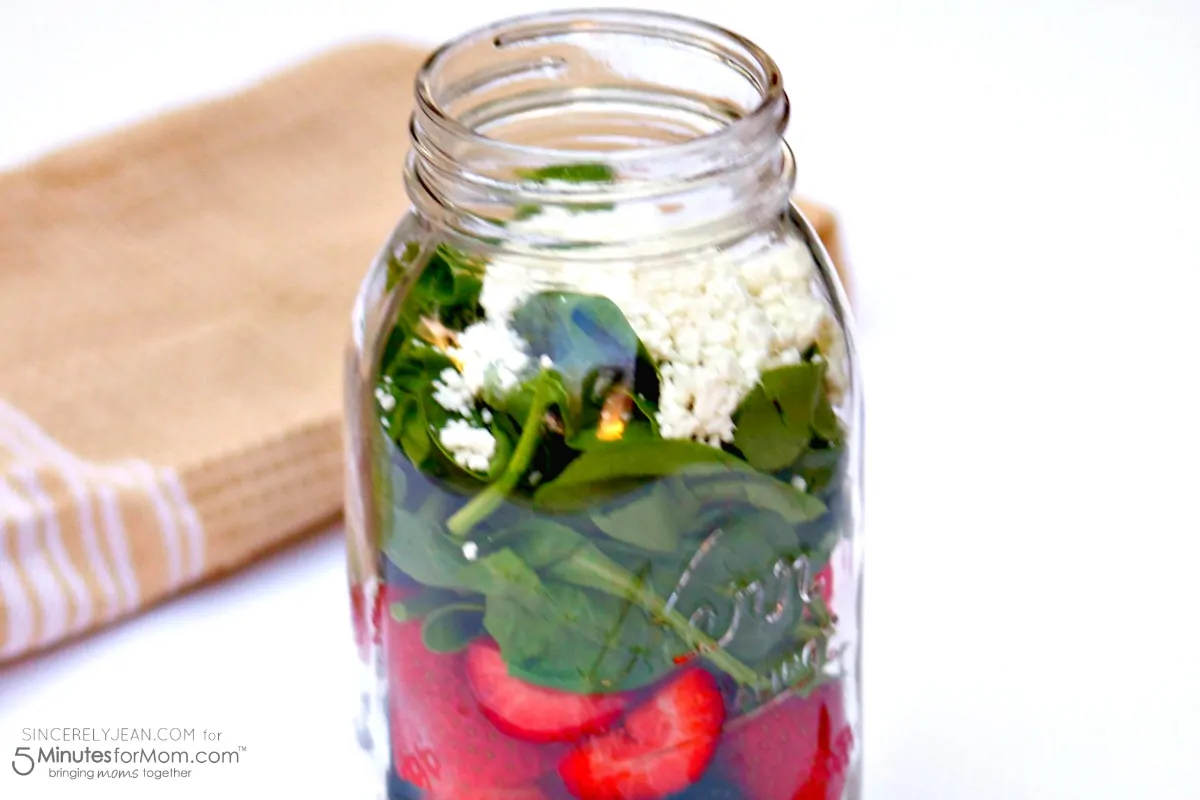 Typically when you layer a meal in a mason jar, this is the best order:
Layer 1: Dressing/Sauce
Layer 2: Non-absorbent veggies/fruit
Layer 3: Soft veggies/grains
Layer 4: Greens
When you are ready to eat, you can either shake the jar and eat out of that or just pour everything into a bowl.
On our blog, SincerelyJean.com, we are all about EASY recipes! We love anything that saves us (and you) time and energy. You will love these tasty recipes below for simple to-go lunches.
The first recipe we are giving you is for Pasta Salad. 
Ingredients: Pasta, bell peppers, cucumbers, tomatoes, Italian dressing
Prep: Boil pasta and chop the veggies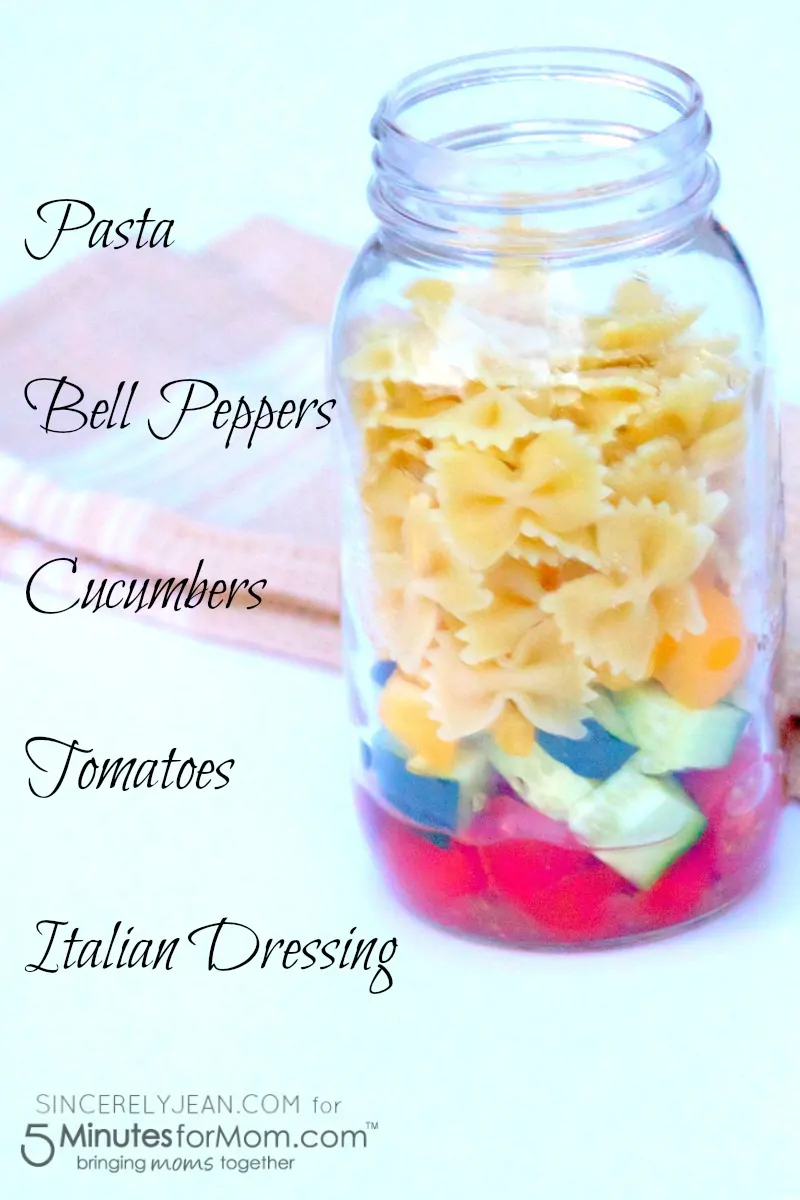 2.  Our next recipe is a Spinach Salad.
Ingredients: Goat cheese, spinach, strawberries, blackberries, vinaigrette
Prep: Slice strawberries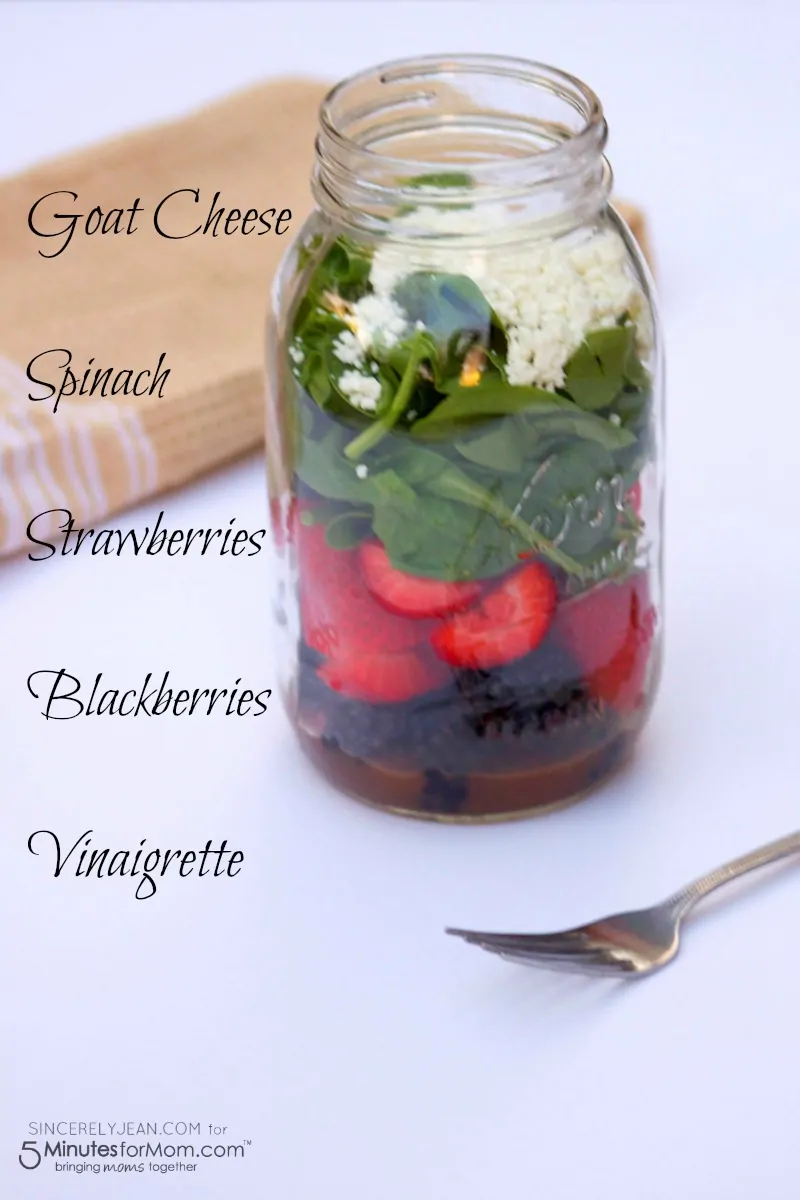 3. The final mason jar recipe that we have for you is a Chicken Taco Salad.
Ingredients: Romaine, black beans, chicken, corn, chipotle dressing
Prep: Cook and shred chicken, cook corn, cook beans if desired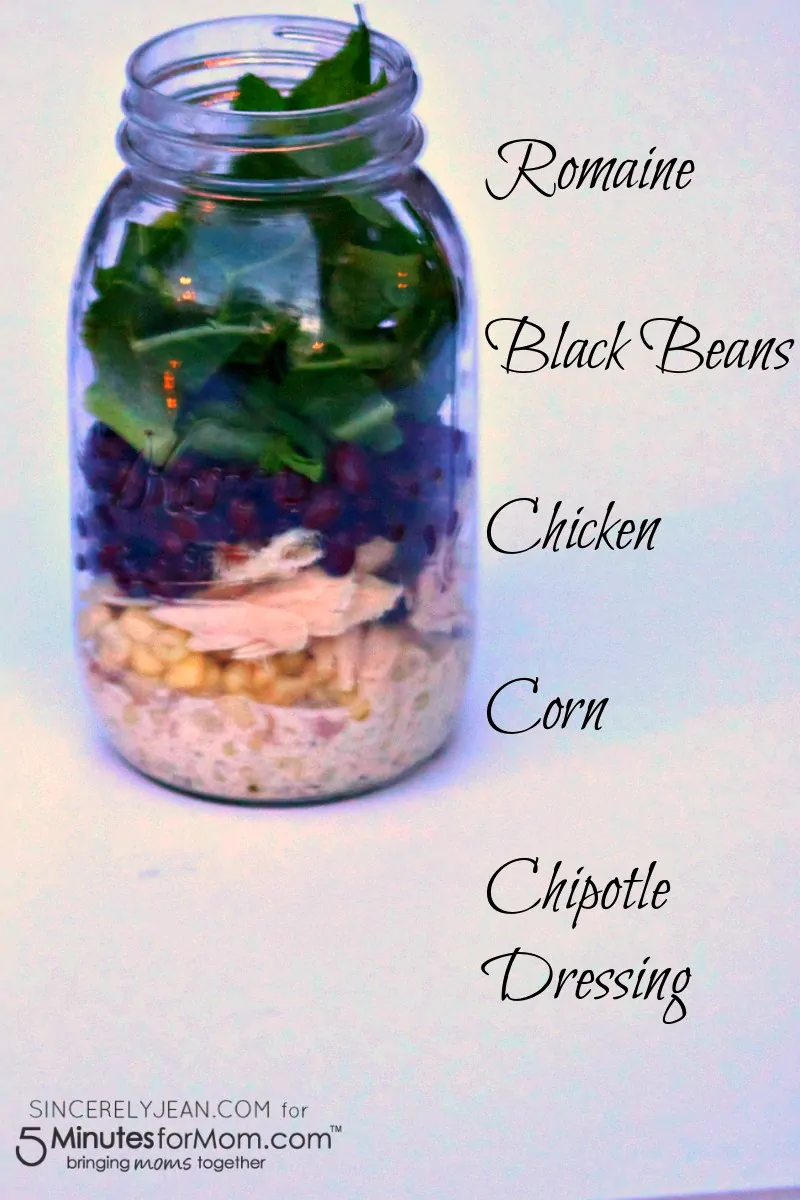 Do you love simple 5-ingredient recipes just as much as we do? We have a FREE e-cookbook HERE that includes 30, 5-ingredient recipes. Don't miss out.
Best of luck with back to school!
PIN IT

Written by 5 Minutes for Mom contributors, Shari Jean, Tami Jean, & Patti Jean. We are three sisters who share helpful DIY projects, recipes and style tips on our blog SincerelyJean.com to help women make time for themselves and for their "sistas".