This post may contain affiliate links. Read my disclosure policy here.
If you are visiting or you live in British Columbia, Canada, you absolutely must ride the PEAK 2 PEAK Gondola in Whistler Blackcomb.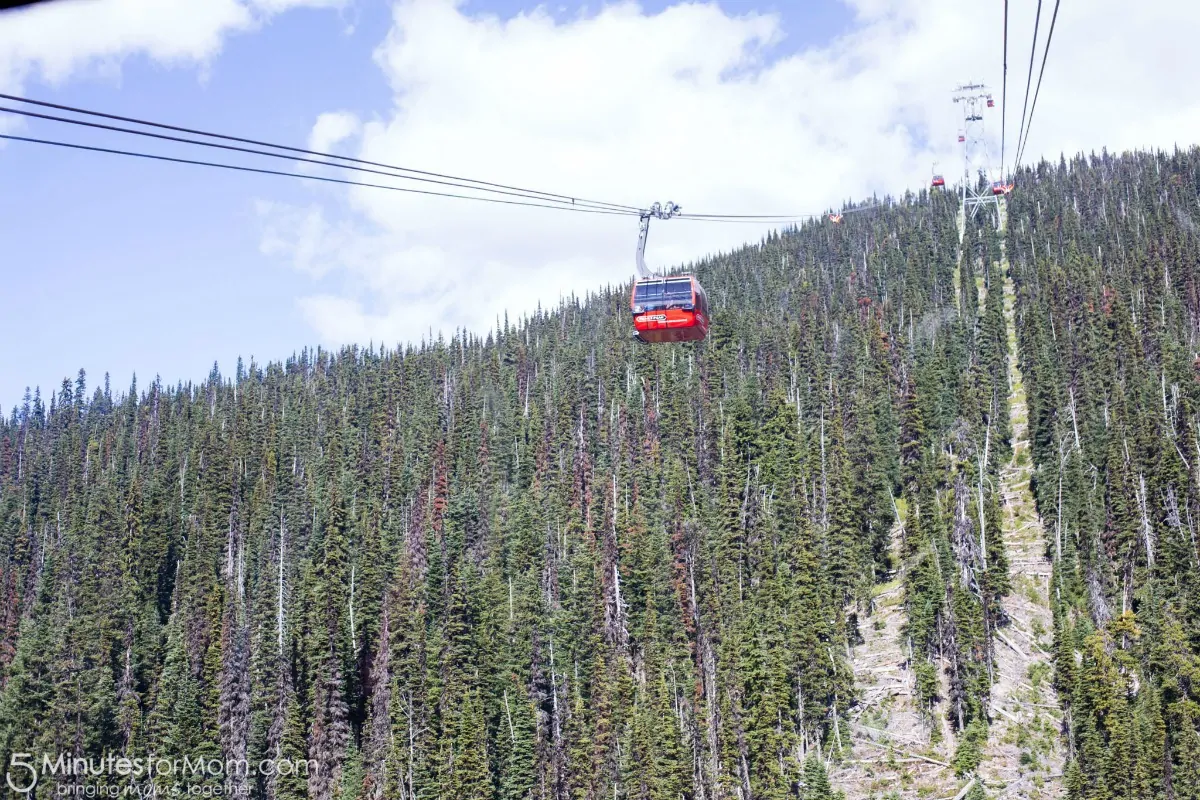 It might seem scary when you see the photos of the gondolas so high in the air between the two mountains, but it's actually not scary at all — even if you have a fear of heights. Trust me. I'm terribly afraid of heights and my girls are super cautious… we all agree there's nothing to be afraid of.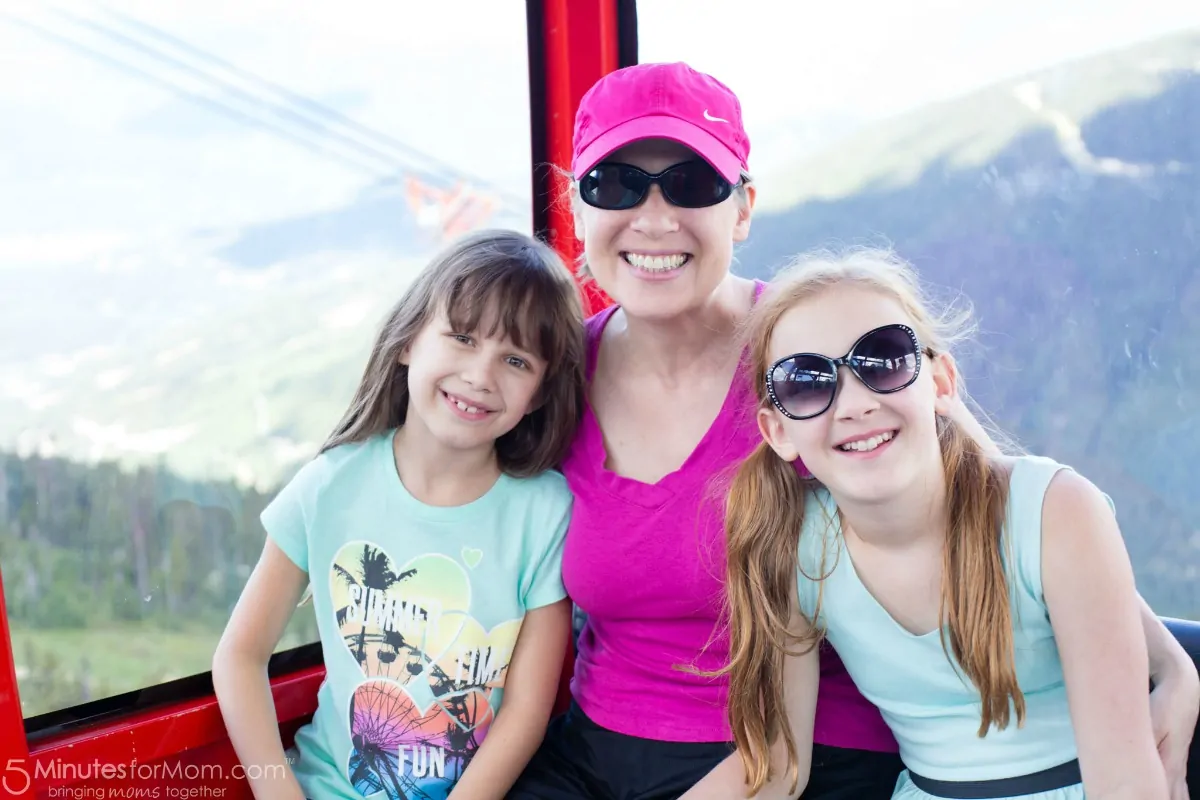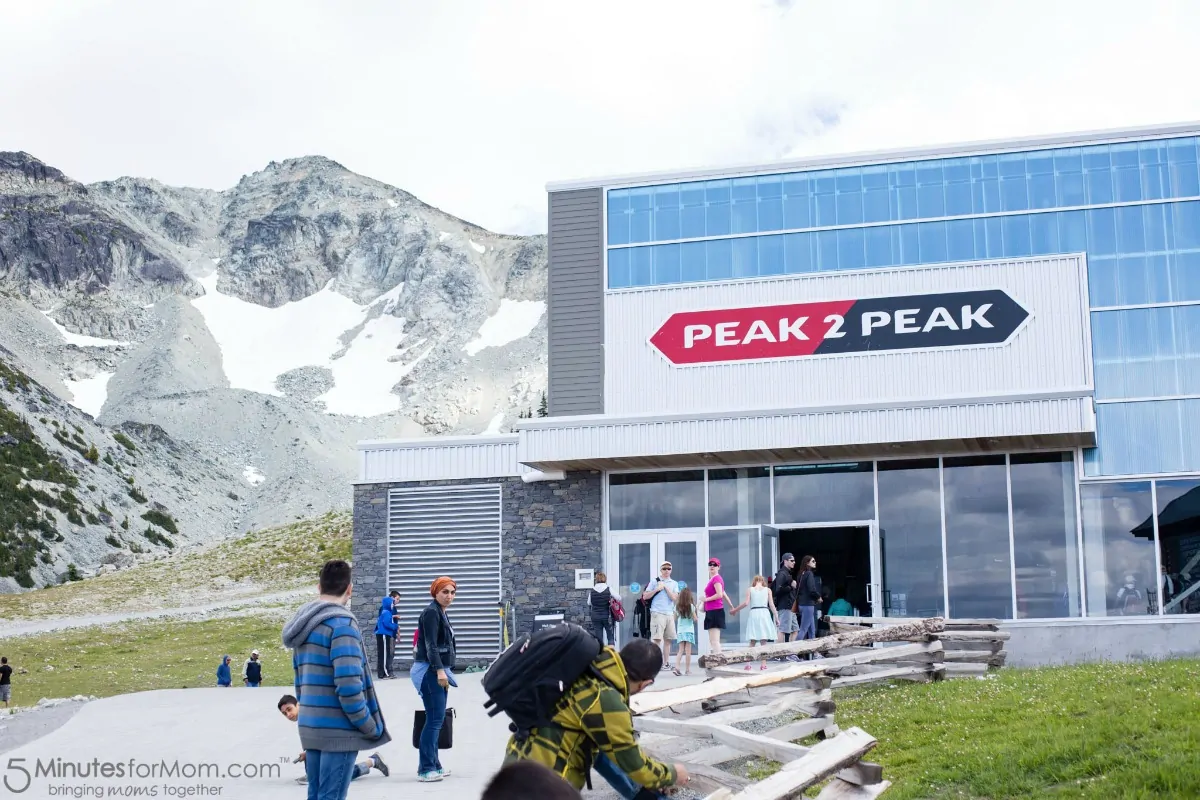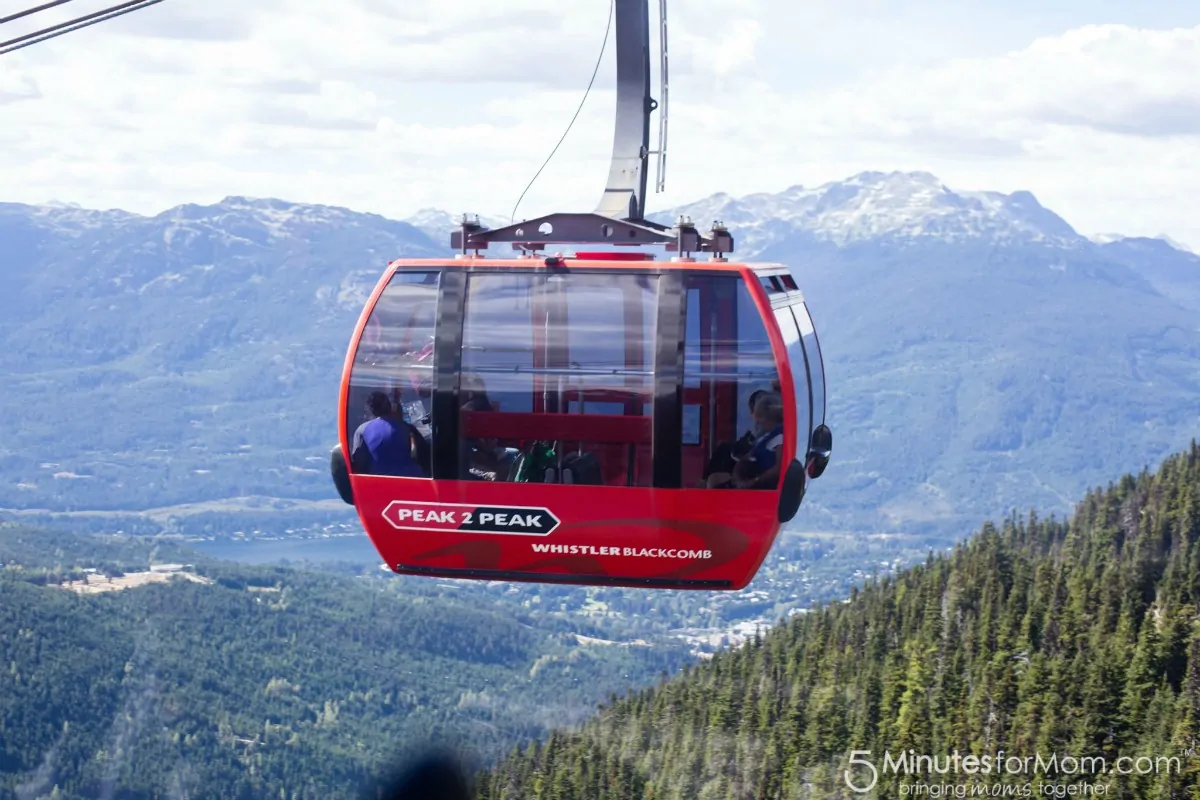 The PEAK 2 PEAK Gondola is a 4.4-kilometre/2.7mile, 11-minute journey that takes you from Whistler to Blackcomb or from Blackcomb to Whistler.
This impressive gondola broke Guinness World Records for the
World's longest unsupported span for a lift of this kind at 3.024km/1.88miles
World's highest lift of its kind at 436m/1,427ft above the valley floor.
It's also the World's longest continuous lift system: Connecting 2 high speed chair lifts and 1 gondola.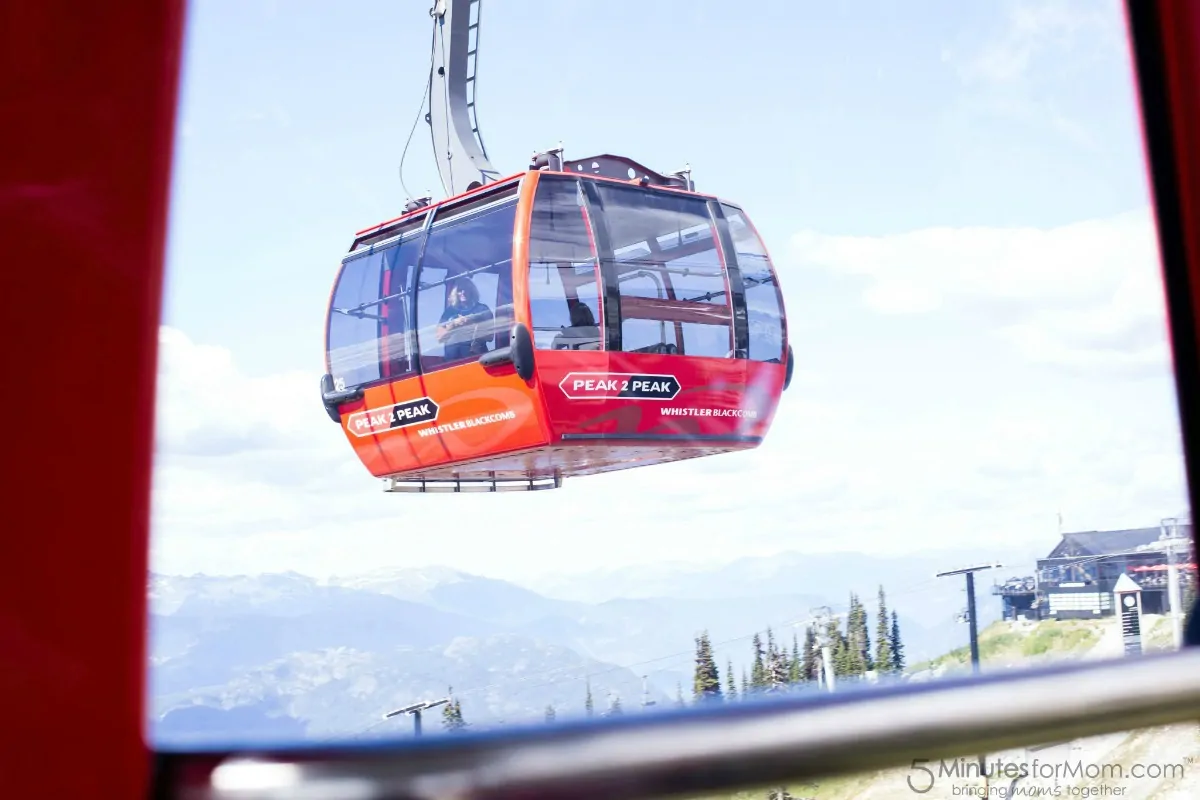 When you ride the PEAK 2 PEAK Gondola you see a phenomenal view of British Columbia's towering volcanic peaks, coastal rainforests, and ancient glaciers.
There are two silver gondolas and they have glass viewing bottoms.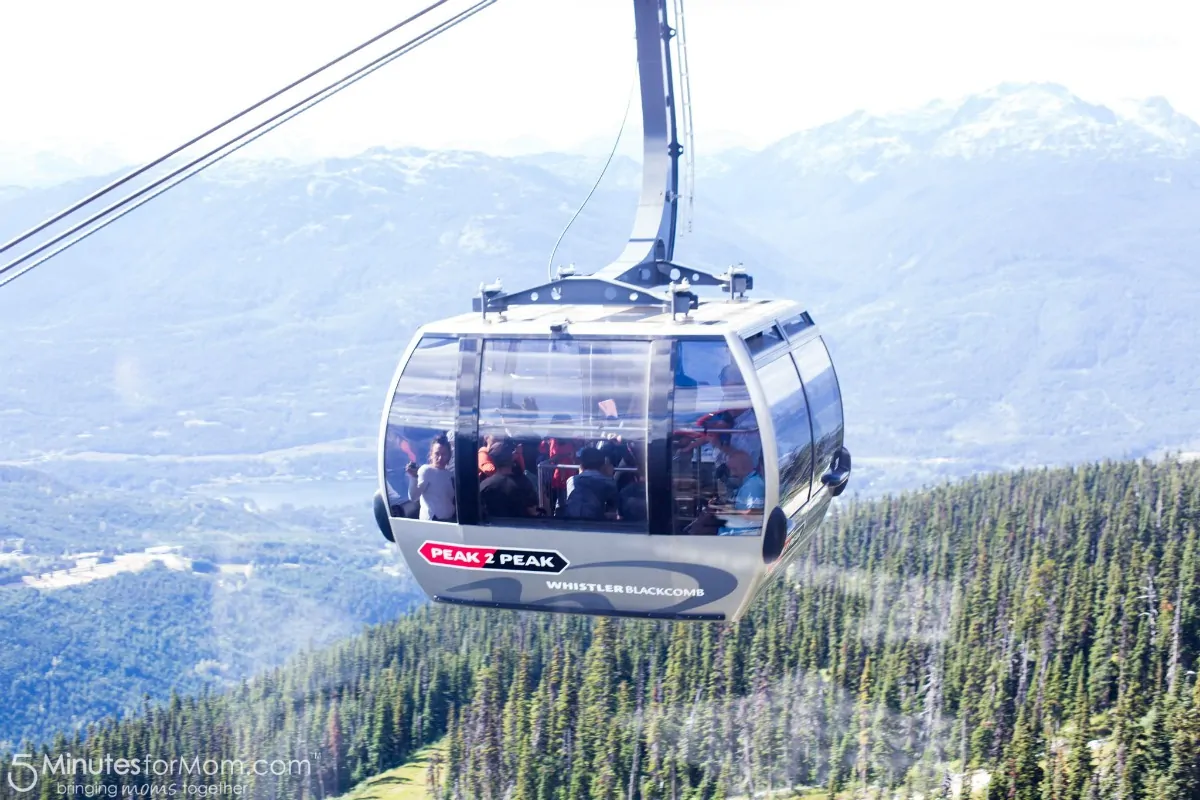 The experiences awaiting you as you disembark on both Whistler and Blackcomb are endless.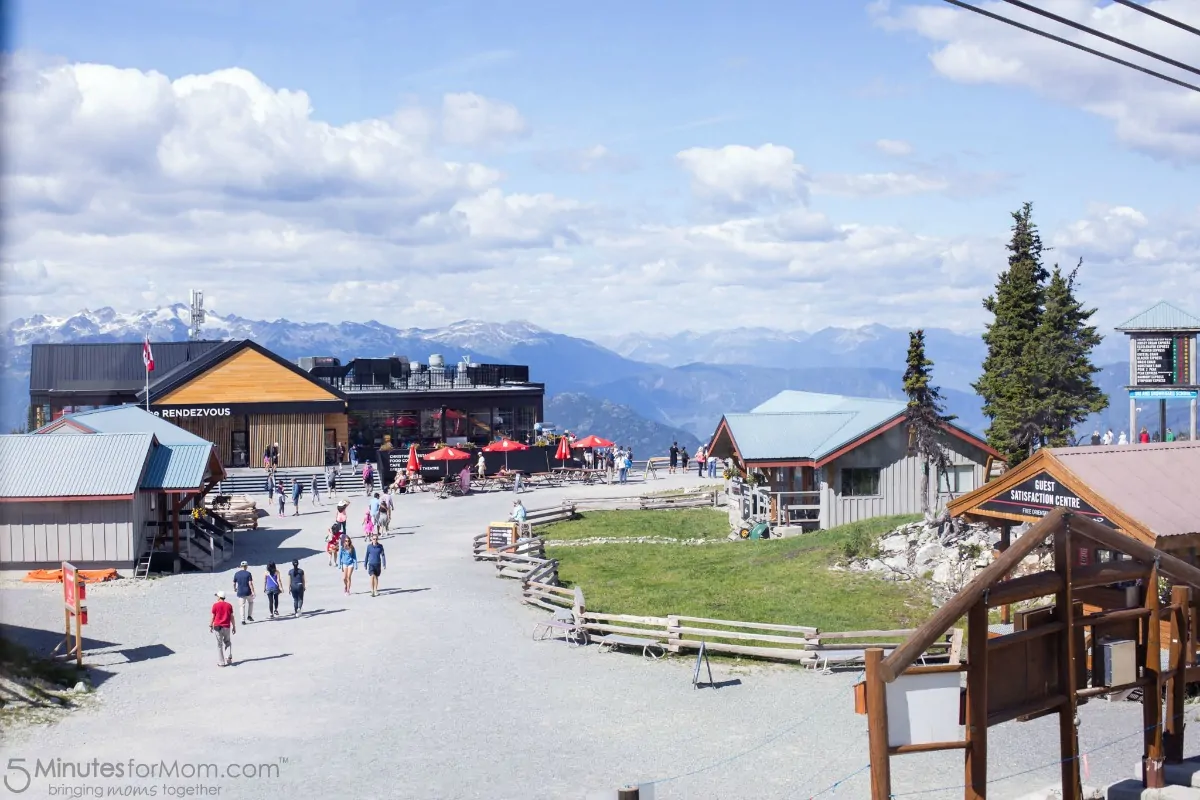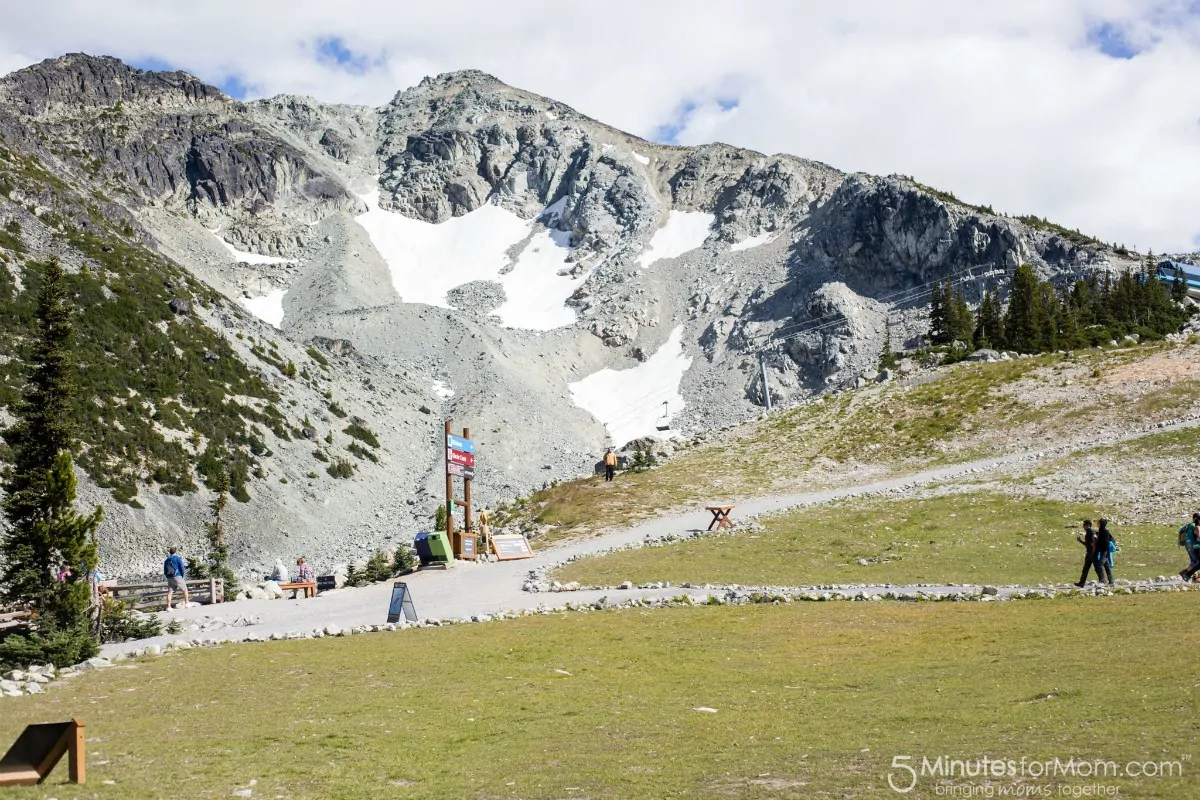 You'll enjoy miles of scenic walking trails and you can relax and refuel in mountaintop restaurants. The opportunities for viewing wildlife range from randomly spotting bears from the gondola to organized wildlife viewing tours.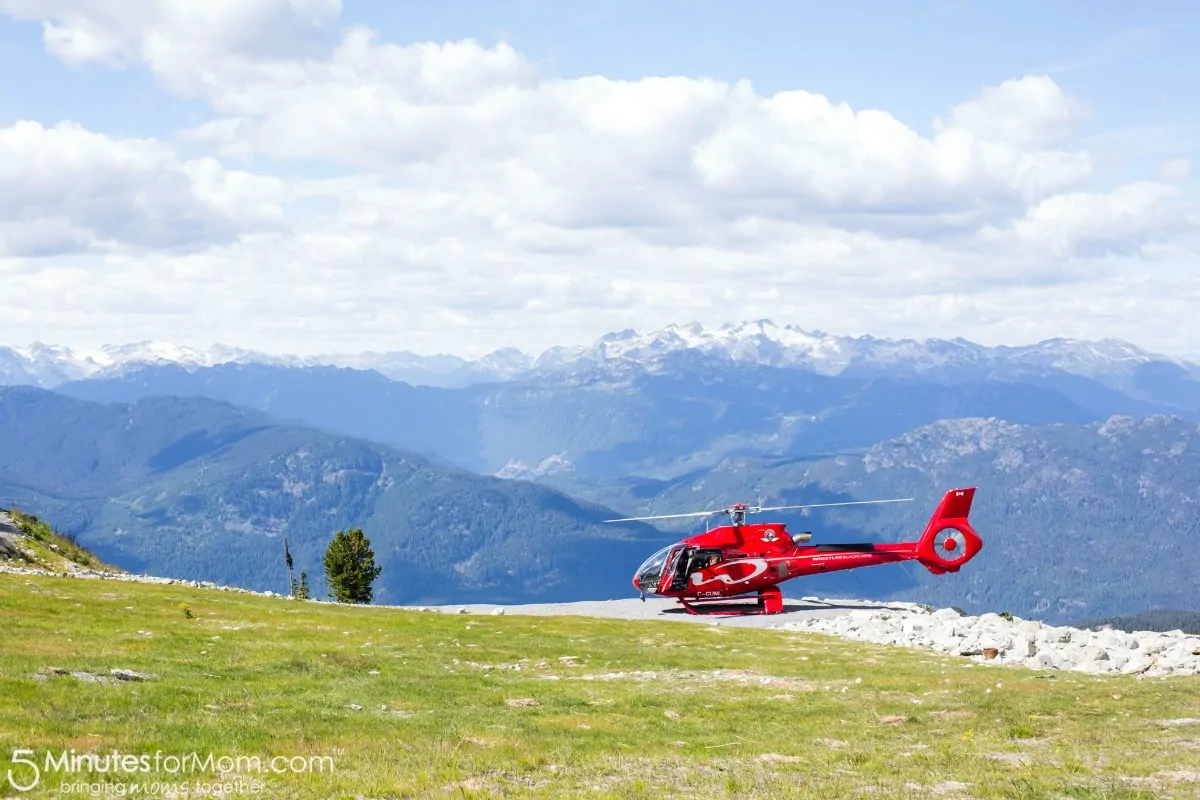 Julia squealed with delight when she spotted this bear from the PEAK 2 PEAK Gondola and we all scrambled to take photos.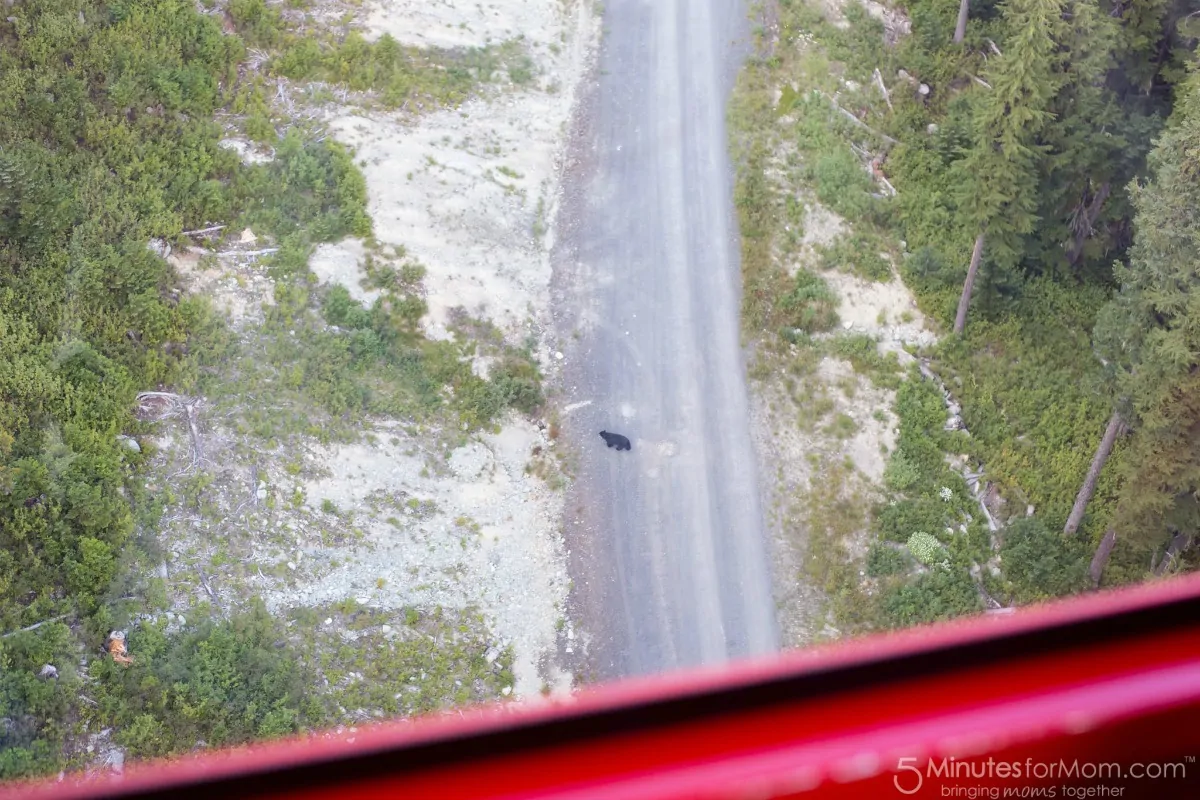 If you are spending more than a day at Whistler Blackcomb, I highly recommend you buy an unlimited PEAK 2 PEAK 360 SEASON PASS because it costs less than 2 days of single day passes. There is so much to do on the mountains, that you'll want more than a single day.
Also, be sure to purchase your tickets at least 5 days ahead of your trip so you can save $5 on each pass.
During our recent trip, we had single day passes, but we definitely would have spent more days hiking and enjoying the views on top of both mountains if we had season passes.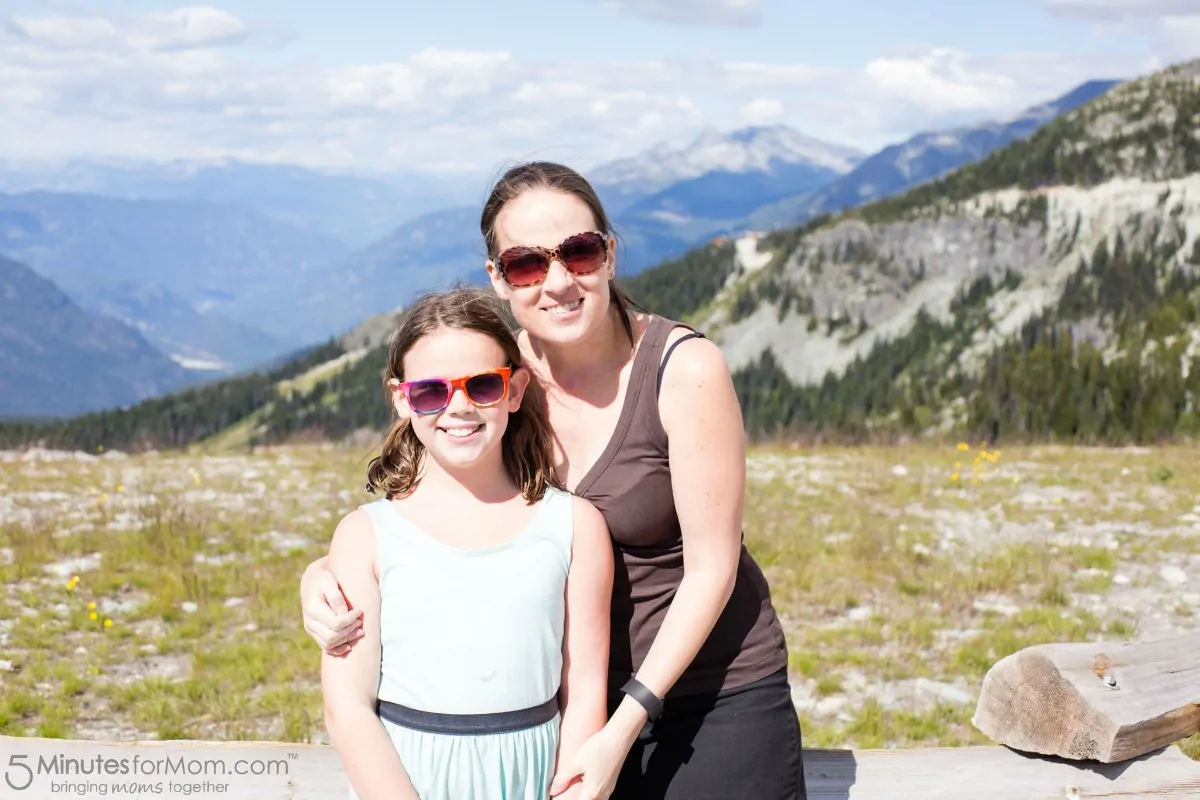 We rode up the Whistler Village Gondola, then took the PEAK 2 PEAK Gondola from Whistler to Blackcomb, spent some time at Blackcomb, then went back across to Whistler, spent more time there, and then rode back again to Blackcomb so that we could ride down the mountain on the Solar Coaster Express and the Wizard Express chairlifts.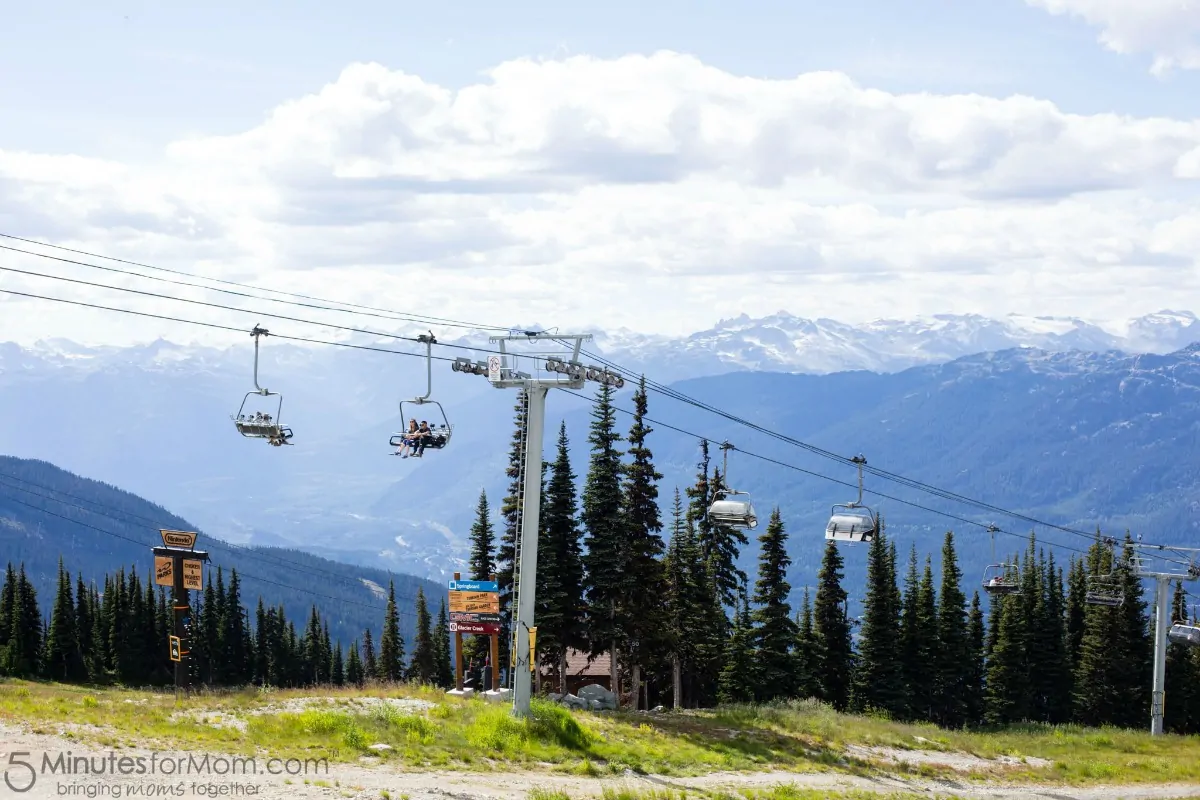 Share With Your Friends
We'd love, love, love a tweet or a pin… Thanks so much! 🙂
[Tweet "See why you should add this to your bucket list — Peak 2 Peak Gondola in Whistler Blackcomb."]

Thanks to Whistler Blackcomb for passes to ride the gondola so we could share these photos with you.
Written by Susan Carraretto, co-founder of 5 Minutes for Mom
Talk with me: @5minutesformom and Facebook.com/5minutesformom
Pin with me at pinterest.com/5minutesformom