This post may contain affiliate links. Read my disclosure policy here.
Rachel here with a fantastic dairy-free option for your cheese-loving kids.
Having kids with allergies can be a challenge, especially if you are looking for great after-school snacks or weeknight dinner ideas that really satisfy hungry kids. Fortunately, we have a great solution for you that is dairy-free and gluten-free.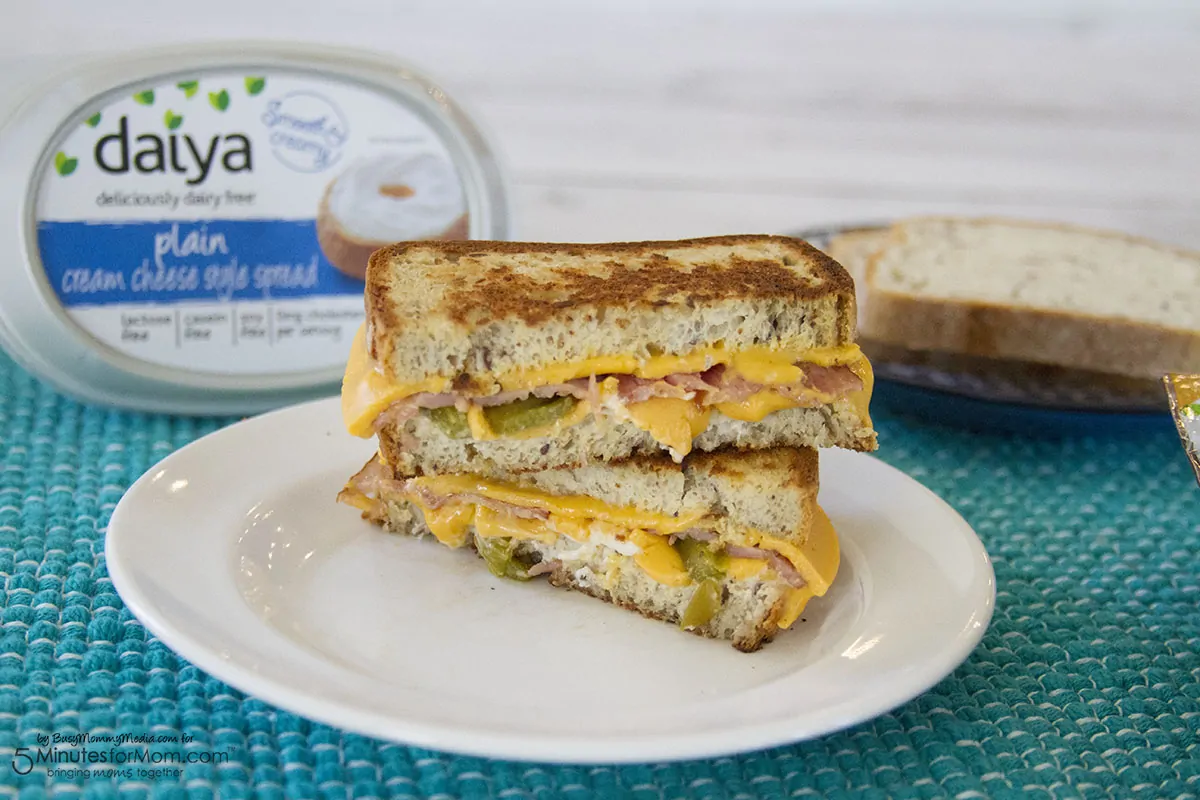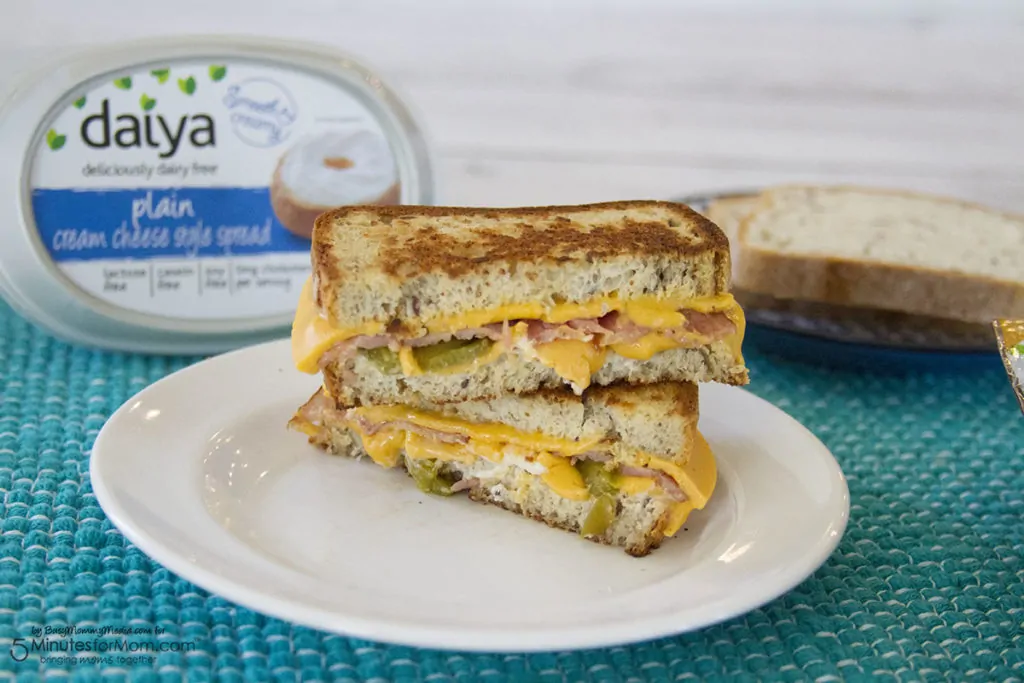 I had no experience with food allergies until my 3rd child was born. It felt like he was allergic to everything. When his sister was born a few years later, we found out she had a dairy allergy so then we had two kids with food restrictions.
Suddenly we were thrown into the world of being allergy parents and it was a bit overwhelming.
We eventually figured it out and both kids mostly outgrew their food allergies (which I was very thankful for) but we are still careful about adding too much dairy to our diets.
We are huge dairy fans though so we love finding foods that curb those dairy cravings while still being dairy-free.

This Meltdown Grilled Cheez tastes just like the real thing thanks to some amazing cheddar style slices from Daiya.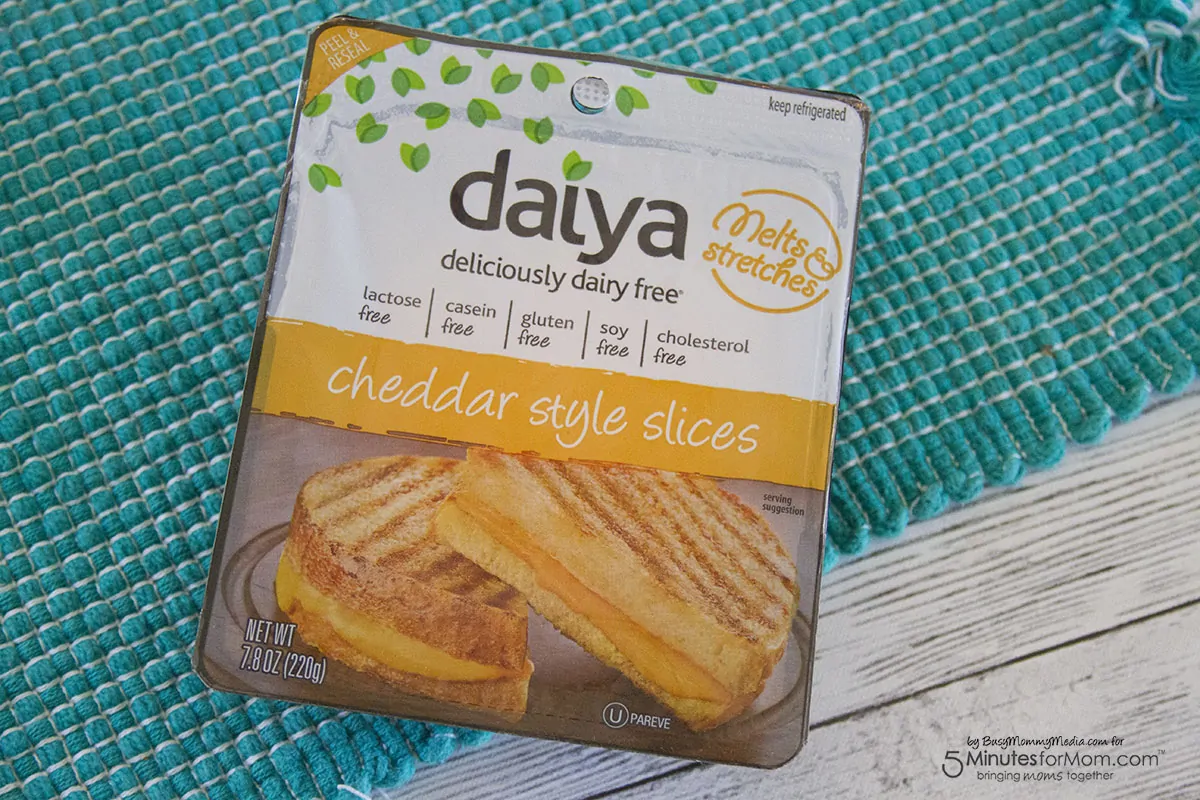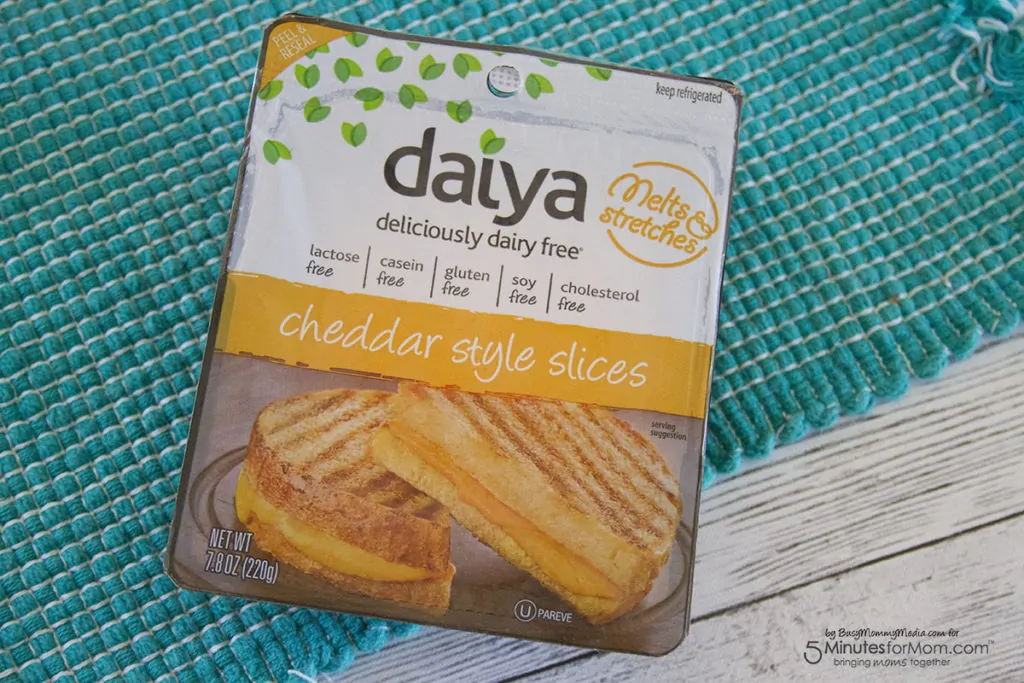 These cheddar style slices have just been revamped in both their packaging and taste and they make for a great cheese alternative for back-to-school lunches. They really nailed the texture on these. They are just like cheddar cheese.
If you are craving a melty and delicious grilled cheese sandwich this will definitely hit the spot and it makes a fantastic after-school snack!
Meltdown Grilled Cheez Ingredients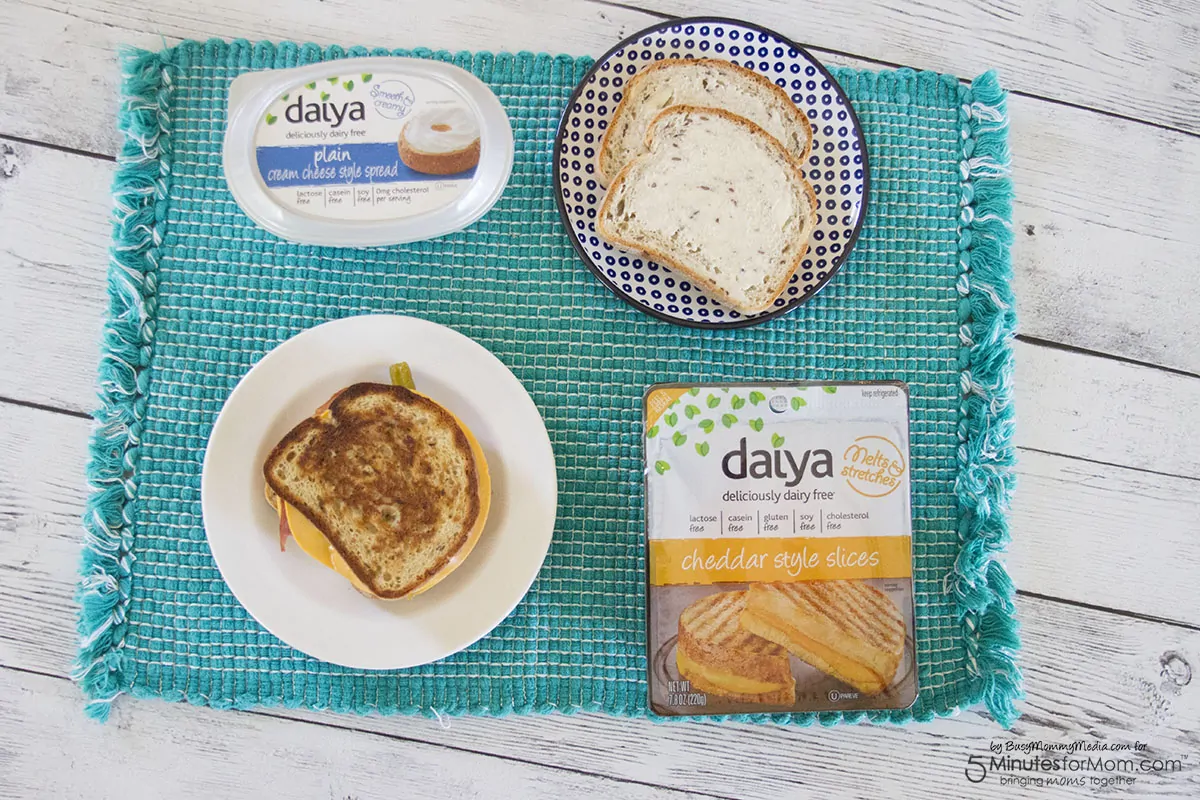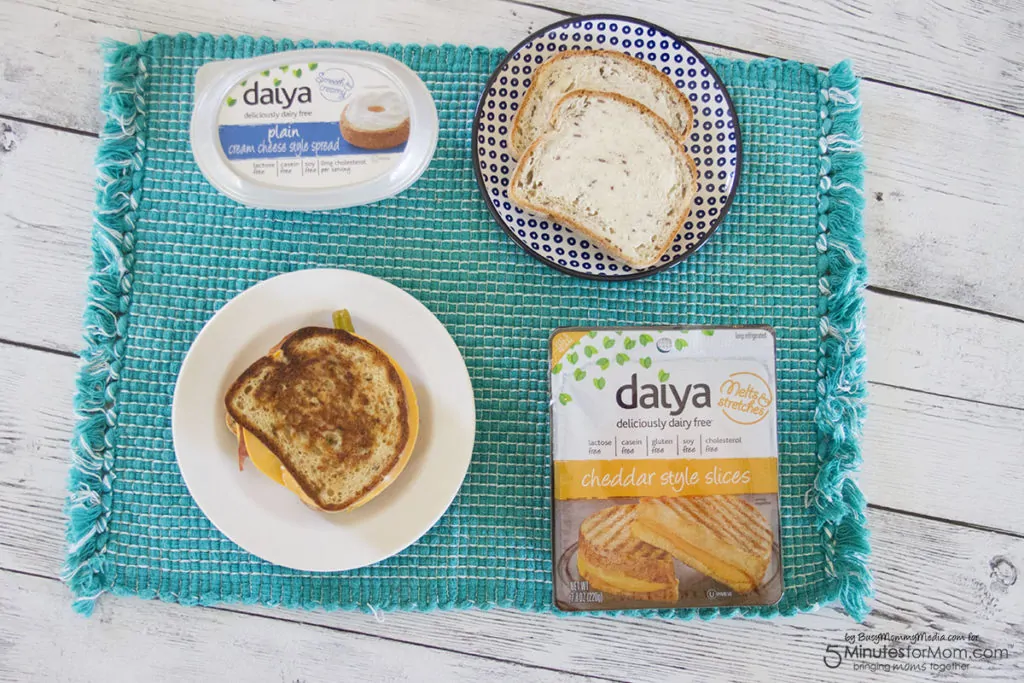 2 slices Daiya Cheddar Style Slices
2-3 slices veggie bacon
1-2 whole green chilies, roasted and rinsed
2 slices of your favorite gluten free bread
1 tsp vegan butter or margarine
Preparation
Cook the veggie bacon according to the directions on the package. While it is cooking, slice your green chilies into long ribbons.

Remove the veggie bacon from the pan and set on a paper towel to drain.

Using the same pan as the veggie bacon, lightly cook the green chili ribbons.

Button one side of a slice of bread and place in the pan over low/medium heat. Top with one of the Daiya Cheddar Style Slices, followed by veggie bacon and green chilies. Add the second slice of cheez.

Slather the remaining slice of bread with the Daiya Cream Cheese Style Spread on the inside, and butter on the outside. Place on top of the sandwich.

Cover the pan until sandwich becomes melted. Flip after 2-3 minutes, once the bread starts to become golden brown.

When the cheez is melted and the bread is golden brown on both sides, remove from pan.

Serve with ketchup, hot sauce or your favorite condiment and enjoy!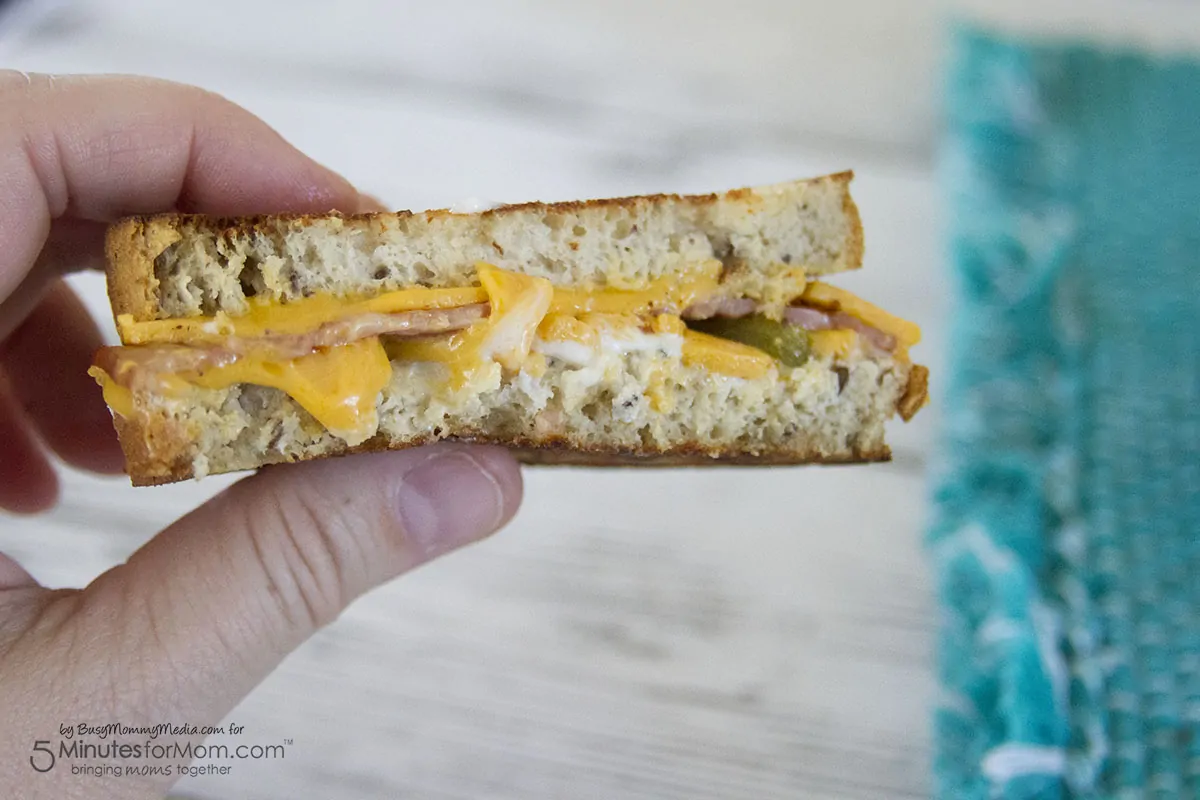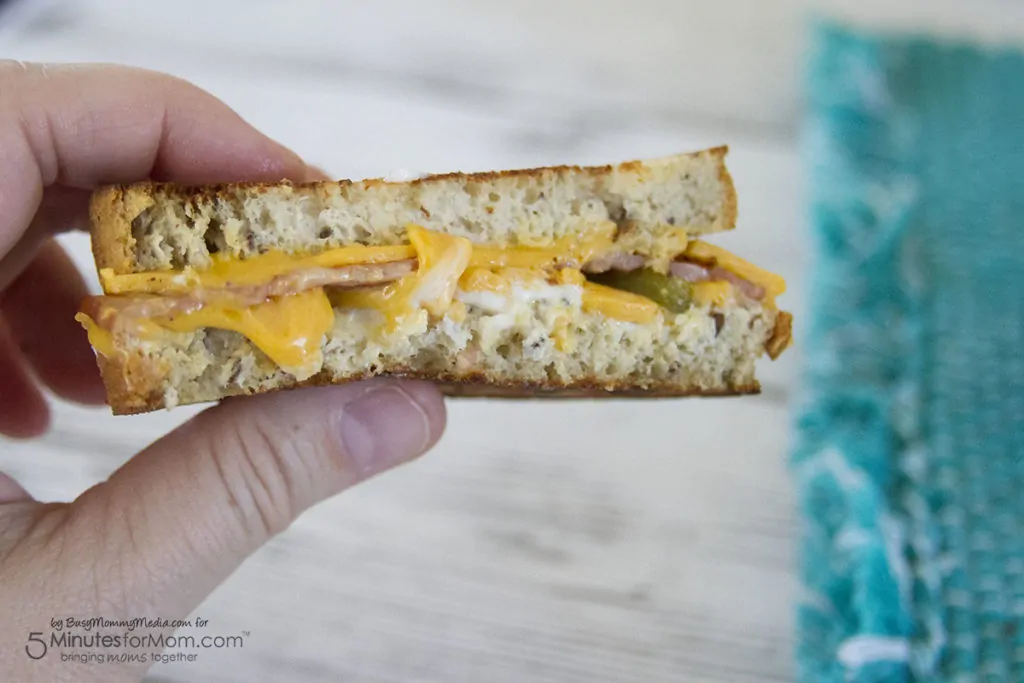 This was a huge hit with my kids and we didn't have to worry about any potential food allergies.
For more dairy-free snack and meal ideas, visit DaiyaFoods.com or follow them on social media:
Twitter | Instagram | Facebook | Pinterest
Pin it for Later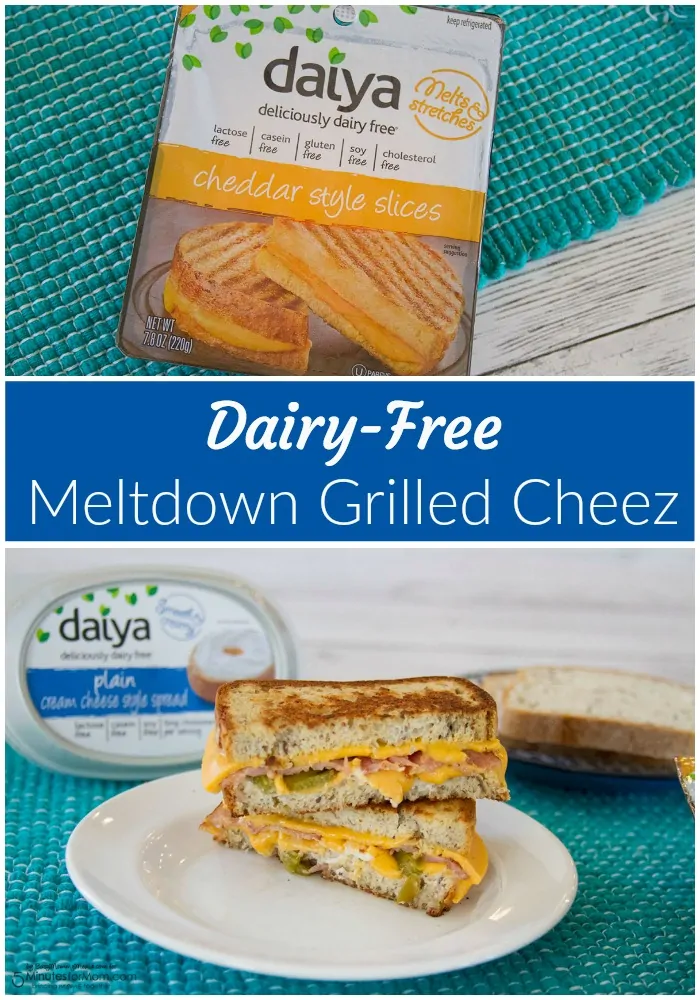 Written by 5 Minutes for Mom contributor Rachel Lister, blogger at Busy Mommy Media.
Talk with us: @5minutesformom and Facebook.com/5minutesformom
Pin with us at pinterest.com/5minutesformom