This post may contain affiliate links. Read my disclosure policy here.
Are you wondering how to keep kids active this summer? Kids have spent incredible amounts of time lately stuck inside, watching tv, playing video games, and logging hours of daily screen time.
So this summer, it will be even more important to inspire kids to get active outside after months of extended screen time.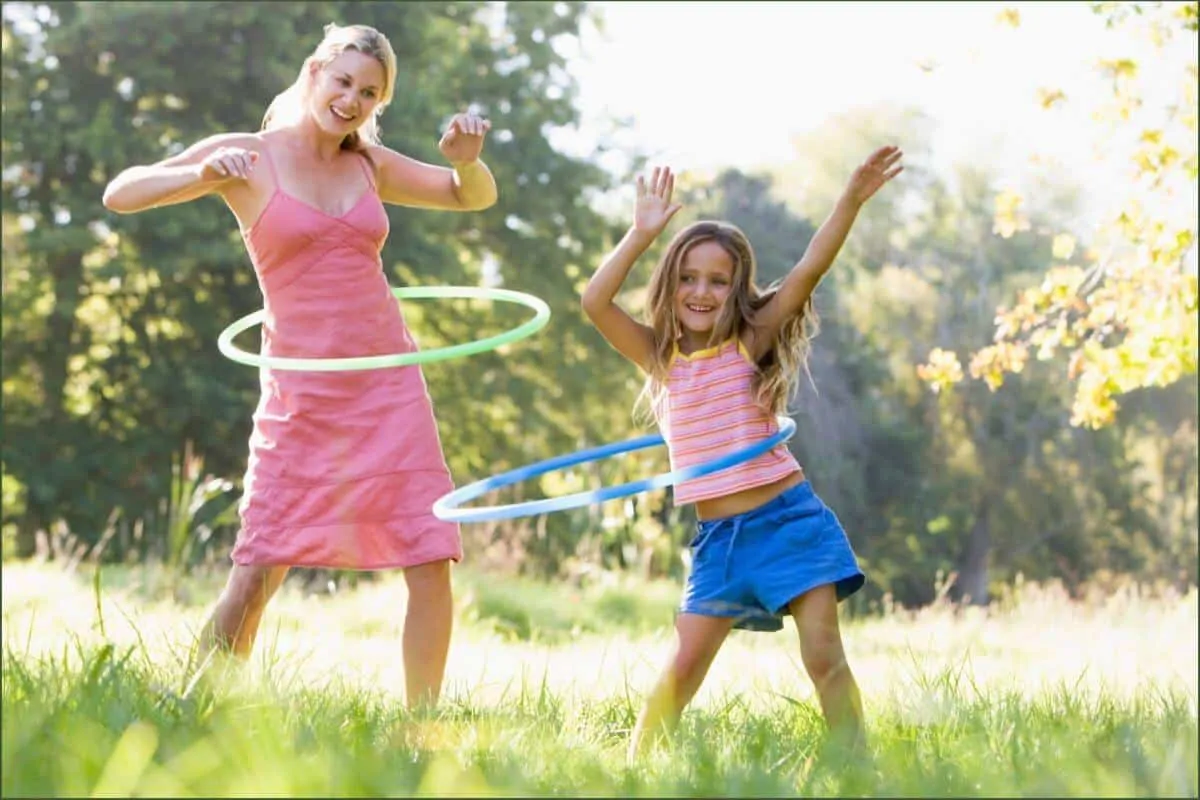 Kids always look forward to school ending and summer starting. But clearly this year is very different. Most kids have been out of school doing remote learning and won't get the usual end-of-school send off into summer. Even during a regular summer, kids often quickly turn to complaints of boredom.
As parents, we want our kids to be outside playing, staying active, and enjoying their free time in the nice weather. But it can be hard to make that happen.
So we're here with some ideas for how to keep your kids active this summer… even during these uncertain times.
Stay Local to Stay Safe
The key this summer is staying local.
What types of local events and businesses that are open will depend on your local area. Different communities may have outdoor recreational activities running that are able to provide social distancing.
Normally there are lots of summer activities for kids running through local community centres and parks. But you'll have to check if any local sports teams or activities are still operating in your local community center this summer.
You'll want to check if face masks are required for those involved in community activities. If you need masks, check out our no-sew face mask tutorial and if you have a sewing machine, use our free face mask pattern that comes in 7 sizes for adults and children of all ages. Even when it is not required, it's a nice idea to wear a cloth face mask in public to help protect your neighbors.
Usually most community parks have free and paid activities during the summer. Look online to find out what is happening this year. These activities will give your children a variety of things to do and they'll be able to meet some friends while staying outdoors and social distancing.

Have a Backyard Sprinkler Party
Summer weather can be too hot to handle in some places and it can drain the energy right from your kids.
A great idea to battle the heat and keep your kids active is to throw a sprinkler party.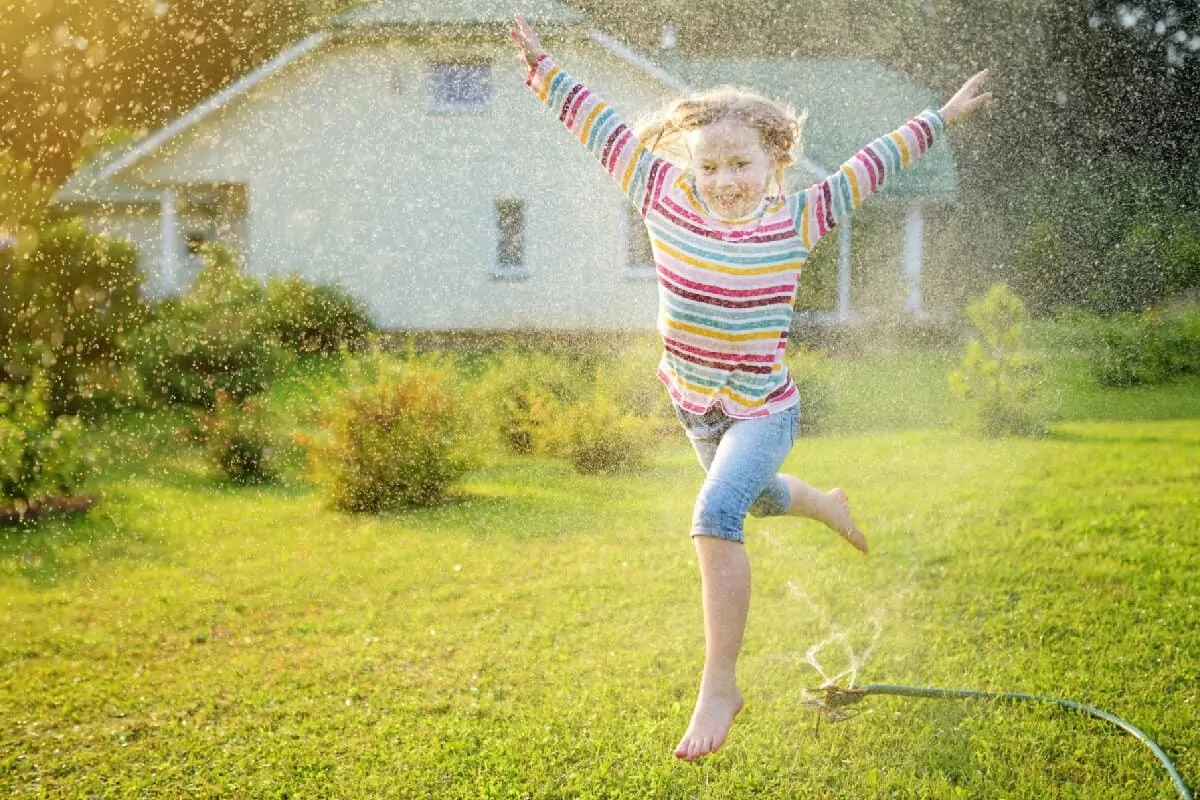 Get a few new sprinklers and set up a whole miniature water park in the backyard. It will keep them going for hours (no doubt) and they won't be so hot because of the water.
For those of us who don't have big backyards, you may need to set up the sprinklers in your driveway.
Pick up some hula hoops and frisbees and get exercise while you play together.
Outdoor toys like hula hoops, badminton rackets, and soft nerf footballs are great for keeping your kids playing well together even when there's a wide age range.
Create Inspiring Sidewalk Art
You and your kids can send positive vibes into your community by making inspiring sidewalk art. Our friend Vera has some fun ideas for easy things to draw with chalk that kids will love.
You can get really creative with spray chalk and make messages of hope and support for healthcare workers.
And of course with your spray chalk, you can set up outdoor games like hopscotch and make racetracks for their cars.
Spray chalk is a great way for teenagers to express themselves creatively outdoors. They'll feel more excited to start drawing with spray chalk instead of regular sidewalk chalk.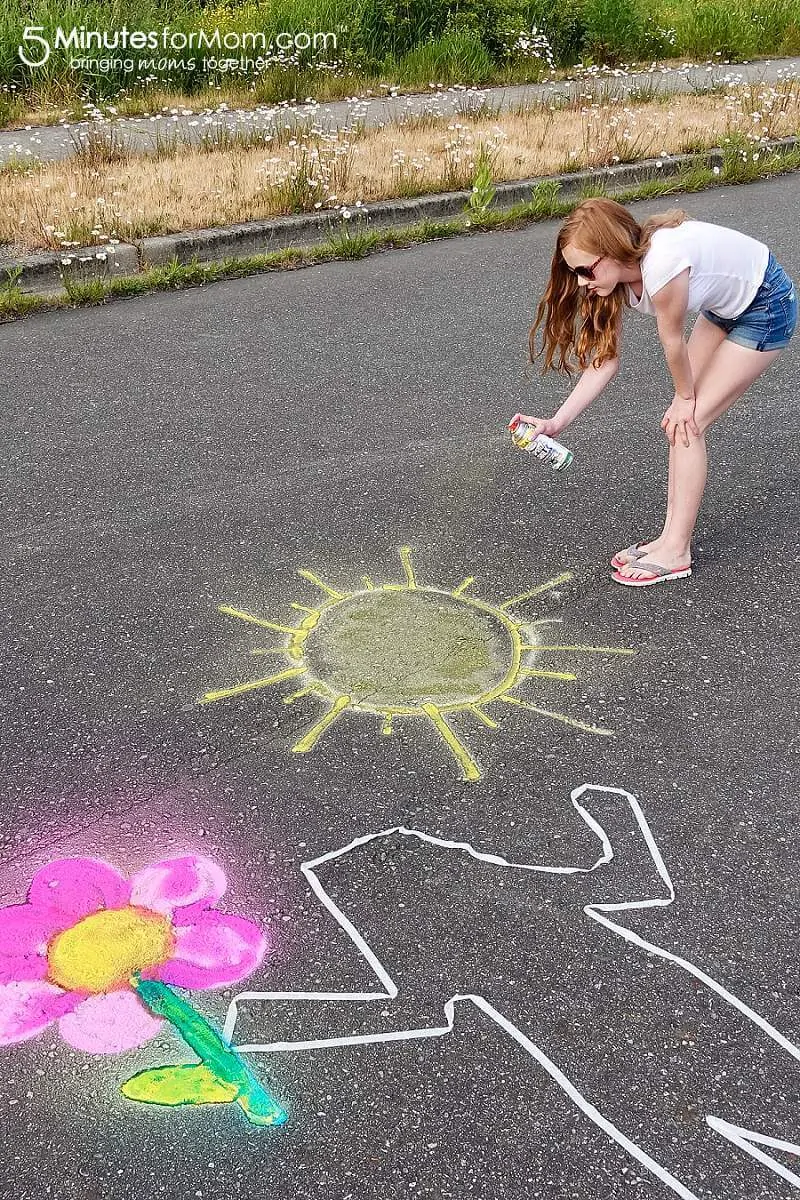 Start Skateboarding To Keep Kids Active
My 12 and 15 year old girls have just started skateboarding. It's a fantastic way for older kids who are bored of their old scooters and bicycles to get exercise and spend more time outdoors.
An awesome part of skateboarding is that it's a naturally social distanced activity. Even if a few kids are skateboarding together, it's easy for them to stay 6 feet apart.
One challenge is getting teens to wear a helmet while skateboarding. I'm currently struggling with this… I bought my kids good quality Pro-Tec helmets, but making sure they wear those helmets is tricky. I wish the skateboarding community at large was more pro-helmet in general.
Get Teens to Volunteer
If you have teens, you could encourage them to volunteer or get a part-time job. These days it may be harder than usual for teenagers to find part-time work, but there are lots of opportunities to volunteer.
Encourage them to find somewhere they will be working outside and staying active.
This way they are not only getting exercise outdoors, but they will learn time management and financial responsibility. It's important for teens to have hands-on experience to learn these life skills as well as start building their resume for future job and college applications. Our friends at Mom Trends shared some great tips for summer activities for teens that will help build their college resumes.
Of course, health safety is top of mind right now… so be sure that your teen's volunteer work isn't putting any at-risk family members in danger.
Do a Project Together
Whether it is planting a garden, repurposing old furniture, or painting a room, DIY projects are a great way to get your kids up and moving.
It is also fun for kids to be able to help out. Kids always want to get their hands dirty and this is the best way to do it. It will give them a nice rewarding feeling when it is all finished, which is great because they will want to start doing more projects to feel that way again.
DIY projects can be about more than home improvement and decor. You could make a glow in the dark bowling set for night after night of active play outside or indoors.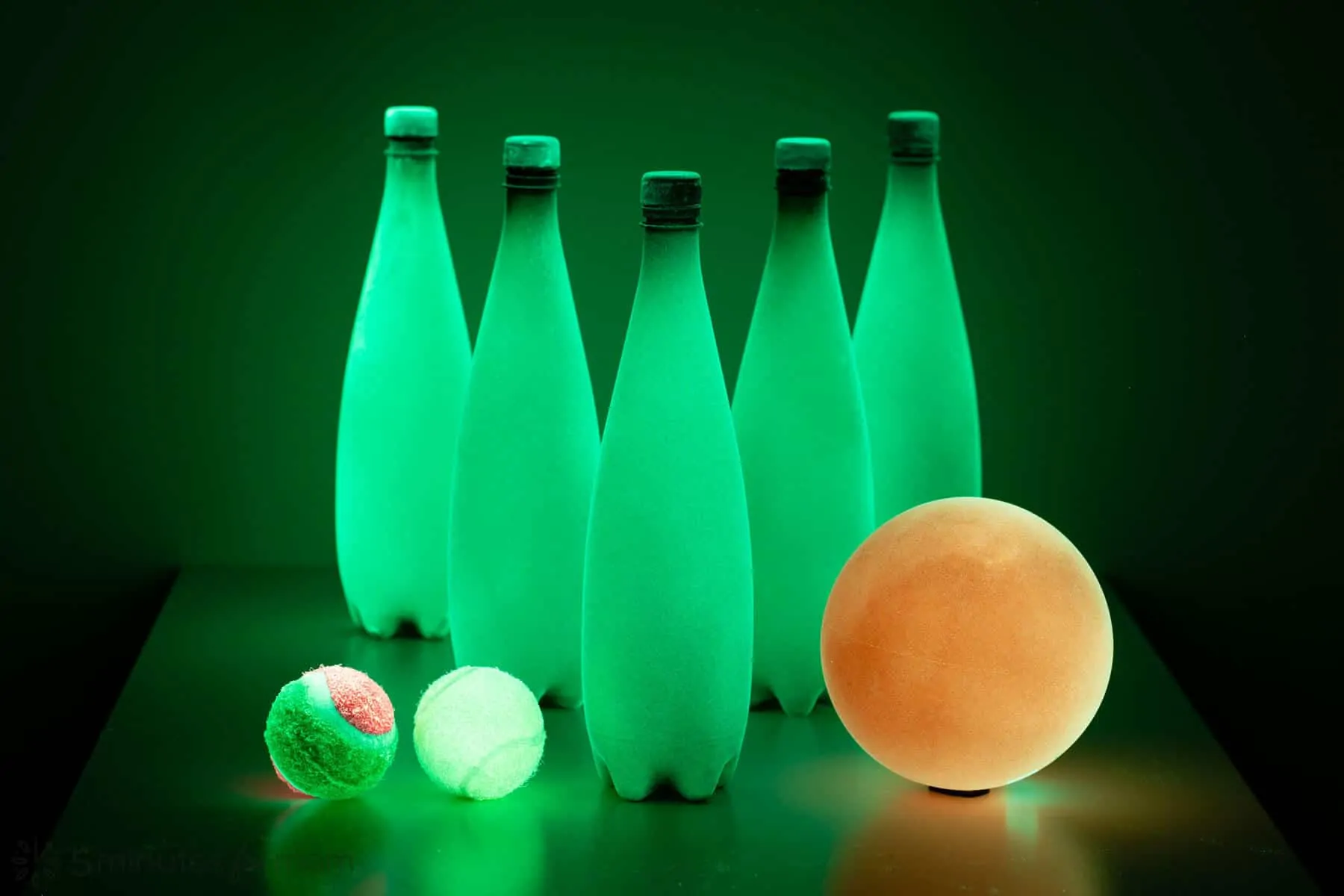 Take The Learning Outside
If you're trying to keep some extra learning going this summer, have your kids take a workbook outside and lay on a yoga mat or blanket in the shade.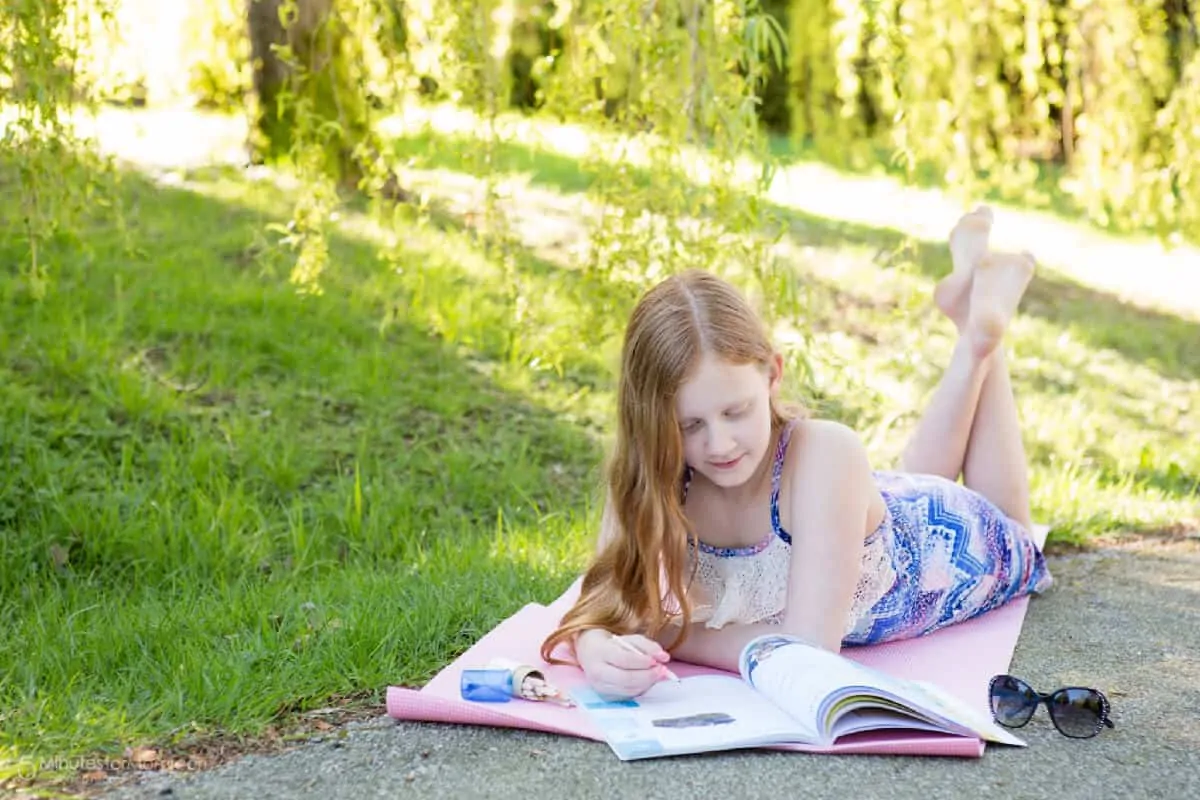 You can give younger kids some fun puzzles and activities like these summer word search for kids printables.
And I love this idea from Teach Mama to get kids painting with water. They can practise spelling on the sidewalk using water and a paintbrush.
Kids can also spend their daily reading time outside.
Summer learning should be more relaxing anyway, right?
Go Hiking on Lower Traffic Routes
This summer is a great time to explore your local hiking routes that aren't the typical tourist hot-spots.
Hiking is a wonderful way to spend time together while you all get exercise and make memories to last a lifetime. Explore trails close to your home where you can head out for short hikes and avoid crowds.
Our friend Christine from Boston Mamas shared some helpful tips for hiking with kids.
Even if you don't go on a full hike, taking regular walks together is a wonderful way to bond… especially with your teenagers.
Garden Together
Young kids love gardening!
Take advantage of the early ages when your kids will jump at the chance to dig out weeds. We've found that teenagers aren't usually as enthusiastic to get into the dirt and dig.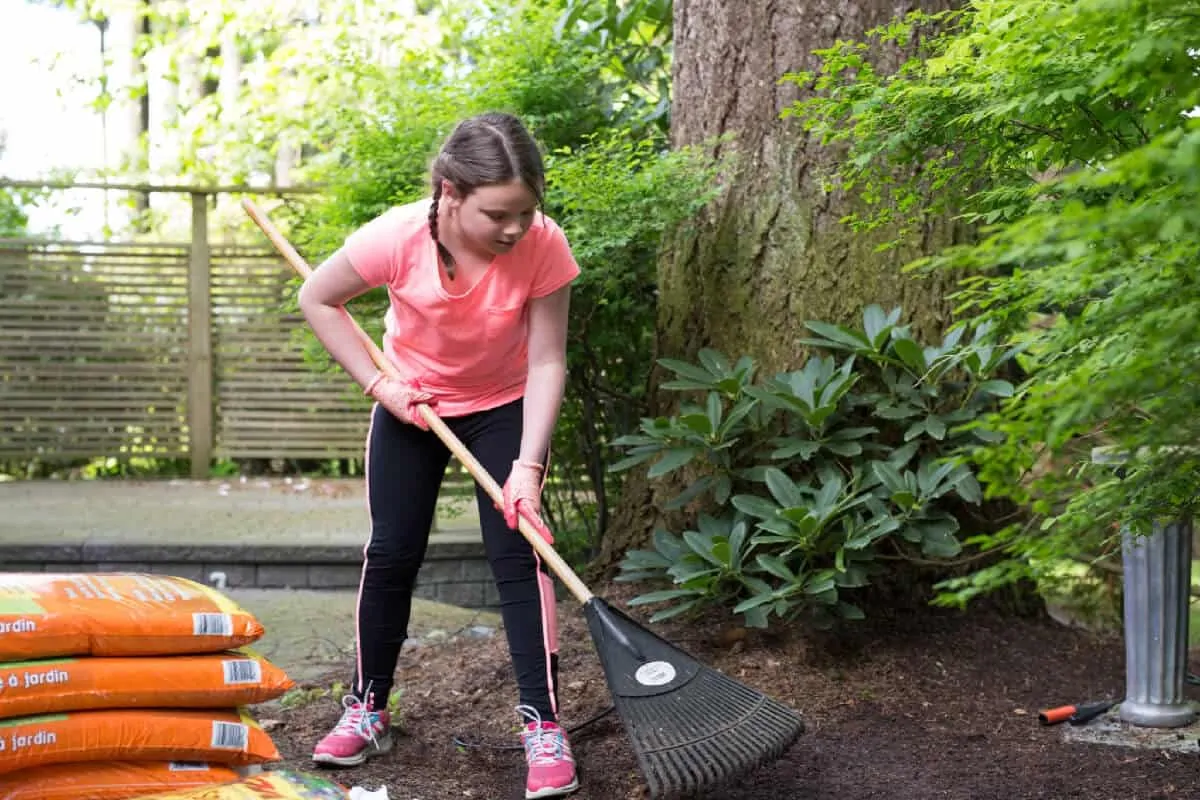 When our girls were young, they loved to plant seeds and watch their gardens grow!
Trust us… time goes fast, so use this summer to get your kids gardening and plant a few flowers or even grow a whole bunch of veggies.
We hope these ideas help you and your kids have a fabulously active summer.
For even more inspiration, check out our post 7 Ways to Refresh Yourself and Your Kids This Summer.
Hopefully your kids will barely have time to sit down they will be so busy having fun. It is such an important thing for their health — not only physical but mental too — to keep them active.
Have you used similar ideas to keep your kids active? Do you know of any other ways that aren't on this list? We'd love to hear from you. Please share in the comments.
Share With Your Friends
We'd love, love, love a tweet or a pin… Thanks so much! 🙂
[Tweet "How to Keep Your Kids Active This Summer"]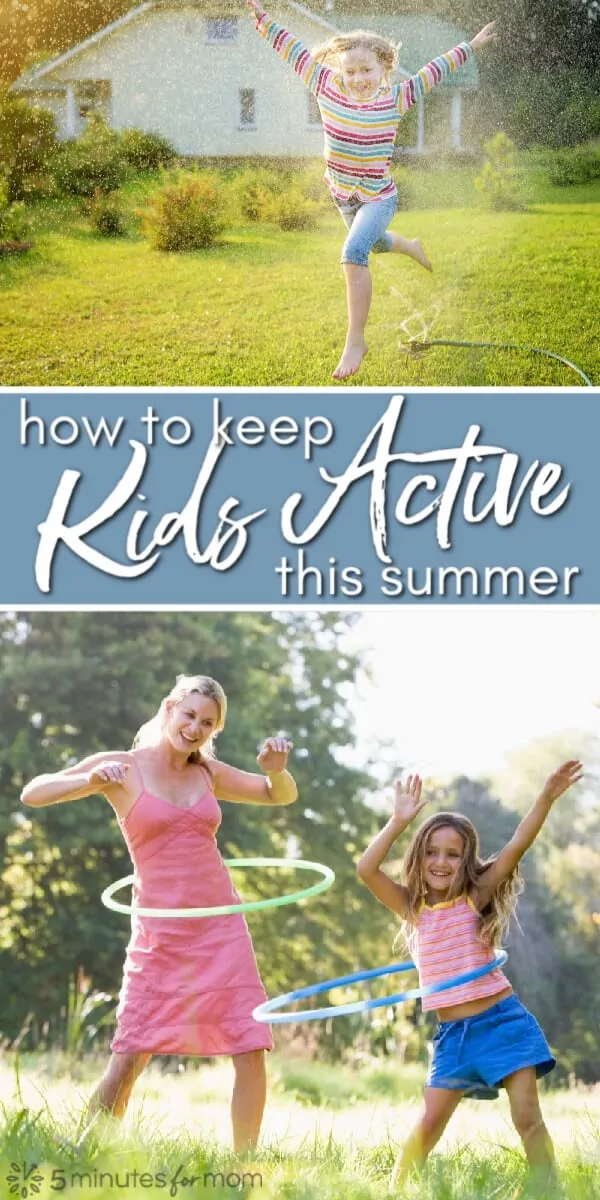 Written by Susan Carraretto, co-founder of 5 Minutes for Mom
Talk with me: @5minutesformom and Facebook.com/5minutesformom
Pin with me at pinterest.com/5minutesformom