This post may contain affiliate links. Read my disclosure policy here.
All kids look forward to school ending and summer starting. But the reality often turns to complaints of boredom. These days it's easy for kids to get stuck inside, watching tv, playing video games, and logging hours of daily screen time.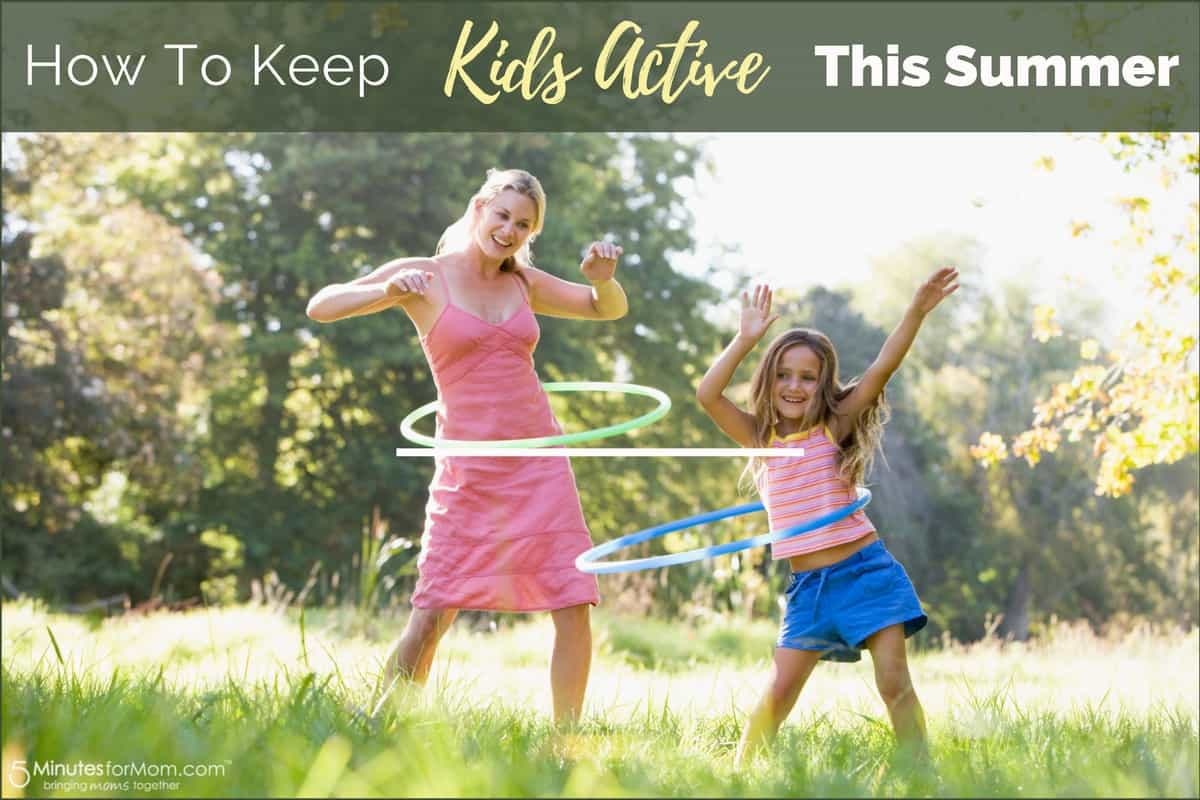 As parents, we want our kids to be outside playing, staying active, and enjoying their free time in the nice weather. But it can be hard to make that happen.
So we're here with some ideas for how to keep your kids active this summer.
Local Activities
Many of us don't realize how much is actually going on through our local community centres and parks. You can get your kids involved in local sports teams or local recreational activities that your community park is throwing throughout the summer.
Almost every community park will have free and paid activities during the summer. Look online or even call up your city hall to find out when. These activities will give your children a variety of things to do from swimming to games and they'll meet more friends in the neighborhood.

When it comes to local sports teams, find out who is the team's captain and see when they are going to start playing games. Get your child set up with the team and it gives you something to do too, going to all their games! It's a win, win situation.
Sprinkler Party
Summer weather can be too hot to handle in some places and it can drain the energy right from your kids.
A great idea to battle the heat and keep your kids active is to throw a sprinkler party.
Have all their friends come over and set up a whole miniature water park in the backyard. It will keep them going for hours (no doubt) and they won't be so hot because of the water.
Pick up some hula hoops and frisbees and get exercise while you play together.
While you're outside, have fun and get creative playing with spray chalk.
For Teens
If you have teens, you could encourage them to get a part-time job at the local rec center or somewhere where they will be working outside or at least active for the most part.
This way they are not only being active but they will learn time management and financial responsibility. It's important for teens to have hands-on experience to learn these life skills as well as start building their resume for future job and college applications.
Do a Project Together
Whether it is planting a garden, repurposing old furniture, or painting a room, DIY projects are a great way to get your kids up and moving.
It is also fun for kids to be able to help out. Kids always want to get their hands dirty and this is the best way to do it. It will give them a nice rewarding feeling when it is all finished, which is great because they will want to start doing more projects to feel that way again.
Try not get overwhelmed as the days start feeling long and your kids start complaining that they're bored. Use a few of these ideas to keep your kids active throughout the summer.
For even more inspiration, check out our post 7 Ways to Refresh Yourself and Your Kids This Summer.
Hopefully your kids will barely have time to sit down they will be so busy having fun. It is such an important thing for their health — not only physical but mental too — to keep them active.
Have you used similar ideas to keep your kids active? Do you know of any other ways that aren't on this list? We'd love to hear from you. Please share in the comments.
Share With Your Friends
We'd love, love, love a tweet or a pin… Thanks so much! 🙂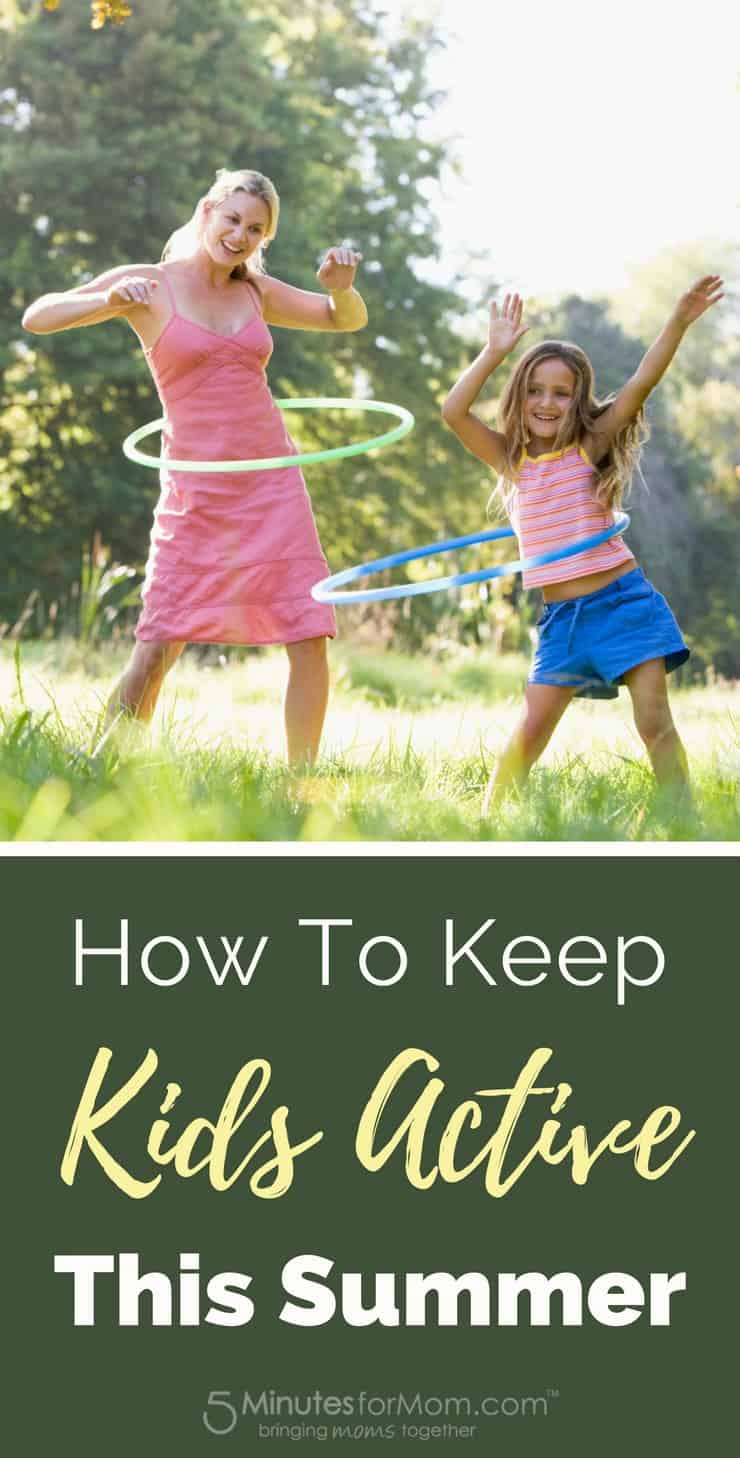 Written by Susan Carraretto, co-founder of 5 Minutes for Mom
Talk with me: @5minutesformom and Facebook.com/5minutesformom
Pin with me at pinterest.com/5minutesformom