This post may contain affiliate links. Read my disclosure policy here.
Hey 5 Minutes for Mom readers, this is Patti from sincerelyjean.com and today I am bringing you an easy way to paint stripes on your wall. When decorating our nursery for our son I knew I wanted to paint stripes somewhere. I ended up deciding to make it an accent wall.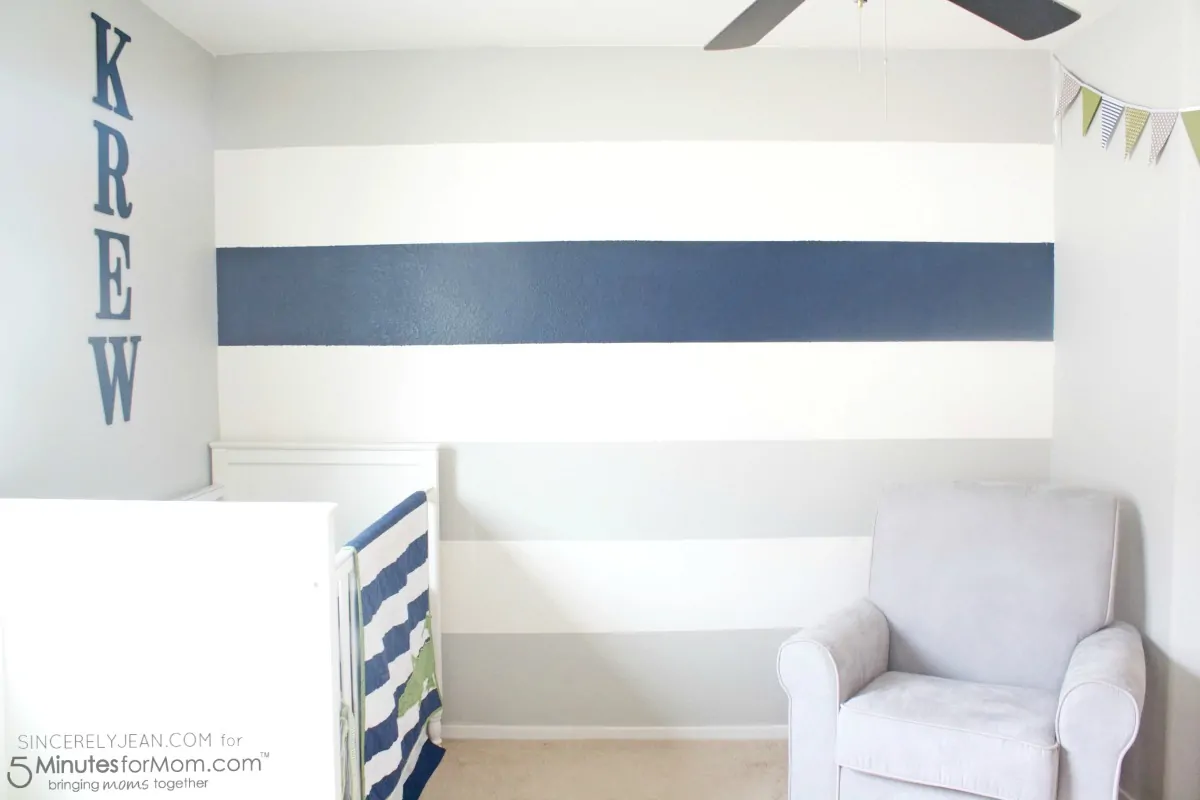 Our main color was grey with pops of navy blue and a touch of green. I decided that I wanted the main color of the stripes to be the same as the room. Then I wanted one blue accent stripe for a pop of color.
So, I first started by measuring the whole wall. How many stripes you want on the wall will determine how thick the stripes are. I knew I wanted chunkier stripes and an odd number so I went with 7 stripes. My wall was 93 inches and I divided it by 7 which came out to 13.2 inches. To make it easier I decided to measure out 13 inches from the top and leave the last stripe on the bottom a little thicker but you can't even tell.

With my wall level laser I used my painters tape and went along the line. This is the tricky part but when taping make sure you take into consideration the width of the tape. So, the first stripe I placed my tape so the top was at exactly 13 inches since the rest of the tape would be on the white stripe. Then, I placed the second piece of tape 13 inches after making sure the bottom of my tape was at the 26 inch mark so the rest would be on the white as well. Keep doing that all the way down making sure the tape is in the right placement.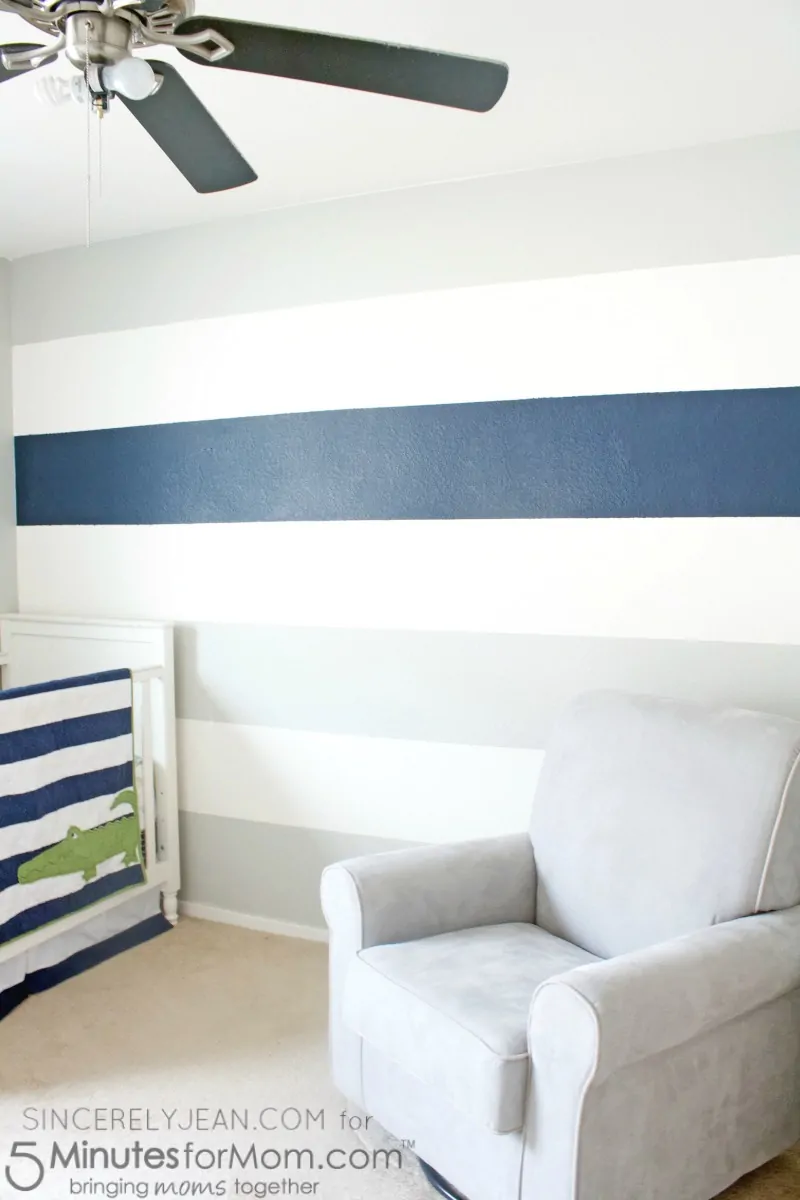 Go ahead and start painting your wall. It helps if you label your stripes before hand so that you don't accidentally paint the wrong color. Then, before the paint dries completely take the tape off.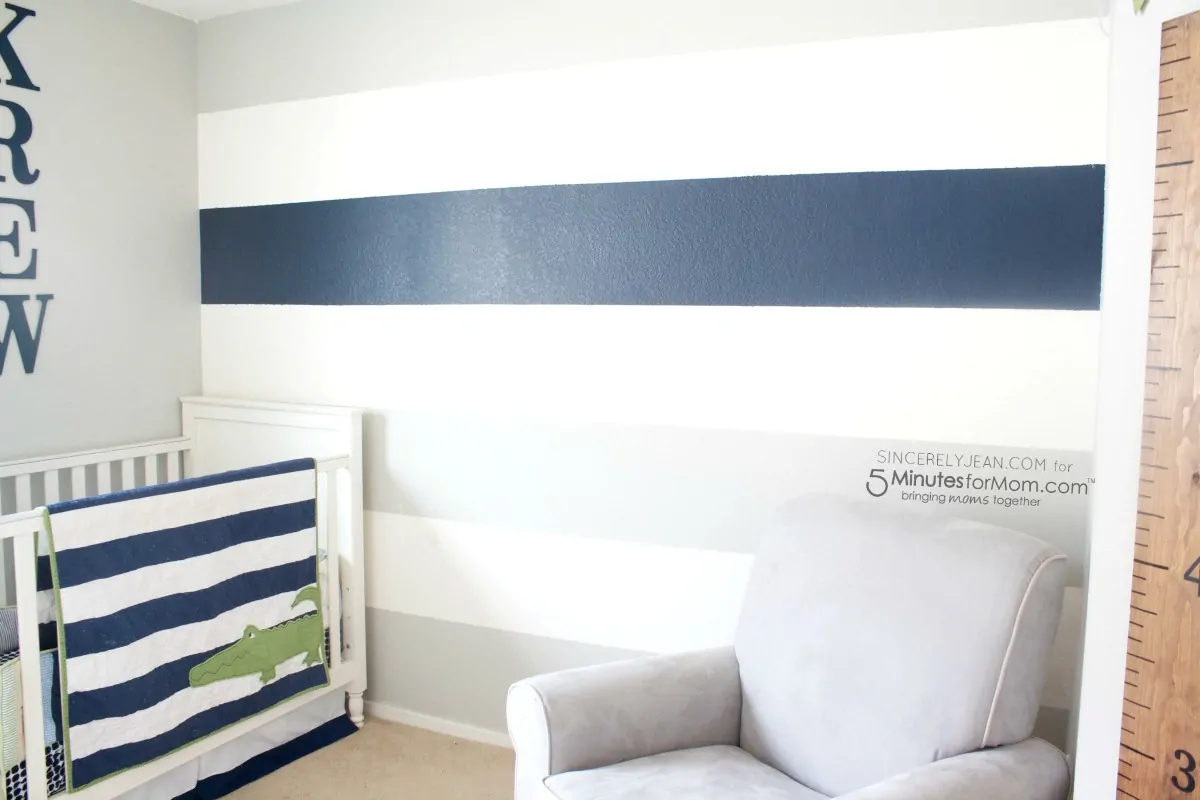 That is it, your done! It was super easy and affordable to do. I love the fun accent wall it gives the nursery, I think it gives it the perfect touch. Good luck and I hope you enjoy!
Sincerely,
patti jean
ps. Don't miss my other DIY Decor post DIY Fabric Painted Bedroom Bench Makeover.
Pin It For Later

Written by Patti from sincerelyjean.com.
This post contains one of Patti's Amazon affiliate links.
More Wall Decor Ideas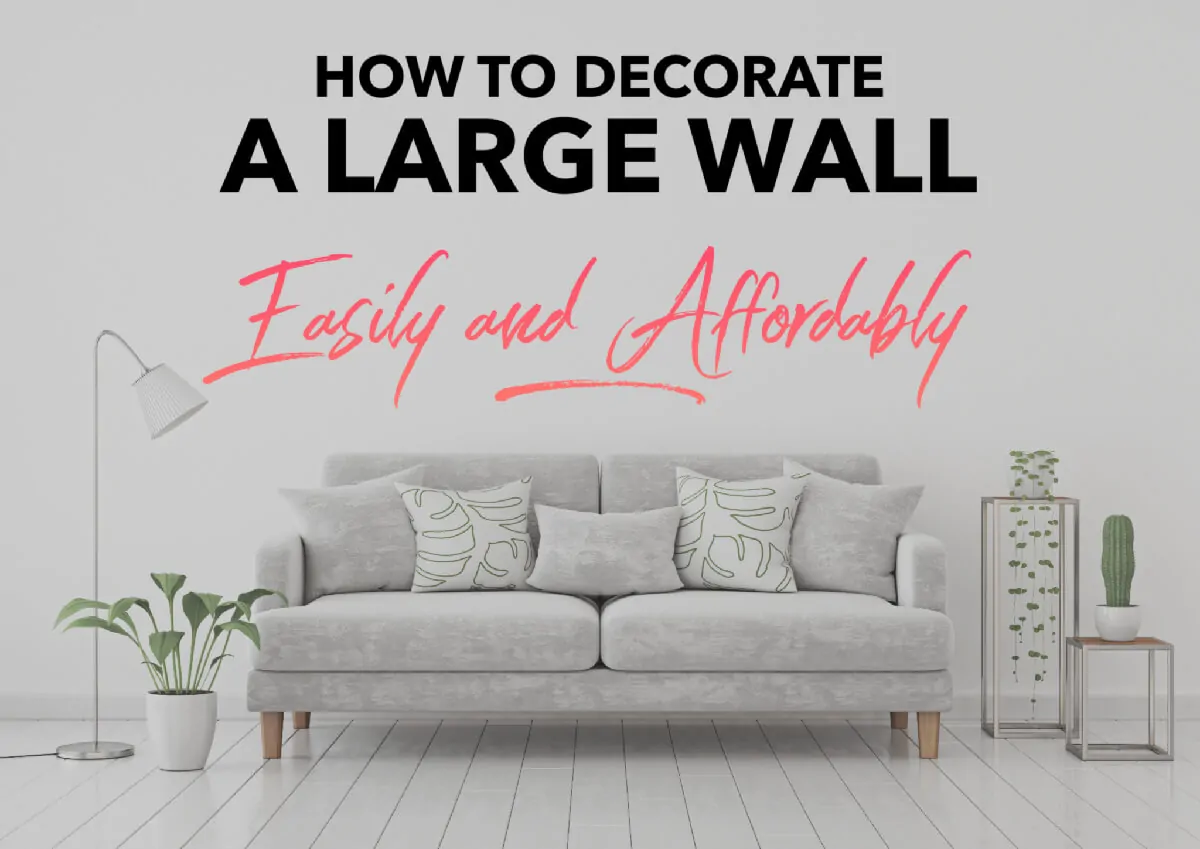 DIY Paper Flowers – The Easiest DIY Wall Decor