This post may contain affiliate links. Read my disclosure policy here.
Rachel here with a hands-on craft that is perfect for younger kids. Spring is just around the corner, but as you try to get through the last bit of winter, this melted snowman craft is a fun way to pass the time.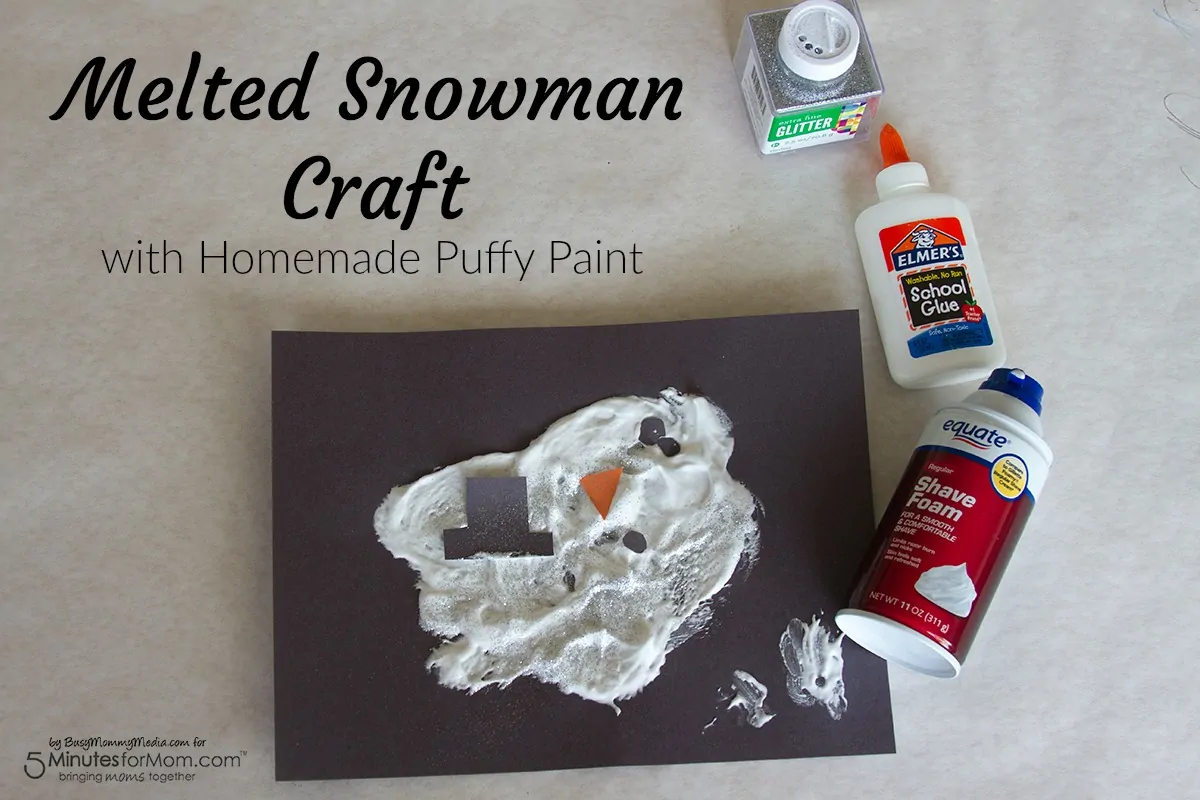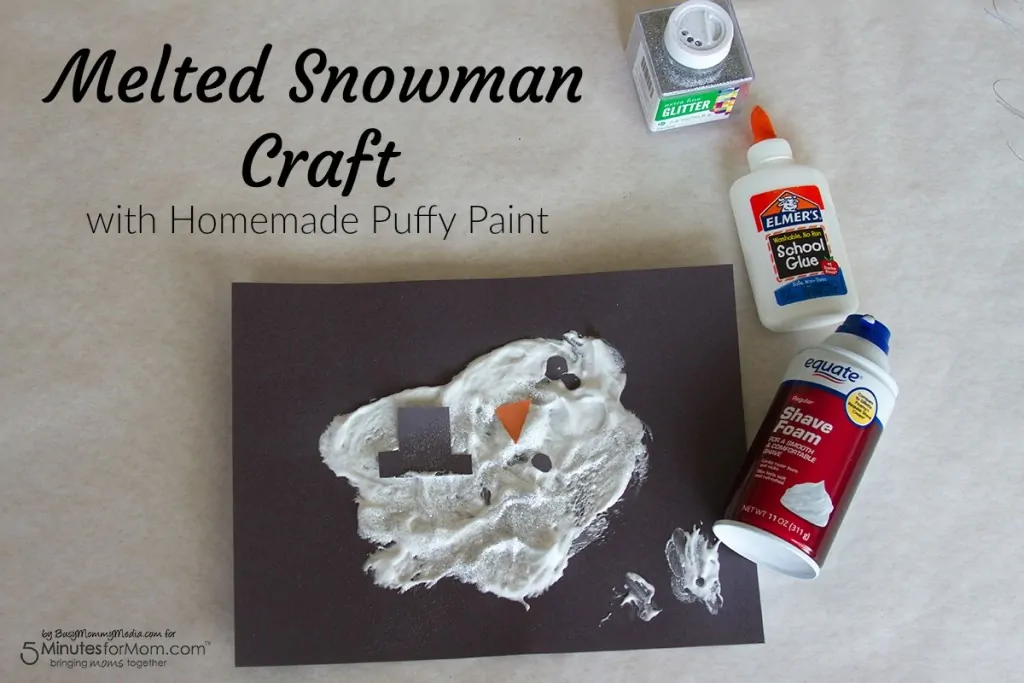 I love doing open-ended crafts with my kids. My 3 year old daughter is always asking to do a project with me and this melted snowman craft is one of her favorite things to do in the winter.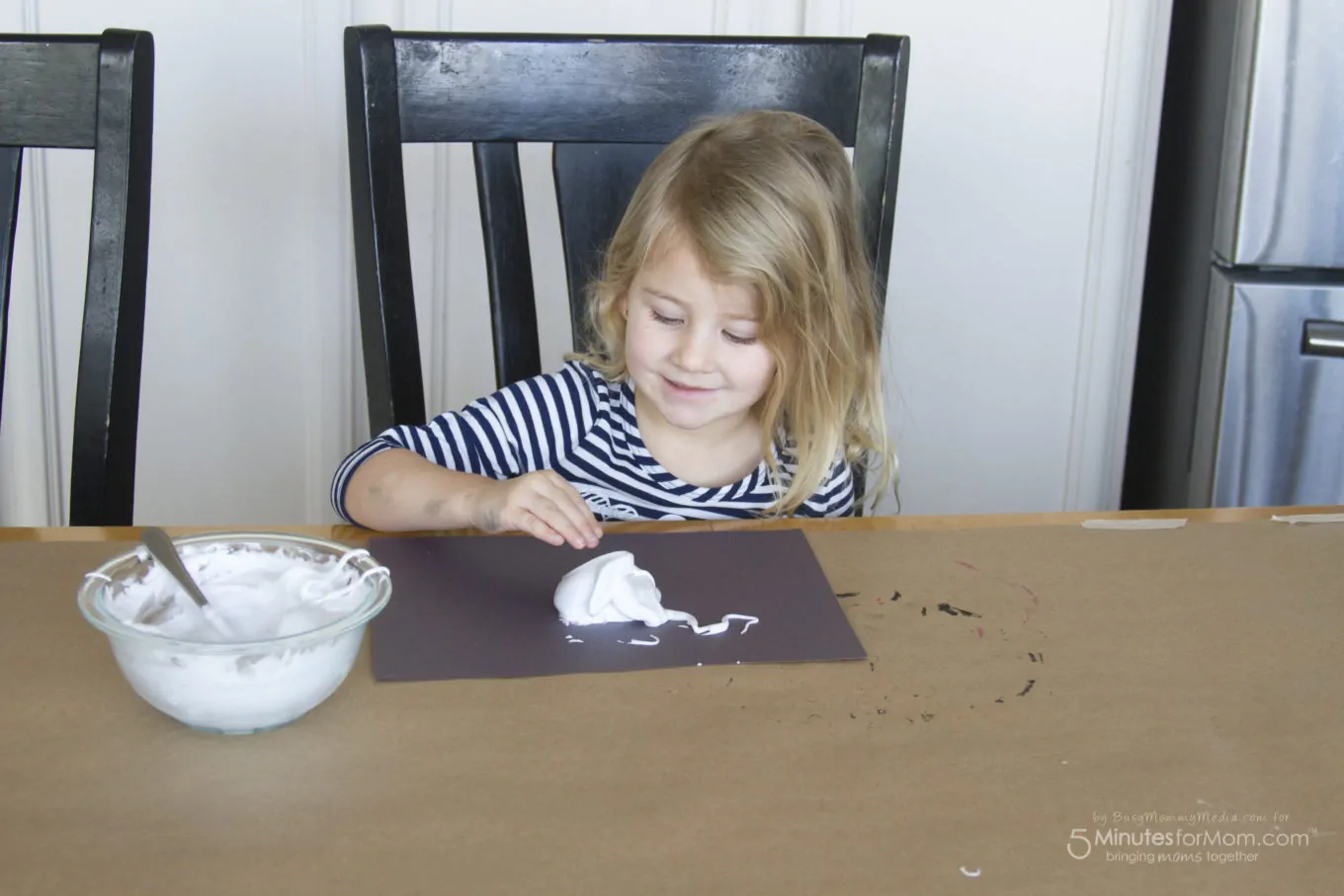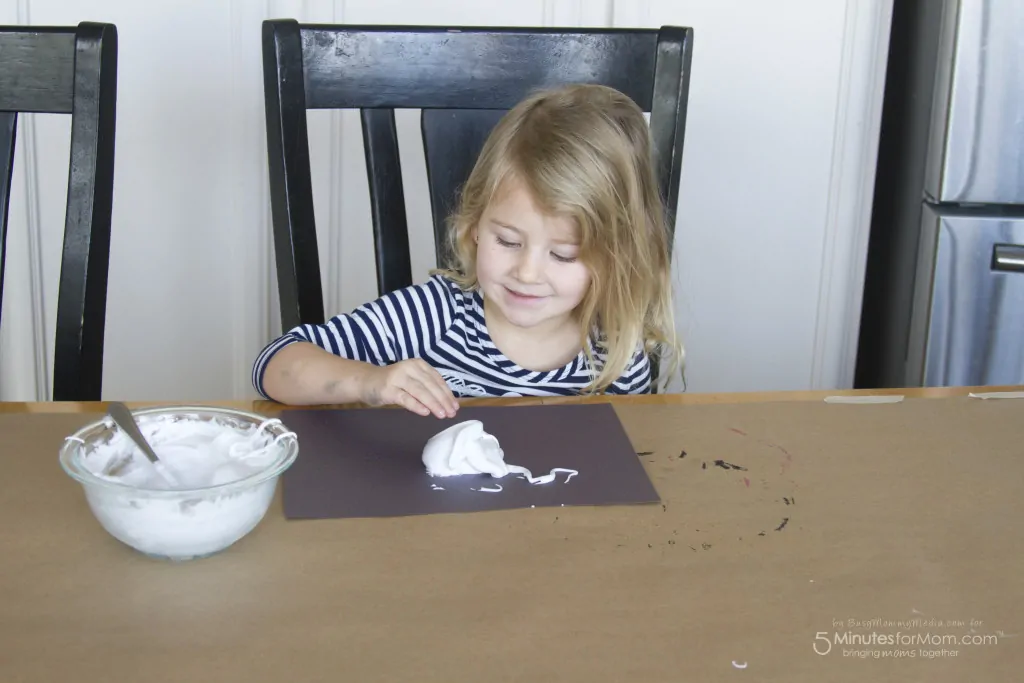 This craft uses homemade puffy paint that is so much fun to play with and looks awesome when it dries.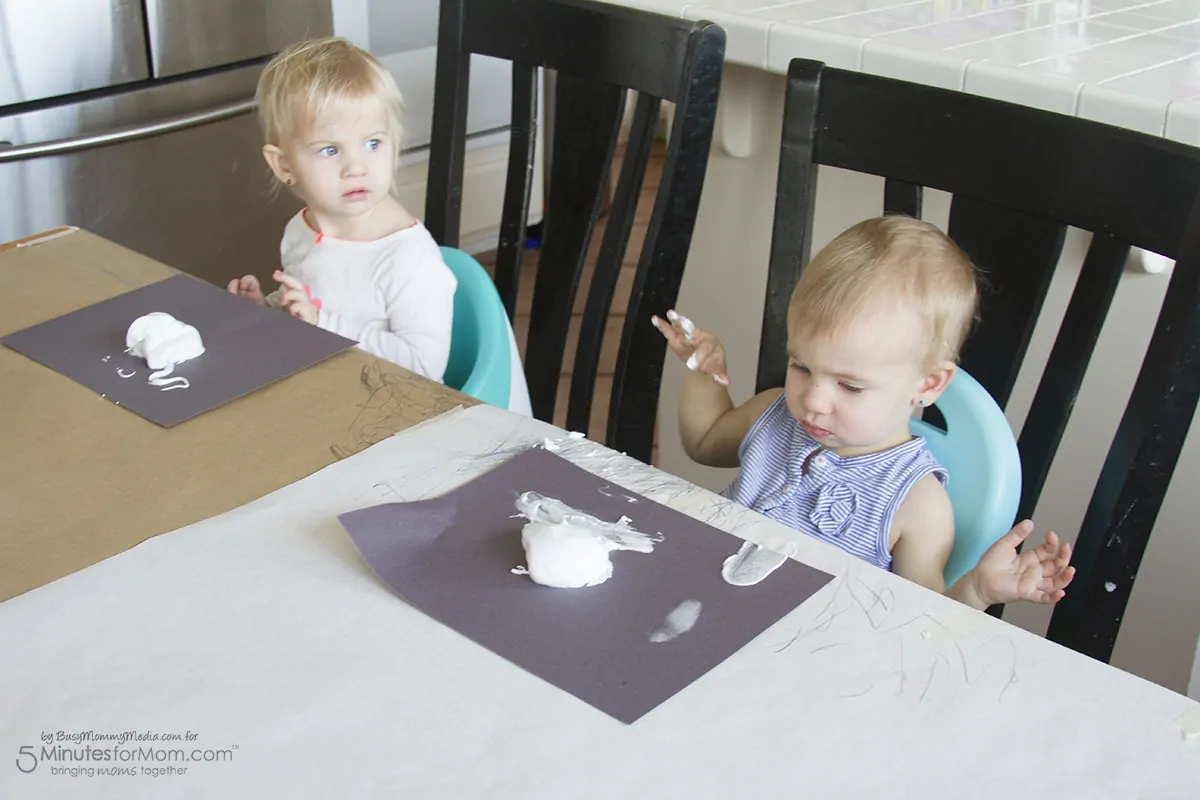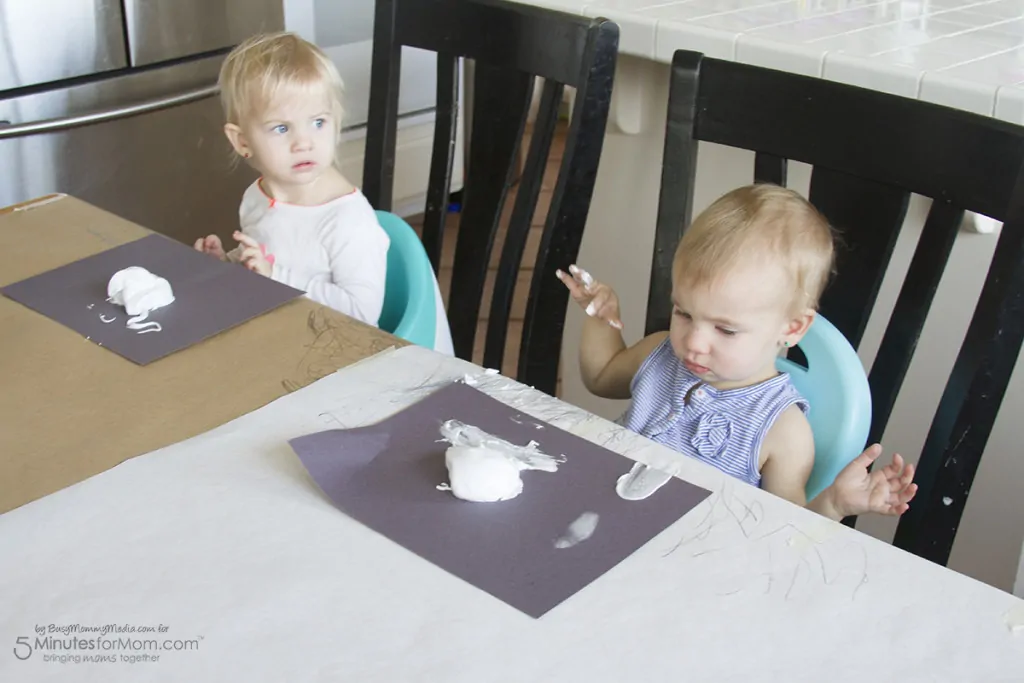 We tried to let my toddler twins in on the action. They were a bit confused and then they tried to eat the puffy paint so if you are doing this with toddlers I'd probably suggest using whipped cream as your base.
Supplies Needed
Shaving cream
White glue
Glitter
Construction paper, cut into snowman parts (hat, arms, nose, eyes, etc.)
Instructions
Combine 2 parts shaving cream with one part white glue and mix gently to create your homemade puffy paint. You can mix in some glitter now or wait until the end and sprinkle it on top.
Let your child finger paint with the puffy paint. This can look like anything. You are making a "melted" snowman so pretty much anything goes here.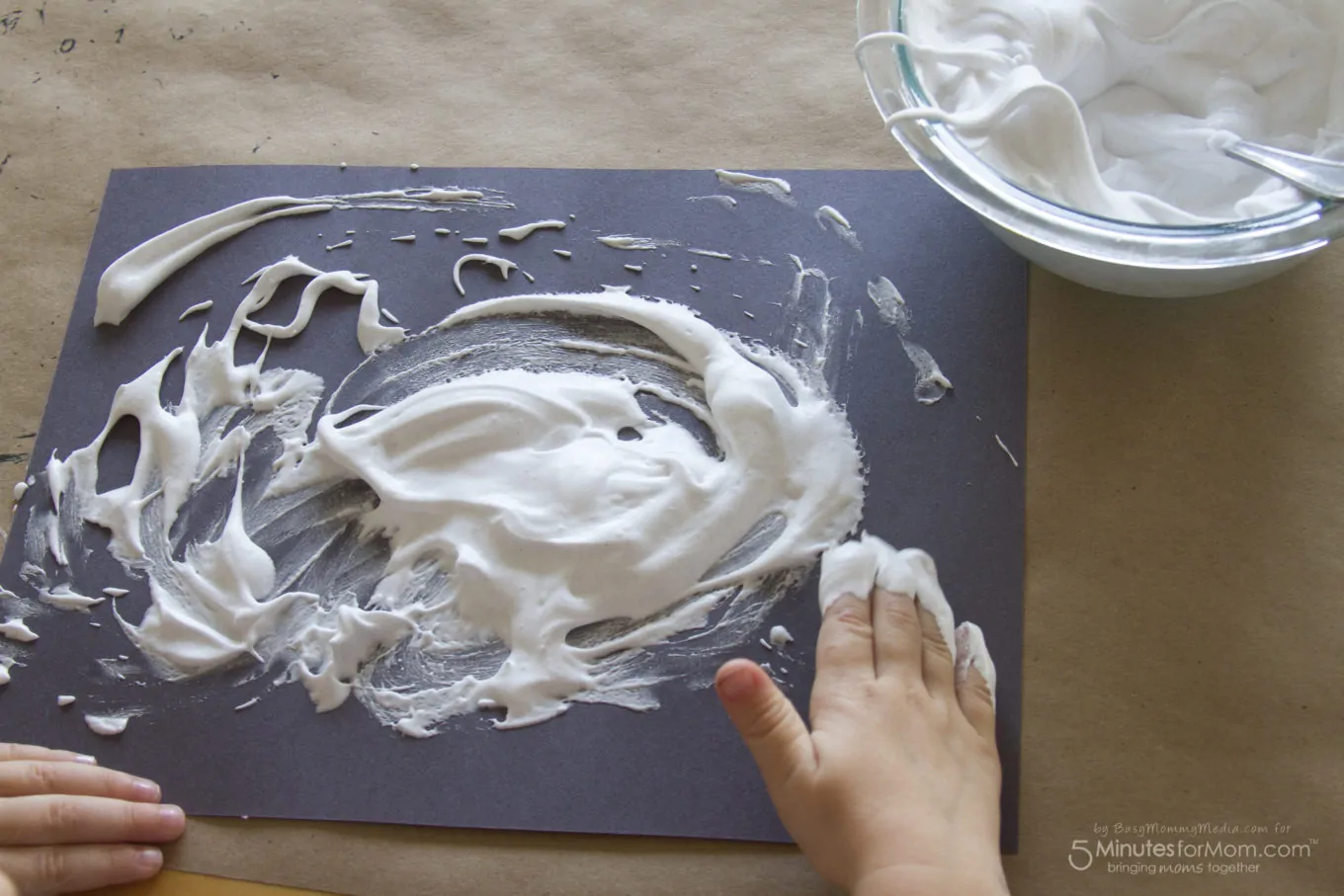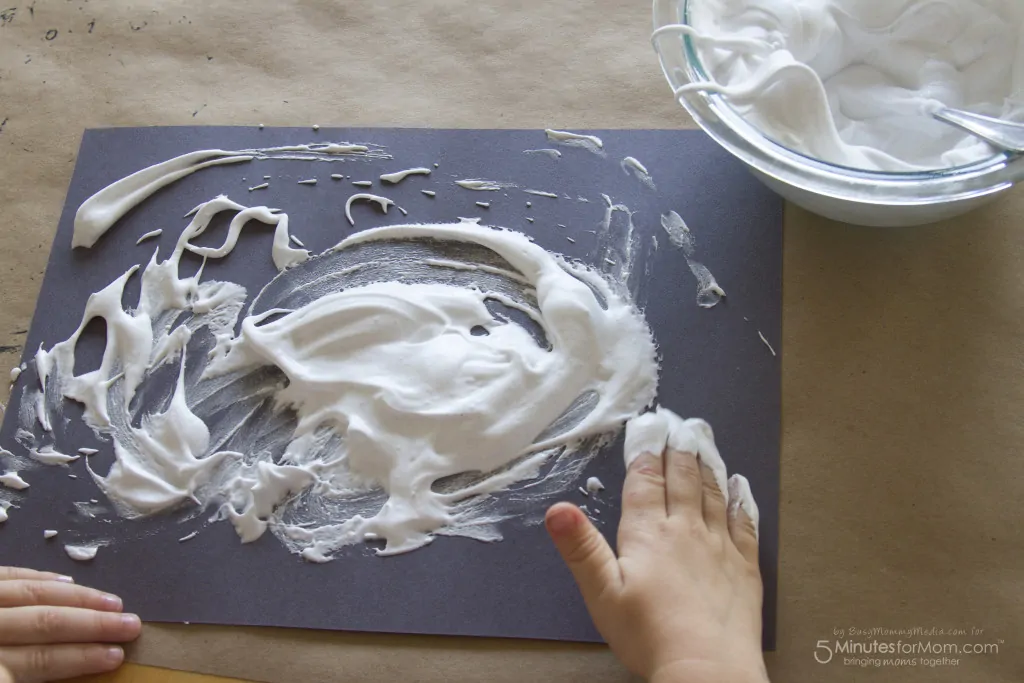 When you are happy with your blog, add snowman parts. They can go anywhere. Have your child just push them gently into the puffy paint. As the paint dries, these will stick to the paint.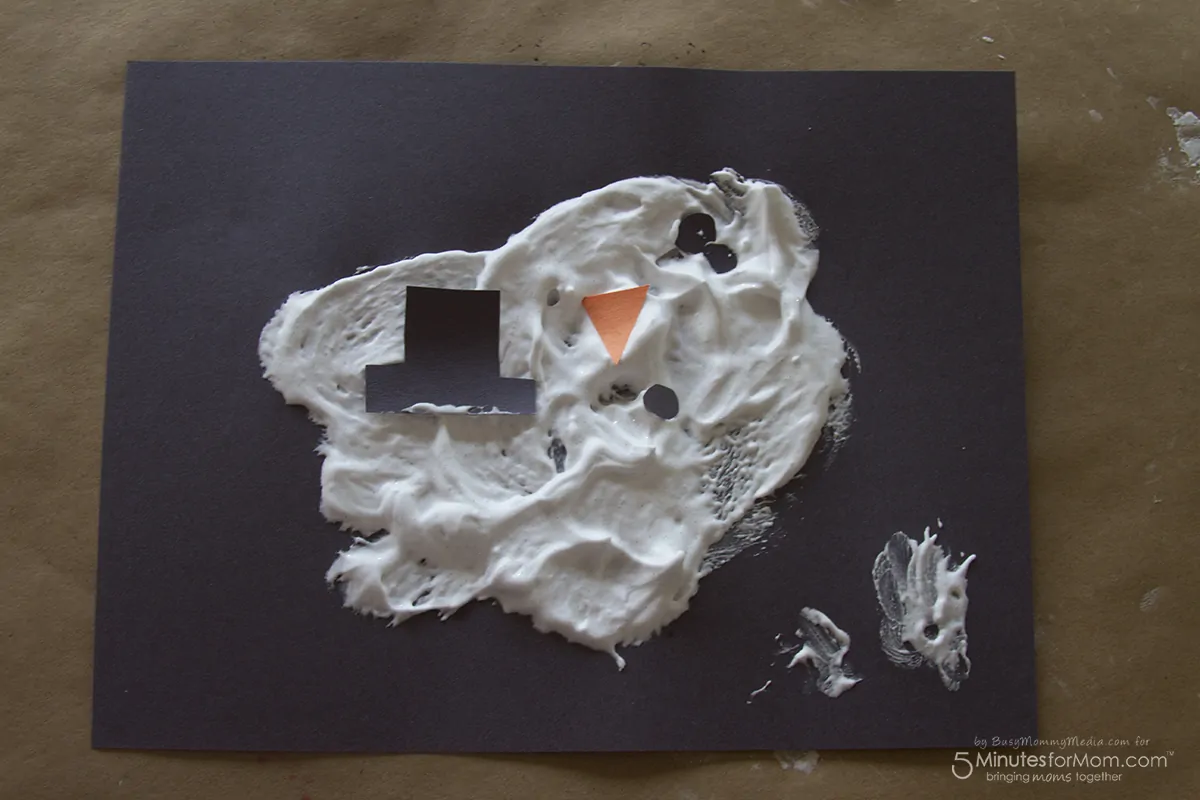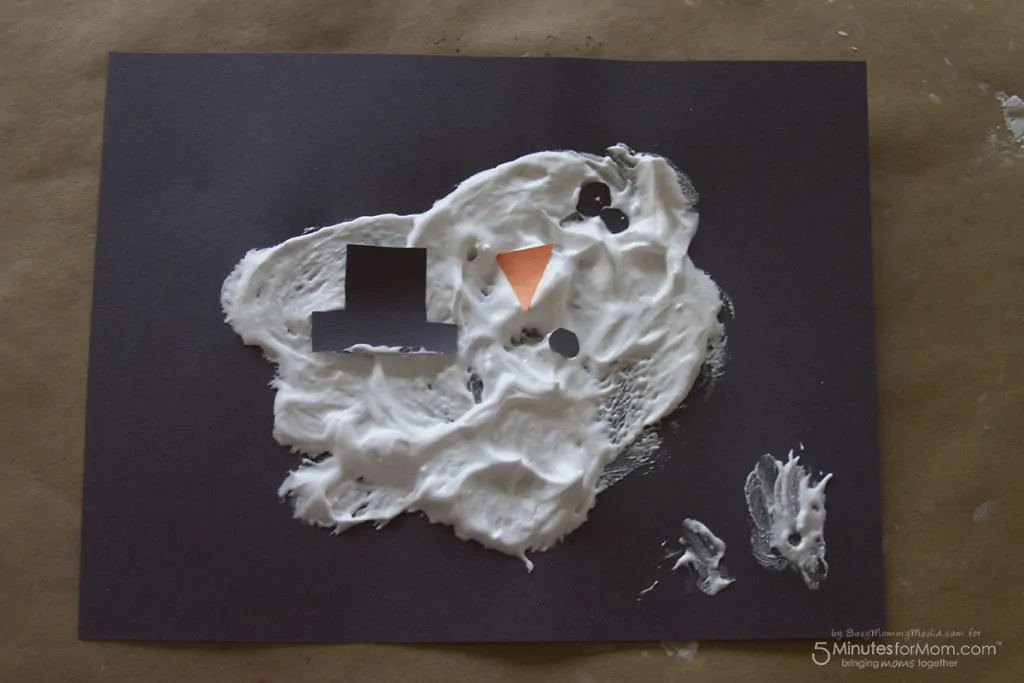 This paint has the coolest texture when it dries. My kids always get a kick out of looking at their funny  little snowmen when they are done and they always have so much with the process.
Pin it for Later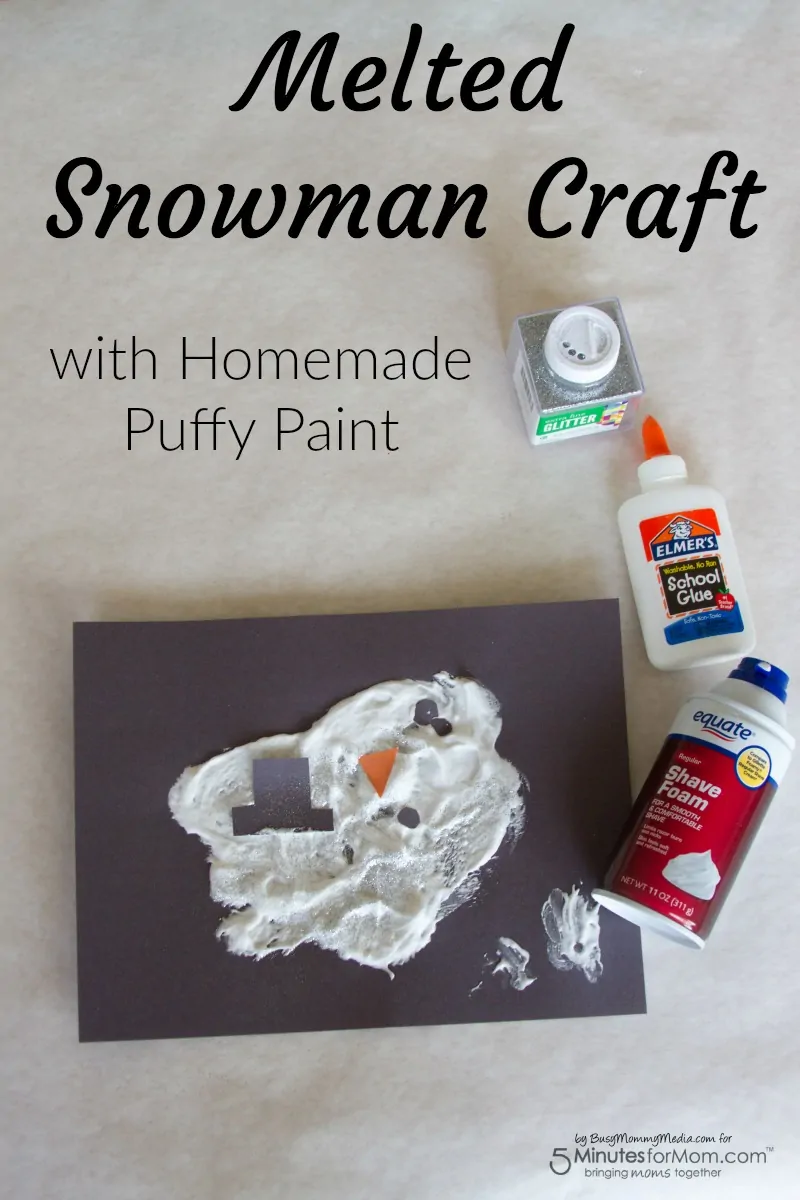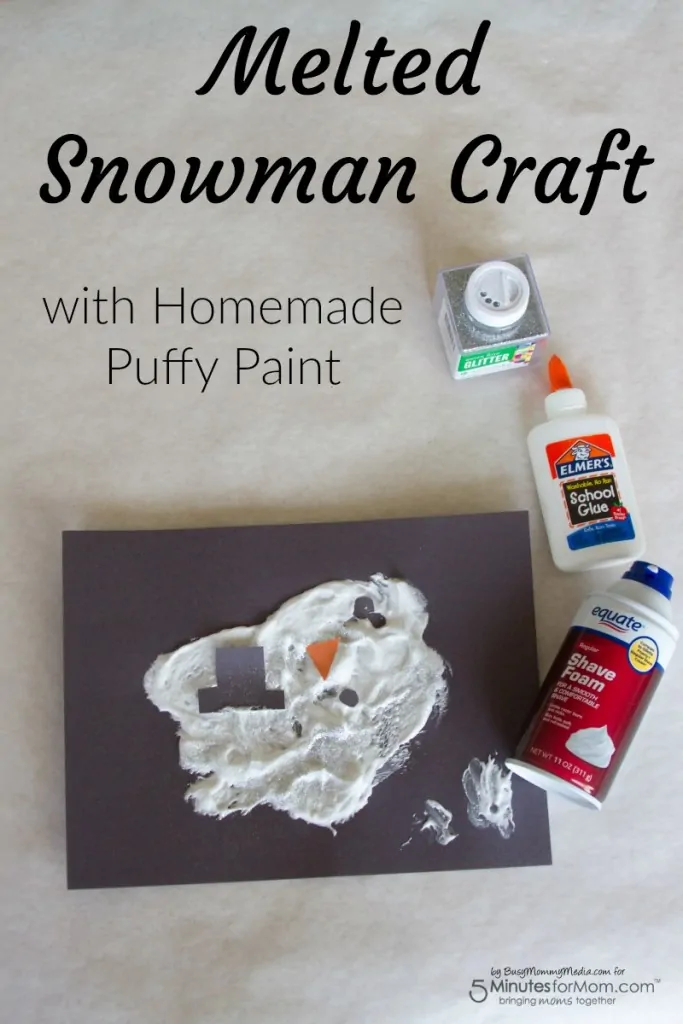 Written by Rachel Lister, blogger at Busy Mommy Media.