This post may contain affiliate links. Read my disclosure policy here.
Rachel here with a fun DVD release that your little girls will love! Nickelodeon's popular show, Shimmer and Shine, has released their first standalone DVD filled with over 2 1/2 hours of magical adventures. A big thanks to Nickelodeon for sponsoring this post.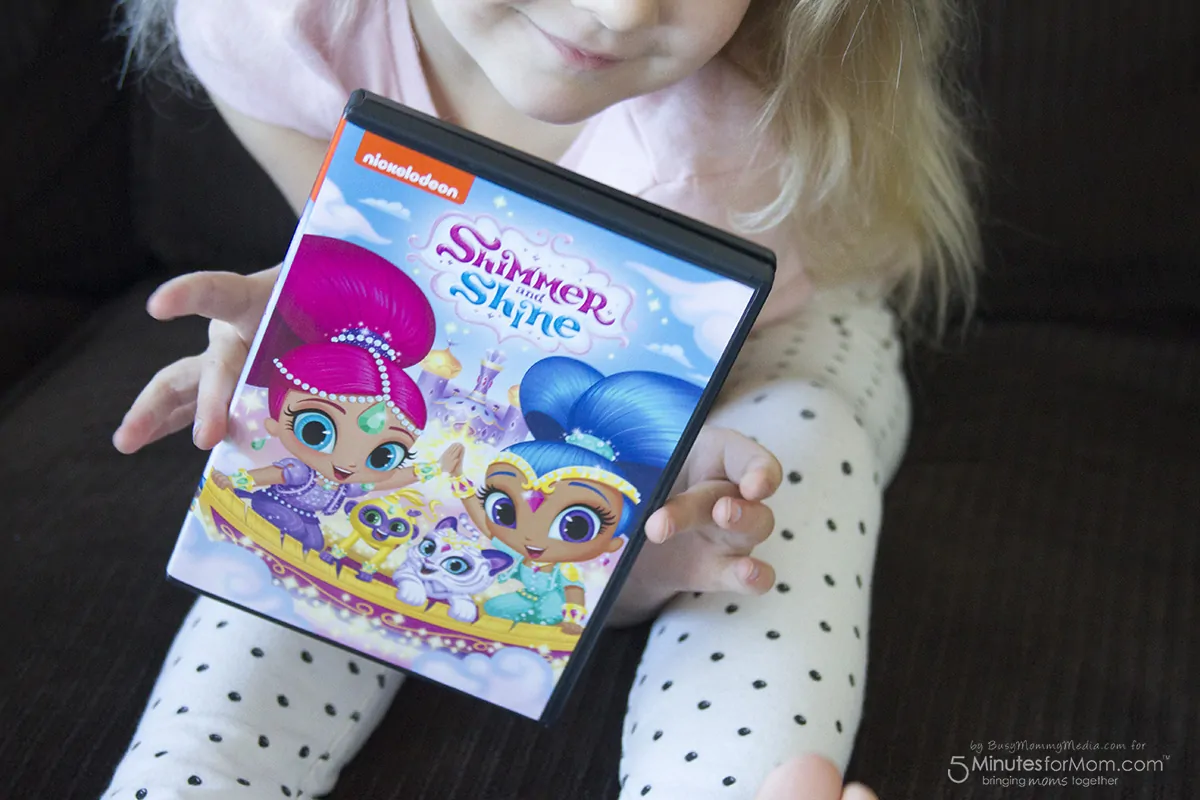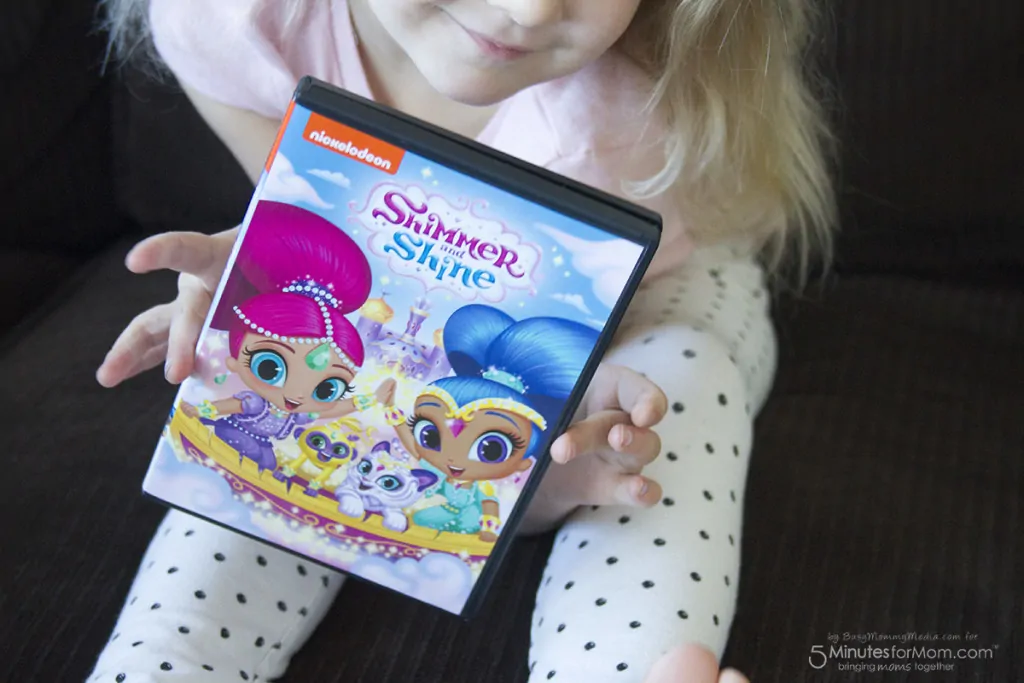 I was used to being a mom of boys, but now that I have 3 little girls (all 3 and under) our house has taken a dramatic shift.
Little girls can be so different from little boys and, while it has been so much fun, it definitely has taken a little getting used to. One of the things that has changed the most is our TV watching habits. We went from nothing but trucks and sports to everything princess and sparkly. That has been fun for me because those are the types of shows I loved as a kid and now I can share them with my daughters.
One of the shows my girls have been loving lately is Nickelodeon's Shimmer and Shine. Shimmer and Shine is filled with cute adventures and encourages problem solving skills, which I love as a mom.

My girls especially love it because it shares the story of twin sisters, who happen to be genies-in-training, and a little girl named Leah.
Anything with twin girls automatically wins bonus points in my house but since my older daughter happens to be named Leah it has been so much fun for my three girls to watch together.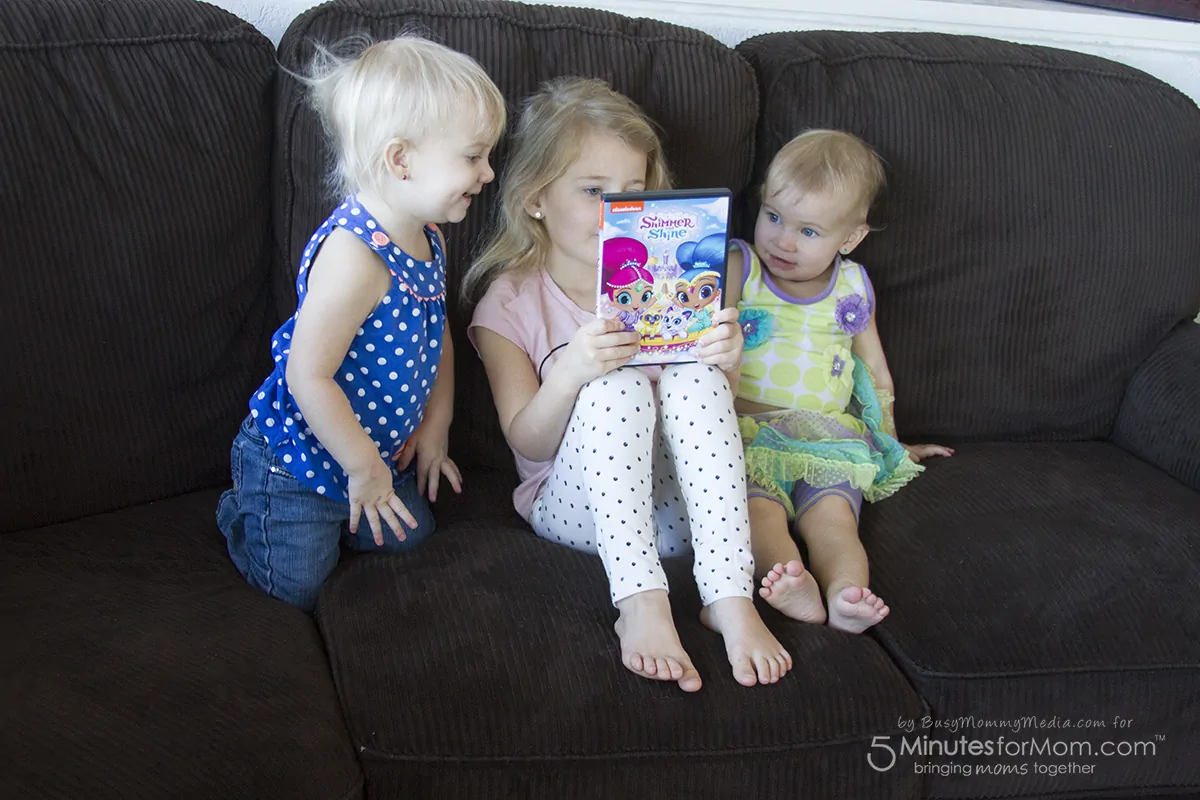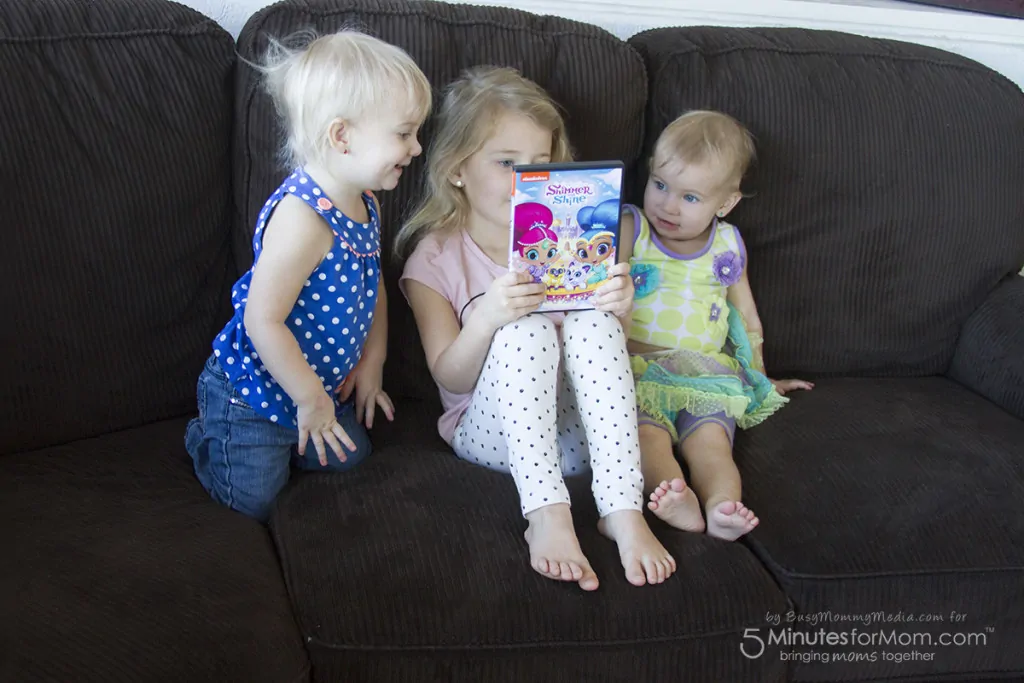 Yes, the show is about twin sisters with another little girl named Leah… Just like my twin girls and their big sister Leah. It's like it was made for them!
If you haven't seen the show before, Shimmer and Shine is filled with catchy music and fun adventures. Twin sisters, Shimmer and Shine, are Leah's secret genies-in-training and she calls on them whenever she has a problem that needs to be solved.
Since they are still learning how to be genies, they often misinterpret what Leah wishes for. The result is lots of crazy situations that need to be solved and my girls think they are hilarious.
Leah's friend Zac doesn't know about her genies so she has to keep them a secret and it's amusing to watch all the ways that she tries to explain away their magical intervention. Ultimately, each problem has to be solved without the use of magic and it's a great lesson to kids that teamwork and hard work is what you need to solve problems.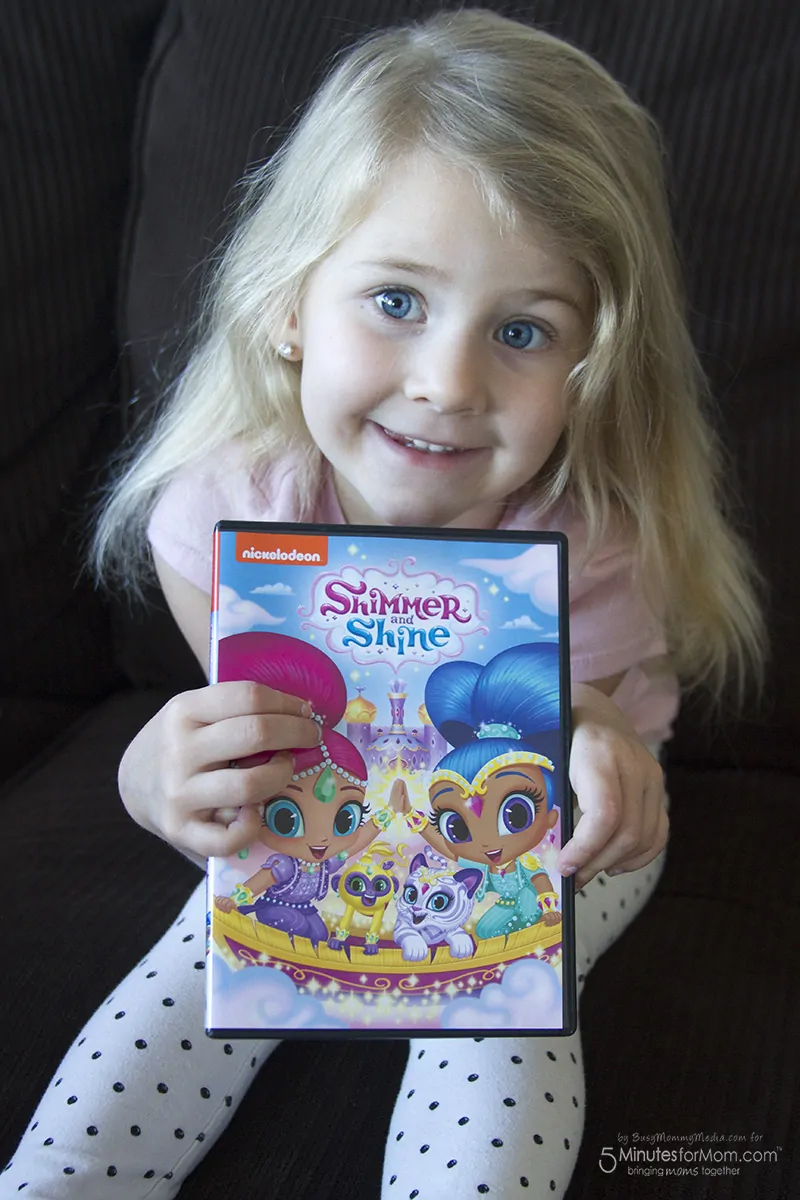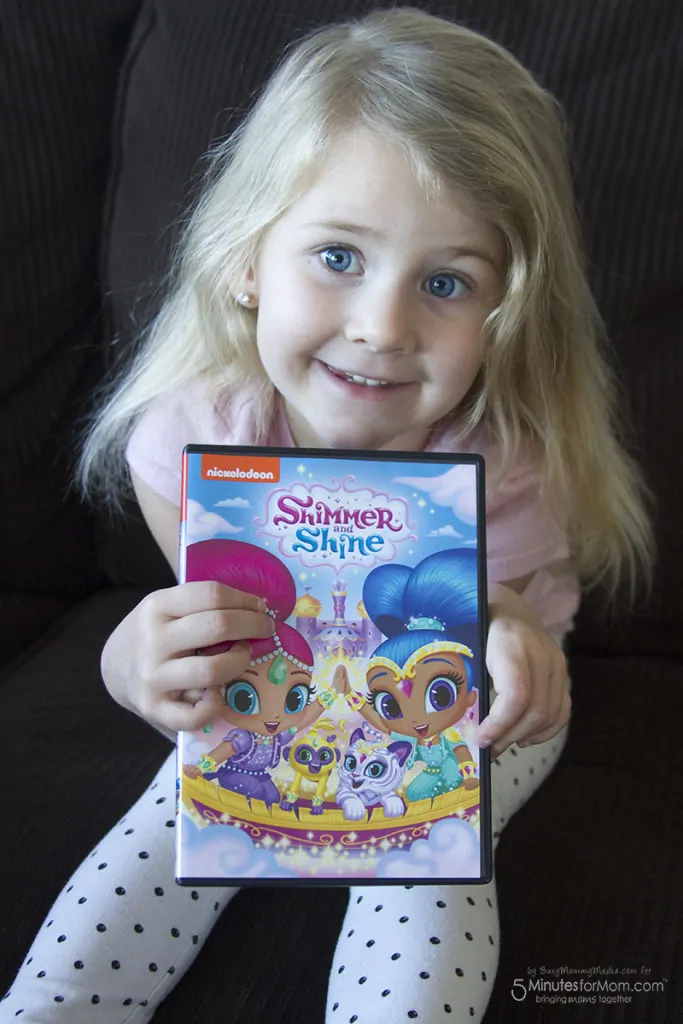 With the new DVD release, you get 7 fun filled episodes and over 2 1/2 hours of viewing time. Each DVD comes with a set of four hair ties as a fun bonus so it makes a great gift.
Shimmer and Shine airs on Nickelodeon, weekdays at 11:30am ET/PT.
Follow Nickelodeon on Twitter to stay up to date on new releases.
Pin it for Later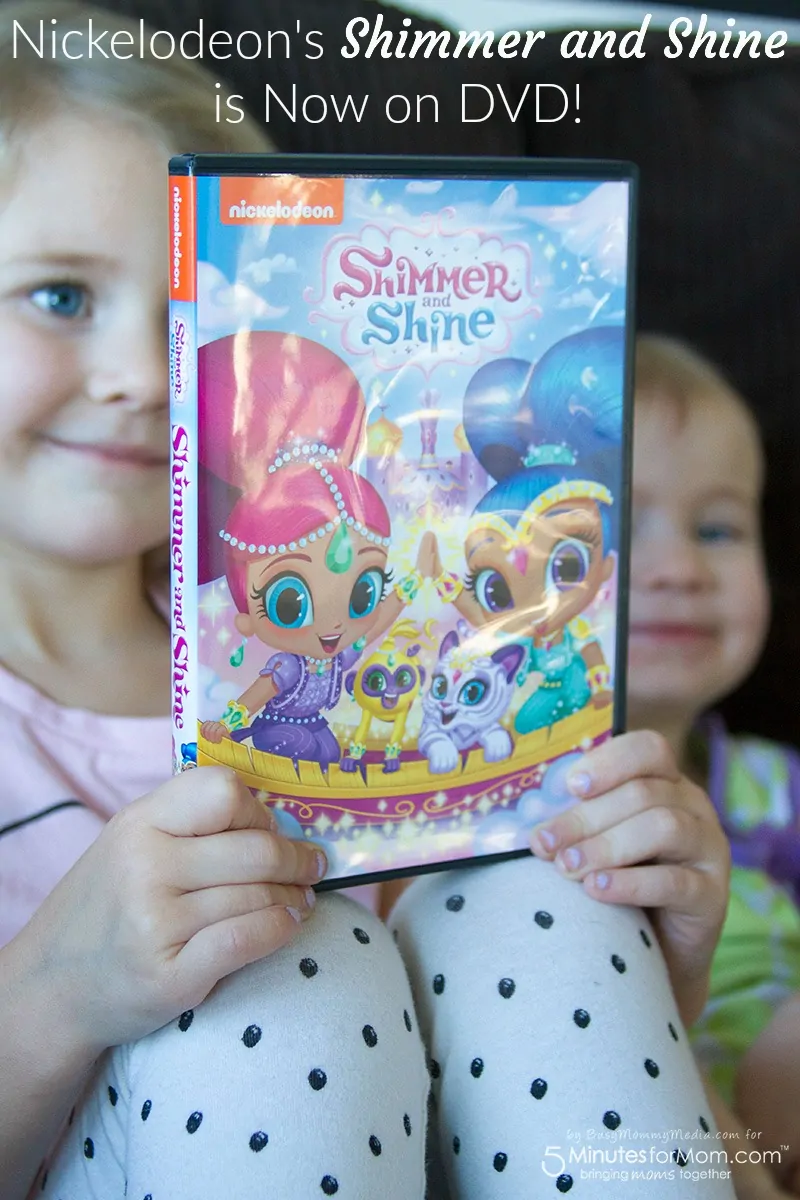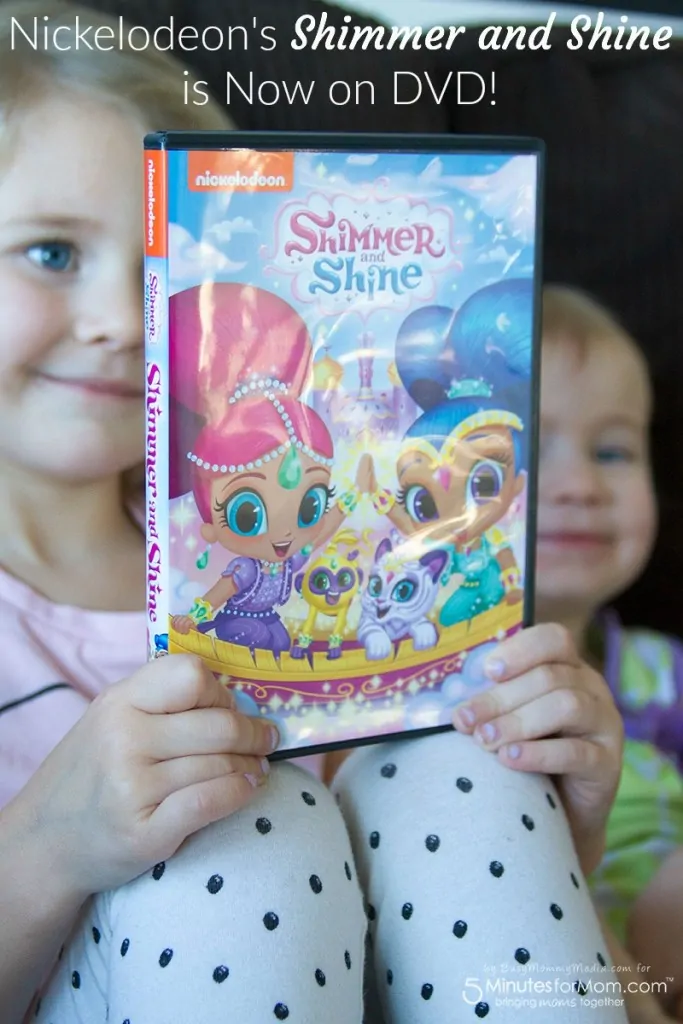 Disclosure: This post is sponsored and Rachel received sample items for review.
Written by 5 Minutes for Mom contributor Rachel Lister, blogger at Busy Mommy Media.