This post may contain affiliate links. Read my disclosure policy here.
Tonya here, school may be back in session, but the sun is still shining and with the help of Lunchbox, we want to still add some POP to your summer with the #PopsicleFunSweeps. Thank you Lunchbox for sponsoring this post, all opinions are 100% my own.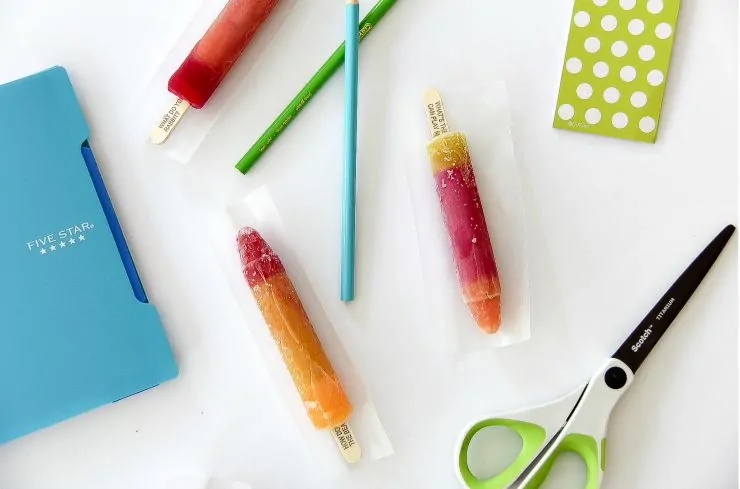 Popsicle is the original popsicle brand and is a classic treat that's been the center of fun for years, I know they've been one of my favorites for as long as I can remember, and my kids have grown up with them too. Have you seen how many varieties and flavors there are now?
We want you to shake things up and have some fun with Popsicle from Kroger.
Share a video or photo of your family having fun with Popsicle and you will be entered into the #PopsicleFunSweeps for a chance to win gift cards to Kroger and Kroger owned stores (such as Ralphs, which is where I shop), and an end of summer family picnic gift pack.
How can you get the photo OR video to us to enter the #PopsicleFunSweeps?
Record a video and upload it to YouTube, Facebook, Instagram, or Vine, OR
Take a photograph and post to Facebook, Twitter, Instagram, or your favorite public photo sharing site
Tag your photos or video with #PopsicleFunSweeps
Post a link to your photo or video in the comments below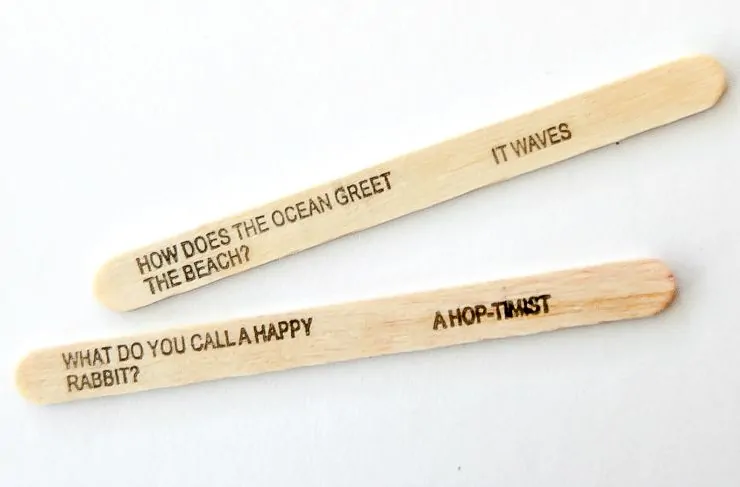 Here are a few ideas to get you started:
record your kids reading the jokes from the Popsicle sticks out loud
have craft time with leftover sticks
take a family selfie with your favorite Popsicle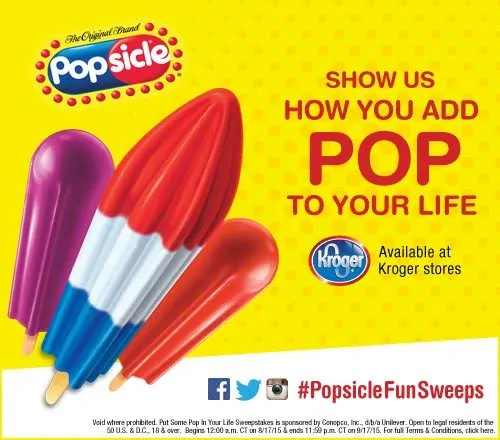 It's Easy! Here's an example entry…
Susan snapped a photo of her girls eating Popsicles and shared it on Instagram with the hashtag #PopsicleFunSweeps
(Hers isn't a real entry of course… but if it were, she would have added the Instagram photo link in a comment below.)
Sweepstakes Details
Entries close: midnight on 9/17/15
Entries must include hashtag #PopsicleFunSweeps
Winner will be announced on 9/18/15
Entries must contain a way for us to contact you if you are the winner, so please leave your best contact email in the email address field when you submit your comment. It will not be shown publicly.
Prizes
$50 gift card to Kroger and Kroger owned stores
AND an end of summer family picnic gift pack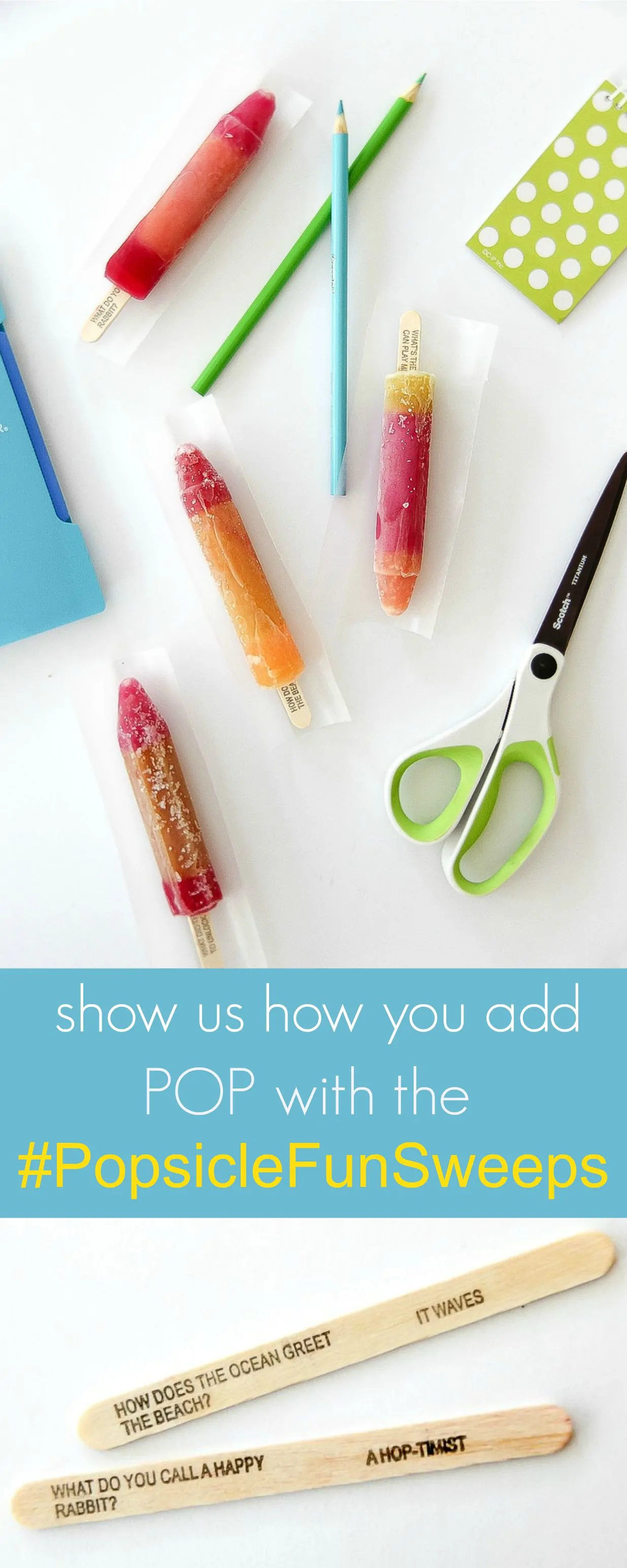 UPDATE: The winner is Gretchen.
Written by Tonya Staab, lifestyle blogger at Create-Celebrate-Explore.
I received compensation from Lunchbox in order to facilitate the #PopsicleFunSweeps. Although this is a sponsored post, all opinions are my own.