This post may contain affiliate links. Read my disclosure policy here.
Our girls have never had such a fun shopping trip in their lives. In fact, I haven't ever had such VIP experience in a store before either. We had a guided shopping tour of the updated Justice store and each of our three girls was given a gift card to pick out a couple of outfits. We want to thank Justice for sponsoring this post and dressing our girls. We hope you love our shopping haul video and photos.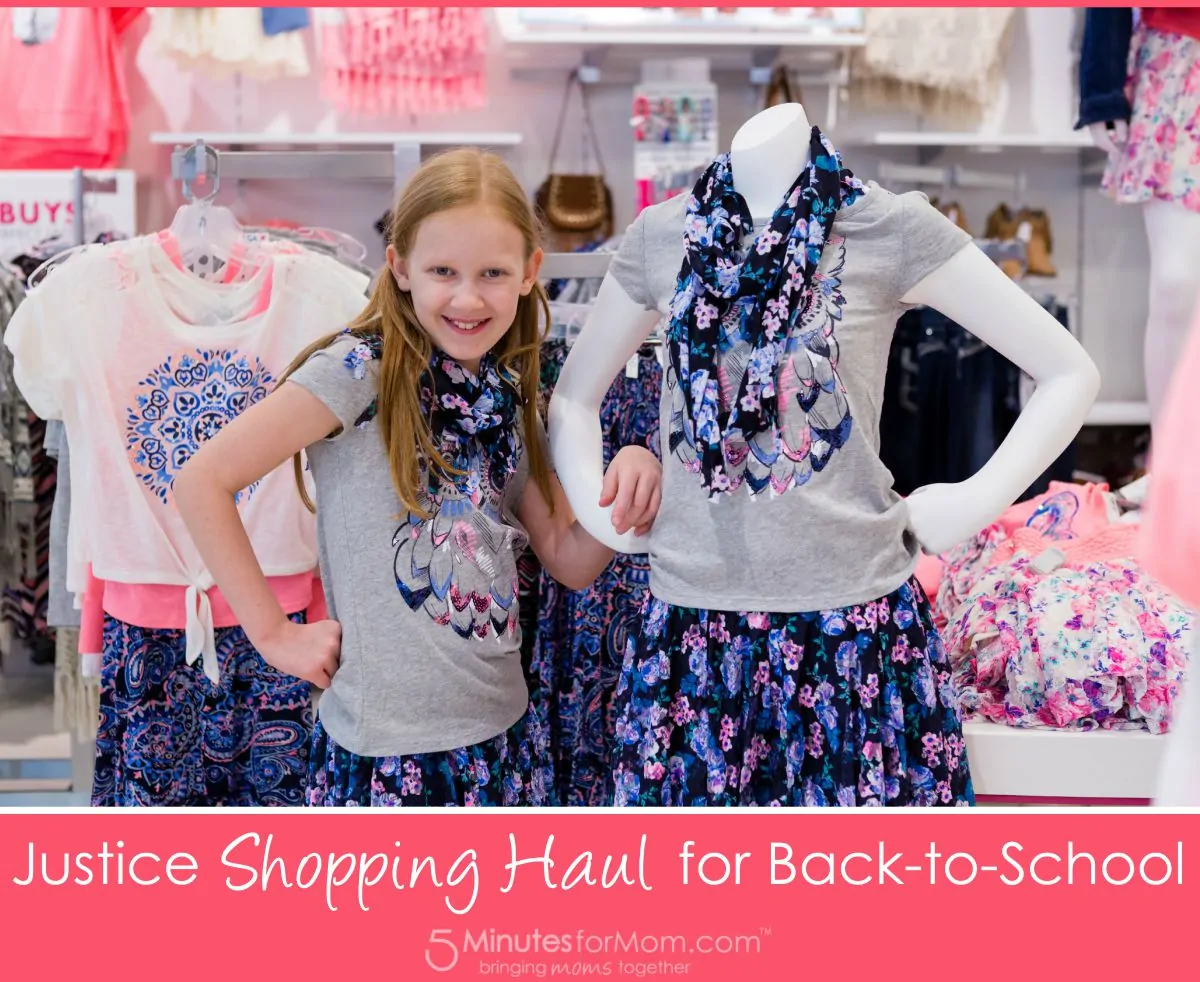 There's something so fabulous about a girls' shopping trip. Bonding over racks of clothes and gabbing in the change rooms as you try on clothes are all part of the joy of being a girl.
And now there's the modern day twist of creating a shopping haul video when you get home.
Now that our girls are reaching the tween years, we can share these fun experiences with them.

Meet Sophia, Julia and Olivia
Our three girls range in personalities as much as they range in size.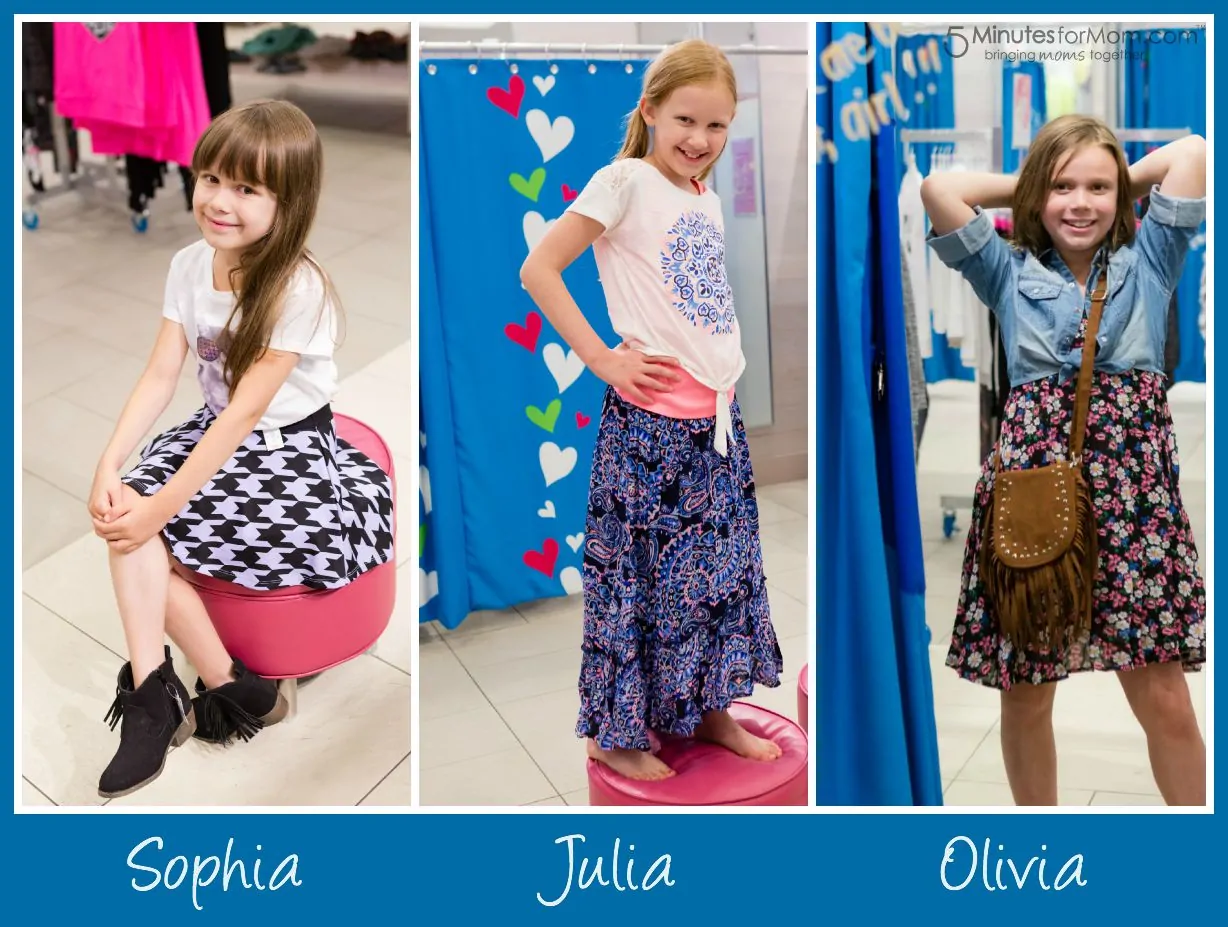 My Sophia is the smallest. She is 7 years old (almost 8) and is only 2 weeks younger than Janice's Olivia, but she's tiny in comparison. Sophia is super shy and until this shopping trip, hadn't expressed very much interest in fashion. But she's hooked now.
My Julia is the oldest. Julia is 10 years old, but on the small side. Julia starts out shy, but turns into a real leader when with her sister and cousin. She also became way more excited about fashion after this amazing experience.
And Janice's Olivia is the wild and crazy, fashion-loving, extreme extrovert of the bunch. She's also only 7 years old (turning 8 at the end of September) but she's as tall as Julia. Olivia has always loved expressing herself through what she wears.
The ladies who were helping us in the store loved watching how the different girls approached this VIP shopping experience. My super shy Sophia and moderately shy Julia were rather shocked by all the individual attention, but got into the fun of it soon enough. We all had a blast!
Watch The Girls' Shopping Haul Video
Sophia, Julia and Olivia created their very first shopping haul video to reveal to you their selections.
Back-to-School Bonding at Justice
Shopping at the newly updated Justice stores is the perfect place for moms and tween girls to get in the back-to-school mood as together they select fun, stylish and reasonably priced outfits for the new school year.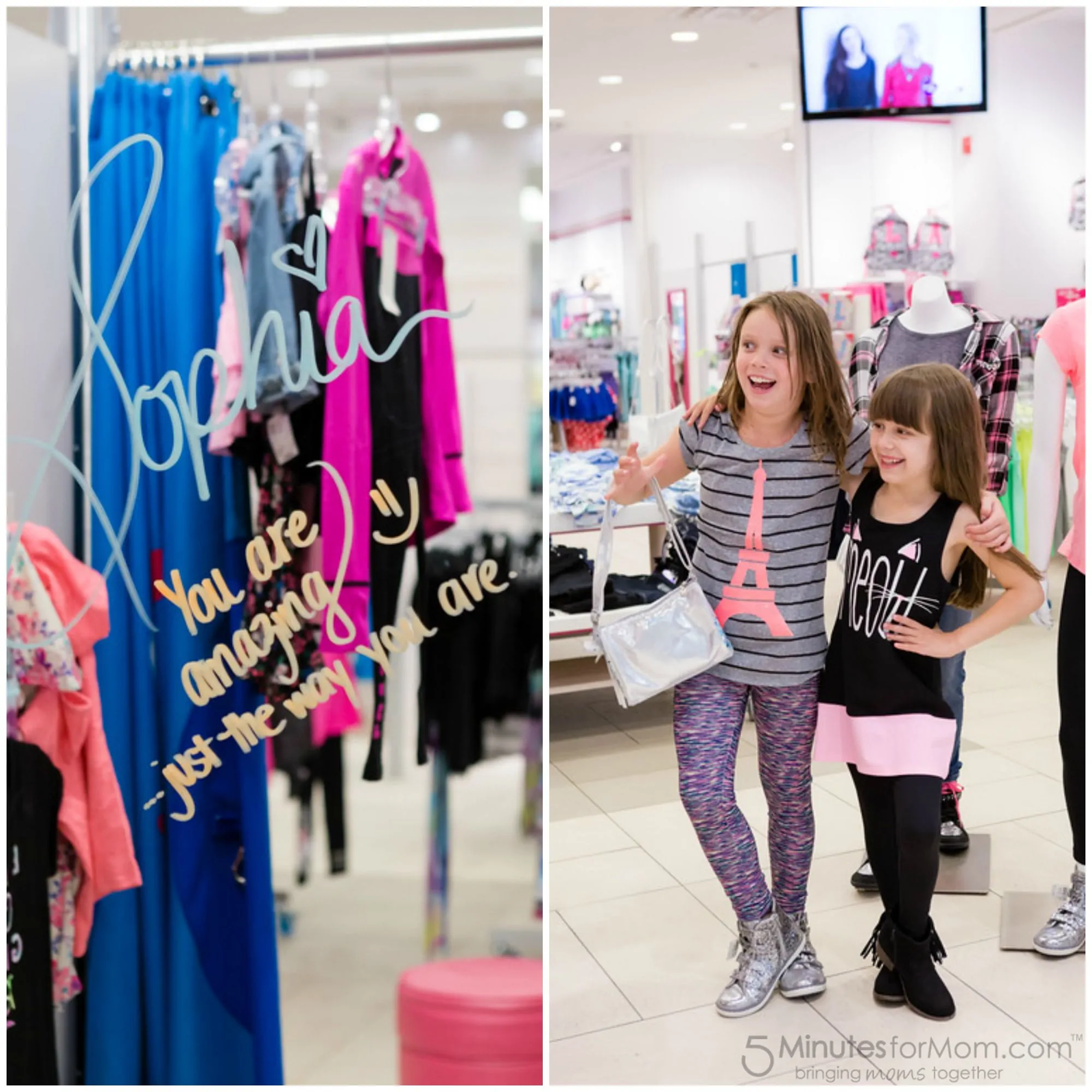 Justice has just had a full makeover. They've redesigned their clothes, store layouts and pricing structure… including adding a line of Style Buys with low priced, high quality wardrobe essentials. I love that they have $7 t-shirts, $10 leggings, and $20 jeggings.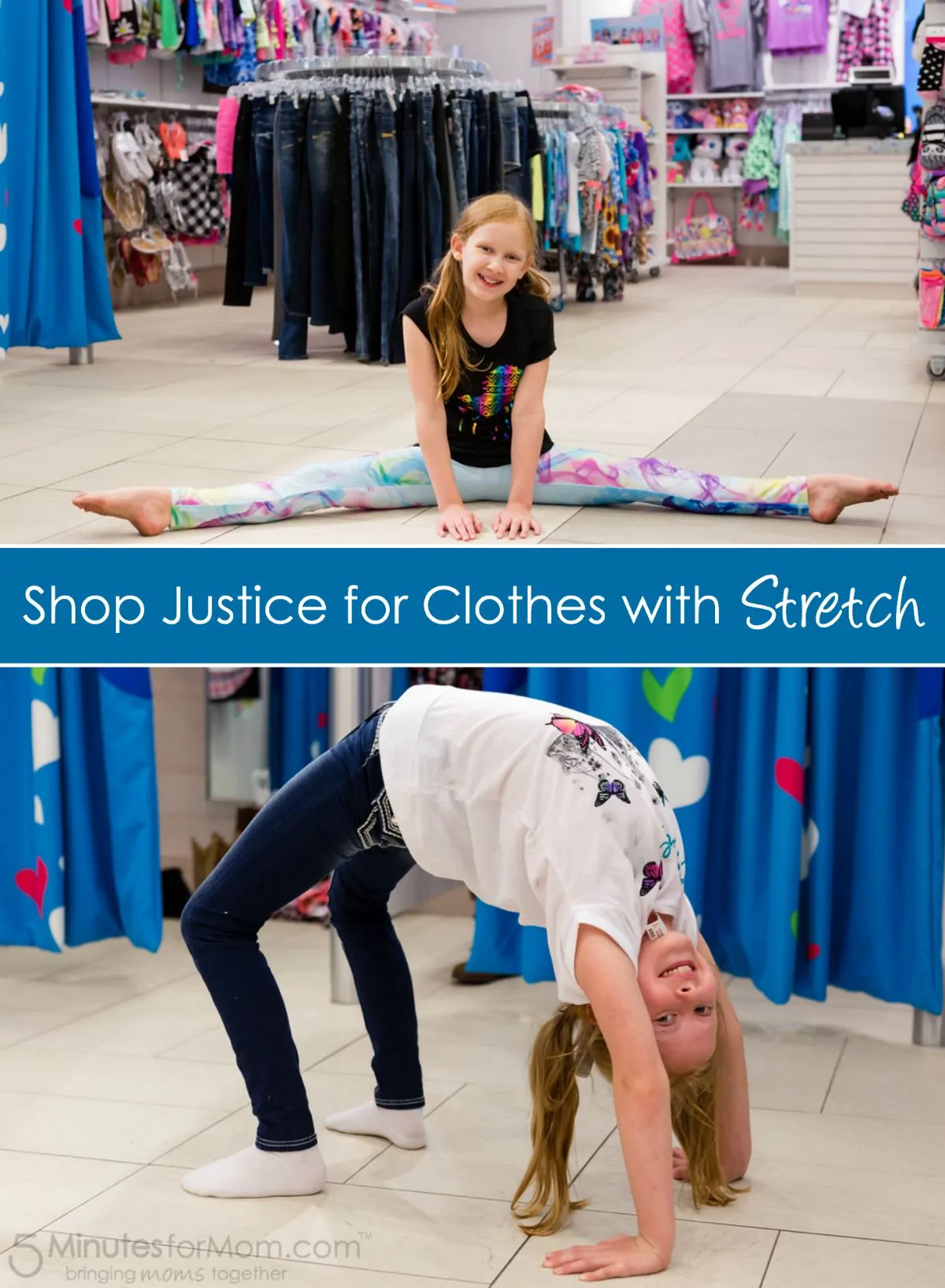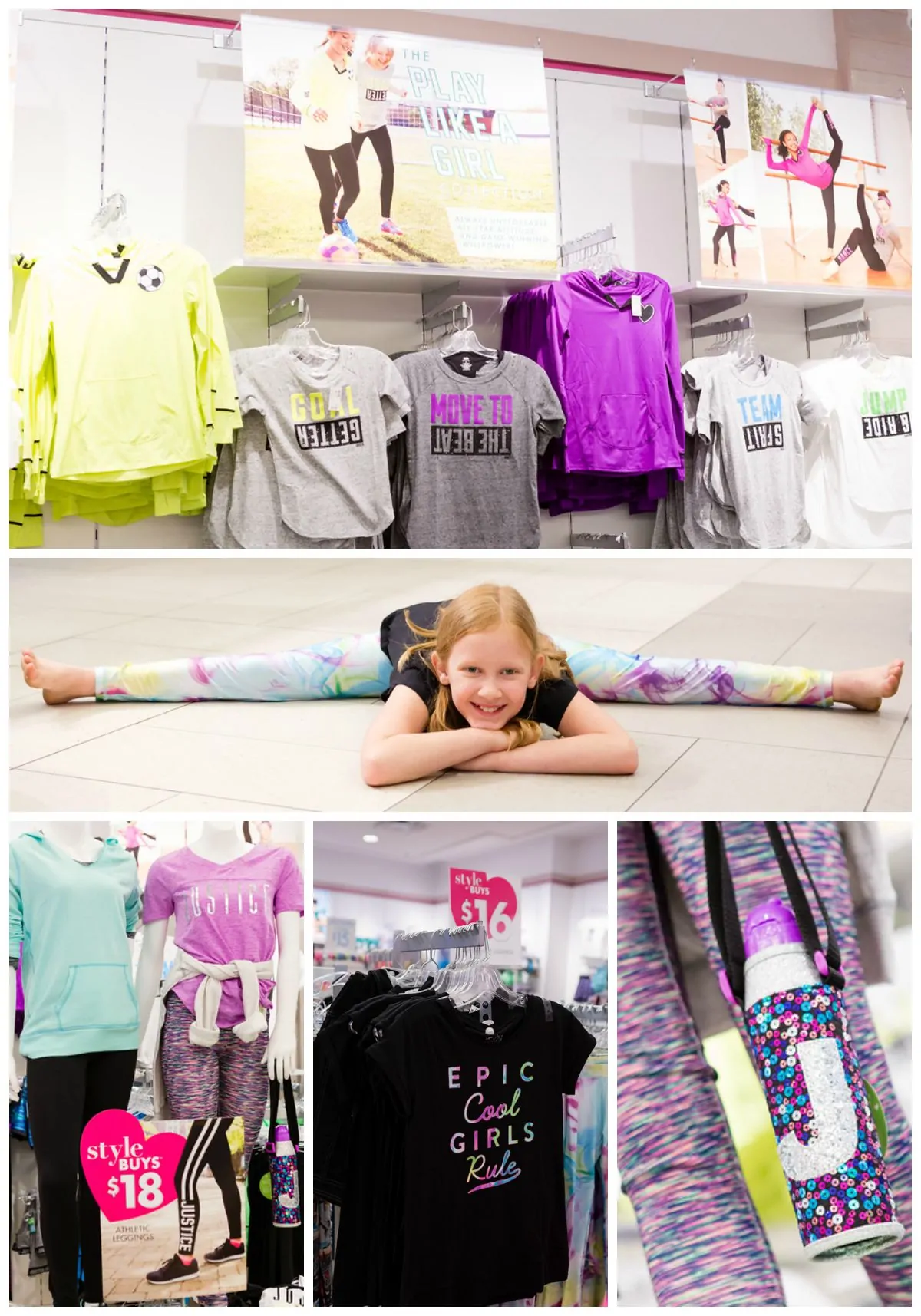 Showing Off Their New Justice Styles
After the girls filmed their shopping haul video, we headed to the park for a fashion photo shoot.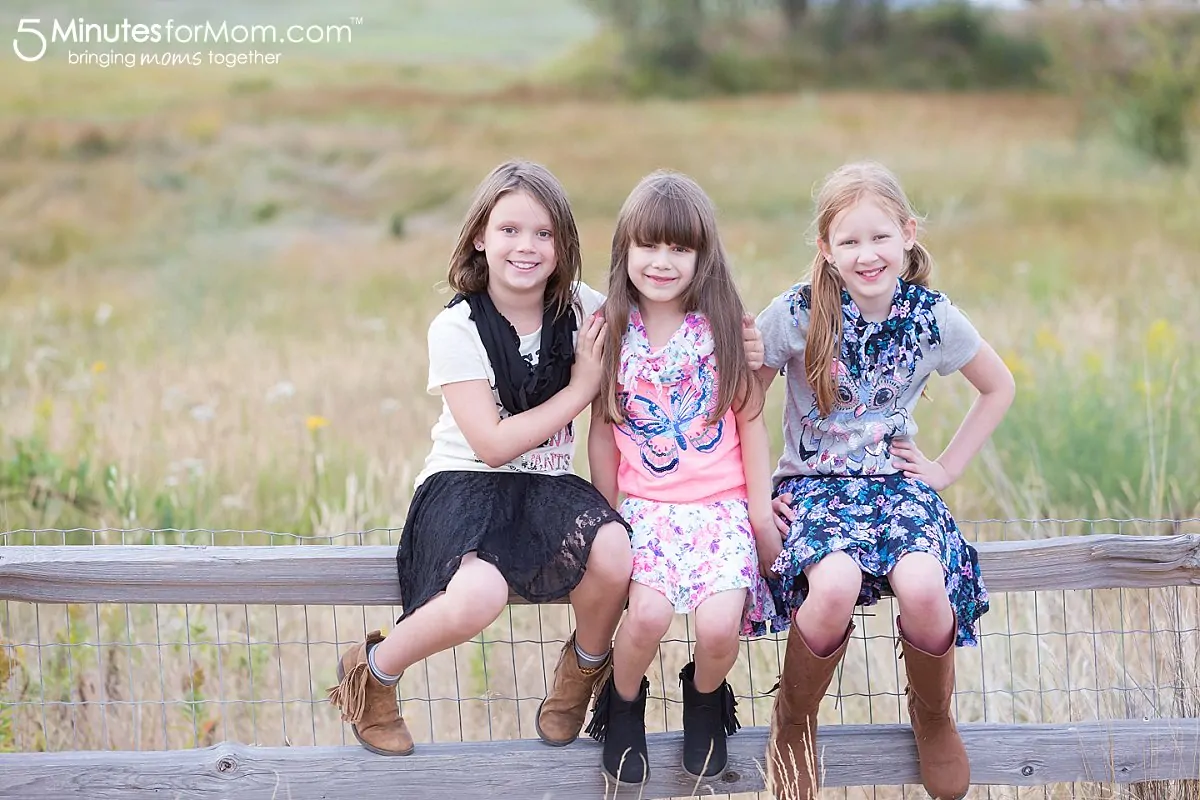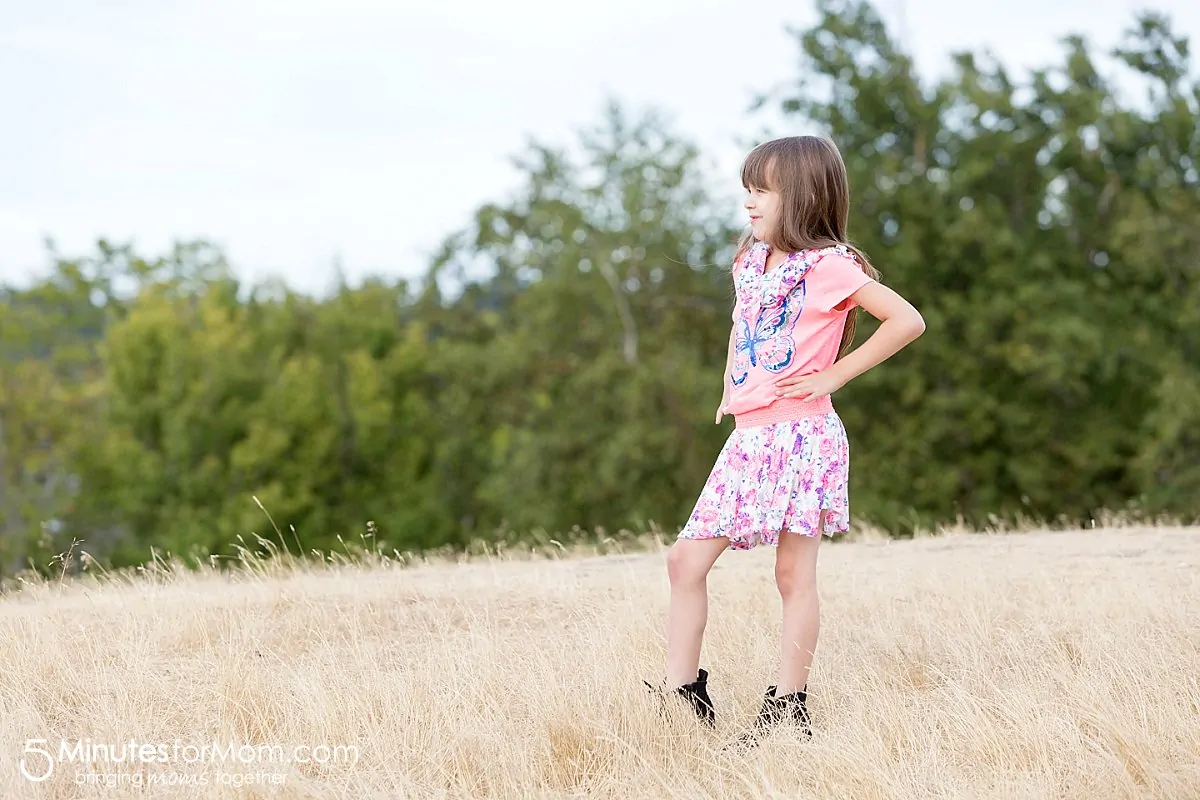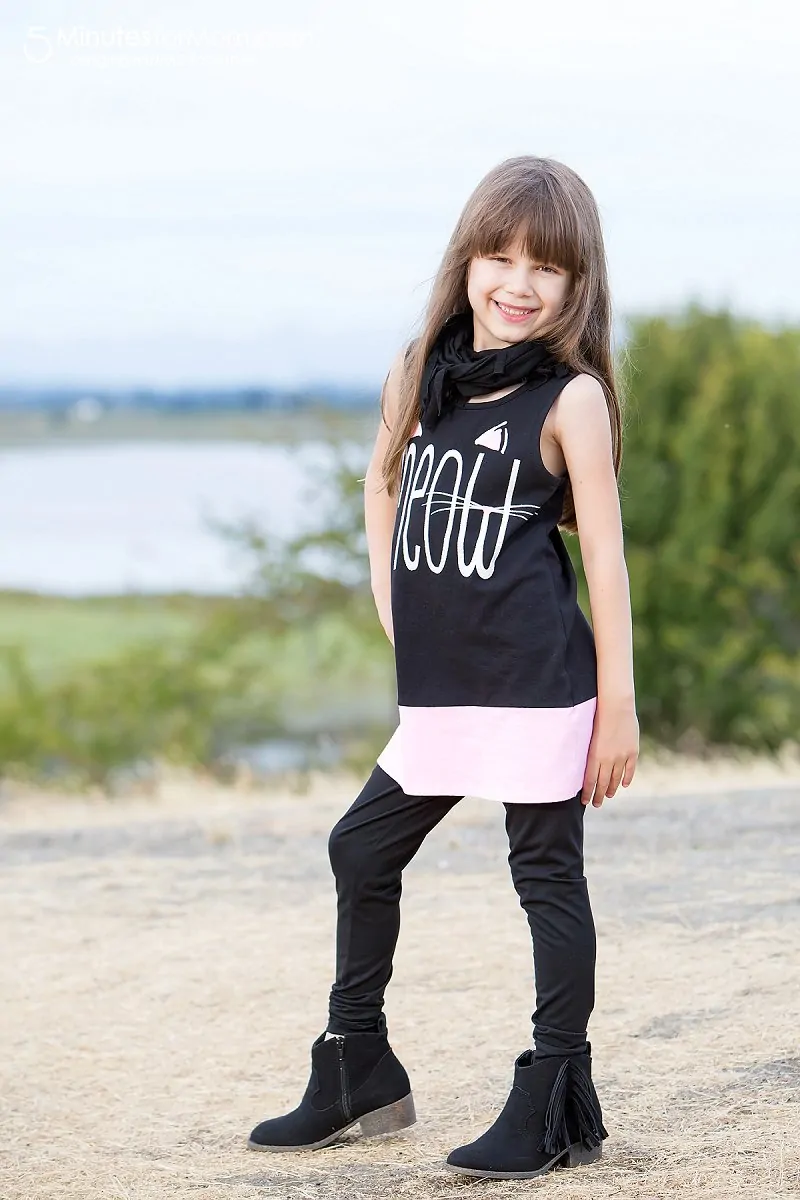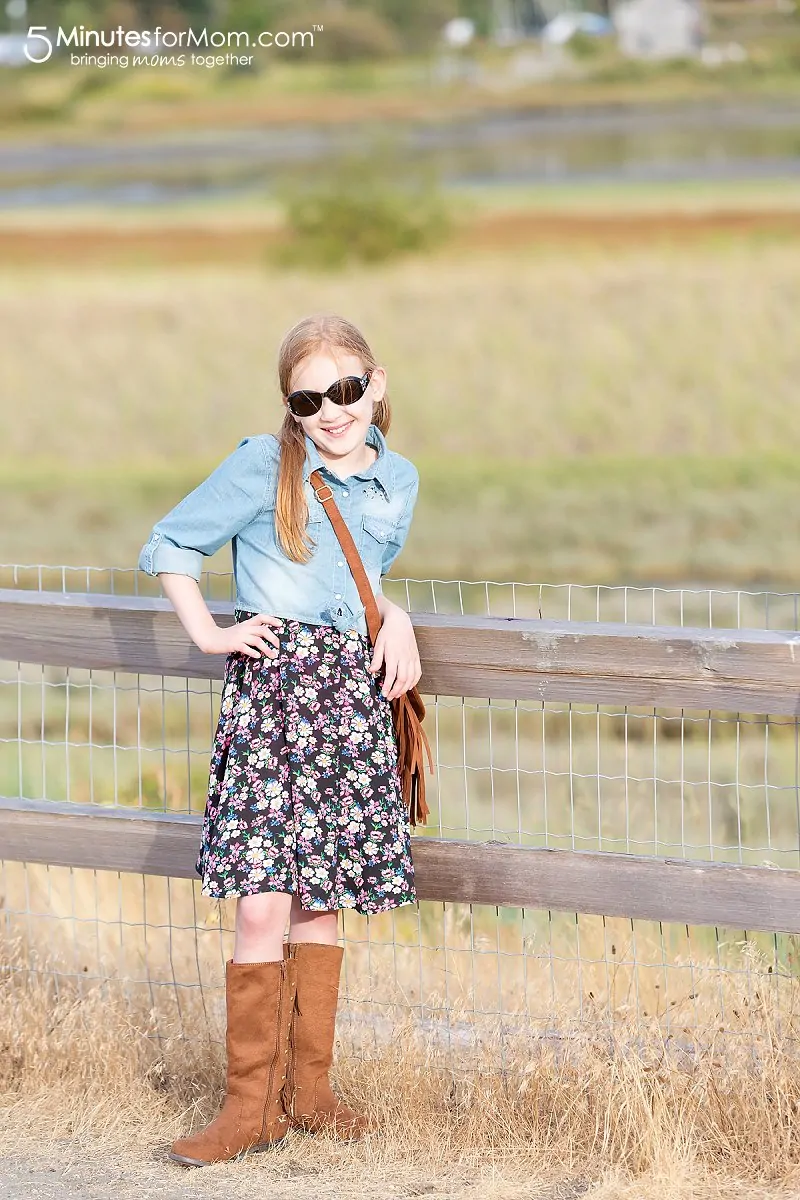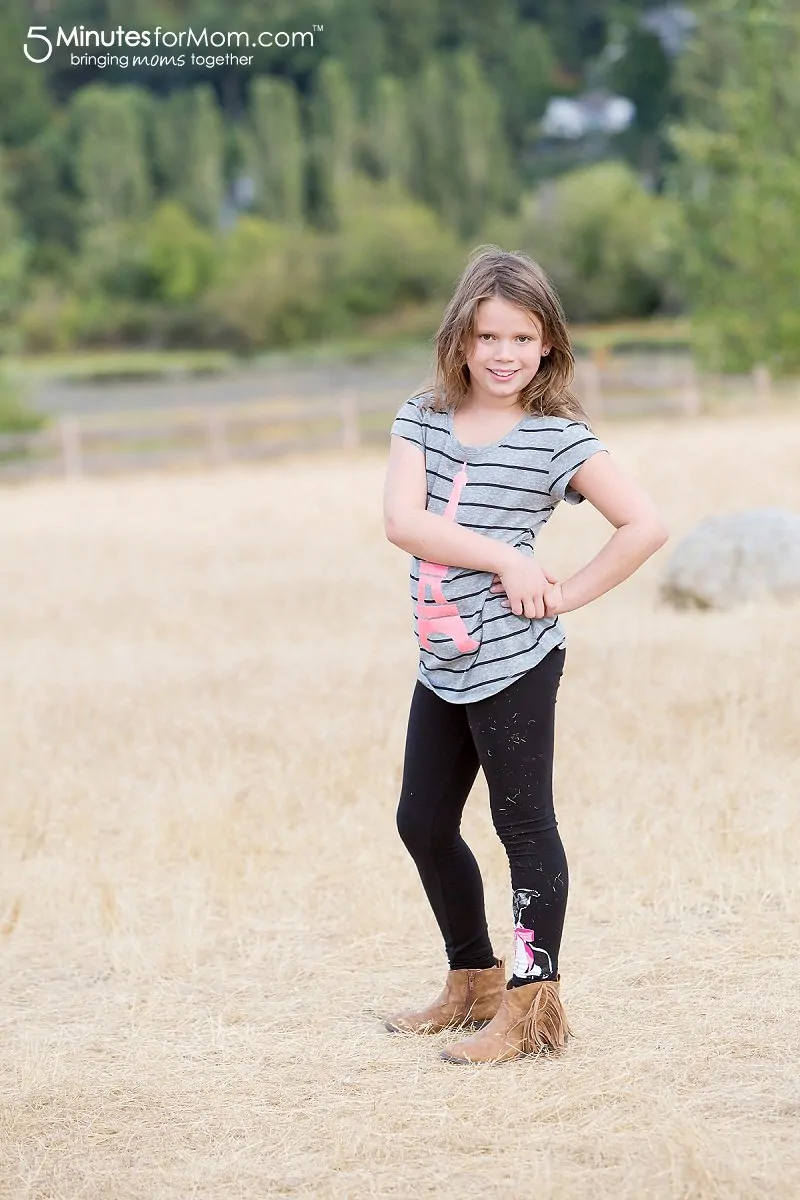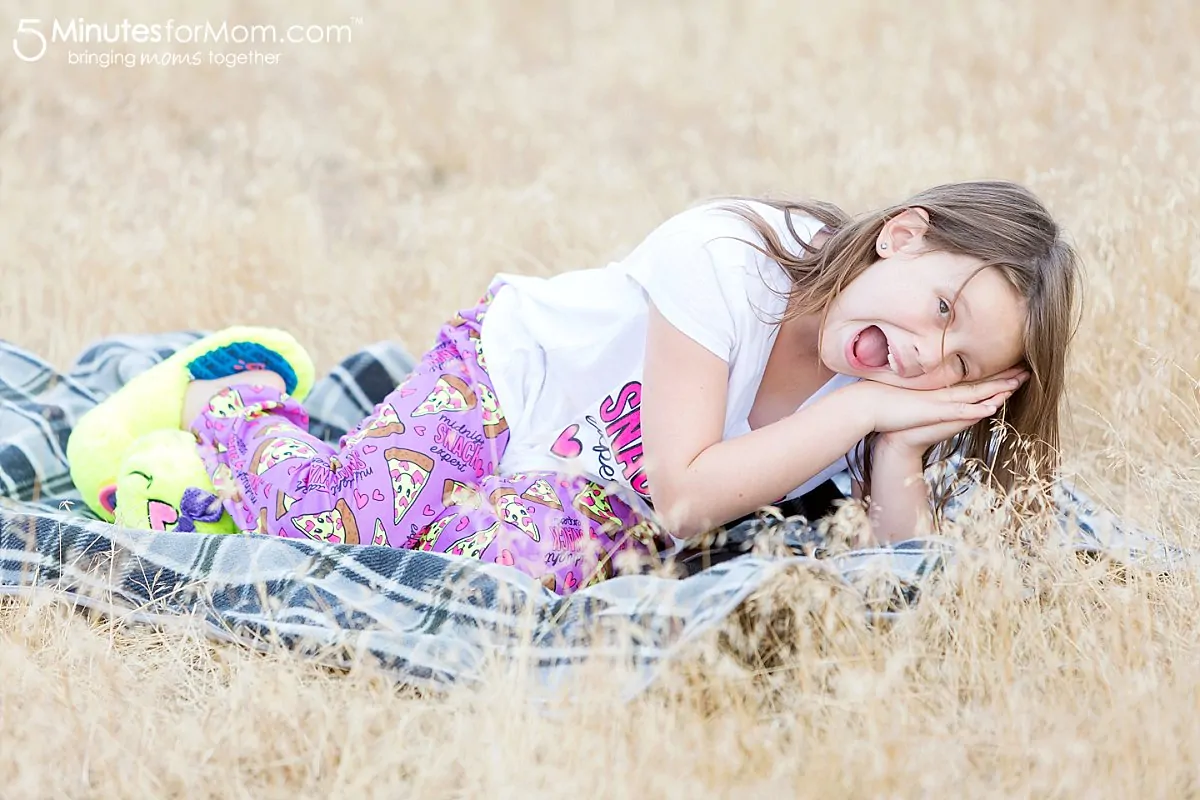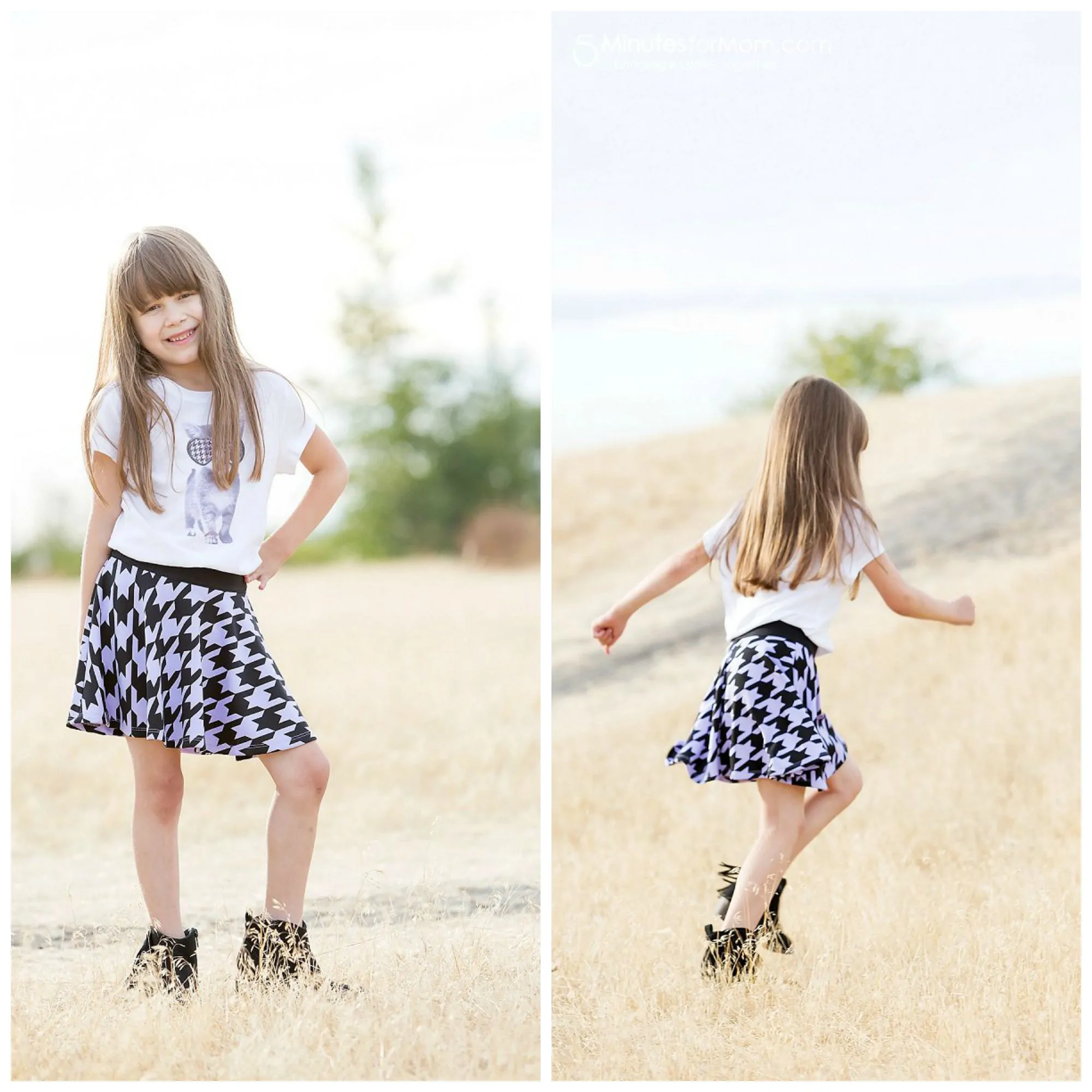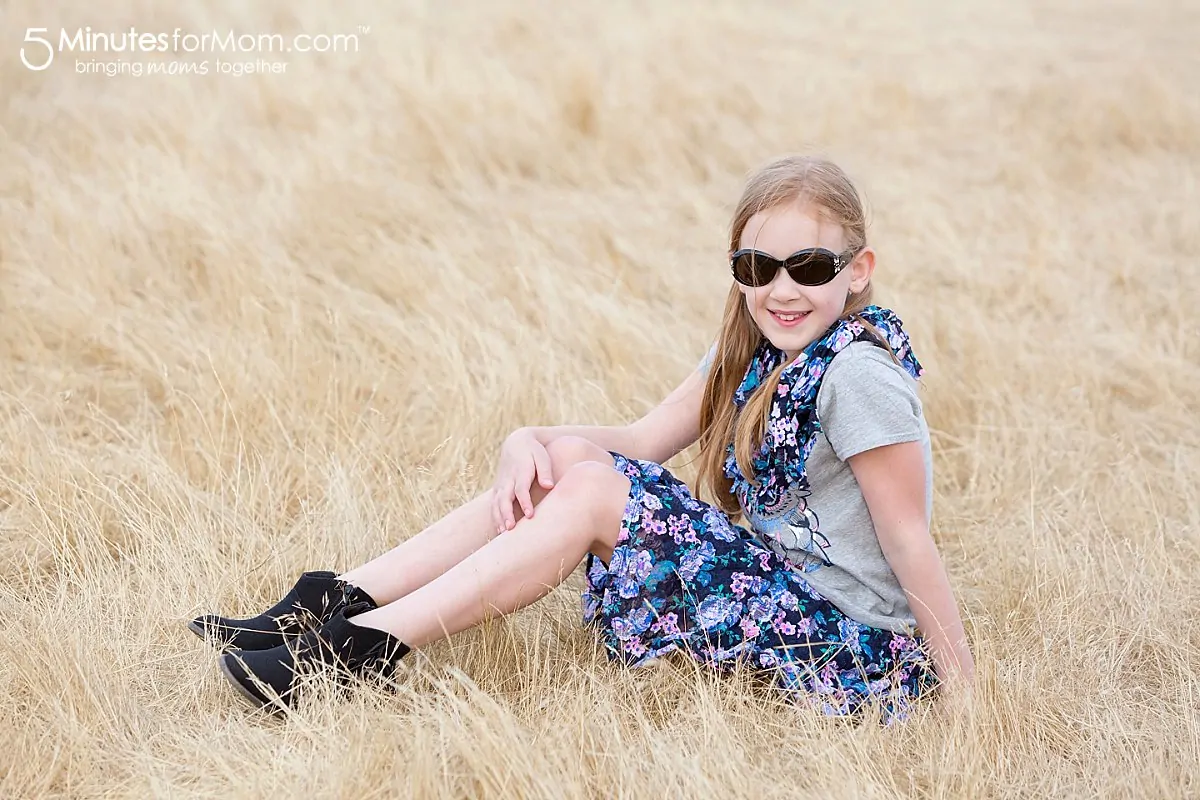 Don't Miss Out
We loved browsing Justice's catazine (catalogue + magazine) that we received in the mail before heading to the store. It helped us have an idea ahead of time of which outfits not to miss.
So make sure you sign up to Justice's catazine… they actually have an app for it. Download the new digital Catazine App from the App store or from Google Play.
And you can view the catazine online here.
Find your closest store – either in the US or Canada – with the store locator feature of Justice's website.
Also be sure to follow Justice on all their social media channels… Facebook, Instagram, Twitter and Pinterest.
Share With Your Friends
We'd love, love, love a tweet or a pin… Thanks so much! 🙂
[Tweet "Check out this sweet shopping haul video and photo shoot #EveryGirlEveryDay @Justice"]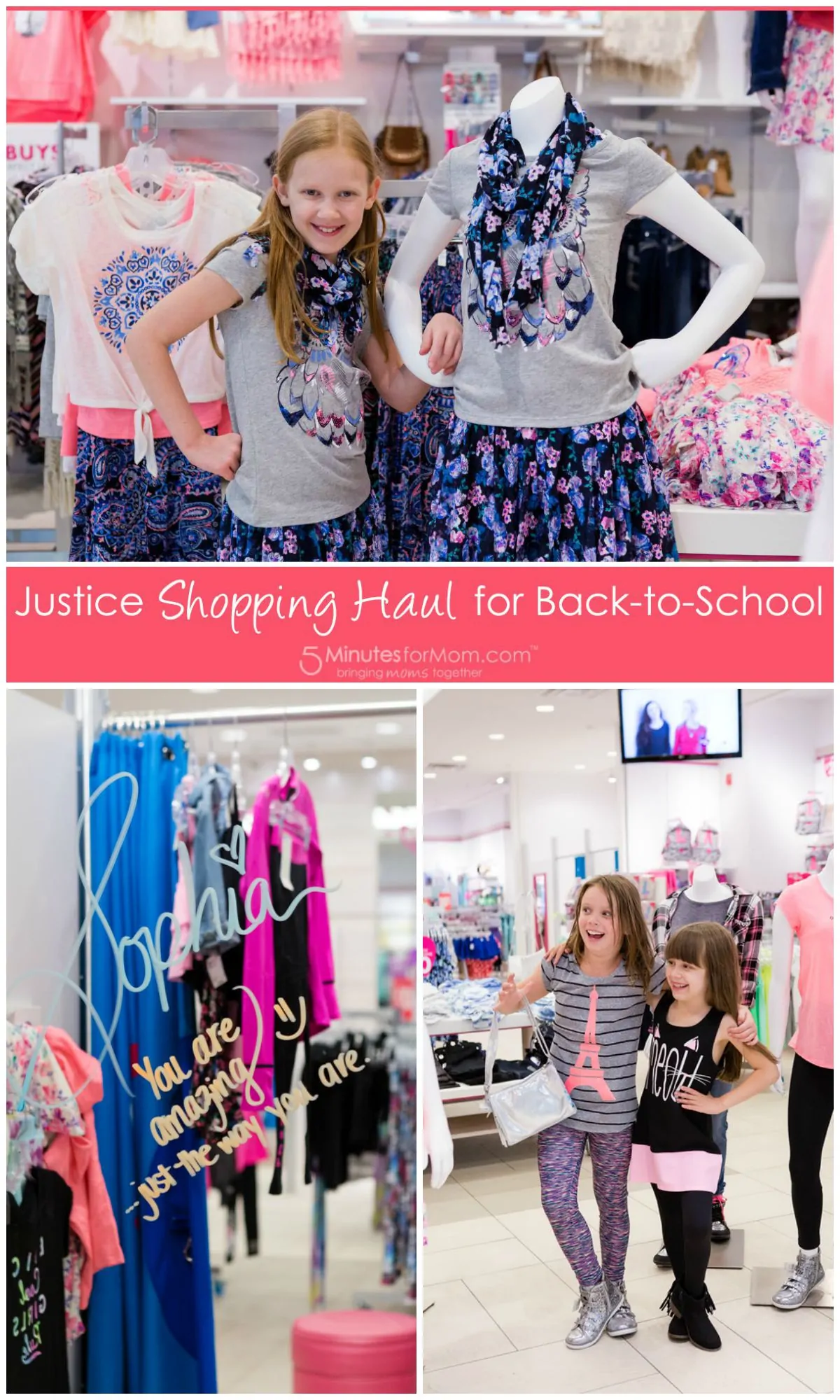 Written by Susan Carraretto, co-founder of 5 Minutes for Mom
Talk with me: @5minutesformom and Facebook.com/5minutesformom
Pin with me at pinterest.com/5minutesformom