This post may contain affiliate links. Read my disclosure policy here.
Nolie here with some fun craft ideas for your kids.
Life sure is different from when I was growing up. As a kid if the weather was nice, I was outside playing with friends. If it was raining or too cold outside, I would be inside playing with toys or making crafts. These days it is all about the electronics. Nowadays, kids want to break out an electronic device of some sort to ease their boredom when cooped up inside.
Sometimes you just need a simple craft to pull your kids away from their electronics so that they engage their creativity and forget about those brain-dulling screens. I find that it often takes just a little push in a craftsy direction to get my kids creative juices flowing.
Here are 10 quick craft ideas that take minimal supplies and will distract your kids in a good way.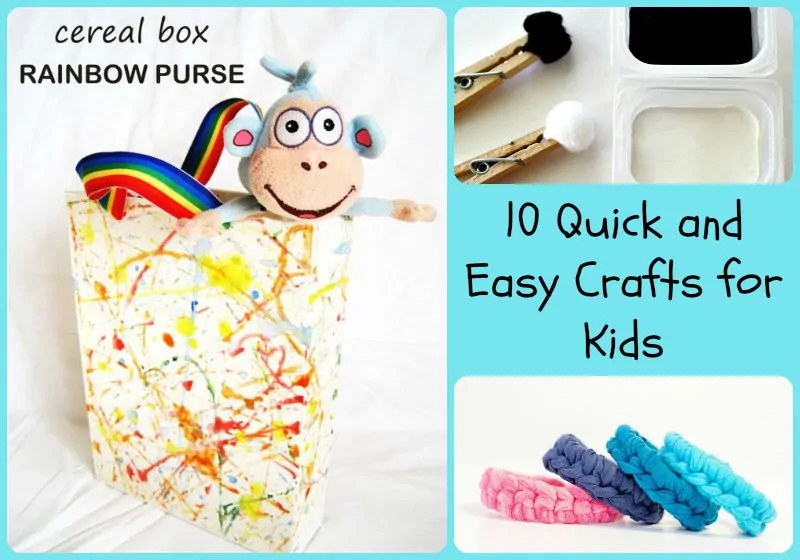 Personally I find there are times I would love for my kids to make a craft, but then I realize I have no craft supplies in the home. Here are a few craft ideas that you can do with items everyone has lying around their home.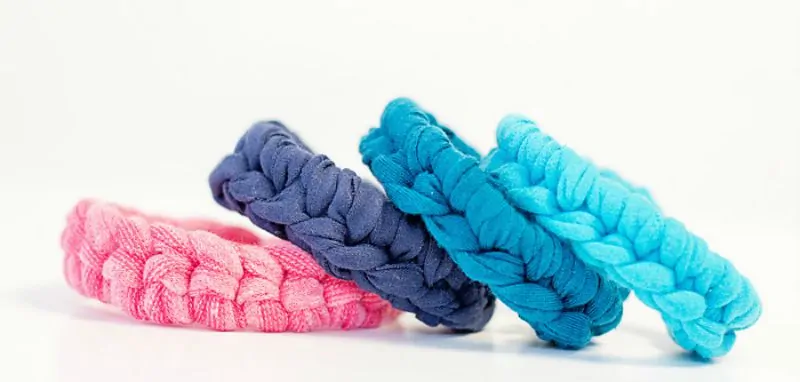 You know all those clothes you have that no longer fit. Or those towels that are past their prime and need to go. Break them out and put them to use again by making simple crocheted bracelets.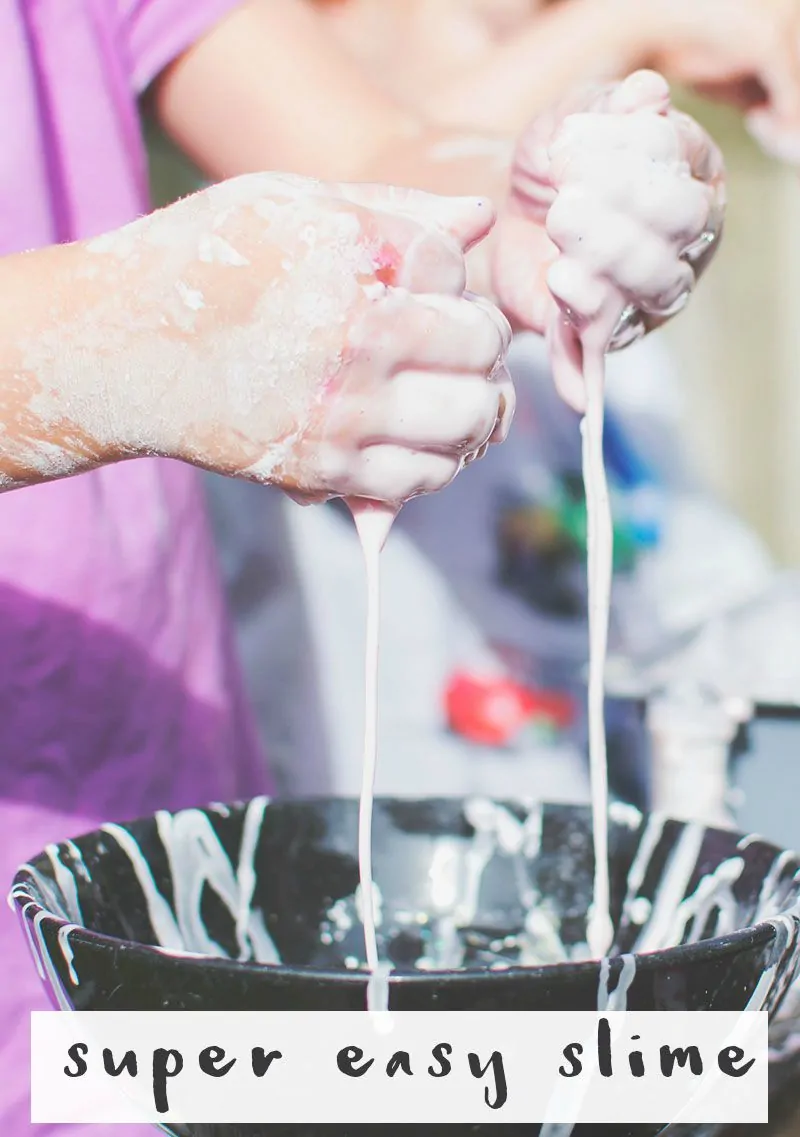 Another great idea using supplies everyone has lying around but is not for the weak of heart is slime. Your kids will have a blast playing with slime that is simple to make with a minimum of 2 ingredients thanks to this simple How To Make Slim Tutorial.
Speaking of messes. What kid doesn't love paint. Hopefully yours are a tad neater than mine or you have plastic to lay down on the table for these fun paint based crafts.

We all know recycling is good for the planet and I don't know a kid who doesn't like cereal. Why not save some of those cereal boxes for your next rainy day and this cute cereal box rainbow purse.
Another fun idea comes from two different easy kids crafts we found. Banish the paint brushes and have your child paint with pom poms or make art with dots from many different items you have around the home.
If your kids are anything like mine, they are constantly hungry. No just me? Well humor me 😉 So back to your kids being just like mine… if you are lucky like me, you will have lots of popsicle sticks lying around. You can use these sticks for some frozen painting fun. Find out how to make your own frozen paint with this frozen painting tutorial.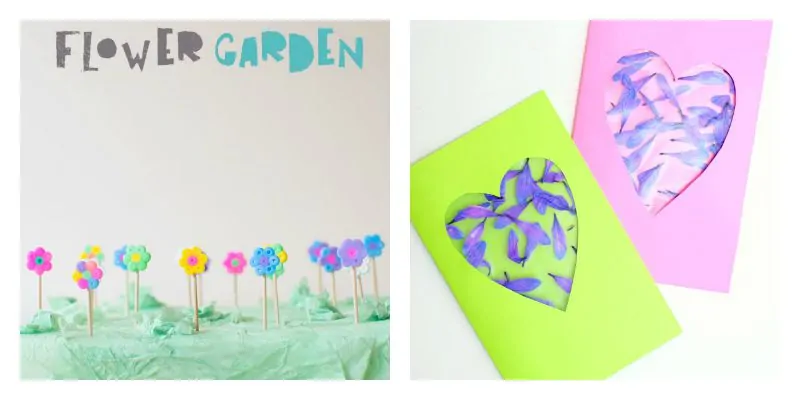 Got flowers blooming all around you? Have the kids gather some petals and then make a flower petal card for a friend or family member. You don't need a special occasion to let someone know you care about them with a card.
No flowers blooming around you? That is ok bring the flowers into your home by having your kids make a flower garden with hama beads. Not only will you have some pretty flowers to brighten up the room but they will have that special touch of being made by your child.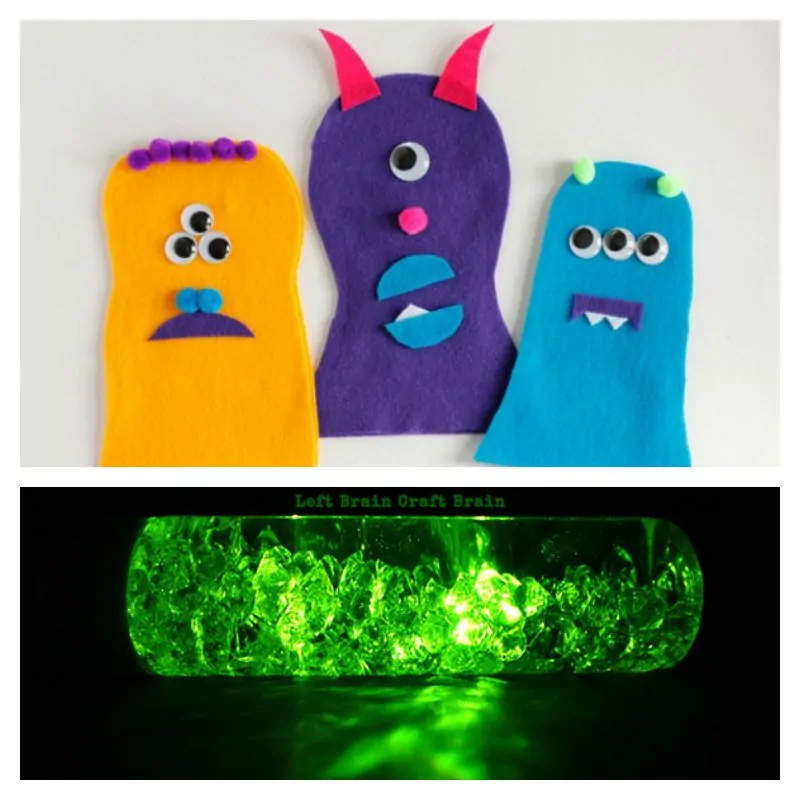 Last but not definitely not least are two crafts that are all about continuing to have fun when the craft is done.
Have you kids make their own puppets with this monster felt puppet tutorial and watch them continue to have fun away from electronics as they enjoy hours of fun with their puppets.
Another fun craft for hours of fun afterwards and can even be used for those scared of the dark is a color and light discovery bottle. Bonus points for this craft for also using more recyclable items you may have around the house.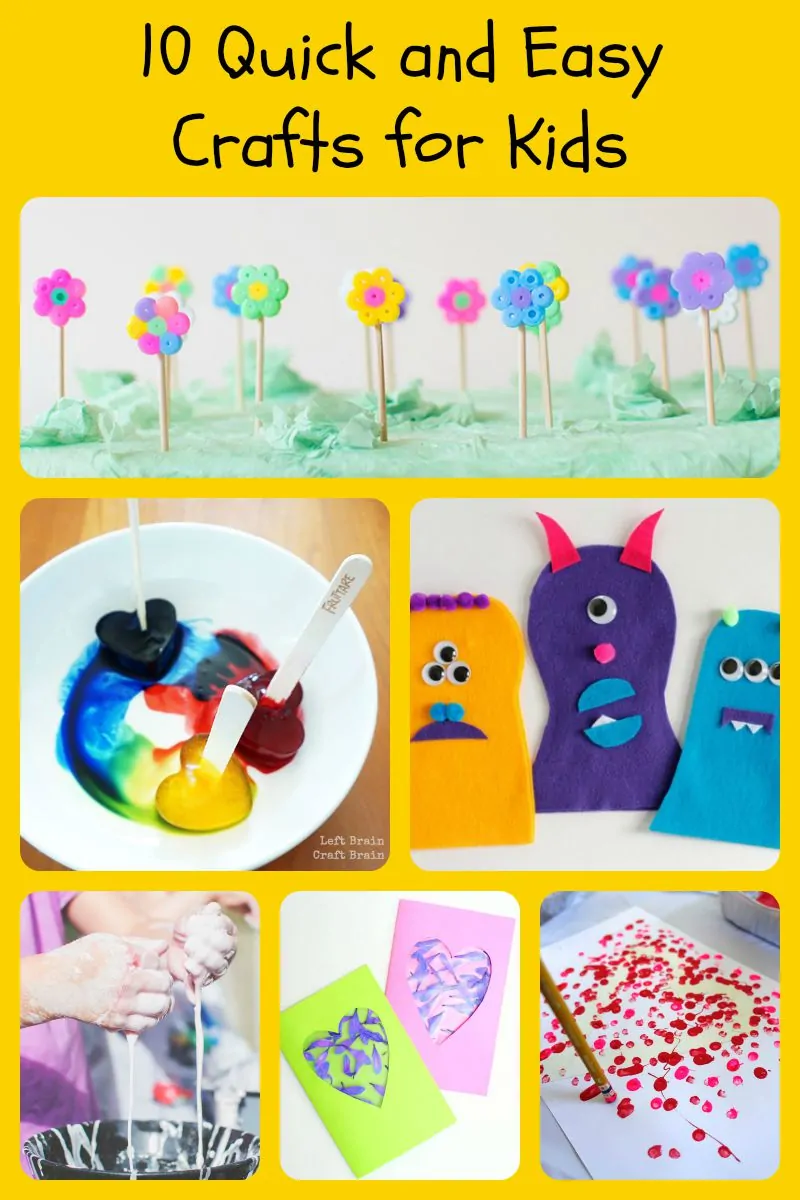 For more great craft ideas visit 5 Minutes for Mom on Pinterest. We have an entire board dedicated to all things crafts.