This post may contain affiliate links. Read my disclosure policy here.
Disney sent 5 Minutes for Mom contributing blogger Dawn Cullo to San Francisco to attend the Strange Magic press event. Dawn's expenses were paid for the trip but no other compensation was paid and all opinions are Dawn's.
As part of the Strange Magic press event at Skywalker Ranch I had the opportunity to attend a Q&A session with Director Gary Rydstrom. He has a background in sound design and directed two shorts at Pixar, the Oscar®-nominated "Lifted" and "Toy Story Toons: Hawaiian Vacation."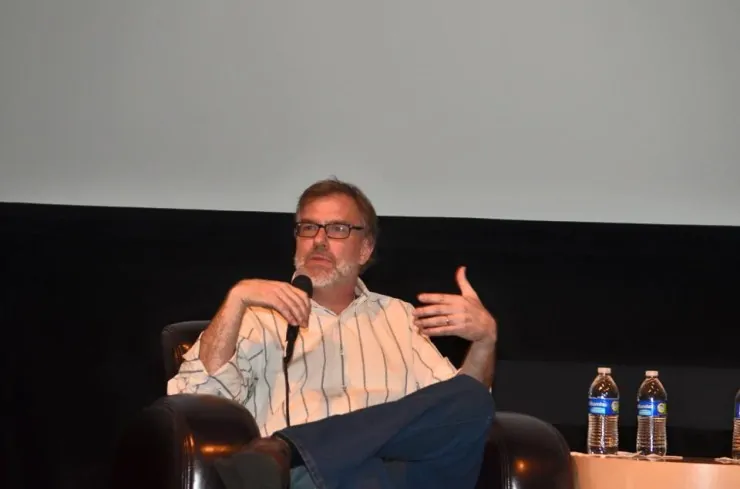 The interview took place at Skywalker Sound located at Skywalker Ranch in Marin, CA. Skywalker Ranch is located 40 minutes North of San Francisco and the property is gorgeous. They also make and sell wine there! When I visited Skywalker Ranch the harvest season had past but it was still a very beautiful site to see.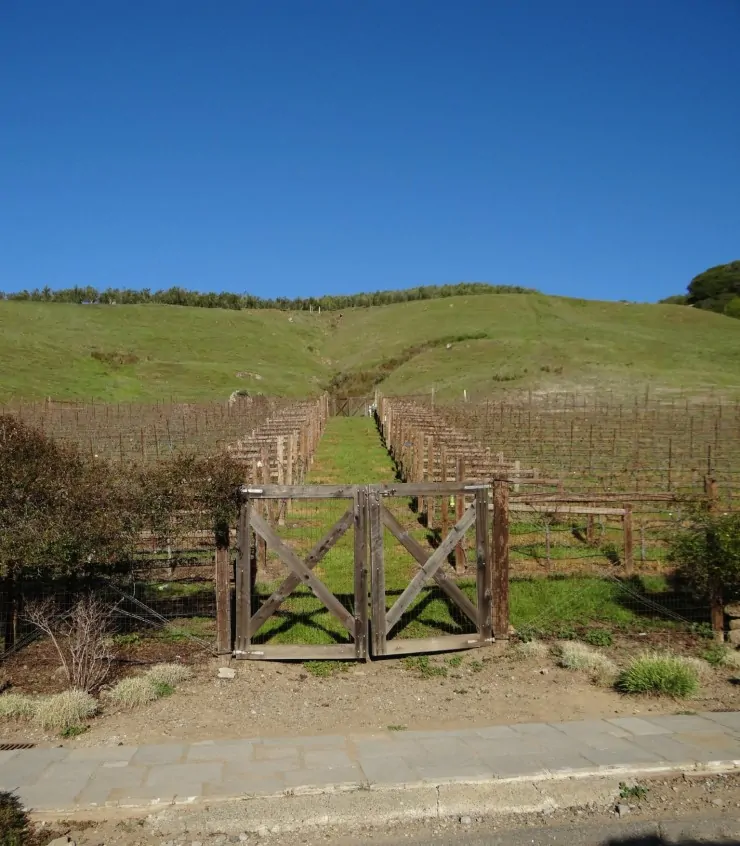 Strange Magic is a new animated film from Lucasfilm Ltd. and is a madcap fairy tale musical inspired by "A Midsummer Night's Dream."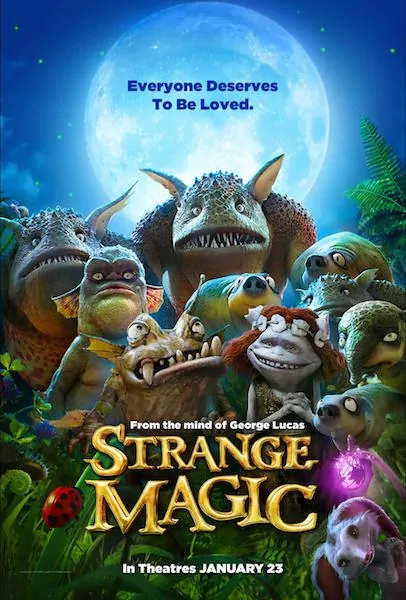 Popular songs from the past six decades help tell the tale of a colorful cast of goblins, elves, fairies and imps, and their hilarious misadventures sparked by the battle over a powerful potion.
Gary said that "The whole movie is about seeing something in a new way—looking past the obvious." He feels that the love songs in the movie may not always be positive and that is because love is hard.
When Gary spoke about working with the actors on the film they sought out actors that could not only act but were amazing singers as well. He said that Kristin Chenoweth's high notes (who voices the Sugar Plum Fairy) were off the charts and he thought that his glasses might break!
Gary was responsible for running lines with some of the actors during their recording sessions.  He enjoyed his time with Elijah Kelley (voice of Sunny) because he always had so much energy during the recording sessions.  While running lines with Elijah he was either the Sugar Plum Fairy or Dawn and Gary thought that was fun.
Each of the actors brought something of themselves to their roles.  Gary found this to be most interesting with Alan Cumming (voice of Bog King) because of his Scottish accent.  In the movie you will notice the Bog King has a slight accent.  The Bog King happens to be his favorite character in the film because  everyone has felt like the Bog King before and had their heart broken so a lot of people can relate to him.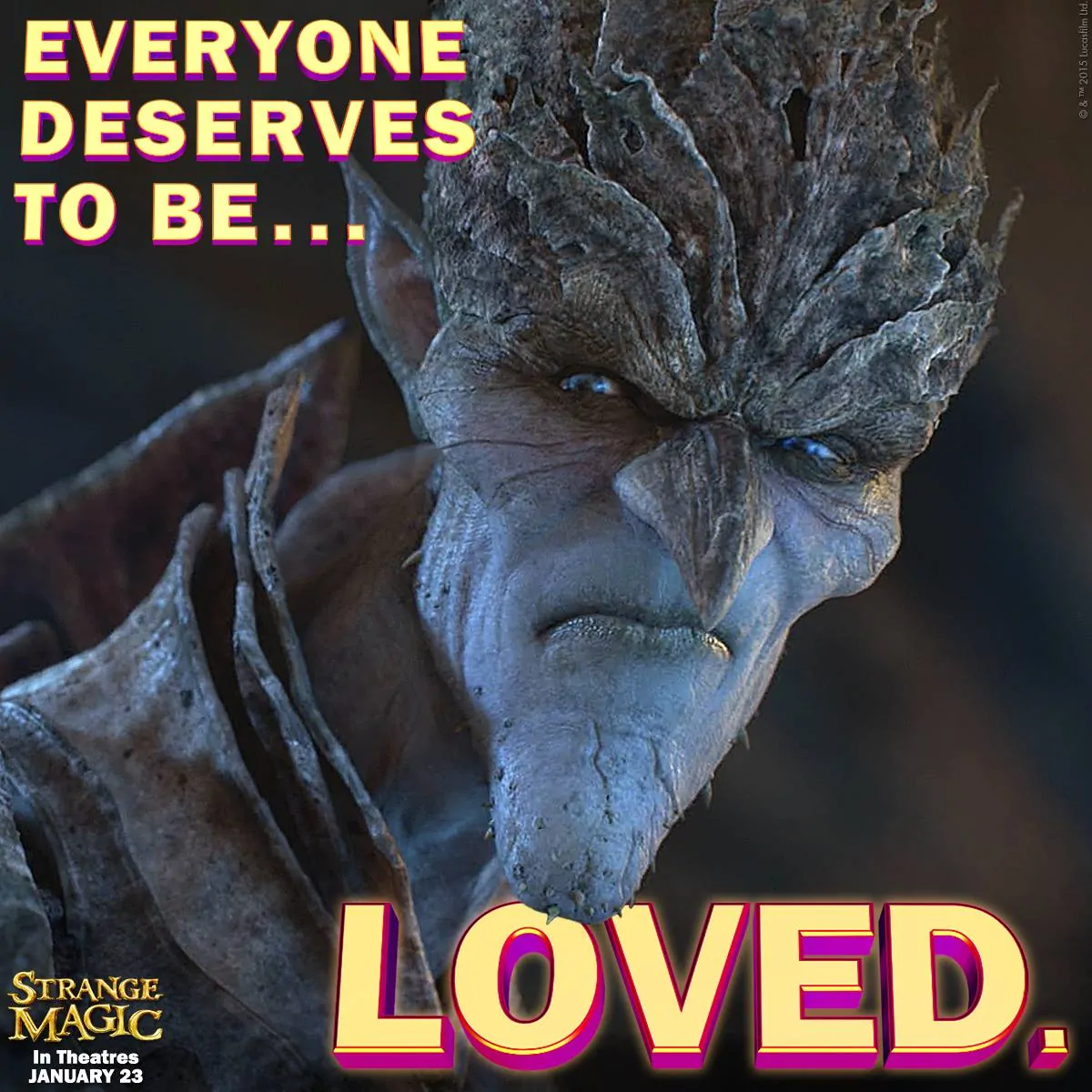 Gary stresses that the theme of the movie is that being different is not only okay, it's what's required and learning what's different about each other is what's required for falling in love.

There is something for everyone in Strange Magic playing now!  Follow Strange Magic on Twitter and Facebook.
Written by 5 Minutes for Mom Contributor, Dawn Cullo.