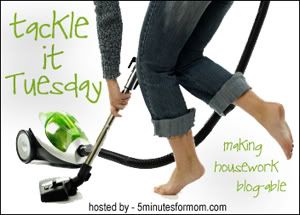 I am blessed… so blessed!!!
We live on the pacific coast and my husband Phil and his friends go fishing a few times a year. This means tons of fabulous salmon for us — all.year.long. (Phil and a couple of our friends actually own www.salmonboats.ca and rent awesome fishing boats out on Vancouver Island, B.C. So, if you are ever looking to hit the pacific ocean to catch some salmon of your own, check out their fishing boats.)
Last weekend, Phil came back from a four day fishing trip with some beautiful salmon. They caught 30 Coho Salmon, 5 Chinook Salmon and 5 halibut, but they sent most of the fish to be canned, smoked and frozen. Phil just brought home three big Coho for us to eat and freeze ourselves.
Really, Phil did ALL the work for this tackle. But hey — I did take pictures and try to keep Olivia from grabbing both the fish and the knives. Oh and I did eat the fish after he barbecued it. So, really, I did my part! 😉
Note: The following pictures do show salmon, well, not so alive anymore… So, if you are offended by the sight of fish being prepared for eating, please skip over the photos. I come from a long line of fishermen and had my fingers in fish guts more often than playdough! So to me, it is par for the course.
Now, that was one tasty tackle! Thanks hubby!!! 🙂
What did you tackle this week??? Link up and show us. 🙂
Would you like to post as a guest tackler? Submit your guest tackles to be featured here at 5M4M. You can write Susan at tackleittuesday at gmail dot com. Remember, we are here to promote your site!
Each week on Tuesday, we are posting before and after pictures of a project or trouble area that we tackled this week.

Find out more about Tackle It Tuesday here.
The project can be little or big – whatever you want.

Basically, Tackle It Tuesday is about giving ourselves incentive, deadlines and satisfaction in getting our household tasks done.

(It doesn't even have to be housework… just whatever is on your To Do list.)
If you tackled a project this week, just add a comment and add your link below.
Happy tackling ladies…
Written by 5 Minutes for Mom co-Founder, Janice Croze.