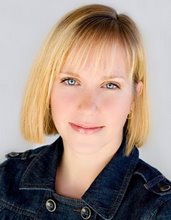 Kelli is a stay at home mom to three darling children. Sloan is 5 (and a half, which is pertinent information according to him), Katya is 3 and Landon is 1.
She blogs daily at Minivans are Hot. In the past she made her "living" as a freelance writer doing ghostwriting, copy writing, editing and so on. In 2004 she co-authored the book "Dare 2B Wise: A Devotional for Parents and Teens," with Joe White, director and owner of Kanakuk Kamps in Branson, MO.
Currently Kelli serves as editor and contributor for the St. Louis Blogger's Guild, which has been a fun way to keep her hand in the world of social media.