Do you want to learn how to start a blog? Or perhaps you've already started blogging, and you're looking for more advanced tips and ideas.
We've pulled together a fabulous set of resources for you here on this Blogging Tips Resource Page.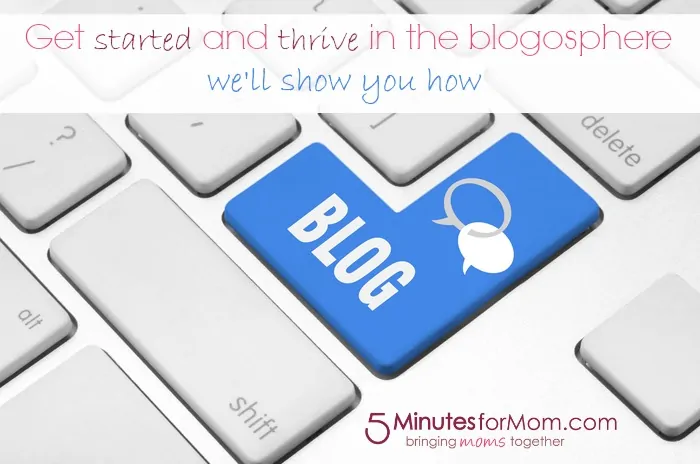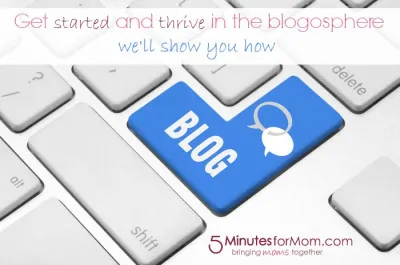 One of the ways we like bringing moms together is by sharing ways you can work from home. Blogging is a great place to start that journey and we want to help you start your own blog so you can turn it into a means to work from home.
Blogging for Beginners
Why Blog?
Choosing a platform
Name that Blog
Collecting Blog Post Ideas
Building Community
Blogging How Tos
5 Tips to Become a Better Blogger
How to Protect Your Brand Online
Linky Tools – What, Why and How
How to Write a Fantastic Product Review
Blog Networking
The Power of Local Blog Networking
Which Blog Conference is Right for YOU?
5 Items Every Traveling Blogger Needs
The Importance of Business Cards at Blogger Conferences
Ultimate Blog Party
More Blogging Resources
The list of sites with helpful blogging advice is endless, but here are a few to get you started:
Also, check out our Resources for Blogging category.
Want To Know Everything We Know?
Janice and I have been blogging and making our living online since 2006. It's not always easy, but we've learned tons over the years and we keep learning everyday.
As a way to give back to our loyal readers, we created a weekly email series that we send out every Monday called "Become a Better Blogger". In each edition, you will learn something from our 8 years of full-time blogging experience.
Get Become a Better Blogger delivered FREE to your Inbox every Monday…