This post may contain affiliate links. Read my disclosure policy here.
Why You Should Consider Meeting Bloggers Locally
This past Saturday, my best friend and I risked embarrassing ourselves, our children, and our husbands and walked out of our houses looking like fools (at least by 2011 standards).
I doubt I would have had the guts several years ago to be seen in public wearing my daughter's Fraggle Rock t-shirt tucked in to high-waist jeans, plus matching leg warmers and head band. I've always considered myself to be a shy person, but blogging and social media have somehow brought out the adventurer in me.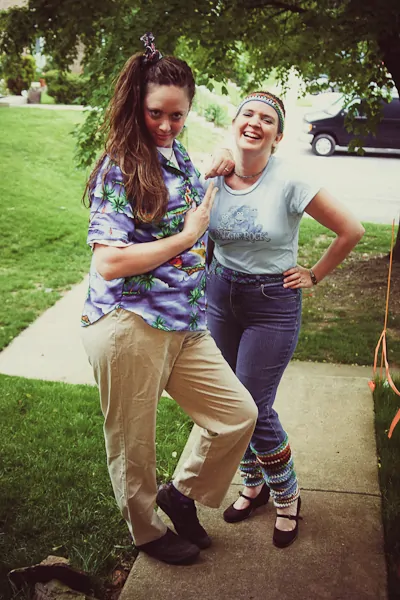 Decked out in full 1980's fashion (I chose early 80's and she opted for late 80's), we met up with a group of local bloggers for a night of networking, food, fun, and Just Dance 2
. Just a few years ago, I didn't know any of these women, but in a short time, this group of local DC Metro area bloggers has become my go-to group of friends and I look forward to our regular get togethers.
As I thought about our latest Momzshare event, I recognized the value of building a local blogging network.
Bloggers understand each other
Quite frankly, my friends from school, church, and the neighborhood don't understand what I do (and that's ok!). When I tell them that I blog professionally and do social media work, they typically stare at me with a blank face. I love that I have a group of friends who understand what I do with my time. I love that we can talk traffic and twitter and SEO.
Sharing of talents
Our Washington DC/Maryland group of bloggers has a huge variety of women. Some have children — Some don't have kids yet. Some have high-traffic blogs, and others only have a handful of readers. We blog about our children, about fashion, food, and technology. As a group of women who are highly varied and uniquely talented, we have an instant network of people we can call on to fill in the gaps, answer questions, and share tips and tricks to make us all better at what we do.
Job opportunities
"It's all about who you know…." Many of my blogging and social media job opportunities have come through the connections I've made with local bloggers. From short term voting gigs with national brands to attending local events to working as a founding member of a new blogging network, I wouldn't be where I am today if it hadn't been for the support and networking power of my local blogging friends.
Connection
I have interacted with thousands of people online. No one can convince me that blogging friendships are not "real." I have met several blogging friends in person and felt an instant connection. Sometimes I feel like my online friends know me better than my friends across the street. However, as one who has connected with people online first and then met them in person, I can testify that those relationships get even stronger when you've been able to have face time together. I am more likely to visit a blog of someone I have met in person, and I am much more likely to leave a comment for a friend I have a personal relationship with.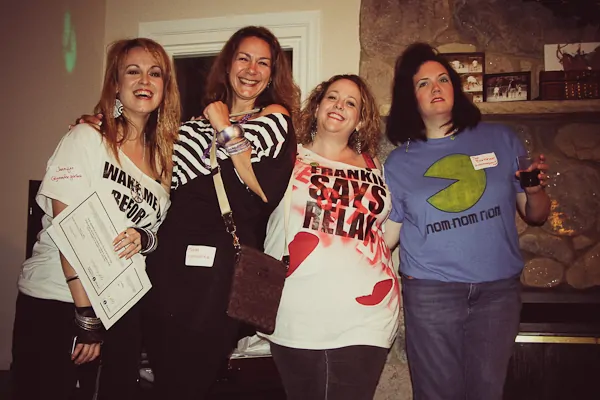 Friendship and support
If I shut down my blog tomorrow (which I am not planning on doing!) I know that I could still call on the friends that I have connected with locally as well as many friends I've connected with online and have not met yet. I love writing and sharing my pictures, but the main reason I blog is to connect with other women. I spent many years with young children in the home feeling isolated from the rest of the adult world. I love that I no longer feel isolated. I have more friends right now than I ever have.
Written by Lolli, author of Better in Bulk and founding member of Broadcast Bloggers. Connect with Lolli on Twitter and on Facebook.