This post may contain affiliate links. Read my disclosure policy here.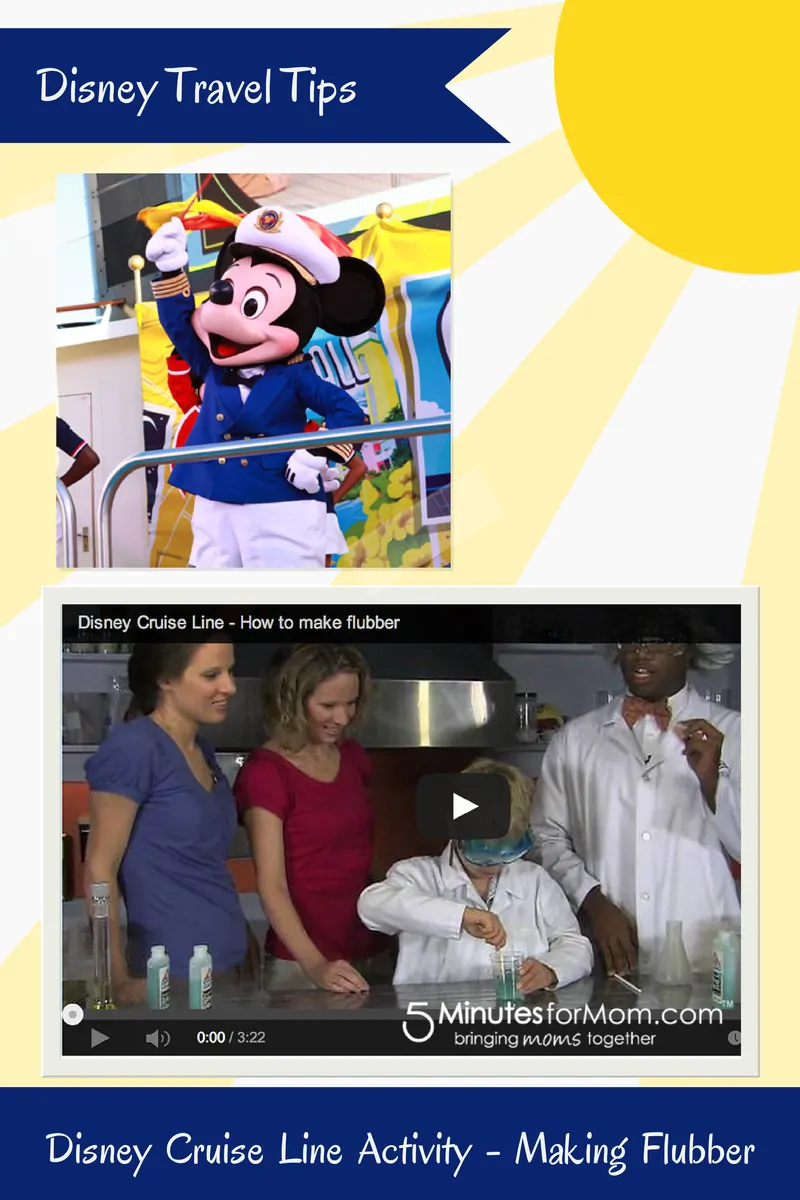 Welcome to Day 9 in our 10 Days of Disney Video Tour.
As we showed you yesterday, Disney Cruise Line specializes in entertaining kids in the most magical ways.
Here we let you in on one of the fun activities your kids will experience on board.
Watch Jackson learn how to make Flubber…
Here is the RECIPE for FLUBBER so your kids can get in on the action!

In one container (beaker) mix together:
• 50ml Blue Glue (we use Elmers)
• 2 teaspoons of water
• 1 drop of yellow food colouring

In a second container (flask) mix together:
• 2 soup spoons of water
• 1 teaspoon of Borax (soap powder/brand name laundry detergent) – this is what's known as the "PIXIE DUST"

Add the two solutions together and stir well, and voila…Flubber should appear!
Be careful not to add too much food colouring or it will turn a brown colour instead of green.

For added bounciness place in the fridge for 30 minutes after making it!
See the complete list of videos at 10 Days of Disney video tour.
Or click on each below to enjoy the magic of Disney…
And in the nature of full disclosure… Disney paid for our trip and produced these videos. But as you can imagine, they certainly didn't need to pay us to love and gush about Disney… that just comes naturally. 🙂