This post may contain affiliate links. Read my disclosure policy here.
The older our children get, the harder they get to shop for. As our babies turn into tweens and teens, shopping for Christmas gifts gets tougher. So we've gathered a collection of fantastic gift ideas for tweens and teens and we're confident you'll find some helpful ideas to make them happy. Some of the items in this guide use affiliate links, some items are from our sponsors, and all are perfect for the teens on your list.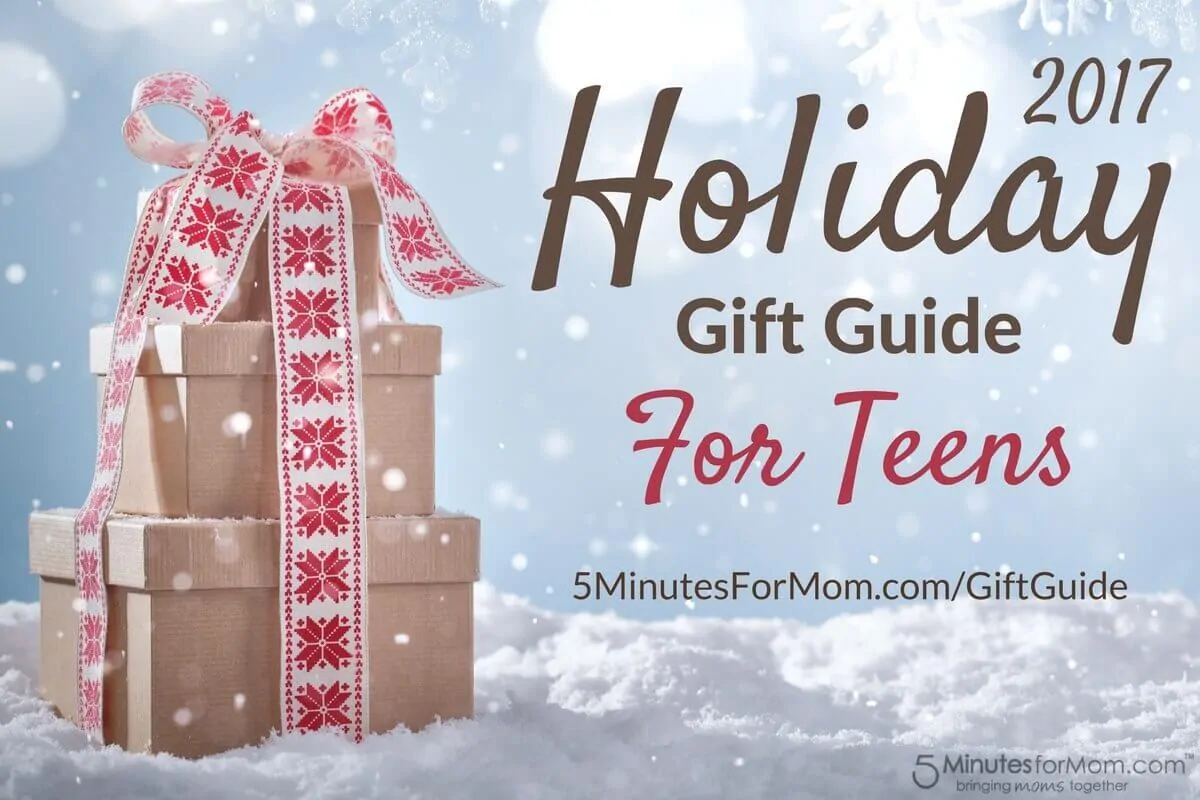 Check out these cool gift ideas for tweens and teens…
DRL Nikko Air Racing Drones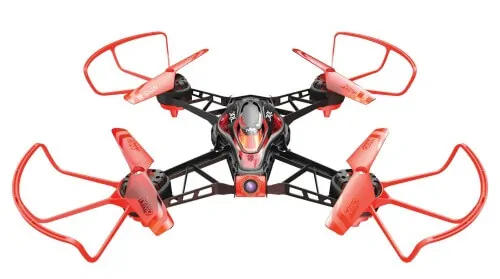 Gifts don't get cooler than air racing drones.
The DRL Nikko Air Race Vision 220 FPV Pro is the ultimate toy-quadcopter developed by drone pilots, designed for future pilots. The model drones include 5.8GHz frequency, a FPV (First Person View) screen, and goggles while delivering real-time video display (without delay or lag) via a 130-degree adjustable camera, so your new favorite pilots can zoom through a truly immersive race experience.
Plus, the elite DRL Nikko Air racing drone includes multiple modes and speeds, betaflight software and the opportunity to train like the pros using the DRL Simulator.
Meccano M.A.X.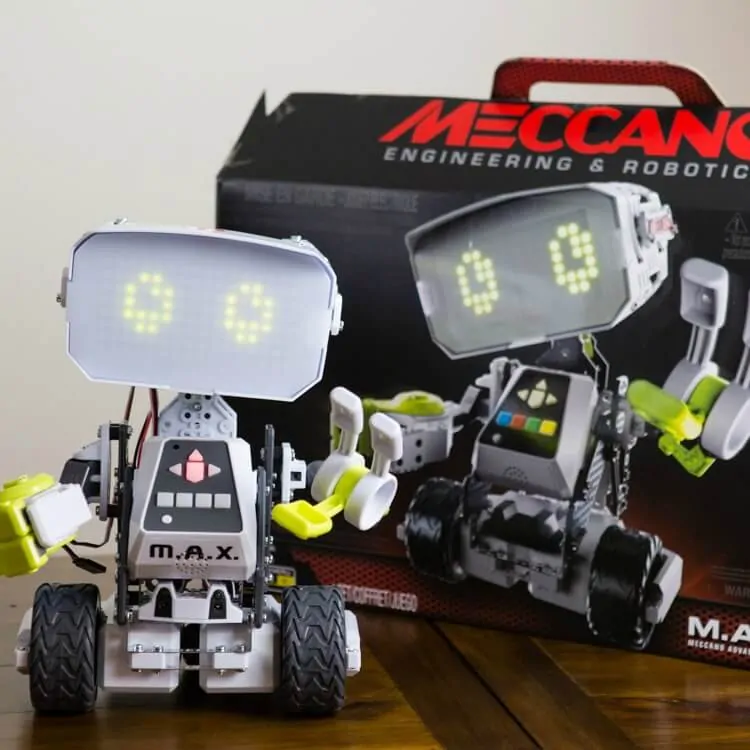 Meccano M.A.X. — An AI Robot for the Ultimate in STEM Fun and Learning.
Your tweens and young teens will flip over the latest from Meccano — Meccano M.A.X., a robot your child builds themselves and programs to create a customized, one-of-a-kind robot BFF.
Meccano M.A.X. by Meccano, the makers of the classic Erector Sets, uses advanced robotics technology, combining Artificial Intelligence (AI) learning and custom programming. M.A.X. actually has the ability to learn about the person controlling it — so that your child's robot is truly one of a kind.
Using infrared IR Navigation, customizable apps, and a built-in gaming platform, kids have almost limitless potential for personalization, interactivity and fun with M.A.X.
Check out our review and video to meet Meccano M.A.X.
Acer Chromebook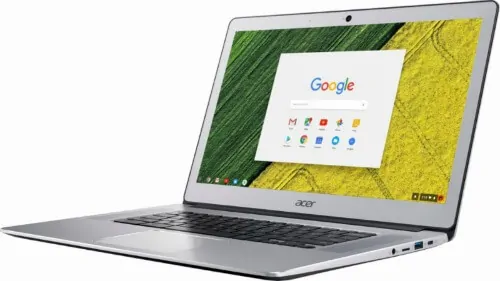 If your tween or teen needs a new laptop, consider an Acer Chromebook. This powerful but lightweight device is great to take to school or the library. Since it's not as expensive as some laptops and it's super light, it's good for carrying around in a backpack.
We love that since this laptop is a Chromebook, you can use Android™ apps from Google Play™. And the battery is long lasting so they can leave the cord at home when they head out to school for the day.
Rustic Pathways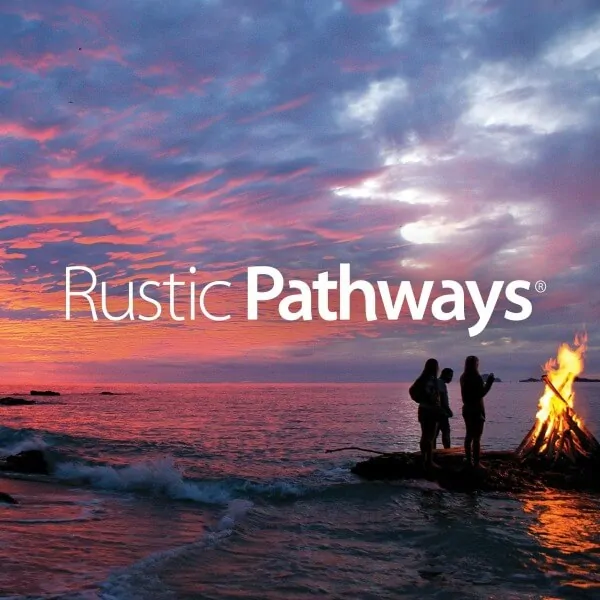 The ultimate gift you could give your teenager is an overseas student service trip with Rustic Pathways.
Janice's son Jackson recently went on a Rustic Pathways trip so that we could find out more about the program and share it with you. Read about Jackson's experience here…

GameDay Driveway Basketball Scoreboard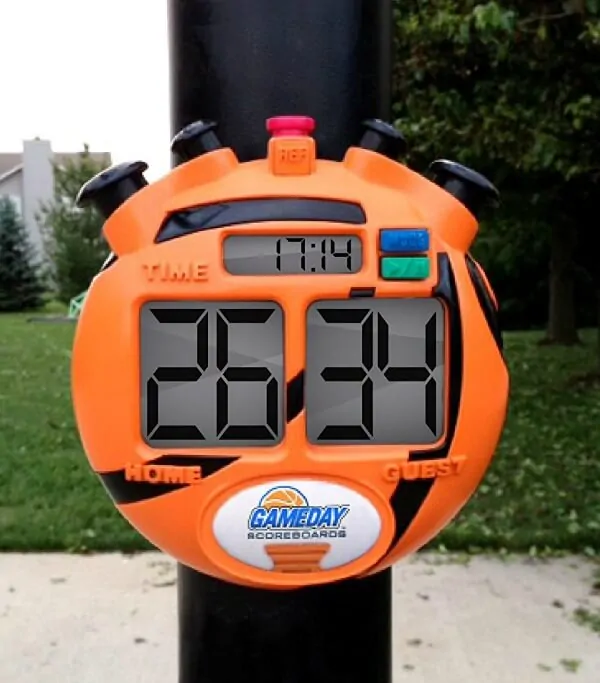 GameDay Driveway Basketball Scoreboard has 10 programmed games and turns a driveway basketball game into an exciting family event.
GameDay not only features a traditional scoreboard function with a game clock and game ending buzzer but adds a Free Throw contest with a 30 second countdown clock, traditional games such as HORSE and PIG with the letters spelled out and more.
Hit the score buttons and hear crowd cheers and horns celebrating.
And what would a game be without a referee to make those critical calls? GameDay comes with a "REF" button that makes the call. Players hit the "REF" button and take their chances to see if the "Ref" calls the "FOUL!" or "NO FOUL!"
Get the your tweens and teens off their devices and back outside with GameDay Scoreboards!
LuLaRoe Leggings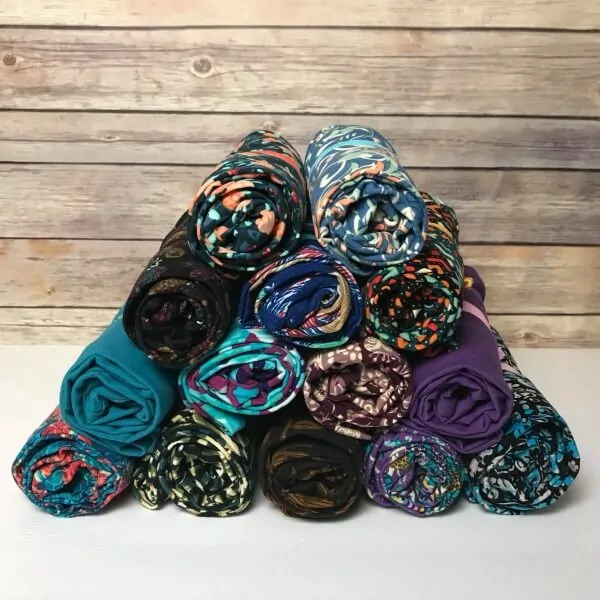 LuLaRoe makes the most ridiculously comfortable leggings… and they make them in all sizes including tween sizes. Teens can wear the adult One-Size or if your teenager usually wears Women's size 10 or above, the Tall and Curvy will be great.
Your tween or teen will love lounging around the house in LuLaRoe leggings and they can dress them up with a cute top or dress to wear to school or out on weekends.
Personally, I think these leggings are so comfy, I never want to wear anything else.
I've purchased a couple pairs of LuLaRoe leggings and a dress from various consultants and my friend Laura gave me a couple cute LuLaRoe outfits to thank me for including her in these gift guides. Most of the time now, I'm wearing LuLaRoe and loving how soft the fabrics are.
Christmas is a wonderful time to show love and support to your friends online who are LuLaRoe consultants. Their leggings make fantastic gifts!
Our friend Laura, blogger and mother of 6, is working hard as a LuLaRoe consultant and we'd be so happy if you visited her Facebook group.
Sport In-Ear Earphones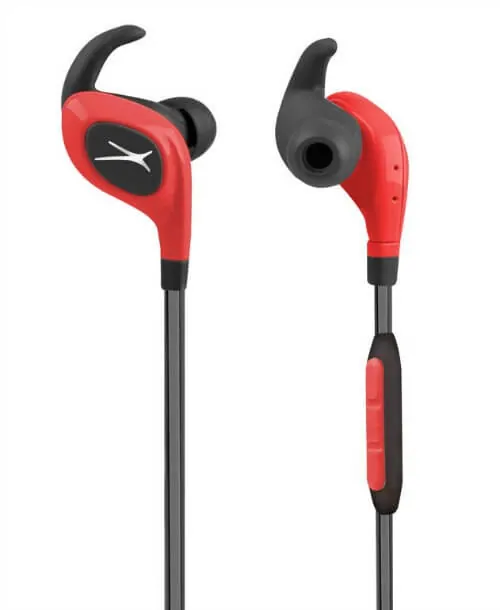 Teens who workout while listening to music or audiobooks will love these sweatproof and waterproof earphones.
Altec Lansing Sport In-Ear Earphones have secure Freebit® ear buds that come in small, medium, and large for a custom fit.
With six hours of battery life and a 30-ft wireless range, these magnetic earbuds with their reflective cable are perfect for all types of fitness including night time walking and jogging.
Backed with 8mm drivers and a certified IPX7 waterproof rating, these earbuds can withstand immersion in water up to 1 meter for up to 30 minutes.
They go around your neck and have a built-in microphone and song navigation/telephony buttons so you can manage your music and calls efficiently.

Microdermabrasion Brush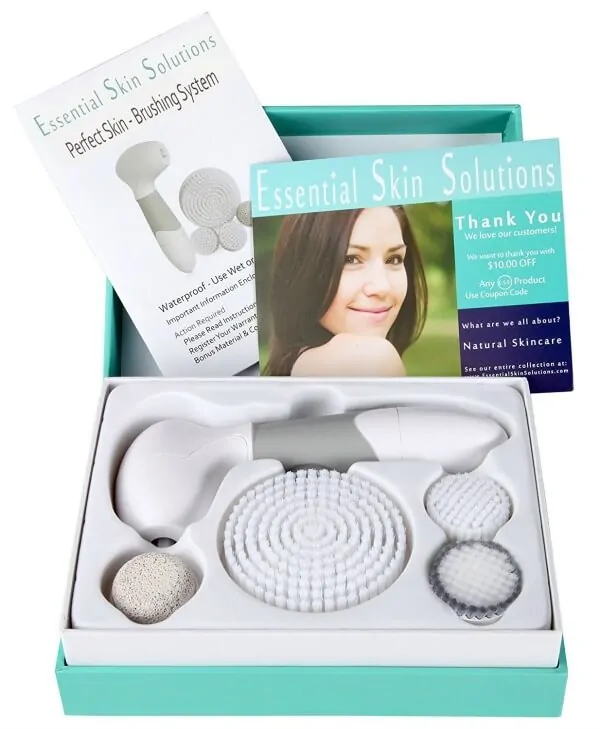 This Face and Body Brush Cleansing System might not be the most exciting gift you give your teenager this year, but it might be one of the most helpful.
Many teens struggle with acne and this Face and Body Brush Cleansing System from Essential Skin Solutions is an exfoliating facial brush that uses microdermabrasion to minimize pores and clean skin.
It can help get rid of acne and blackheads.
Backup Charger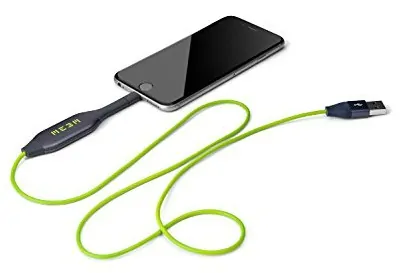 MEEM is a phone charger cable that automatically backs up the personal data on your phone to the cable itself every time you charge your Android or iPhone whether by Power Adaptor, Car Charger, PC port or Power Bank.
Because you charge your phone at least once a day, your personal information is always backed up with no third party access to your info.
There's no need for the cloud or paying monthly data storage fees. It is your data in your hands.
It's available in 32GB, 64GB, 128GB for iOS and Android on the MEEM website and on Amazon.
Electric Scooter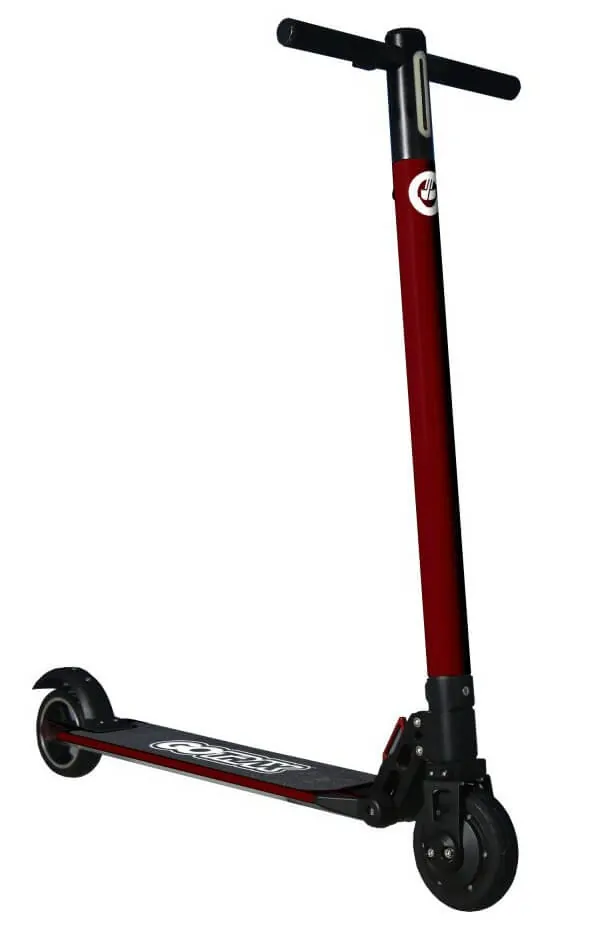 Your kids will go wild over this GOTRAX GLIDER Electric Scooter!
Engineered to be a fun and versatile mode of transportation for kids and adults, the GLIDER features an ultra-fast fold-and-release system, making it a cinch to fold for storage, commuting or traveling.
It's swift, smooth and easy to use.
The GLIDER is able to reach a top speed of 17 miles-per-hour for up to 9 miles thanks to a powerful 250-watt motor, features a sleek lunar-bright LED headlight for safety when the sun goes down and a backlit display allowing users to track stats like speed and battery life.
"We used to just think of scooters as kids' toys," says Chief Marketing Officer Jason Wakefield. "But the GLIDER brings that simple concept into the future. It's a lot of fun, but it's also an efficient and economical 'last-mile' option for daily commutes or just getting around. It makes it enjoyable and easy to get there faster without breaking a sweat."
DO WHAT YOU ARE Book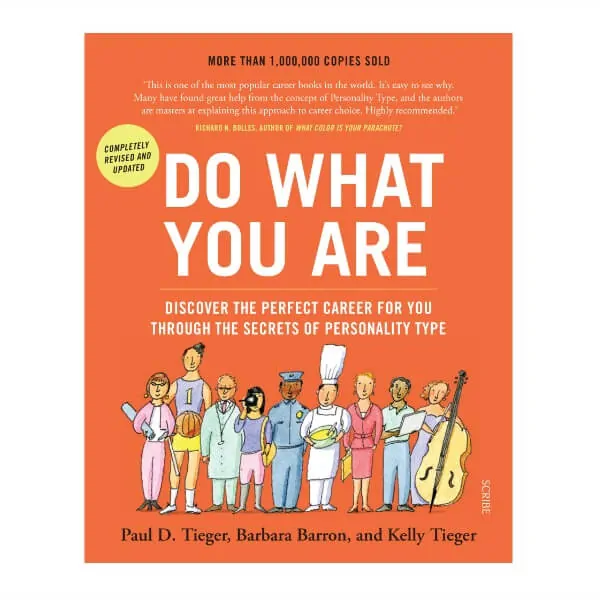 Help your teenager start thinking about possible career choices by learning about their personality type.
Do What You Are is a time-honoured classic that has already helped more than a million people find truly satisfying work. It is now updated to include jobs in today's hottest markets, including health services, education, and communications technology.
Personally, I'm a huge fan of learning about personality types and I wish I'd known more about my own personality type when I was in high school and university.

Herobed Hybrid Mattress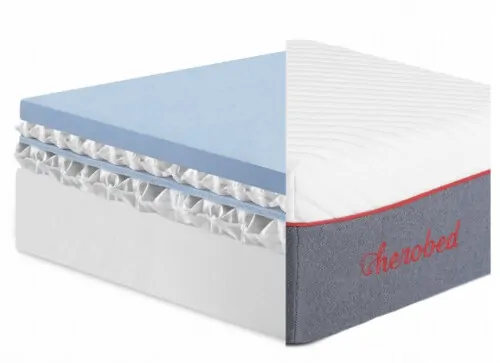 Teenagers need quality sleep.
Unfortunately, many teens these days are not getting enough hours of sleep. And while that is a challenge you want to keep battling, in the meantime you can ensure they are getting quality sleep on a comfortable and supportive mattress.
We're currently testing a Herobed mattress… my daughter Sophia is actually the lucky one who got the mattress… but I've tried it as well. And I love it!
If your teenager is sleeping on a poor quality mattress, Christmas is a great time to get them a Herobed.
Battery Charger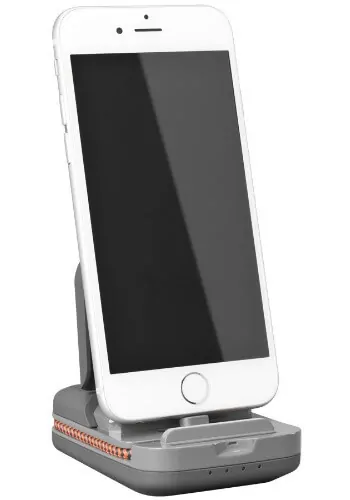 Does your tween or teen keep stealing your phone charger?
Get them a Ventev Chargestand 3000c battery charger with lightning cable.
It's a desktop charger, stand, and portable 3000mAh battery in one convenient device.
They can use the stand to watch their device in portrait or landscape.
They'll like that they can sync their devices while attached to a computer with the chargesync flat Micro USB cable that is included. It works with most cases.

Organic Young Skin Care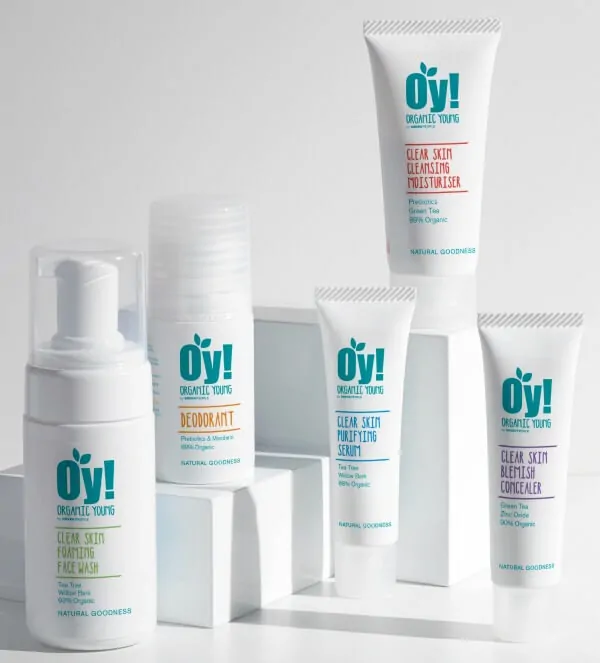 Acne, spots and blemishes are problems that affect many teenagers. With the right natural skin care routine though you can get your teen's skin under control.
Active natural ingredients like Black Willow Bark, Green Tea, Prebiotics, and Tea Tree create a unique spot-zapping combination to control breakouts and balance your skin.
Help your teenagers feel and look their best with Green People's Organic Young skin care products which calm skin, reduce irritation and normalise skin sebum levels.
Special Sale Pricing: 3 for 2 on everything from Thursday 24th to Monday 27th November for Black Friday/Cyber Monday!
Books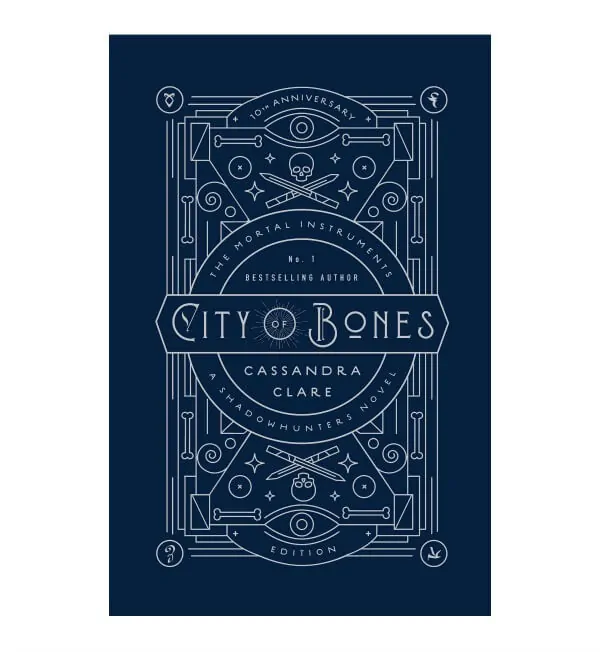 Books are always the best gifts. Even if your teenagers use Kindles, still treat them to some physical copies of books.
The CITY OF BONES: 10TH ANNIVERSARY EDITION is a gorgeous new edition, complete with special content and exclusive color illustrations.
This is the book where Clary Fray first discovered the Shadowhunters, a secret cadre of warriors dedicated to driving demons out of our world and back to their own. The book where she first met Jace Wayland, the best Shadowhunter of his generation.
The book that started it all.

Kindle Unlimited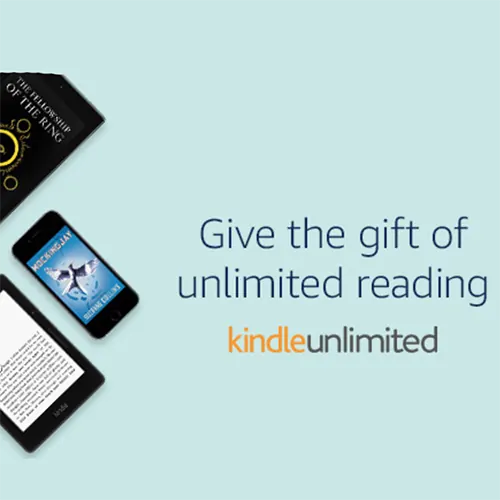 While I will always love the feeling of holding a good book in my hands, I also love reading books on my iPhone, iPad and Kindle.
Since the Kindle app turns everything into a Kindle, it makes sense to get Kindle Unlimited.
Whether your teen has an iPad, Kindle reader, or smartphone, with Kindle Unlimited they will have access to over 1 million books and thousands of audiobooks.
Leave your Kindle at home? Start reading right where you left off with the Kindle app on your smartphone!
Letter Board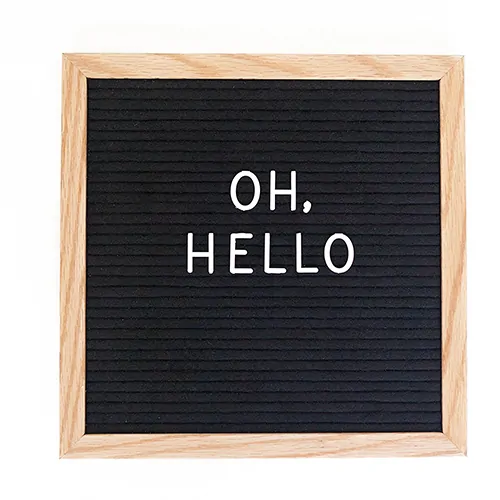 This is great gift for a college student or a teenager who likes to show off a extra little personality in their decor.
They can write favorite quotes, movie lines, music lyrics, or Bible scriptures on this Vintage Inspired Changeable Letter Board.
It is a 10 x 10 wooden frame with black felt background and comes with 290 characters.
Harry Potter Icon Puzzle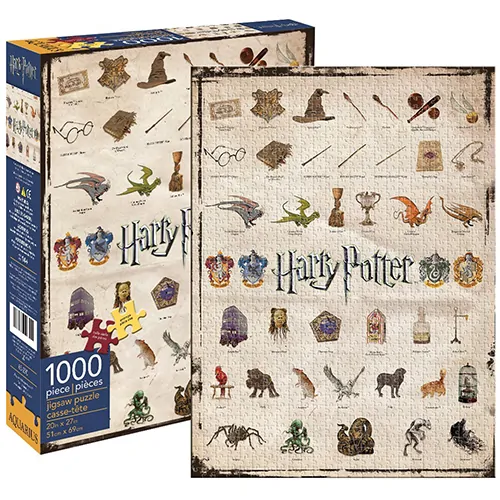 Do you have a Harry Potter fan on your list? This Harry Potter Icon Puzzle is just the thing!
1000 pieces, finished size is approximately 20 inches x 27 inches.
Officially licensed. Features official icons from the entire Harry Potter series.
Scratch Off USA Map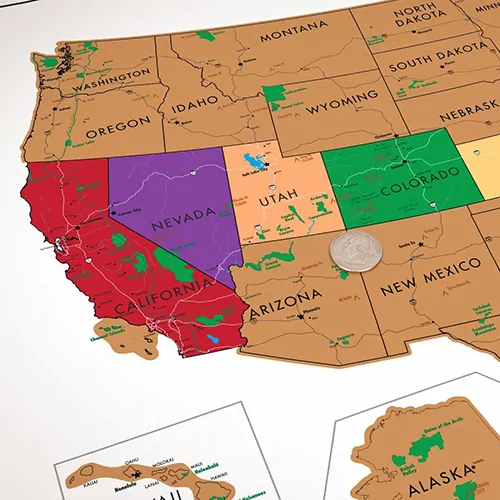 Inspire a love of travel in your teen with this Scratch Off USA Map!
They can relive and showcase their adventures. The map includes expert details –  all the national parks, major cities, highest peaks, and notable highways.
Purchase of this map helps to make a difference! 10% of the profits goes to National Geographic and the Fund for Education Abroad, who sends 2 people abroad each year.
Washi Tape Crafts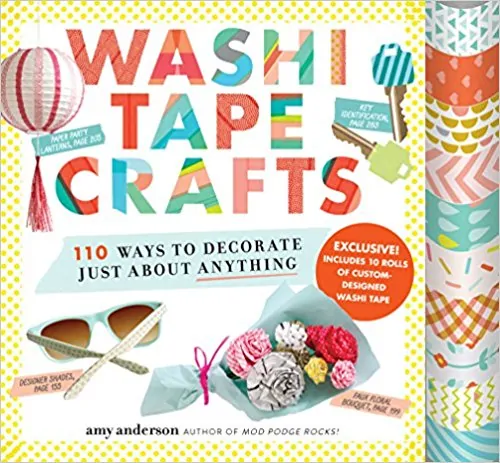 If you have a tween or teen that loves to craft and create this might be a great book for them – Washi Tape Crafts. Washi tape is a Japanese decorative paper tape that is easy to tear, peek, stick & re-stick.
This book has so many amazing projects (110!) and ideas plus techniques like precision tearing, wrapping, and weaving. Included is 10 rolls with 18 feet of tape on each roll.
Bounce-Off Game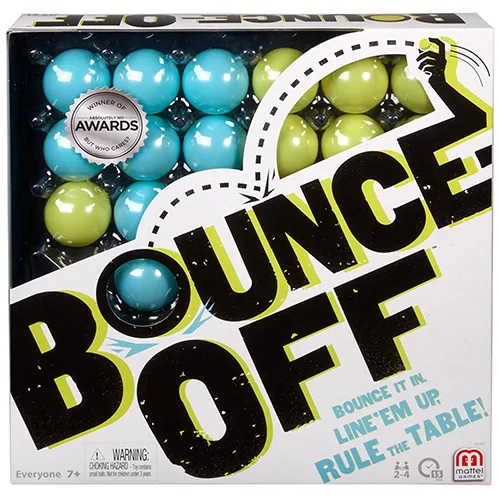 Bounce-Off is a popular game for kids and teens.
It's simple for everyone to understand and play, but the competition is fierce! Play by racing to match the card or play by turns.
This game is great for families, college kids, people of all ages. Perfect for game nights and parties. Earn 3 cards to win the game, includes 9 challenge cards, 16 balls, and the game grid.
Portable LED Light Show Bluetooth Speaker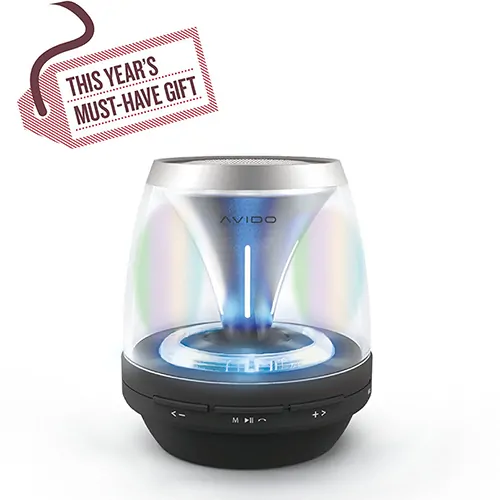 This LED Light Show Bluetooth Speaker is tons of fun! Works with iOS phones, Android phones, laptops, and lots more.
HD Sound and 4-Mode LED lights.
Plays your music with a fun LED Light-Show. Lasts for up to 8 hours.
Unicorn Light-Up Slippers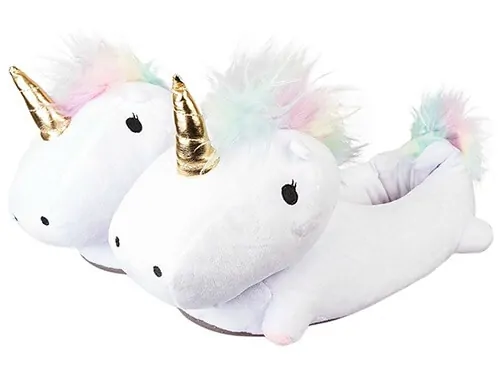 Unicorns are all the rage! These fun Unicorn Light-Up Slippers are adorable, comfortable, and cozy.
They will make a great unique gift!
LED Lights in the cheeks cycle through a rainbow of colors. One size fits most.
App Store & iTunes Gift Card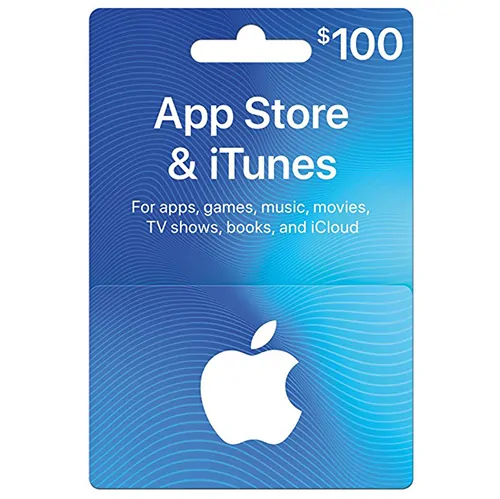 Let's face it… teenagers always want more credit for the App Store & iTunes, either to buy new games or to buy coins in a favorite game, or to buy new music or movies.
So if your teen is tough to shop for, you know one thing they'll definitely want…
A gift card to the App Store/iTunes!
Pick your denomination from $25-$200.
Or perhaps consider something really special for your tween or teen… like taking her to get her ears pierced.
More Gift Guides
Find more gift ideas and to enter to win more prizes, see all our guides…
Disclosure: This gift guide contains some suggestions from sponsors and some affiliate links.
Written by the team at 5 Minutes for Mom
Talk with us: @5minutesformom and Facebook.com/5minutesformom
Pin with us at http://pinterest.com/5minutesformom/
Share With Your Friends
We'd love, love, love a tweet or a pin… Thanks so much!