This post may contain affiliate links. Read my disclosure policy here.
My fifteen year old son, Jackson, traveled this summer to Fiji for a student service trip with Rustic Pathways. Photographs in this post are by Jackson Croze and various Rustic Pathways staff members. Thank you to Rustic Pathways for sending Jackson on this life changing trip.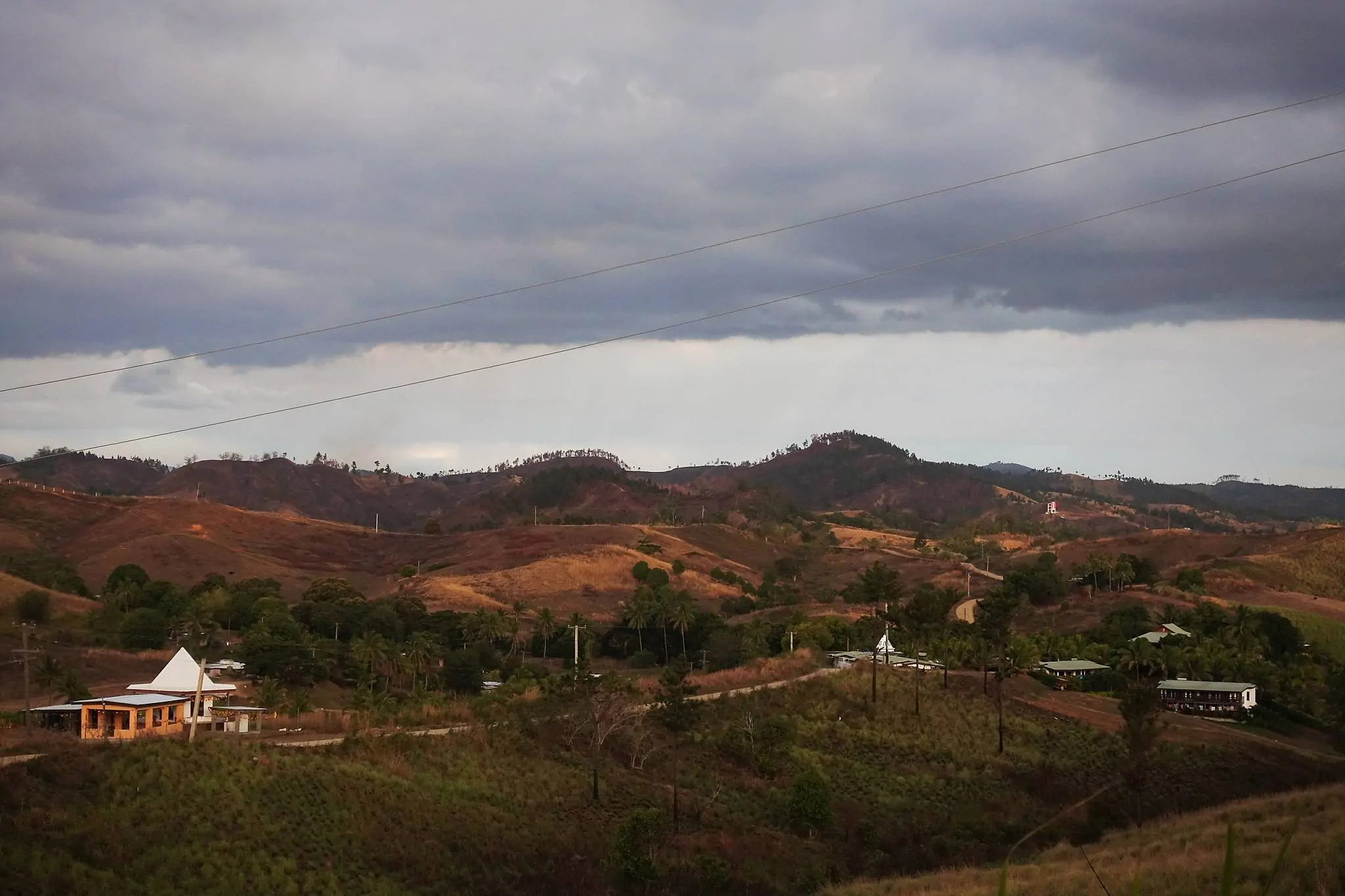 It wasn't the sprawling green countryside, the hot Fijian sun, or even the sparkling blue sea that my son loved most on his trip to Fiji this summer. It was the people.
When I asked him what he enjoyed most about his trip with Rustic Pathways he told me, "It was the opportunity to be with the Fijian people. If I hadn't been with Rustic Pathways, I wouldn't of had the chance to get to know the locals — to live with them and truly experience their culture.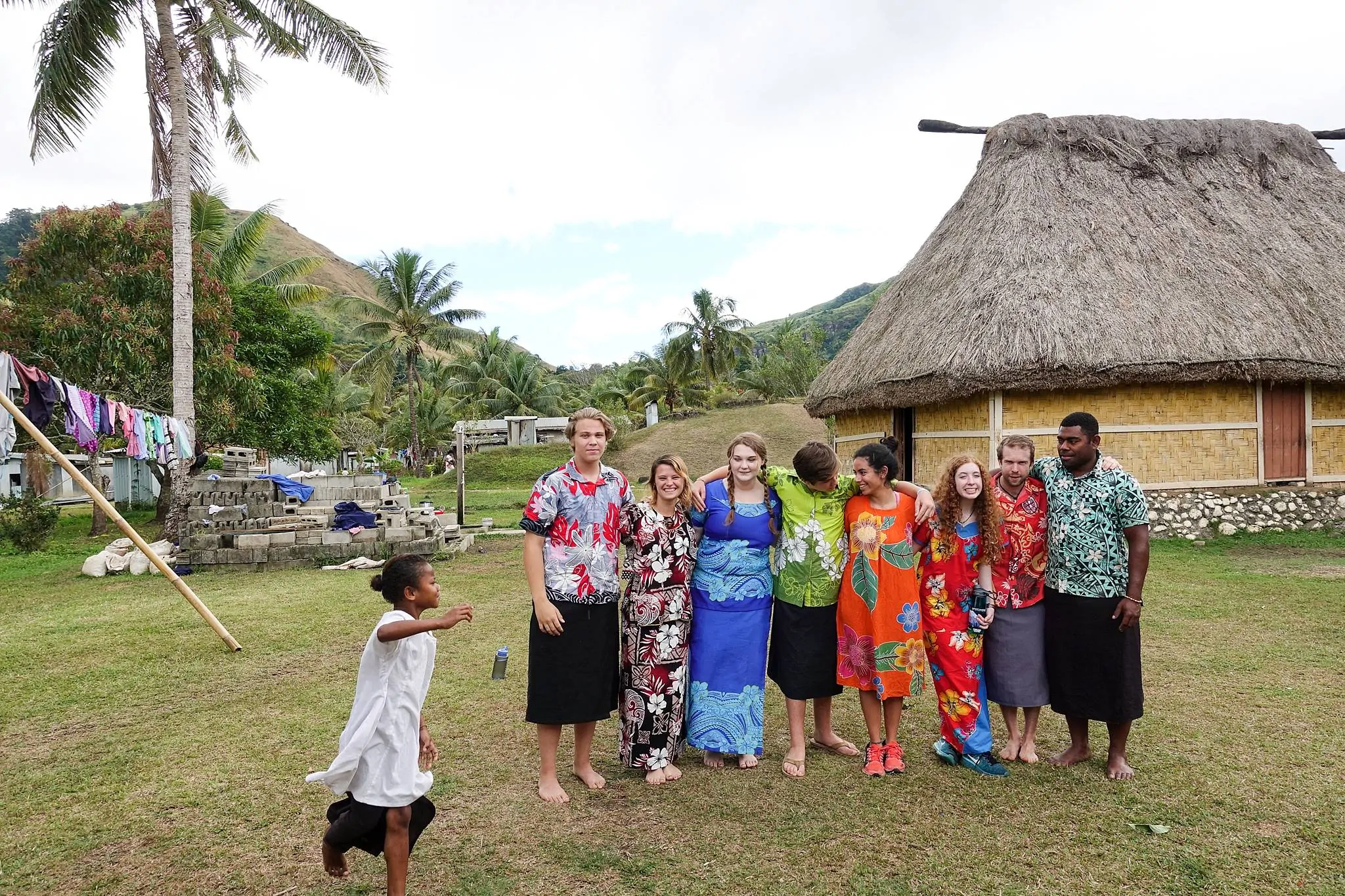 "The people of Fiji are the most kind and loving people on the planet. Everybody is just so energetic and they seem much happier than people from the western world.
"The best experience I have ever had in my life was playing soccer with the village children. Their happiness and energy made me want to run and play with them for hours."
One of the highlights of Jackson's 16 days in Fiji was his weekend excursion to the highlands.
During this two day trip, Jackson and another student stayed with a host family – who happened to be the village chief.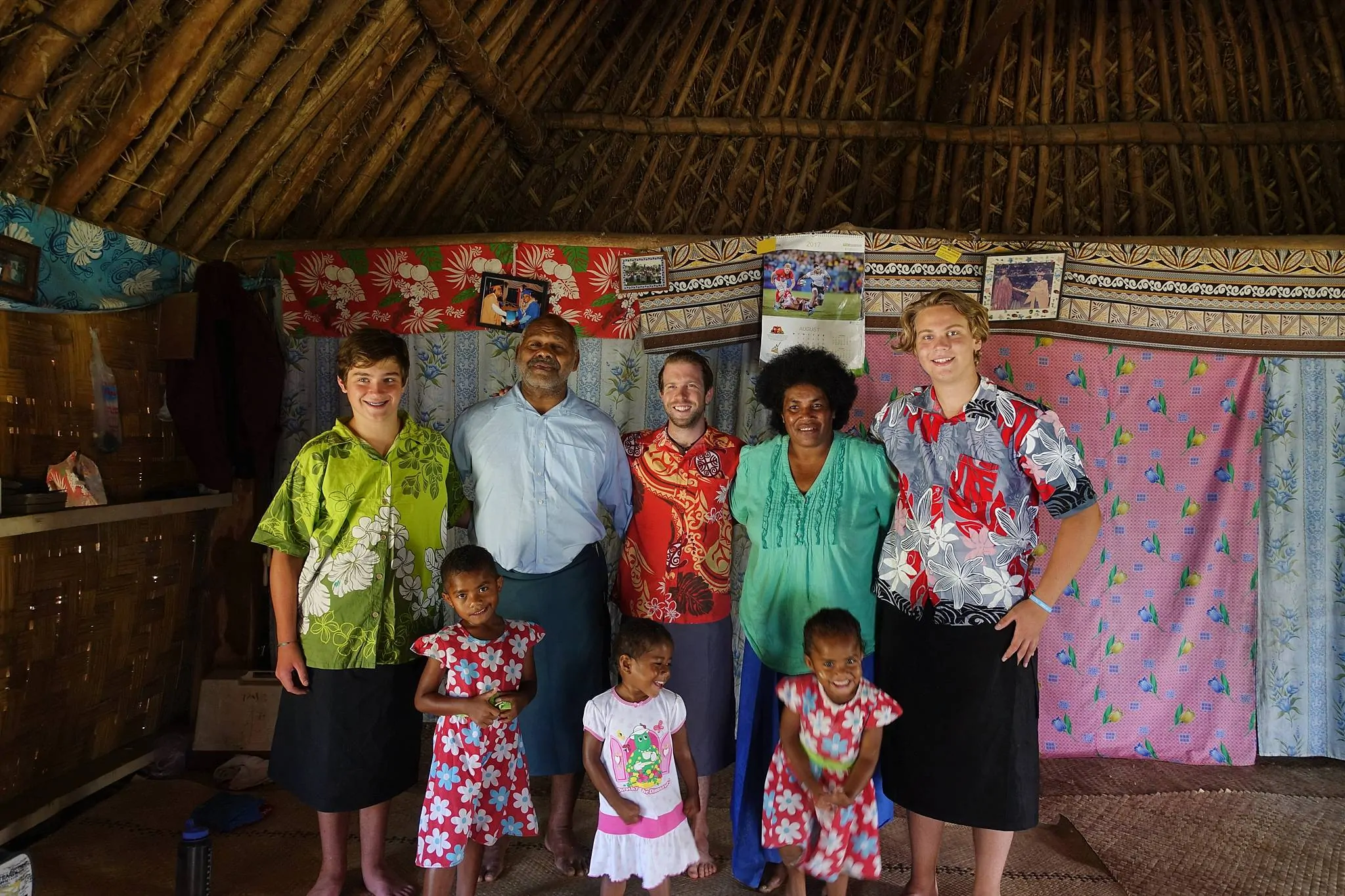 The village used to be the main location for Rustic Pathways before they built the Eco Lodge in Momi so they could be closer to the airport. Rustic Pathways helped build the local school and Rustic Pathways has a great relationship with villagers.
The children are thrilled when Rustic Pathways students arrive and the villagers greet the visitors with a traditional kava ceremony.
"When we got off the truck," Jackson told me, "about thirty kids crowded all around us, some of them shy, some of them open and welcoming.
"The children were always smiling and excited. Some of the little kids were shy, but one little girl would just grab my hand. I would be walking along and all of a sudden a tiny little hand would slip into mine."
What Did You Learn?

The best lesson I learned was to work hard. One day when my program leader Wani was working next to me building a house, we were mixing cement and I said, "We have done this much work, why doesn't someone else do it." And Wani said, "Don't count."

I didn't understand what he meant at first. But as we continued to work, he told me stories from his service in the military, and taught me when working, don't count how much work you have done, just work until it is done. He told me to always persevere, (I was recovering from a bout of illness,) and keep going.

What Was One of Your Best Experiences?

One day we headed out to go kayaking in the Mangroves. When we arrived, I was feeling a sick, (later that day I would fall ill.) We got in the kayaks and paddled our way out to the area with Mangroves — trees that grow near the water with roots that extend and help protect the coastlines from natural disasters.

The deeper we went into the Mangroves, the more beautiful it became and the more I forgot about how sick I was feeling. On the way back, I jumped off a bridge into the water. The whole day was incredible and something I will always remember.

Would You Recommend Rustic Pathways?

Yes. If a student is looking for an immersive cultural experience, something that they will never be able to get from just visiting a country as a tourist, then Rustic Pathways will open them up to opportunities they could never have otherwise.

Rustic Pathways is a well run machine — they are so organized and every aspect of the trip is perfectly coordinated.

I especially loved the local Fijian Rustic Pathways staff, like my counselor Wani.

I think it is great that they employ the local community and I will never forget my Fijian family there. I missed them the most when it was time to leave.
As a parent, I was so excited to send my son overseas with Rustic Pathways. From all of my interaction with the organization before the trip, I knew that my son was in well qualified hands.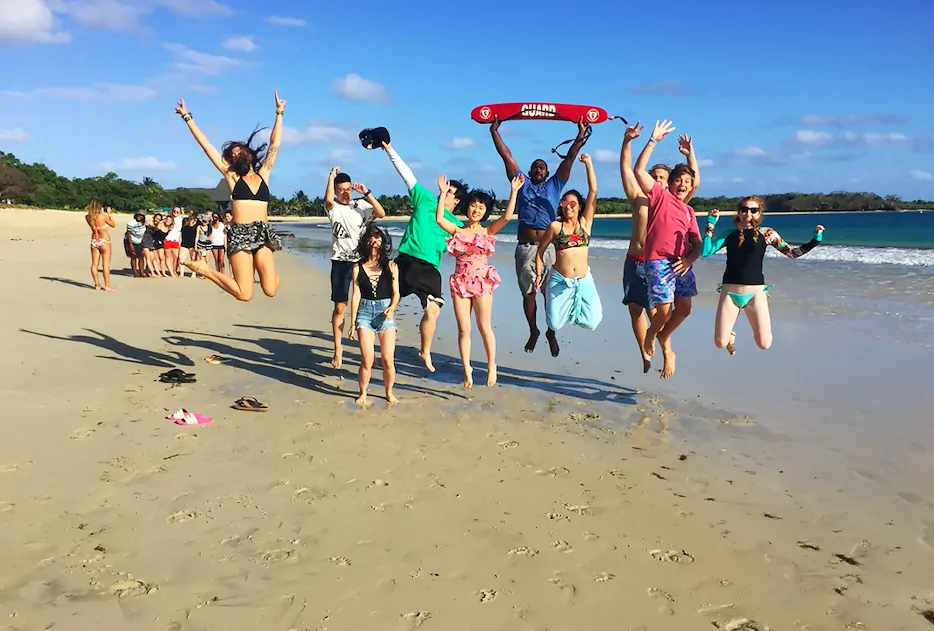 I hoped that he would have a life transforming trip — an experience that opened him up to other cultures and other ways of living. I hoped it would be an opportunity for him to grow, to be challenged, and to give him a passion for helping others.
I am thrilled to report that the trip was all we hoped and more.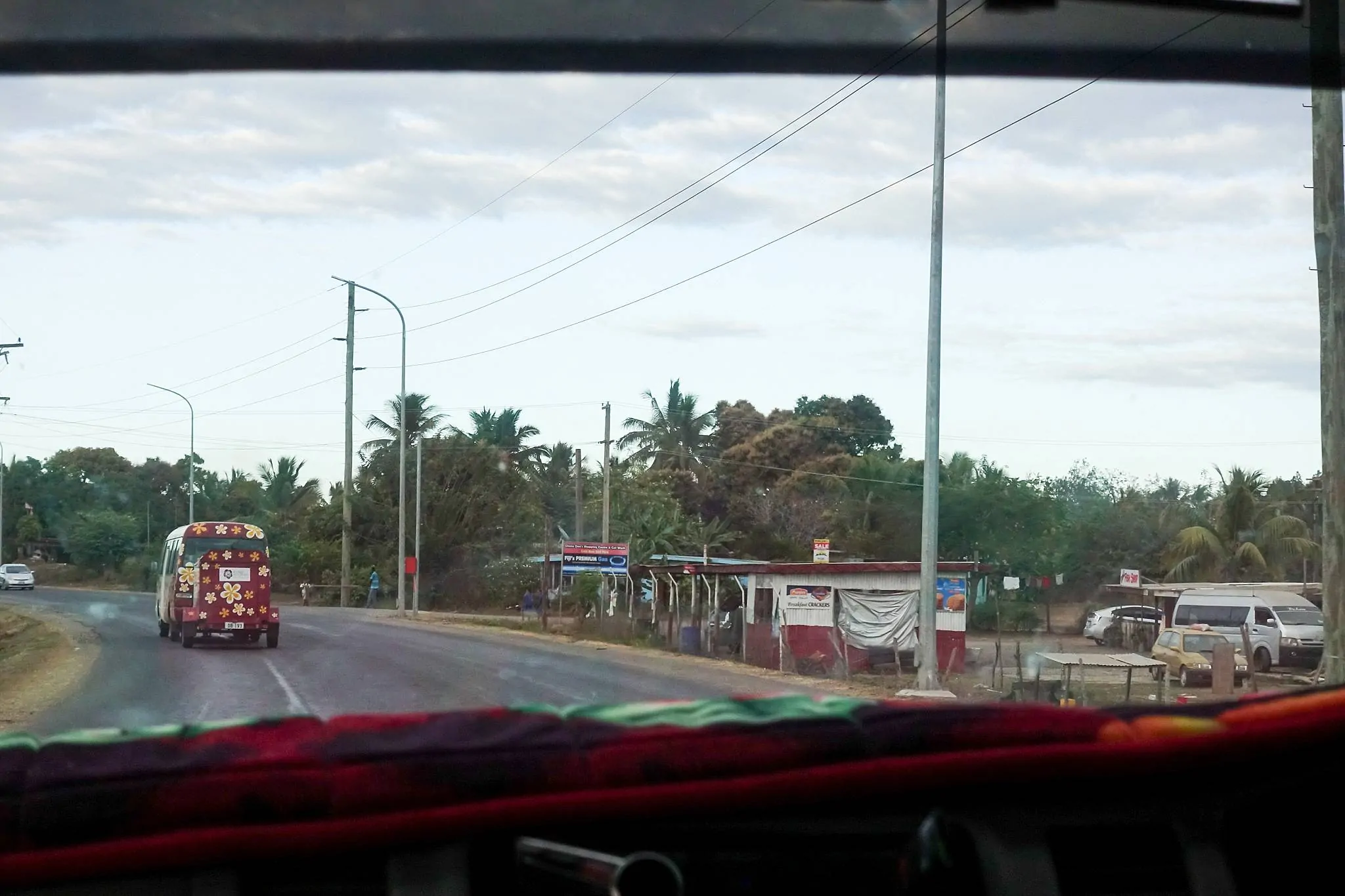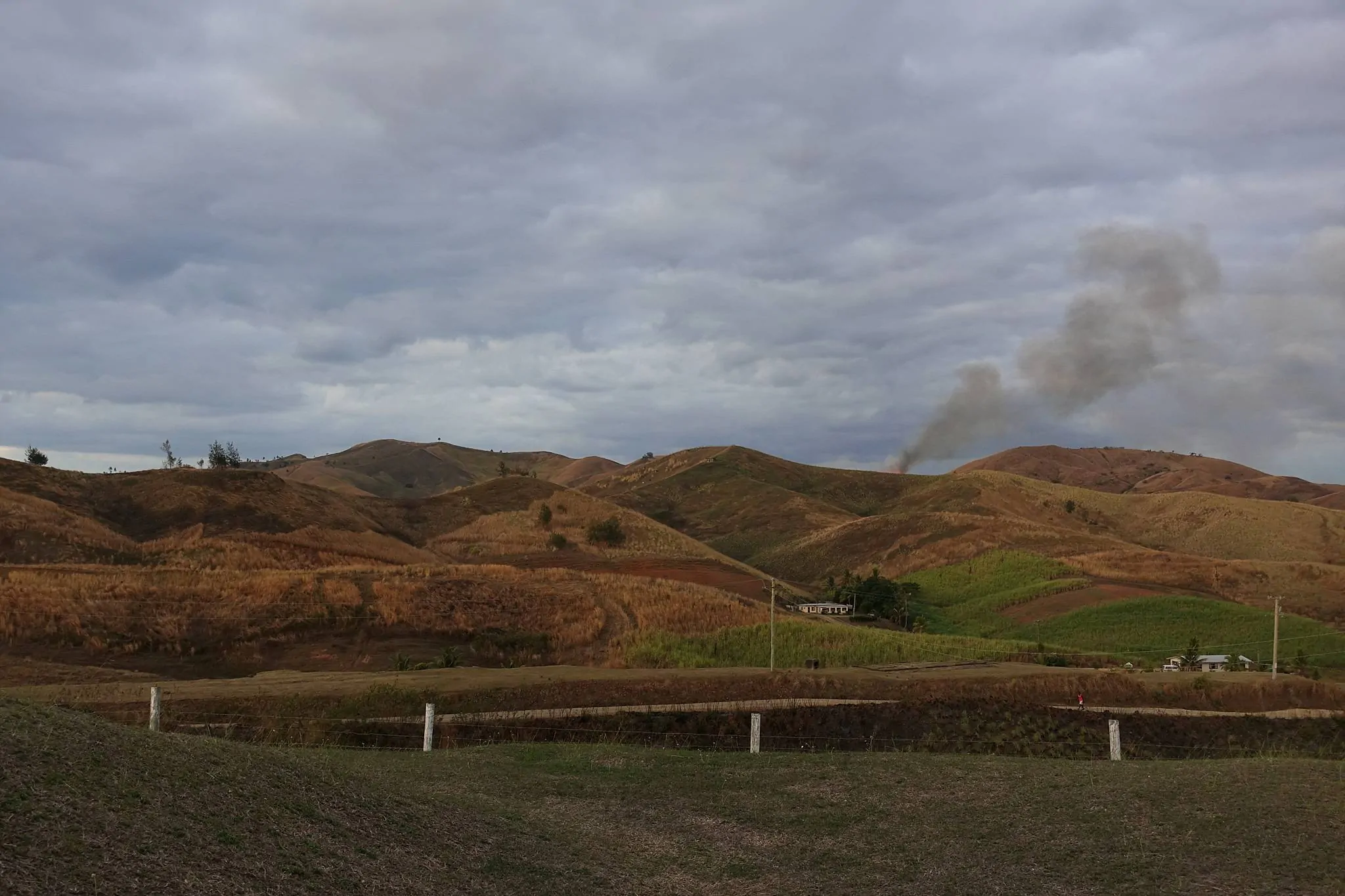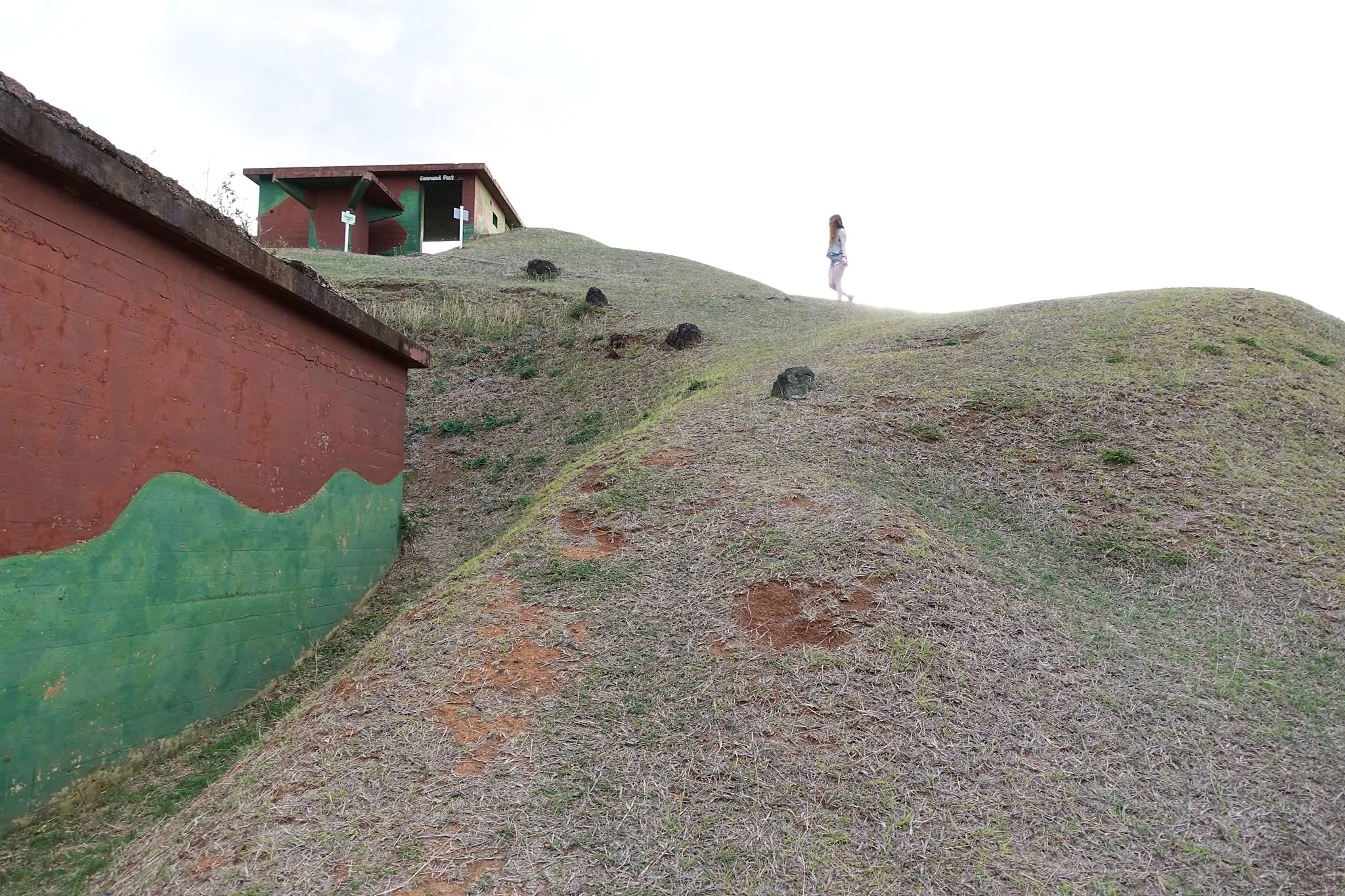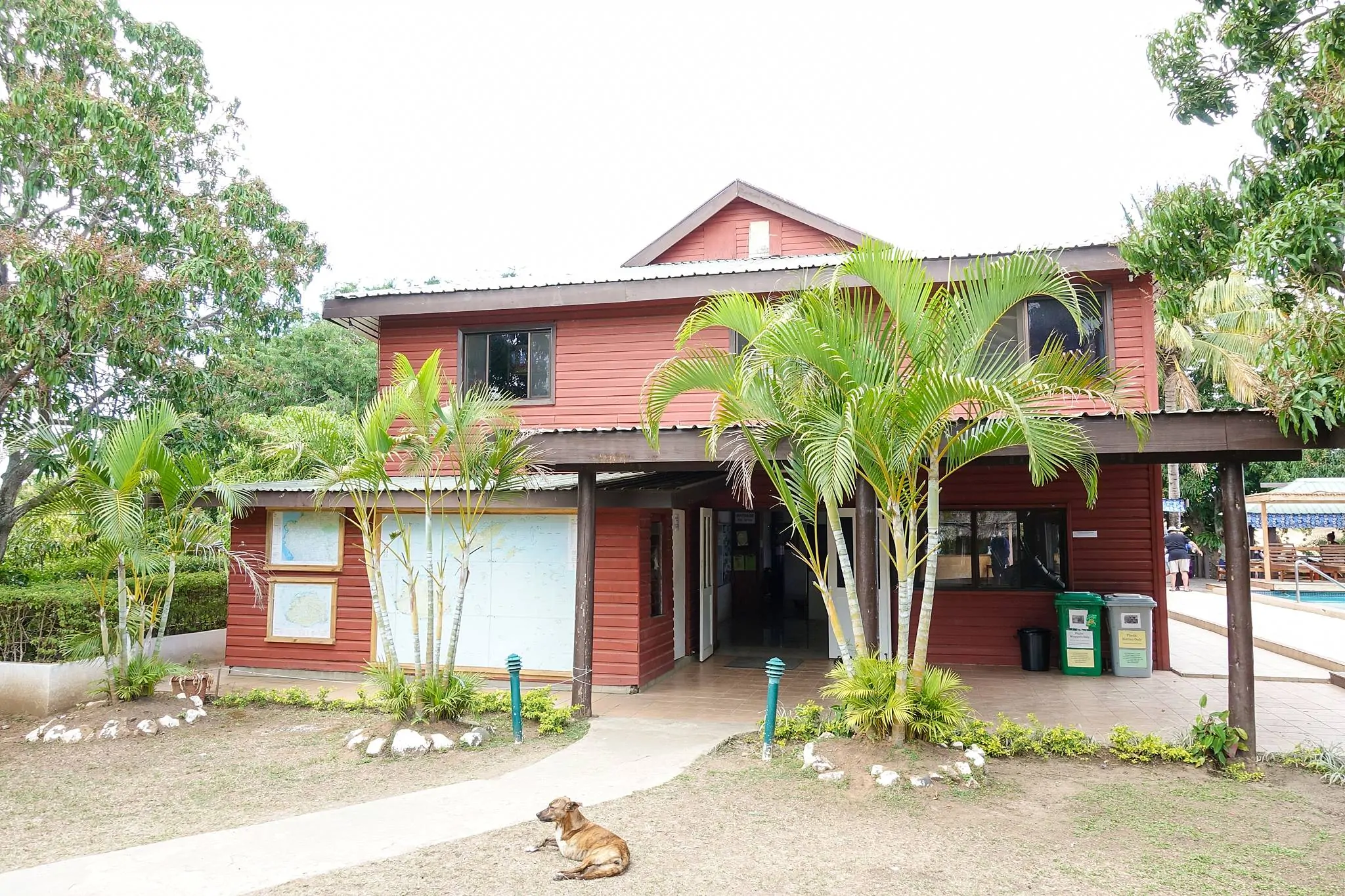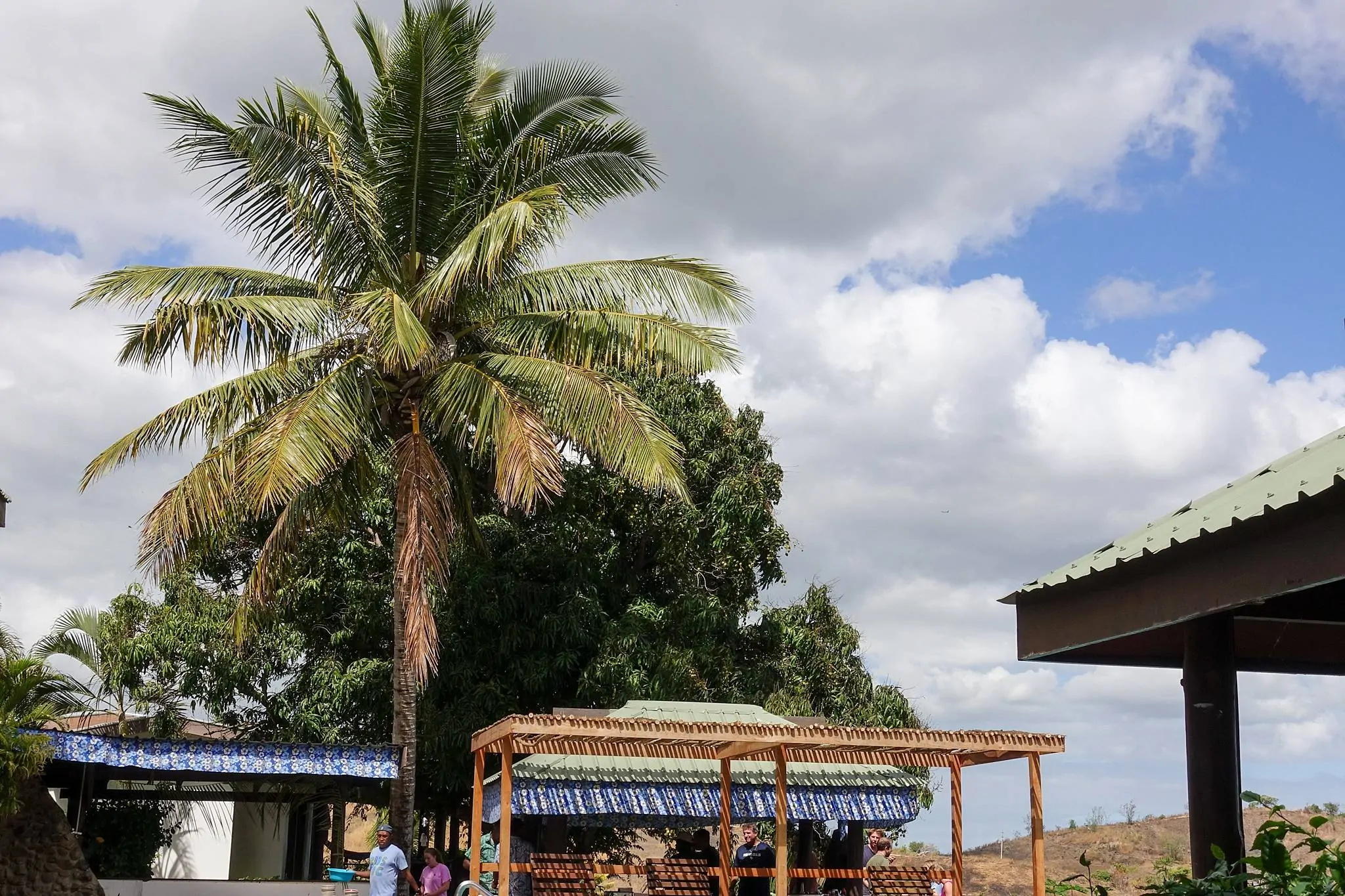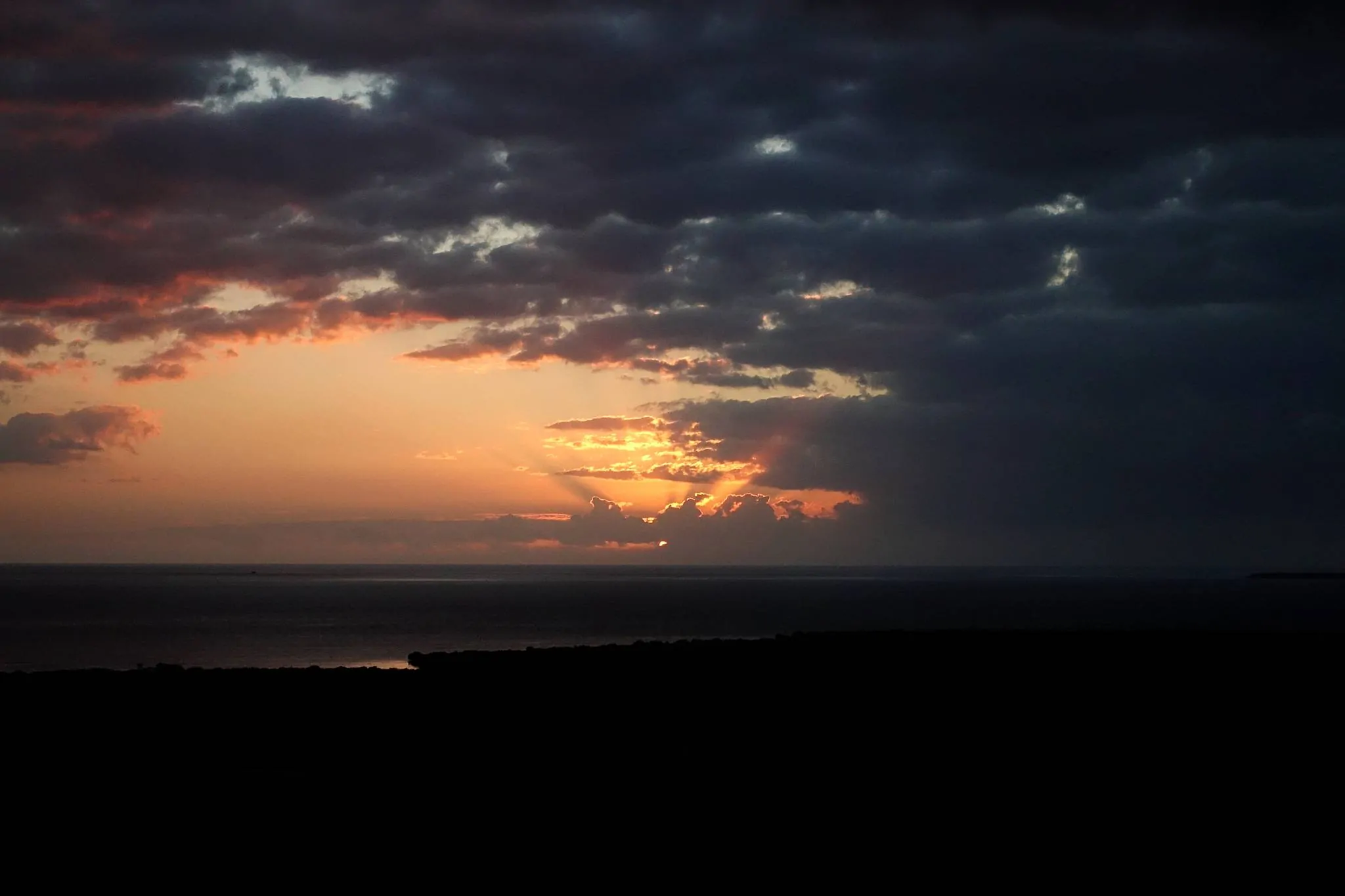 While Jackson did come down with a terrible 24 hour gastrointestinal illness near the end of the trip, that hit him harder than anything he has ever experienced, he told me that even that extreme bout of sickness was part of his life changing experience.
"I experienced the lowest low of my life and the highest highs. It is hard to even think back on how hard it was to be that sick and not to be at home with my family, but it made me stronger."
Fortunately, as fast and hard as his illness hit, it left almost as quickly. After a couple days off, he was even able to participate in the last service shift working on a construction project, (the one he mentions earlier in this post,) before the team flew home.
As I said in my first post before Jackson's trip, I want to raise human beings who are resilient and self sacrificing. I want them to know about the world and CARE about the world. I want my children to be a positive force on this planet.
I believe Jackson's trip with Rustic Pathways was an important part of helping him to grow into a well-rounded, compassionate and understanding person.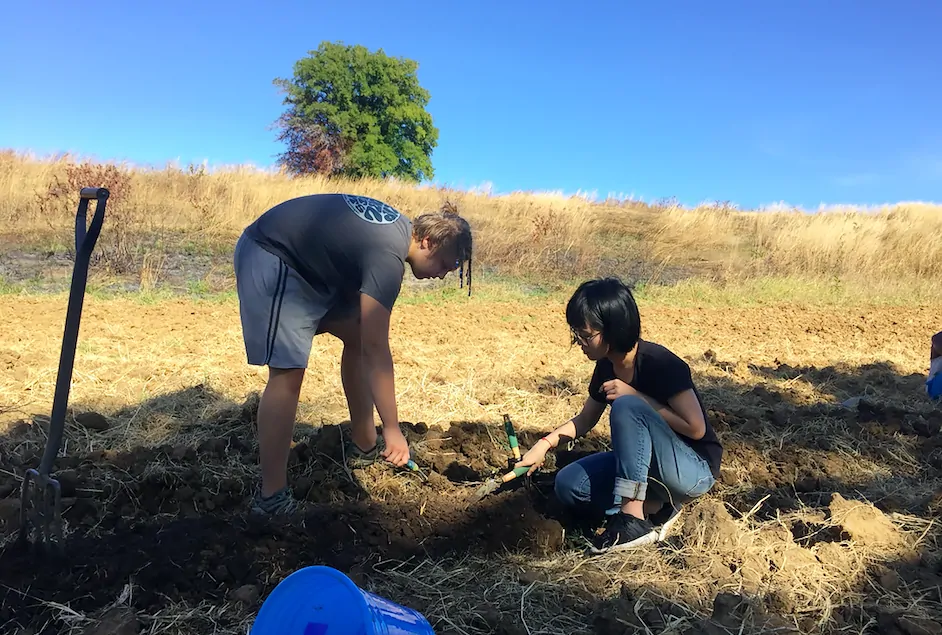 I am so grateful Jackson had this chance to experience Fijian culture with Rustic Pathways and I enthusiastically recommend Rustic Pathways if your teen or young adult is looking for an overseas service opportunity or youth travel tour company.
UPDATE: HOLIDAY SPECIAL ALERT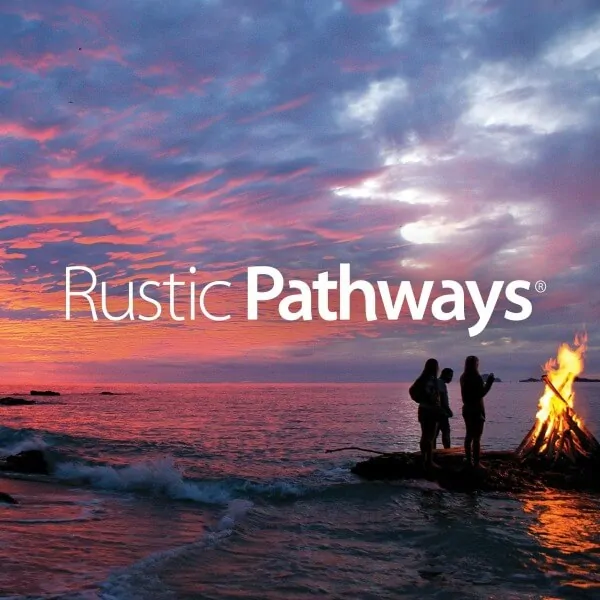 The ultimate gift you could give your teenager is an overseas student service trip with Rustic Pathways.
It is time to sign up with the Rustic Pathways holiday promotion!
Use our exclusive link for 15% off the program cost + a special holiday gift from Rustic Pathways if you enroll your teenager for 2018 travel before December 24, 2017.
The holiday gift will be a 'Rustic Gear Pack' which will include:
60L Patagonia Black Hole Duffel Bag (choose Navy Blue or Black)
Rustic Pathways T-shirt (size of your choice)
Rustic Pathways branded Nalgene water bottle
Branded stickers featuring Rustic Pathways destinations
The new 2017 catalog to help you decide which program to choose
A boarding pass stocking stuffer/teaser
Get the 15% off promotion here…
Pin it for Later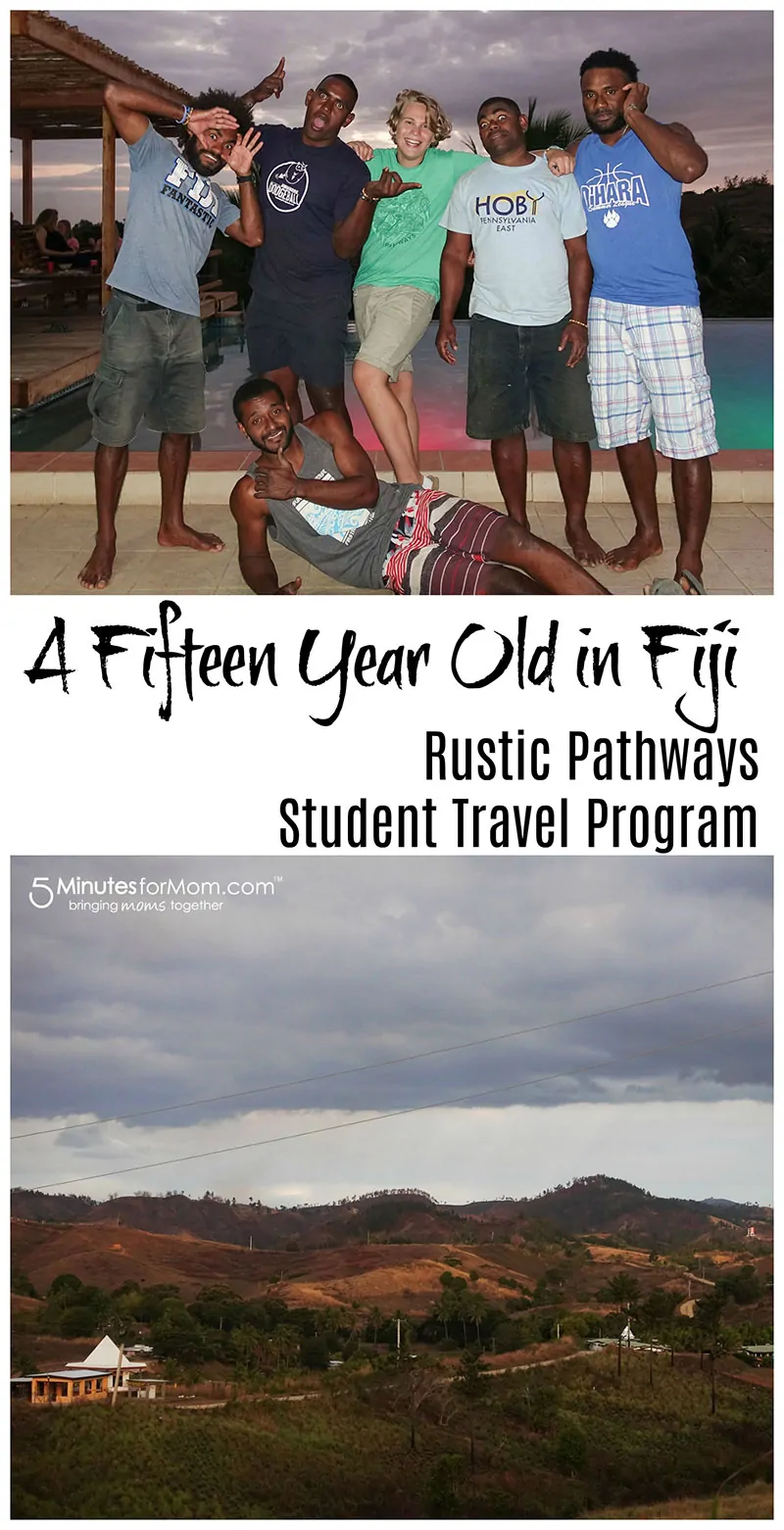 YOU MIGHT ALSO LIKE…
Disclosure: Rustic Pathways sent Janice's son on a service trip to Fiji for the purpose of this review.
Written by Janice Croze, co-founder of 5 Minutes for Mom
Photographs by Jackson Croze and Rustic Pathways staff members
Talk with me: @5minutesformom and Facebook.com/5minutesformom
Pin with me at pinterest.com/5minutesformom