This post may contain affiliate links. Read my disclosure policy here.
Fun doesn't come easily to me these days.
Life is busy and stressful. The demands of being a single mom and running a business take a daily toll and I have to constantly fight off my tendencies toward anxiety and depression. The truth is many days I'd rather just stay in bed.
So this year, I'm selecting as my One Word… FUN.
I want to try to inject more fun and happiness into my daily routine. While I don't have any outrageous vacation plans or anything else out of the ordinary planned for 2015, I want to find more "fun" in what I already do everyday… which mostly includes looking after my kids and blogging. But both of those "jobs" are actually what I love to do.
So I need to remember that my life is as I want it to be… and what keeps me busy is also what makes me happy.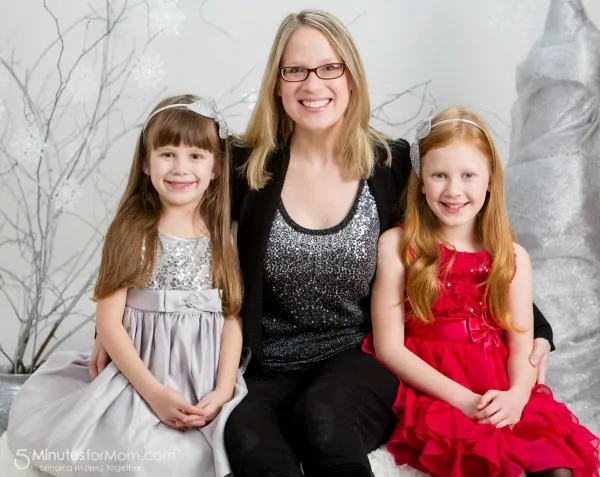 I'm going to try to incorporate more activities with my kids into our blog, including crafts, cooking and educational games as well as shooting more videos together. As my girls get older, they're enjoying "working" with me on these types of blog posts, so there are lots of ways we can have fun and blog together.
While my "One Word" to focus on in 2015 may be "Fun", I do have another more traditional resolution that I've already shared…
You may have read my post on December 1st where I announced I was getting a head start on my New Year's Resolutions by joining a gym. I did manage to make it to the gym a few times during the busy month of December and I'll be joining the masses this January as I try to create a more solid habit of getting to the gym regularly.
What are your Resolutions/Goals/Words for 2015?
Are you making New Year's Resolutions or Goals or selecting one or more "Words" to focus on in 2015?
I want to hear them. If you published a post, add the url in the Linky List below. Then get inspired by browsing through others.
I was inspired by the following image that I bought on the dollarphotoclub website tonight. As we think of resolutions and goals for the year to approach our business and personal challenges, these "solutions" sound good to me…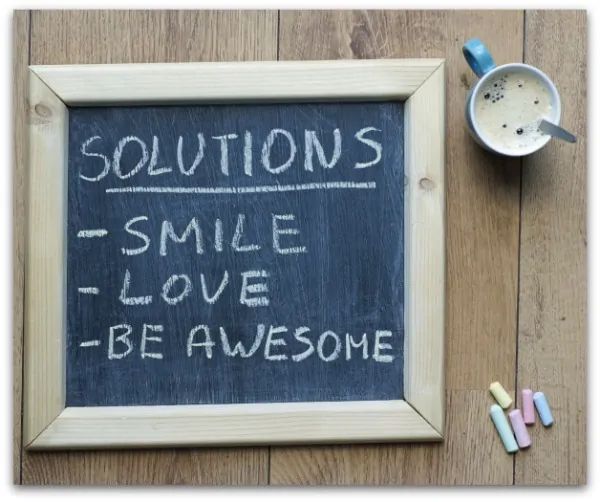 Here's a list of what I've tried to focus on in previous years… 2014, 2013, 2012, 2011, 2010, and 2009.
Share Your New Year's Resolutions, Goals or "One Word" for 2015