This post may contain affiliate links. Read my disclosure policy here.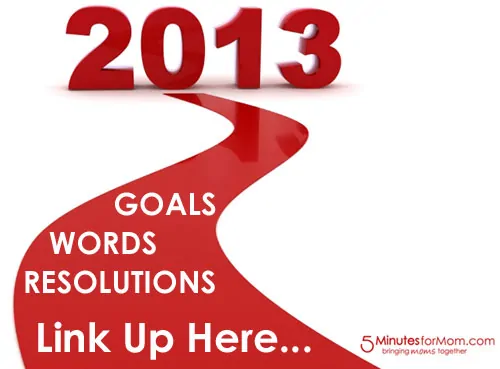 Are you making New Year's Resolutions or Goals or selecting one or more "Words" to focus on in 2013?
My "One Word" For 2013
As I shared last year, throughout most of my life, I never made "New Year's Resolutions". I'm not much of a "list" person in general, and the idea of a list of resolutions never appealed to me.
But after a few years of blogging and reading my friends' New Years Goals, I decided to make my own list.
In 2009, I set a list of 5 goals or "resolutions". As 2010 approached, I looked back at that list and decided to give myself a redo. And in 2011, I borrowed from Chris Brogan the idea of selecting Three Words to focus my intentions in the new year.
In 2012, I decided to focus on one word and I chose "Grow".
This year, I am again selecting One Word to focus my intentions for the New Year.
My one word for 2013 is "Enjoy".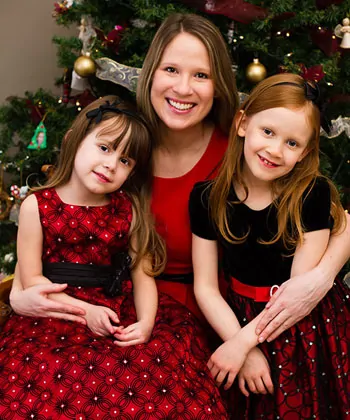 The last several years of building my business while working at home have been wonderful but also tough. I've met many goals but also never followed through on others. While 2012 was a great year for me, the last few months I've let myself get down about the projects I haven't yet completed.
So while in 2013 I am going to work hard to complete those tasks and embark on new projects, I want my overall intention to be to enjoy my life.
My beautiful girls will turn 6 and 8 years old in 2013 and I'm keenly aware of how my time with little girls who love to snuggle and cuddle will not go on forever.
I want to ENJOY my moments with my precious girls and ENJOY my work that allows me to be at home with them. I am blessed and I want to enjoy it.
Written by Susan Carraretto, co-founder of 5 Minutes for Mom
Talk with me: @5minutesformom and Facebook.com/5minutesformom
Pin with me at http://pinterest.com/5minutesformom/