This post may contain affiliate links. Read my disclosure policy here.
This holiday season, Kellogg Canada will donate $20 to the Salvation Army for each toy-inspired treat a Canadian uploads to RiceKrispies.ca. The Salvation Army will, in turn, use the donations to buy toys for children in need. (Please note that this post is part of a promotional campaign with Rice Krispies.)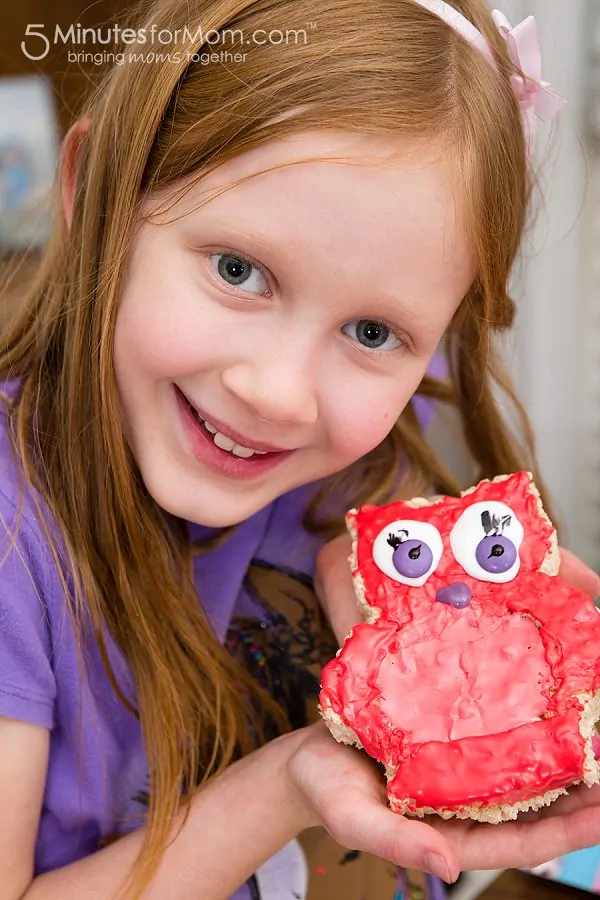 The one dessert we have made more times than anything else in our home is Rice Krispies Treats. Over my mothering career, I have made more batches of this marshmallowy gooiness than I can count.
Yes, we love Rice Krispies Treats around here. And I love that they are the quickest, easiest treat to whip up when my kids are wanting something fun to make and sweet to eat.
Olivia has been a Rice Krispie Treat pro since she was four. (We even have a page here at 5 Minutes for Mom dedicated to Rice Krispies Treats recipes.)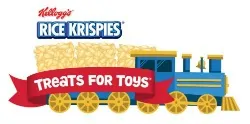 So we are honoured to work with Kellogg Canada to spread the word about the Treats for Toys program with Kellogg's Rice Krispies and The Salvation Army.
Last week, our kids made up a new batch of toy-inspired treats for the #ToysforTreats program.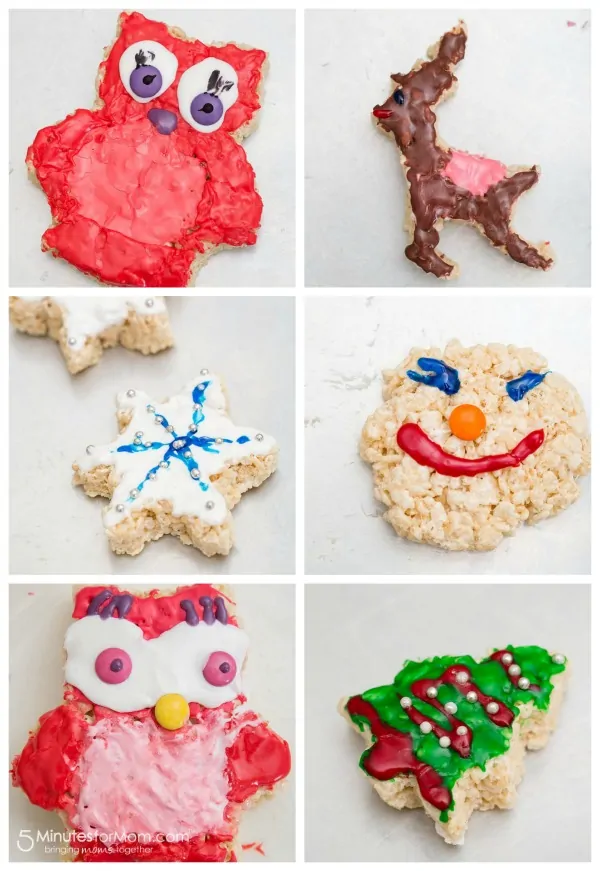 Rice Krispies Treats — with COOKIE CUTTERS
For our previous batches of toys, we have cut out shapes and "built" different toy-inspired treats. Last Christmas we made a Rice Krispies Princess, a Rice Krispies Treats Race Car, a Rice Krispies Treats Robot, and we even had a great time making a video "How to Make a Rice Krispies Treats Princess."
So far this year, we have made new versions of race cars and princesses, but we wanted to mix things up a bit.
Our girls used cookie cutters to cut out shapes and then decorated them. They had a wonderful and delicious time…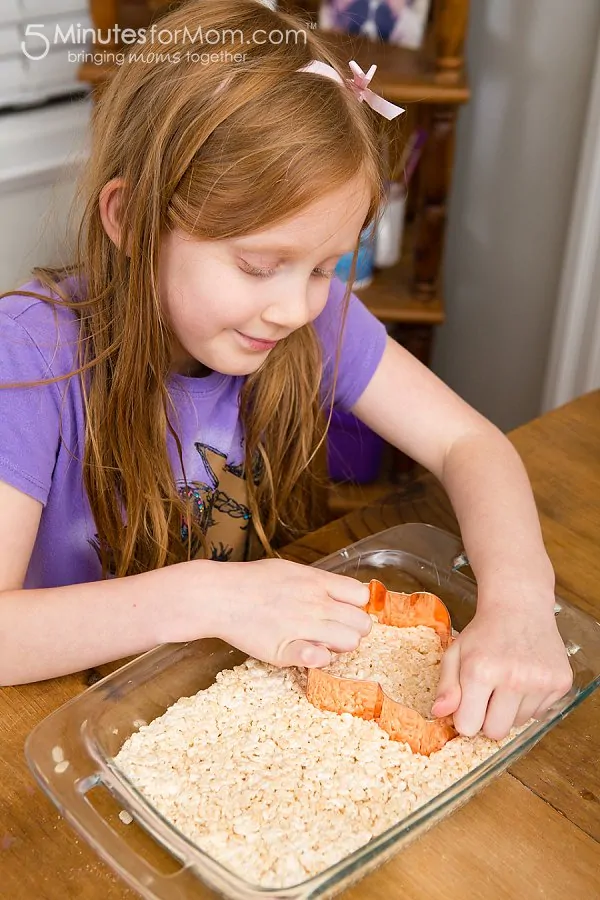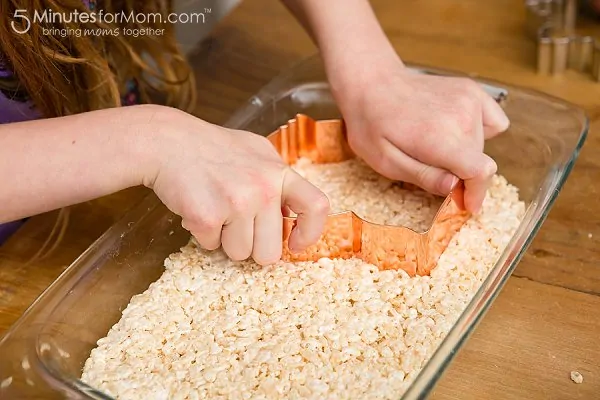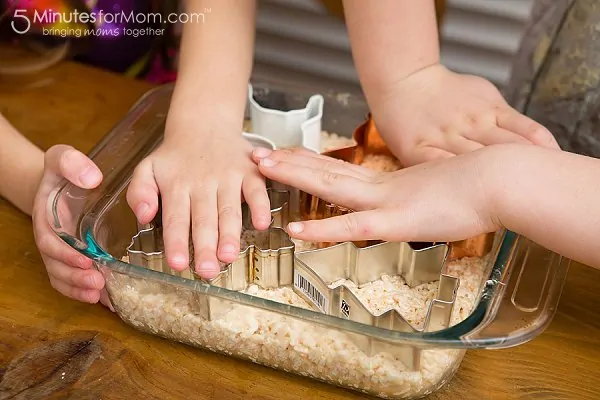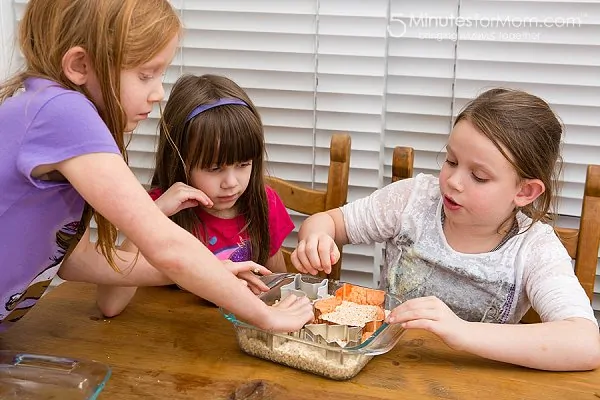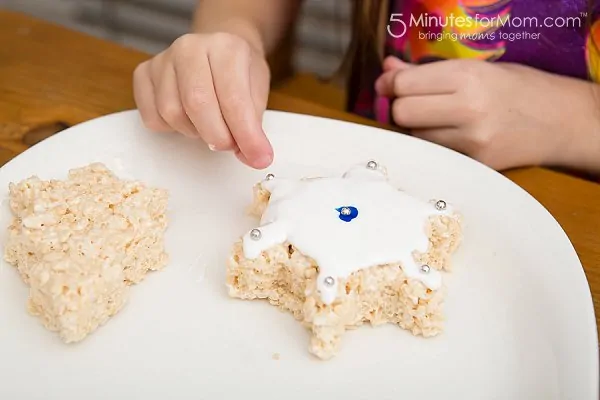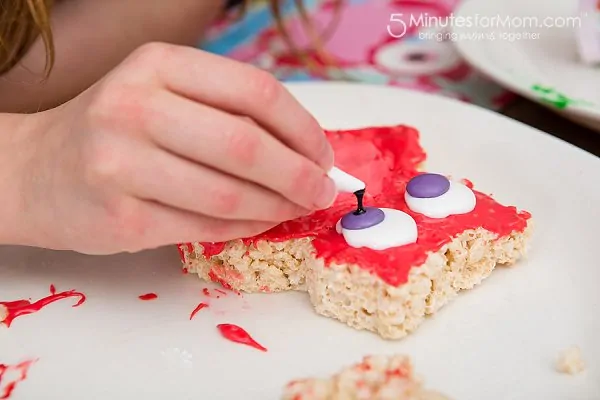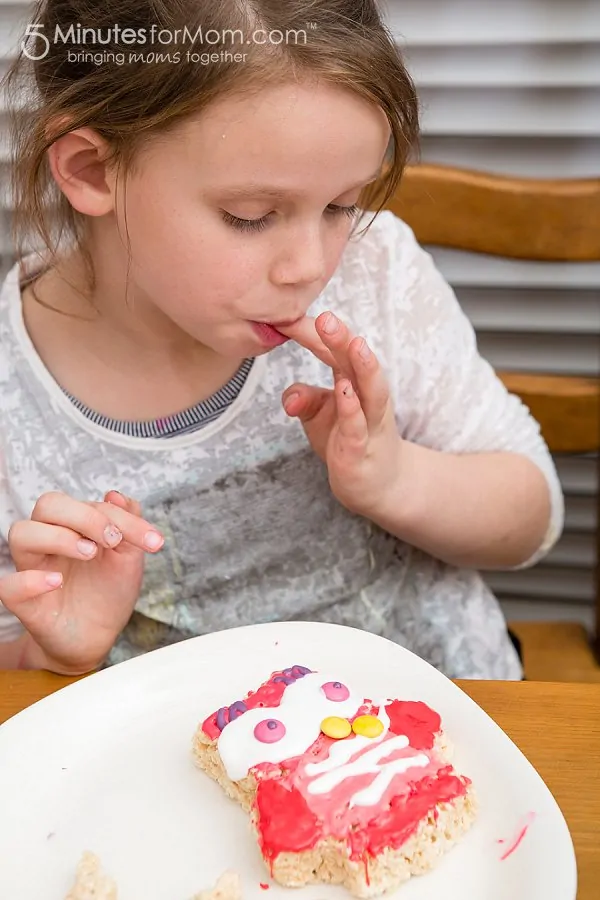 Join in the #TreatsForToys fun…
Rice Krispies Treats for Toys is win-win for everyone involved. Families get to have fun together in the kitchen creating toy-inspired Rice Krispies Treats, while helping other families who are in need financially this holiday.
If you want to get your family involved with Treats for Toys, grab a box of Rice Krispies and a bag of marshmallows and get ready for some sweet fun.
As Simple as Making a Rice Krispies Treat:
Create a toy-shaped treat (You can design your own or make one of five new toy-inspired Rice Krispies recipes available on RiceKrispies.ca.)
Take a photo of your treat
Upload your photo to RiceKrispies.ca
Kellogg's Rice Krispies will donate $20 to the Salvation Army to provide toys for children in need
We hope you all have a great time creating your own toy-shaped Rice Krispies Treats this holiday season!
To follow along in the toy-sharing fun, you can follow the #treatsfortoys hashtag.
FOR MORE RICE KRISPIES RECIPES visit our Rice Krispies Treat Resources & Link-Up Page
Written and photographed by Janice Croze, co-founder of 5 Minutes for Mom and owner of Janice Croze Photography
Please note: This post is part of a promotional campaign with Rice Krispies. Our opinions, and our love of Rice Krispies Treats, are all our own!