This post may contain affiliate links. Read my disclosure policy here.

Learn simple tips & tricks to create powerful images that will grow your blog and your business.
In the fifth hangout in our series – Work At Home Moms Strategy Hour, Kelli Miller and I are joined by expert Instagram influencer and top blogger Nadia Carriere.
During this Google Hangout, we shared apps, programs and websites you can use with your smart phone to transform your pictures into works of art. Watch the recording to learn easy ways you can create and edit beautiful and pinnable images.
Watch The Recording
You can watch the full recording here in the video below.
You can go to the actual
Google Event and read all the helpful comments from participants here.
Our Expert Guest
Nadia is the Founder and Editor of Child Mode, a shopping, lifestyle and travel site geared towards families. Nadia is a regular contributor to Disney Baby, Babble Travel, giggle and Traveling Mom. She also manages Traveling Mom's Instagram page and has created a meme for those looking to jump on the photography bandwagon. (Follow @travelingmom, @childmode on Instagram and the hashtag #tmomphoto for more information.)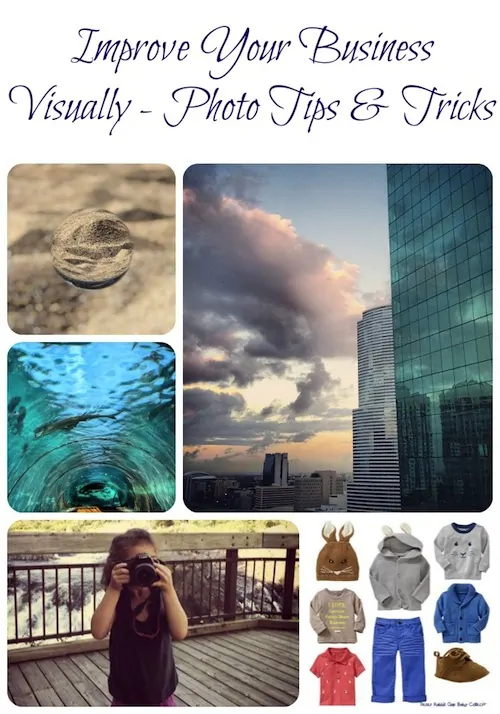 Critical Notes from the Hangout
Visual content reigns supreme when it comes to shareability. Pinterest is one of the most popular social networks on the internet with over 48 million users and it is entirely image driven. Contrary to popular belief DSLR cameras and Adobe Photoshop are not required to create these images. Although they are wonderful tools and work brilliantly, they are most definitely not required to shoot, edit and create collages.
There are many free (or very inexpensive) apps that can be used with your smart phone and a few programs you can use that will transform your pictures into works of art.
While Nadia and Susan do use Photoshop, they both love and regularly use PicMonkey.com. The free version of PicMonkey offers lots of functionality but the affordable paid subscription called PicMonkey Royale offers even more.
Nadia's Favorite Apps (in order)
Nadia uses an iPhone, so some of these apps may only be available on iPhone.
snapseed is Nadia's all-time favorite photography app.
camera+ is an app that Nadia uses on her iphone instead of the regular camera app and has more functionality… it even has a timer.
picframe
instacollage
afterlight for iphone – basically lighting – you can control lighting for the filter – add a little bit of the filter – adjust lighting and intensity
deluxefx app for iphone 99 cents – great for framing photos
Android apps
PS Touch
PicShop
Pixlr Express
Fotor
Touch Retouch
Phonto
Other apps recommended by participants
Typic – can use for watermarks
Diptic – app that can use text on photos
100Cameras app by Trey Ratcliff
Should You Watermark or Add Your Logo To Your Photos?
The short answer is yes.
We discussed watermarking quite extensively in this hangout. It's a personal issue and your decision of whether or not to watermark, or how subtly to do so will vary from person to person and even from one type of image to another. Also, we tend to not watermark our Instagram images as often because Instagram does not make it easy to do so.
Our general consensus was that it is important to subtly watermark photos with your logo and/or website url. One of the best places to put your watermark/logo is in one of the bottom corners of the photo. While it is still easy to crop it, we feel it's best to not obstruct the image by putting a watermark across the center of the image.
Susan and Nadia often add a logo (or as you might call it – "a watermark") in PicMonkey or Photoshop before uploading it to our blogs. Most of our Instagram photos at this time do not have our watermarks on them.
Participants suggested using typic app to add watermarks and/or diptic app to add text to photos.
Instagram is for Businesses Too
Brands and small businesses can use Instagram too. Nadia doesn't consider her website Child Mode a "mom blog", it is a magazine site and a business featuring multiple posts per day that rarely feature stories or pictures of her children. Using instagram to share photos with her readers allows her to reveal a more personal side of herself.
If you're running a business where you don't necessarily reveal much about yourself, consider sharing a more personal side of your business through Instagram.
A great example of a brand using Instagram well is the fashion brand alice_olivia.
Helpful Participant Comments
Here are some of the great suggestions from hangout participants.
Crystal VanTassel
"Every image on your site is an opportunity to promote your brand. You never know which image someone is going to pin, therefore it is imperative your URL is on each one. Even if it is a purchased image. One of the top keyword terms that sends traffic to my site each month is crystalandcomp.com which is on each of my images. If a photo on Pinterest, or on any persons site who takes my images, does not properly lead a reader back to my site as it should, the reader at least has my URL so they can go to my site and find the original content."
Meghan Cooper
"I use eZyWatermark lite."
Cite Fuzz
"Diptic app will allow you to do text and make it see through."
Dianne Velazquez
"My favorite thing with Snapseed is cropping your images to eliminate any unwanted background things."
Annemarie Rossi
I also enjoy Windows Live Photo Gallery. So easy and effective.
Example Posts
Here are a few examples of posts with strong images from Nadia…
Port of Call Review: Tortola & The Baths at Virgin Gorda
St. John's Antigua – Long Bay Beach & Cruise Port Of Call Review
Amazing Natural Wonders Of The World – 40 Places To See Before You Die
10 Retro Spring & Summer Dresses To Channel Your Inner Marilyn
Check out Kelli's post about using the phone in her new Blackberry…
Holy Amazing Camera, Batman! The Blackberry Z10 #VZWA
A few examples of posts with "pinnable" images from Susan and Janice are…
Pin It Friday – Find Your Inspiration
Pin It Friday – Who Needs Sugar?
How To Make Rice Krispies Treats…
Build Bridges, Not Walls
Share Your Photos With Us
Find Nadia Carriere as @ChildMode on Instagram, Pinterest, Facebook and Twitter
Find Susan as @5minutesformom on Instagram, Pinterest, Facebook and Twitter
Find Kelli on Instagram/3boysandadog, Pinterest/Deals_3BD/, Facebook/3BoysandaDog and Twitter/momof3boys3702
Watch Previous Recordings
How to Find Legitimate #WorkAtHome Jobs
How to Get Organized and Productive Working at Home
How To Make Money Blogging
How To Pitch Blog Campaigns To Brands
What Do You Want To Learn Next
Our next WAHM Strategy Hour Google Hangout on May 22 we will have Alyssa Avant – author, speaker, strategist and mom entrepreneur – join us to talk about how to start your own service business.
Tell us what you want to learn about working at home. Leave a comment telling us what topics you'd like us to cover next.
Find out more about these #WAHMStrategy sessions that we hold every other Wednesday 10 am Pacific (1 pm Eastern) at http://www.5minutesformom.com/strategy/