This post may contain affiliate links. Read my disclosure policy here.
In this guest post, Alyssa Avant shares her advice on avoiding work-at-home scams. Alyssa is an author, speaker, strategist and mom entrepreneur.
Susan and Janice have been talking lots about working at home these days and they recently wrote about three ways that they are helping moms work at home.
These two are women after my own heart. I love to help moms find ways to work from home. It is truly my passion. In fact, I recently conducted a survey for moms where I discovered that an overwhelming number of you want to make an income working from home, whether it be part-time or full time.
Many of you were, however, leery of the many scams that are out there. I understand and can empathize with you as I was in your shoes approximately 6 years ago when I began my work at home journey.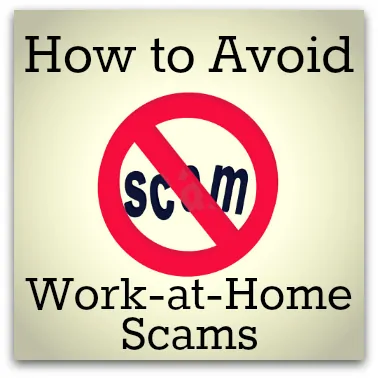 In their recent WAHM Strategy Hour, Susan and her co-host Kelli Miller talked about avoiding scams and finding legitimate work at home opportunities.
In that Google+ Hangout, they talked about the option of running your own business.
Create Your Own Service Based Business
What I have discovered through my years of trial and error, is that creating your own business can be a more productive and profitable endeavor than weeding through the many scams that are out there. Creating your own business especially when you are providing a service is easy to set up, has low start up costs, and is one of the fastest ways to create an income fast!
The type of business I chose to create was a virtual assistant's business.
According to Wikipedia.com, a virtual assistant (typically abbreviated to VA, also called a virtual office assistant) is generally self-employed and provides professional administrative, technical, or creative (social) assistance to clients remotely from a home office.
As a Virtual Assistant you can set your own hours, your own rates and decide what you will or will not offer. But, it's also an advantage to the business owners who will hire you because they will now have someone to take care of the many tasks in their business they don't have the time or skillset for without having to provide an office, or be responsible for employee-taxes, insurance, and other benefits.
Another perk of owning your own virtual assistant's business is that you can choose the type of work you will specialize in as well as the type of client you will market your services to and work with. For example, you might choose to specialize in WordPress websites, social media, email management using Aweber or Mailchimp, or 1Shopping Cart.
As an experienced virtual assistant I would like to share my knowledge with others and in order to do so I need to hear from those moms out there who might be interested in the field as an option for making an income from home.
Do You Want To Work At Home?
If you have are interested in working at home, please take the following survey:
Create your free online surveys with SurveyMonkey , the world's leading questionnaire tool.
Thank you so much for your input.
I'm excited about everything that Susan and Janice are doing here. They are passionate about helping moms and that's a message I can resonate with.
And I'm thrilled to announce that I will be joining Kelli and Susan to talk more about how to start your own service business at the upcoming WAHM Strategy Hour Google Hangout on May 22.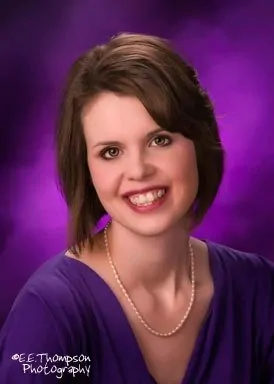 Alyssa Avant is an author, speaker, strategist and mom entrepreneur. Alyssa has been working virtually since 2007. She has years of experience working with online professionals and business owners.
She is driven to help others. She knows there are other moms who have felt or feel just like she did in the early days of building a profitable business a mist the crazines. You can find Alyssa online at http://alyssaavant.com.