This post may contain affiliate links. Read my disclosure policy here.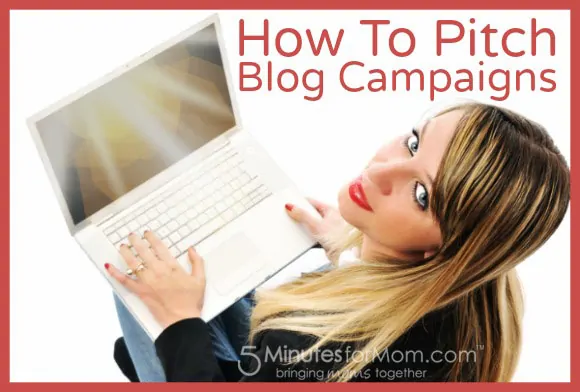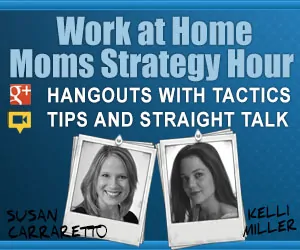 To make money blogging, you need to know how to "pitch a blog campaign" to a brand or a potential advertising buyer.
Jyl from Mom It Forward joined Kelli Miller and me for this #WAHMStrategy Hour to help you work with brands to create promotional blogging campaigns.
We share our own experiences and examples as well as several other resources from bloggers in our community.
Go to the Google Event page here to read all the helpful comments and suggestions from participants.
This is the fourth video in our new Work At Home Moms Strategy Hour series.
Watch The Hangout Replay Now
In the hangout we talked in depth about "pitching to brands" which can mean replying to companies or PR reps that email us as well as reaching out to companies. Often in that communication we include what we call a media kit.
A media kit can be defined as a resource created by a publisher to help prospective ad buyers evaluate advertising opportunities.
"Media kits often contain information about rates, ad sizes and formats, targeting options, audience profiles, case studies, contact information, plus anything else that helps buyers make informed decisions. There are no static rules, and media kits vary greatly. However, they all share a common goal; to give prospective advertising buyers every reason and opportunity to make contact."
These days there are so many helpful resources and examples available to bloggers, you are not alone in creating your media kit.
Resource Links
During the hangout, we refer to the following examples:
Live chat participants shared the following links:
Watch Previous Recordings
How to Find Legitimate #WorkAtHome Jobs
How to Get Organized and Productive Working at Home
How To Make Money Blogging
What Do You Want To Learn Next
Tell us what you want to learn about working at home. Leave a comment telling us what topics you'd like us to cover.