This post may contain affiliate links. Read my disclosure policy here.

How to Get Organized and Productive Working at Home
In our second hangout in our new weekly series – Work at Home Moms Strategy Hour, Kelli Miller and I share secrets and strategies for getting organized and productive at home.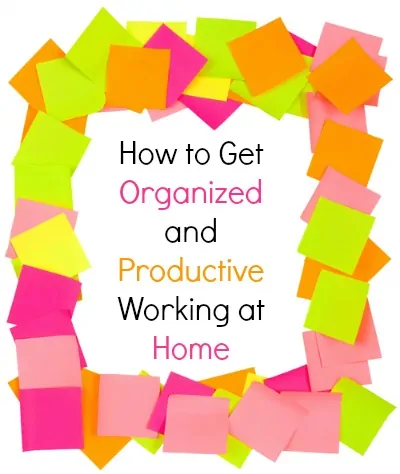 Those who know me well, might even laugh at the topic of "getting organized" as I openly confess to my spontaneous, go-with-the flow personality that extends into my loosely scheduled personal and work life.
And that's why in this chat we dig deep into Kelli's secrets and find out how she gets SO much done with 3 boys and a dog in the house while she works!
Watch the Hangout Replay Now
Watch Last Week's Recording
If you missed our first Strategy Hour last week, watch the recording here. We shared secrets and tips on How to Find Legitimate #WorkAtHome Jobs.