This post may contain affiliate links. Read my disclosure policy here.
This guest post was submitted by Annabelle Smyth
Are you a parent and wondering how to make family night more enjoyable for the entire family? Sometimes being able to find something the whole family loves can be a difficult endeavor. With the internet so readily available in our homes, it is valuable resource for entertainment and family fun. Described in this article are three websites that will help you as a parent, bring your family together and give them something everyone will enjoy.
You can find any of these online but make you check out this site first for your best experience possible http://www.clearwirelessinternet4g.com/.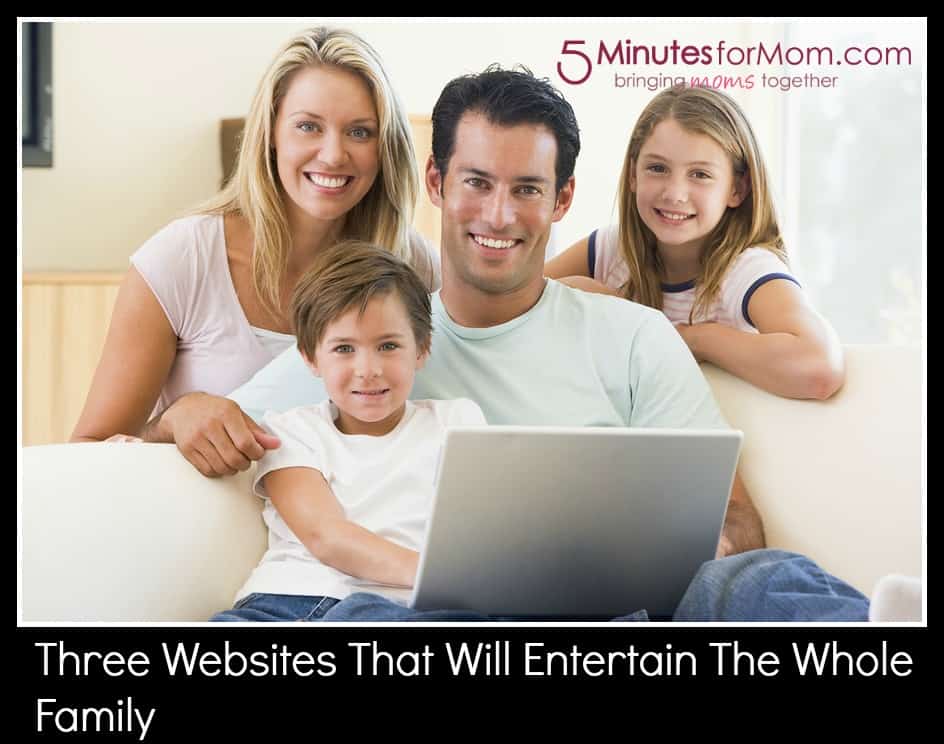 Netflix : Netflix.com is probably one of the best websites ever created. For a minimal monthly fee you have access to hundreds of movies and TV shows. They even have a section just for younger children. So, depending on the age of children and their interests, you can find something that will meet the entertaining needs of every member of the family. Netflix has another mail-in DVD/Blu-ray service that will cost extra but gives you the ability to see all newly released movies. If you plan on streaming online, it is helpful to know the different ways you can watch Netflix on your HDTV. Many newer model TVs come with the capability of instant streaming with Netflix. If your TV does not connect to the internet, there are many other options. You can use your gaming console (Wii, Xbox, or PS3),connect your computer to the TV, Blu-ray player, Apple TV, Roku,, Google TV, or TiVo.
PBS:  PBSkids.org is a great resource if you have little children running around. This website has so many activities, songs, and games that children love. The interface on pbskids.org is developed in a way that does not assume that the person knows how to read. A child to get on this site and manage it just by recognizing all the characters or shows that they love watching on TV. Not only is the content engaging and fun, but it is educational as well. It is a website that parents can use with their kids and interact with them while playing the games or watching video clips. The computer version requires Flash player, but if you have an iPad there is a version that is flash-free.
MiniClip: Miniclip.com is a free online gaming website. This is a big hit with your boys! Be careful or you just might get addicted to this website. There is a huge selection of games including action, discovery, sports, multiplayer, puzzles, and more. If you're looking for a free online gaming website this is the best hands down.
Thanks to the wonderful age of technology — now we can have family movie night any night of the week.
What is your favorite thing about using the Internet for family movie night?