This post may contain affiliate links. Read my disclosure policy here.
I am sitting on my stateroom balcony aboard the Disney Fantasy, listening to the Caribbean waves and studying the jewel colored sea, trying to decide if I have ever seen a more beautiful shade of blue.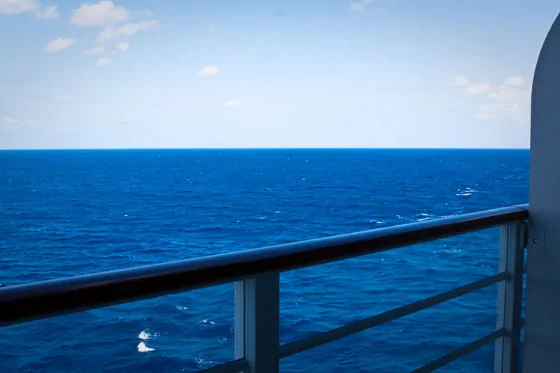 I keep drinking in the air, bringing each breath deep inside me, soaking in the peace. I could not be more content than I have been the last three days on this ship. I am without kids, on a Disney Cruise.
If you have ever had a conversation with me about traveling with kids, you will have experienced my passion for Disney Cruise Line. Yes, experienced. I get more than enthusiastic when I talk about cruising on Disney's ships.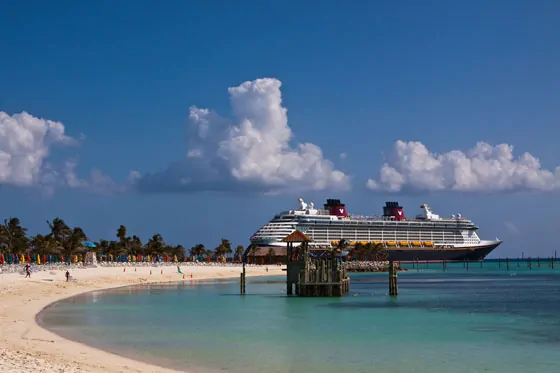 I cannot imagine a better way to vacation with your family than a Disney Cruise Line ship. Every person, from toddlers to teens, to parents, to grandparents, has a trip tailored to meet their individual desires. A Disney Cruise vacation allows every family member to truly have a vacation! (And if you have vacationed with children, you know that more often you come home needing a vacation than feeling refreshed and ready to get back to work.)
I have brought my children along with me for two working trips aboard Disney Ships – on the Disney Wonder and on the Disney Dream — and those cruises were the best family experiences we have ever had. None of us ever wanted the cruise to end and each one of us would name a Disney Cruise as our top vacation choice.
But this time, I am sailing without my family.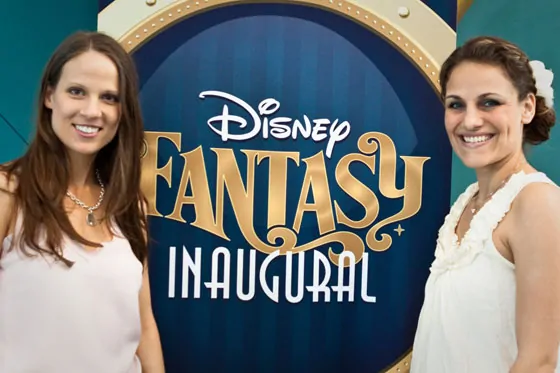 I wanted to see if a trip on Disney Cruise Line as an adult without kids would be just as fabulous. So I brought one of my best friends, Christine Young from From Dates to Diapers, along with me for the media Inaugural Cruise on the Disney Fantasy.
And oh my word people – I am in bliss. Pure, Disney-quality bliss.
Castaway Cay
I have been traveling the world since I was a child. I love traveling. In truth, I have a bit of an addiction. But as much as I love exploring new places, for me nothing can quite compete with relaxing on a perfect beach.
But not all beaches are the same – not even all Caribbean beaches. And I have to say, I don't think I can imagine a more pristine, little piece of perfect, place in the world than Disney's private Caribbean island, Castaway Cay.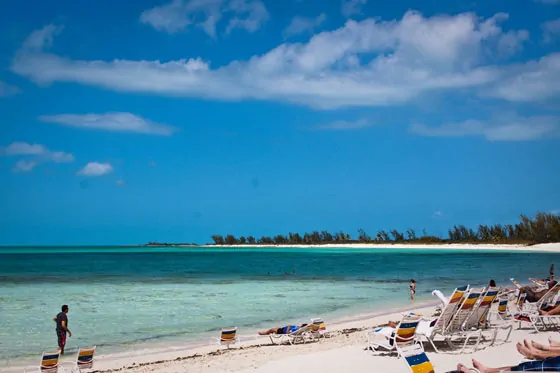 Sure, this isn't exactly a wild deserted beach you discovered while sailing through the Caribbean on your own personal sailboat. But, I have to say. I kind of like the Disney perks on Castaway Cay – such as the island staff constantly grooming both beach and ocean, ensuring that Disney guests have a surreal beach experience while they lounge in the sun or run through the warm waves.
The adult only beach, Serenity Bay, is not only free of cigarette buds or broken glass, it is also free of children! So if you are without kids, or your kids are having a blast without you at Scuttle's Cove, you can indulge in calm and quiet – a private beach experience you will never get from a public beach.
Yesterday, as I sat with a drink in my hand under an over-sized umbrella, the only problem that existed in my world was that the day wasn't going to last forever. I can not imagine a place I want to be more than Castaway Cay.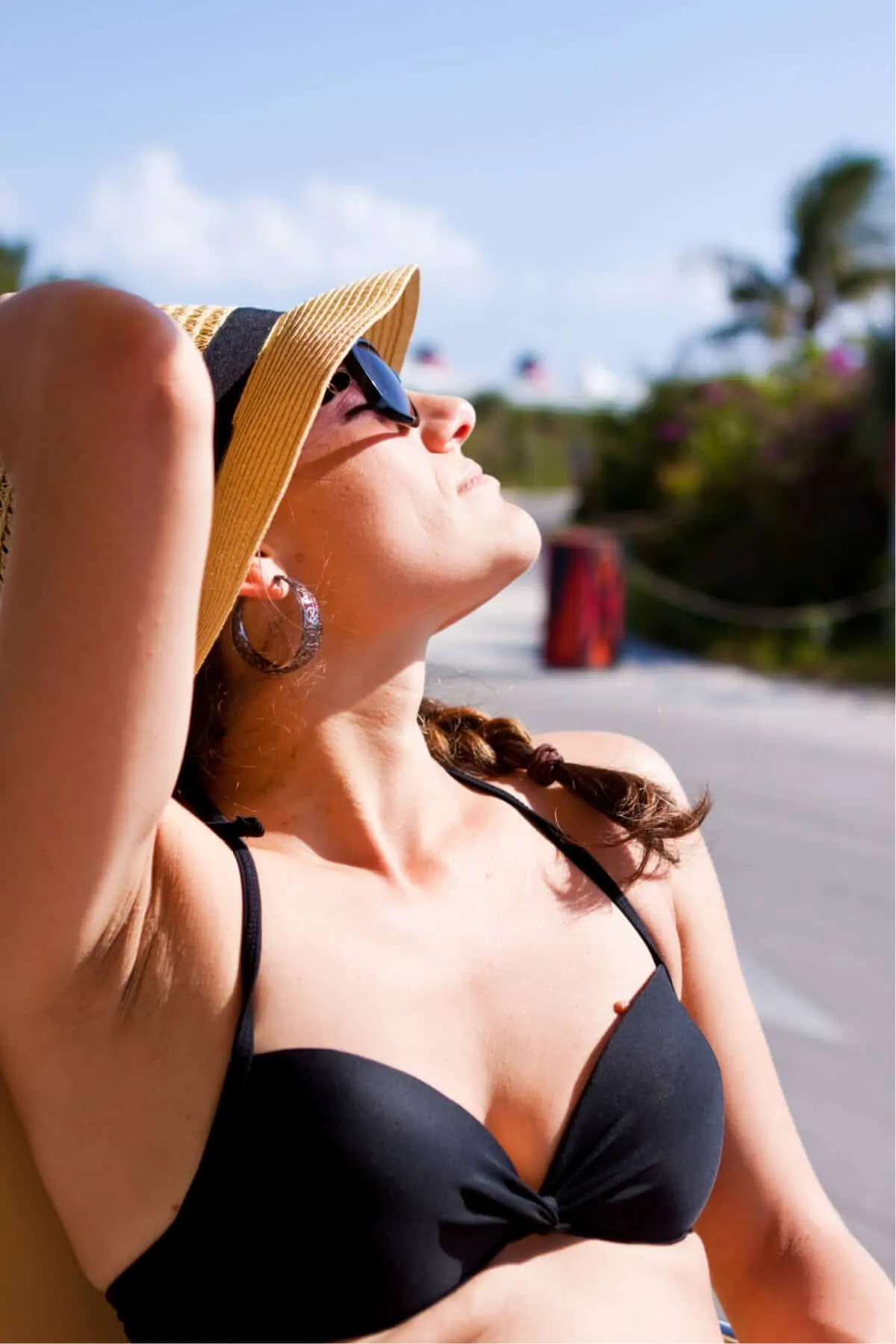 Adult Focused
Disney never fails to amaze me at how well they run their enormous company. I always say I have never seen a better-oiled machine than Disney. From the parks, to the products, to the sea, Disney pays attention to their market and works constantly to better meet the wishes of their audience.
After talking with Disney executives about the research that goes into understanding their market, and the care that goes into ensuring that a Disney Cruise is a vacation designed for every member of the family, it is not surprising that Disney makes the cruise experience as incredible for their over eighteen guests as it does for their under eighteen guests.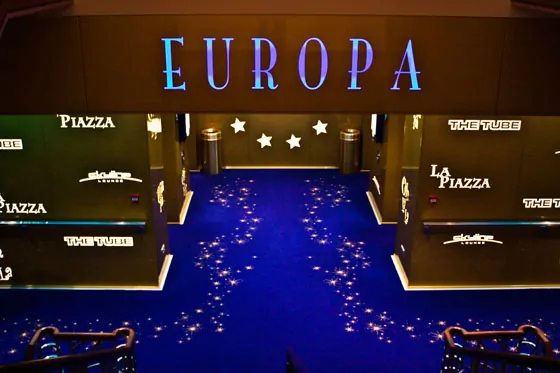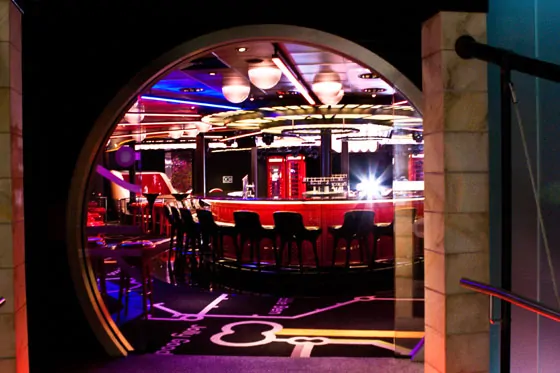 Disney knows what you want. (In fact, they spend an incredible amount of resources and talent into finding out exactly what you want.)
And the result is perfection. From the adult-only pool and beach, to Europa, the nightclub district, to the spas, to the adult-only fine dining restaurants, adults get their needs met almost as perfectly as a newborn reaching for her mother. Yes, we get pampered. And it feels oh so good.
Disney Does it Best
But why would an adult choose a Disney Cruise?
When choosing a cruise line, why would you want to choose a Disney Cruise just as much as kids would want to?
Well, Disney knows what they are doing and they do it impeccably.
Disney has a level of quality that is legendary. When you step onto a Disney ship, you really do become a little bit royal.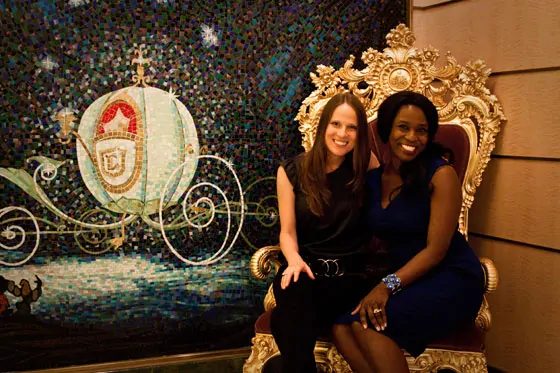 Their attention to detail, their flawless service, their gracious cast members, their commitment to being the best – it all comes through to bring guests a truly out of this world experience.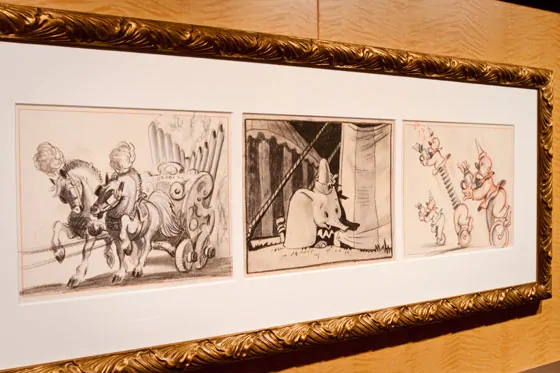 It IS surreal – it is Disney. They create a world as close to perfect as possible and, perhaps adults can appreciate that break from reality even more than their children can.
For those of you bringing your children, the Disney Cruise Line truly allows you to have an incredible adult vacation at the same time as you have a perfect family vacation. Check out these tips from our good friend Colleen for how to get the best price on a Disney Cruise.
And for those of you without kids, whose kids have grown up, or who choose to leave your kids at home to have a trip on your own, Disney Cruise Line provides a peaceful, adult-focused vacation that truly makes your dreams come true too.
If you liked this post, we would love it if you gave it a Stumble, Tweet, Pin, or Facebook Like. Thanks so much! We really appreciate your support of 5 Minutes for Mom.
Written and photographed by Janice Croze, co-founder of 5 Minutes for Mom.
Please Note: Disney Cruise Line covered the costs of 5 Minutes for Mom to attend this media cruise. As always, our opinions are all our own — and I am totally in love with Disney Cruise Line!
We want to get to know you better — Tweet with us: @5minutesformom, find us on Facebook: Facebook.com/5minutesformom, or join our newsletter list.
Want More Disney Travel Tips?