This post may contain affiliate links. Read my disclosure policy here.
I love Disney Parks! And I love experiencing the magic of Disney with my children.
But no one loves tantrums. Yet, as every mom and dad knows, tantrums are a part of parenting — and they are a part of vacations too.
I have taken my family to Disney World six times, which includes twelve hour travel days for us to get from Vancouver, British Columbia, to Orlando, Florida. Over the years, I have learned some tricks on how to minimize the number of tantrums and how to deal with them when they happen.
My oldest child, who is now ten years old, has extra needs, including anxiety/mood disorder and sensory processing disorder. I have had more than my share of tantrums and meltdowns every day of the year, wherever we happen to be.
With a bit of extra planning and preparation, you can help avoid tantrums and minimize them when they start to brew.
1. Adjust Your Expectations
The most important thing we can do as parents to get the most enjoyment for us and for our children when vacationing in the Disney Parks is to set realistic expectations.
Whether you have small children or not, no one can get everything done in one day at a Disney Park. If you are vacationing in Disney World, you have to take into consideration that there are four parks, each packed with rides and sites to experience. And it takes time to get from one park to another.
Give yourself time to do everything you want to do. If your vacation is short, don't focus on doing it all, focus on enjoying what you are doing. If you don't make it on every ride, no worries. There is always your next trip. *wink*
2. Expect Some Tantrums
Depending on the age of your children, you need to expect some challenging moments and tears. Obviously, children get tired, over stimulated, and frustrated.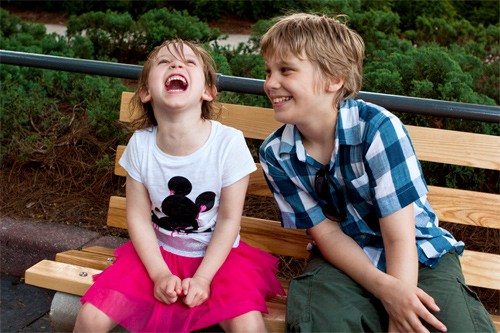 When you have young children, or children with extra needs like my son, you simply know that there will be episodes or tantrums. The key is to take them in stride and not let them define your day. Kids cry. Expecting some tears and keeping things in perspective will keep you from wanting to cry too.
3. Plan for Your Family's Style
What works best for one family, may not work best for yours.
While hitting the parks first thing in the morning can be the best time to avoid long lines, harsh heat, and cranky kids, I never take my kids to the park first thing in the morning. I am not a morning person and my kids love to stay up late and see the fireworks.
So, since we are on the pacific time zone and three hours behind when we hit Orlando, I simply keep my kids on the pacific time zone. They get to stay up late and I get to sleep in. We may have longer lines and have to deal with more heat, but it works for OUR family.
Understand what is most important to your family and plan with your children's personalities and schedule in mind. If it works at home, it will work on vacation as well.
4. Be Age Aware
What I love most about Disney is that they make a magical experience for every member of the family. No matter your age, Disney is determined to give you the vacation you want — and to make your feel like royalty along the way.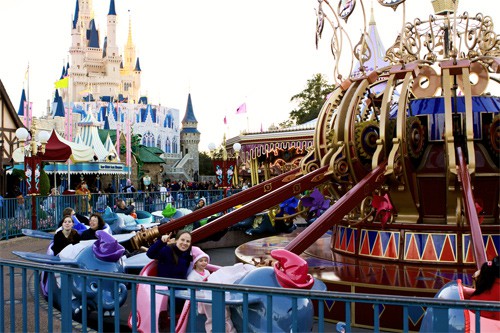 When planning out your trip, ensure that each member of the family has the chance to hit some of their favorite places each day. Fortunately, Disney does an incredible job of making their rides and experiences appeal for a wide range of ages.
CONTINUE READING AT BABBLE'S MOMCRUNCH…
If you found this post helpful, we would love it if you gave it a Stumble, Tweet, Pin, or Facebook Like. Thanks so much! We really appreciate your support of 5 Minutes for Mom.
Written by Janice Croze, co-founder of 5 Minutes for Mom.
We want to get to know you better — Tweet with us: @5minutesformom, find us on Facebook: Facebook.com/5minutesformom, or join our newsletter list.