This post may contain affiliate links. Read my disclosure policy here.
I love thrill rides. I love to feel my stomach lurch and have gravity remind me of its power.
When I go to a Disney Park, I want to experience as many fast and fabulous rides as I can, and ride them as many times as possible.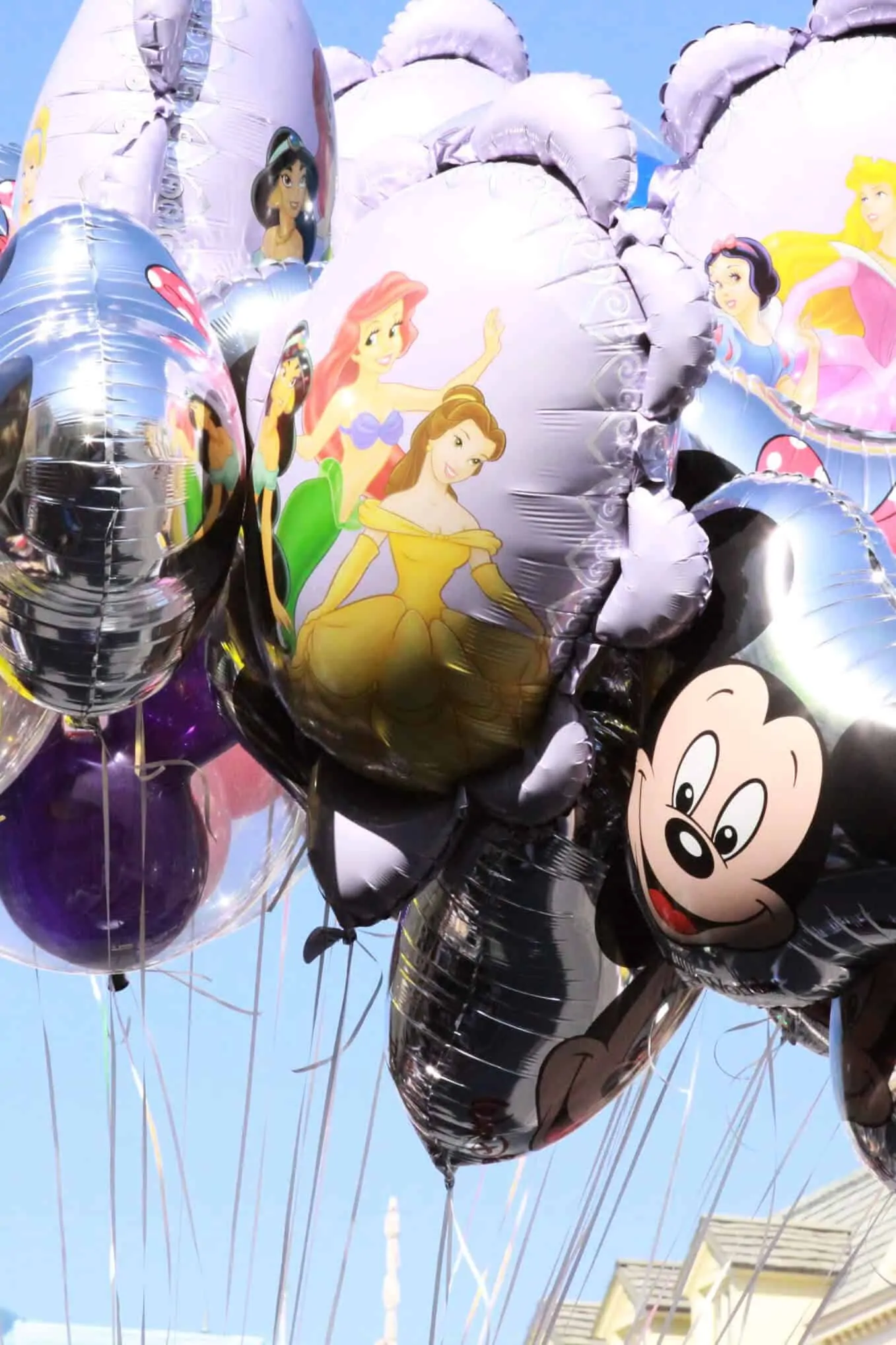 So, here are my MUST RIDE rides at Disneyland and tips on how to make sure you can get on them all during your visit.
1. Let's start in the all new Cars Land in California Adventure Park — at the most exciting new ride to hit the parks: Radiator Springs Racers!
This "high-octane" indoor/outdoor adventure that whips through Ornament Valley is pure Disney fun. Radiator Springs Racers treats guests to a scenic road trip, twisting through the sights and sounds of Radiator Springs before catapulting them through the roadways in a who-will-win-this-time high speed race.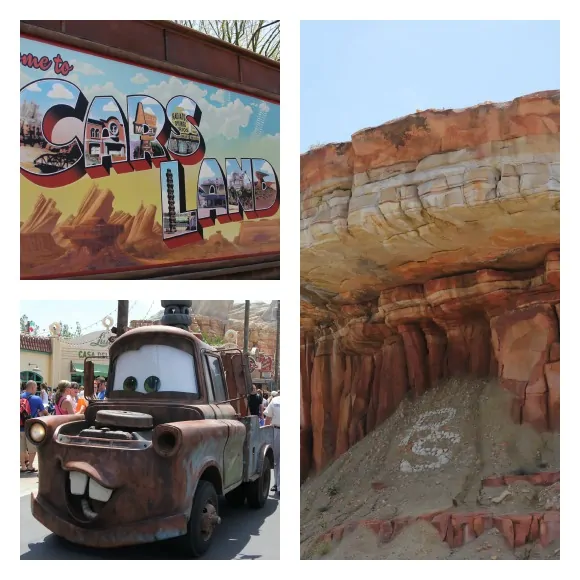 Children need to be 40″ or taller to ride and it is a family friendly, not too scary ride. So if your kids can handle some speed, they are good to go.
You definitely don't want to miss Radiator Springs — but no doubt the lines will be long. Get there early and grab a FASTPASS before they are all gone!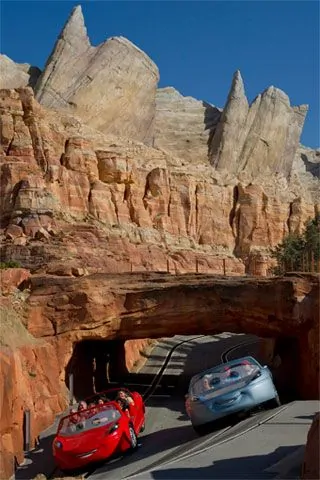 If you have a child who is too young to go, most of the rides, including Radiator Springs, allow you to do a RIDER SWAP so both adults can get to enjoy the attraction.
And don't forget the SINGLE RIDER option. The single rider line allows you to zip through the lines faster if you don't mind splitting your party up.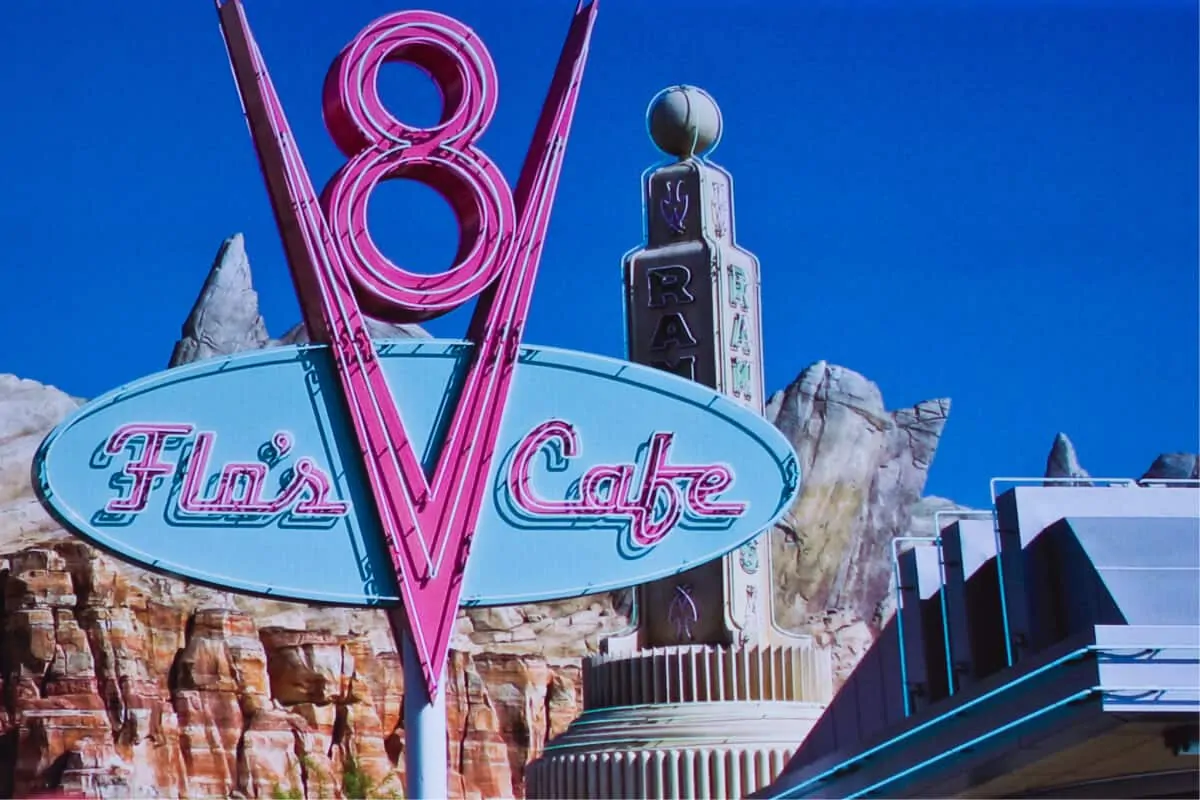 2. While we are in California Adventure Park, I always want to take a trip Soarin'. I find Soarin' Over California to be such an incredible, inspiring experience.
For Soarin', riders also need to be 40″ or taller and it is family friendly. However, my four year old will have nothing to do with any rides that seem "scary" to her. So when we started to fasten her in her seat belt, she decided she was not going! I had to bring her out before the ride started. The cast members were fabulous and understanding and let me swap with my husband the next round.
Soarin' FASTPASSES are often gone very early in the day. So if Soarin' is a priority for you, make sure you plan to get FASTPASSES as early as possible.
Soarin' also has the single rider option and rider swap.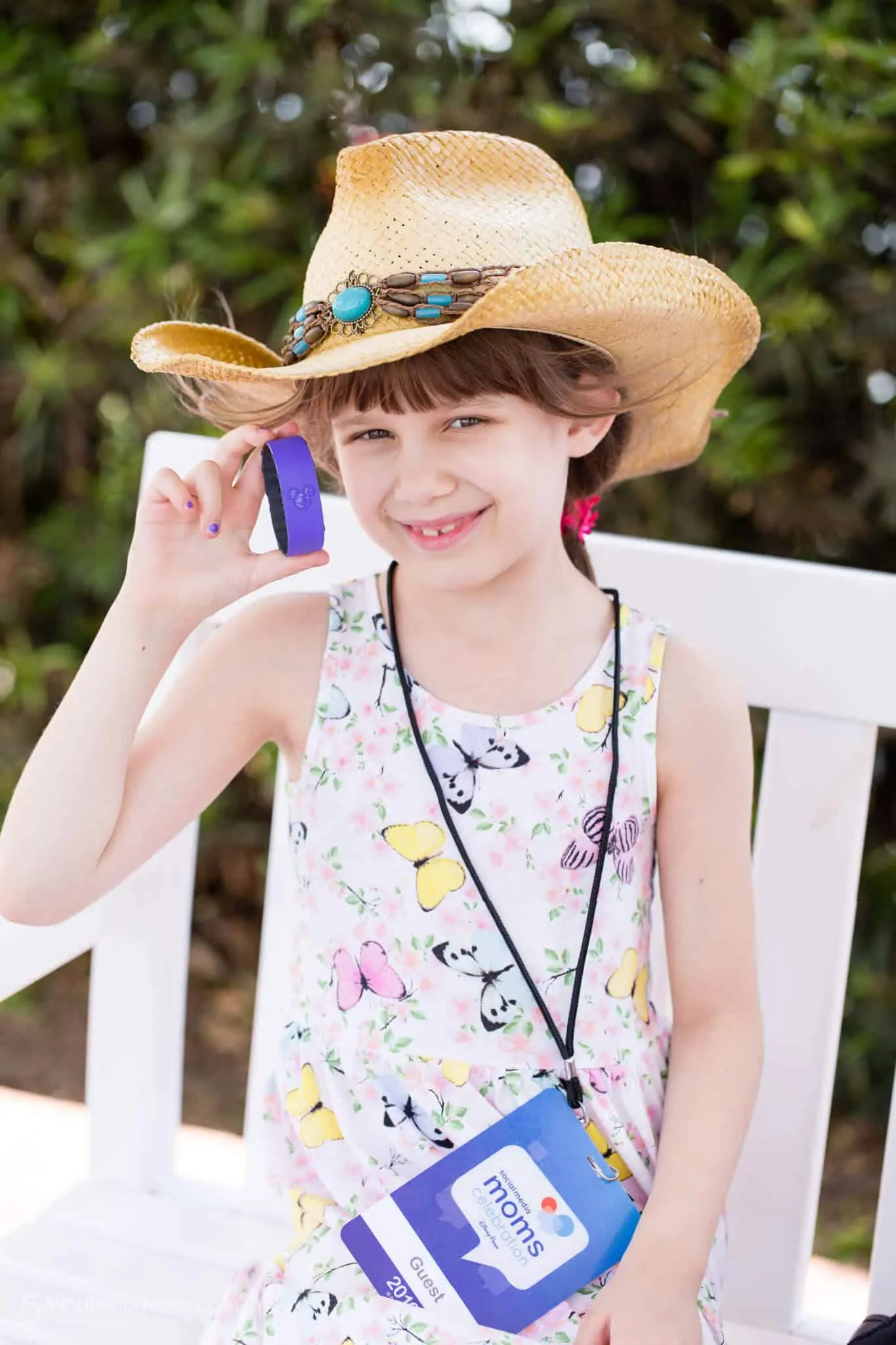 3. I cannot leave California Adventure without Screamin'! During the opening for Cars Land, the lines for Radiator Springs were hours long — but no one was at California Screamin'.
It was just before park closing, which is a great time to get on popular rides, and I rode it four times straight. It was awesome.
Rider must be 48″ or taller and ready for some serious screaming. I think California Screamin' is the most fun of all the Disney Parks rides, with speed, turns, twists and upside down action. Oh man — I want to ride it right now!
One of your best options for Screamin' is to do the single rider lane. You are going so fast, who cares whom you are sitting next to.

4. The Twilight Zone Tower of Terror is a ride you want to try. It isn't nearly as scary as I thought it would be — so no worries if you are a bit hesitant. In fact, I would rather it plummeted deeper.
Tower of Terror has a 40″ or taller restriction and if your kids don't mind dark and suspense, then they should be okay. Children under age 7 years must be accompanied by a person age 14 years or older. But be aware that the Twilight Zone theme is geared more for teens and adults.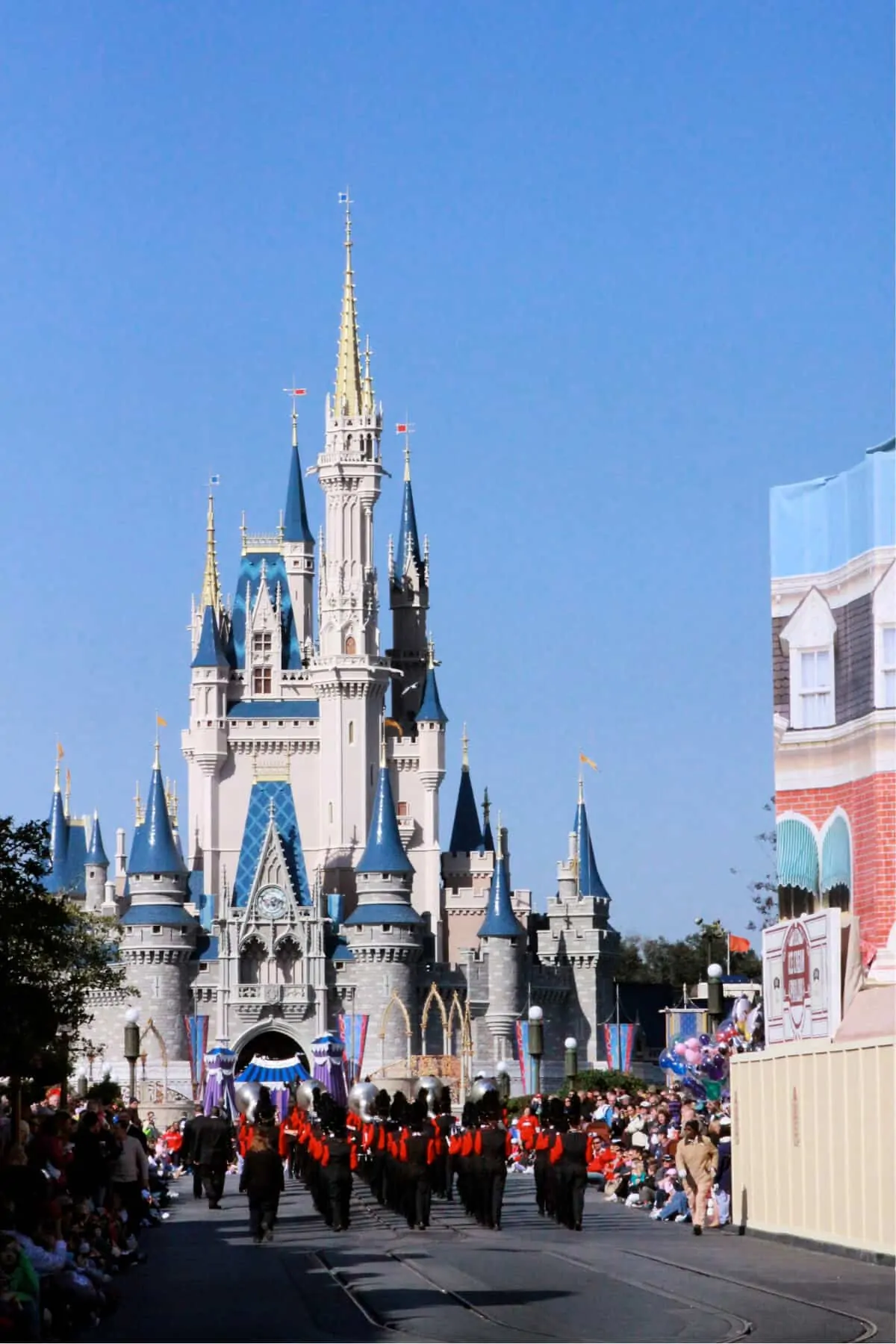 5. Time to head to Disneyland and Space Mountain! (I love that Disneyland and California Adventure are connected and it is so quick to get from one park to the other. If Cars Land is packed, just hop on over to Disneyland!)
It is hard to choose my ultimate ride over at Disneyland — but since I appreciate speed the most, I will go with Space Mountain. Space Mountain whips you through the dark, with sharp turns and stomach-dropping speed. I crave it. But be prepared — it is a jerky ride, so if you have neck problems or a headache, it might be a bit painful. I have ridden it with a headache though, and I still came back for more. (We went three times that day!)
Space Mountain requires riders to be 40″ or taller and ready for dark and speed. Remember to use the Rider Swap if your little one isn't ready to ride.

6. Oh I love Big Thunder Mountain Railroad. I just love it!
Big Thunder Mountain is a fabulous roller coaster, with just enough speed, drops and turns to get you screaming but not too many to get you sick.
Big Thunder Mountain Railway is a great "training" roller coaster. Definitely get your kids comfortable with Thunder Mountain before you try them out on Space Mountain or California Screamin'.
40″ taller and ready to move on to roller coasters, and your kids are good to go.

7. While I am dashing off to every adrenalin-rushing ride I can, I never miss the Mad Tea Party with my daughter Olivia. She loves to spin and squeal her way through this crazy tea party. And I must say, those tea cups play harder on my head than any of the fast rides do!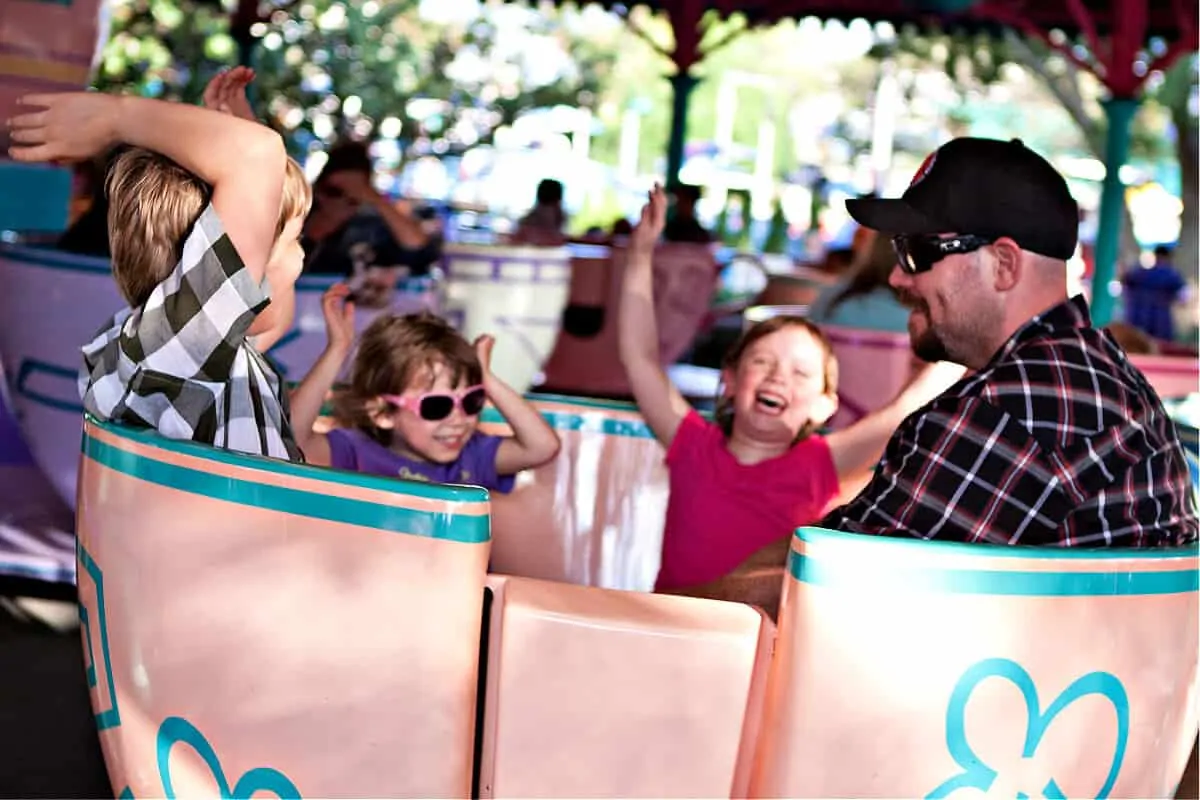 While my four year old is yet to discover the joy of thrill rides, Olivia loves her favorite "fun for the little one" rides like Dumbo, The Little Mermaid and Finding Nemo. We hit them all with Olivia and often divide and conquer to make sure that both of our kids get the ride experiences they want.

8. Star Tours — this is a shout out to my ten year old son. I actually have never ridden Star Tours, as it has always worked out that his Dad took Jackson while I was with our daughter on a non-thrill ride.
But, according to my Star Wars loving son, Star Tours is a must ride. So, if your kids love all things Star Wars and are over 40″ tall, you better not miss Star Tours. (Even though I might be in line for the Matterhorn.)

9. Matterhorn Bobsleds — the Matterhorn is one of the few rides I have never tried in Disneyland. Shocking isn't it! I know. But every time I have been in Disneyland, I haven't had the chance or time to face the long lines at the Matterhorn Bobsleds.
The new Matterhorn Mountain re-opened in June with 25 sleek new Matterhorn Bobsled trains and it sounds just fabulous. Unfortunately, the Matterhorn doesn't have FASTPASS or Single Rider, so be prepared for a wait if you hit the ride at peak times.
The Matterhorn does have Rider Swap though, so you and your partner can both enjoy the ride even if your little one isn't old enough.

10. And we end with a Splash! Of course, I have to include Splash Mountain on my Top Ten Rides at Disneyland. While Splash Mountain isn't the thrill ride that Screamin' is, it is Disney fun with a splash.
This indoor/outdoor classic ride, is super fun for almost the whole family. Kids need to be 40″ or taller and ready for a little bit of a ride. It is a great introduction to thrill rides, with only one big descent — and that one ends in a super fun splash that will have your kids begging for more.
I highly recommend the Single Rider lane for Splash Mountain. On one hot day, when I had an hour to myself at the end of a media trip, I zoomed through the single rider lane three times with no waits at all. It is a great way to enjoy this fantastic ride while you wait for your Fast Pass times on your other rides.
So there you have it — my Top Ten Can't Miss Rides at Disneyland. I hope you get to Disneyland soon and experience all the fun of these rides and everything else the Disney Parks have to offer.

My top Disney tip? Don't try to do it all in one day! Disneyland and California Adventure park are packed with awesome attractions — rides, shows, parades, fireworks… There is just way too much fun waiting for you and your family. Make sure you plan enough time to thoroughly enjoy it all — and take advantage of apps so you can plan your days and use your time most effectively.
What about YOU? What are your favorite rides and Disney tips?
P.S. If you are planning a family trip to a Disney Park, plan for fewer meltdowns with my Top Ten Ways to Avoid Tantrums at Disney Parks. Also, we've shared some advice deciding what time of year to go to Disney.
If you found this post helpful, we would love it if you gave it a Stumble, Tweet, Pin, or Facebook Like. Thanks so much! We really appreciate your support of 5 Minutes for Mom.
Written by Janice Croze, co-founder of 5 Minutes for Mom.
We want to get to know you better — Tweet with us: @5minutesformom, find us on Facebook: Facebook.com/5minutesformom, or join our newsletter list.
Have You Seen These?
We're guessing you may like these reader favorites…
How to create a simple yet special DIY spa day for your kids.
Watch our girls put kinetic sand to the test!
Does your child want their ears pierced? Find out if a needle or ear piercing gun works best and check out Janice and Olivia' advice for where to get ears pierced?