This post may contain affiliate links. Read my disclosure policy here.
Happily ever after…
Parenting is no fairytale. Neither is marriage.
Life is complicated and messy. And very, very tiring.
I realize I have a blessed life. Compared to so many in the world, and throughout history especially, I have nothing about which to complain. But still, many days I am so stressed out and exhausted I feel like falling on the floor and having a tantrum fit for a three year old.
The truth is — I want a little bit of fairytale. I want to enjoy my family and my charmed life in a vacuum of perfection, where everything is EASY and BEAUTIFUL.
The Dream that DOES come TRUE!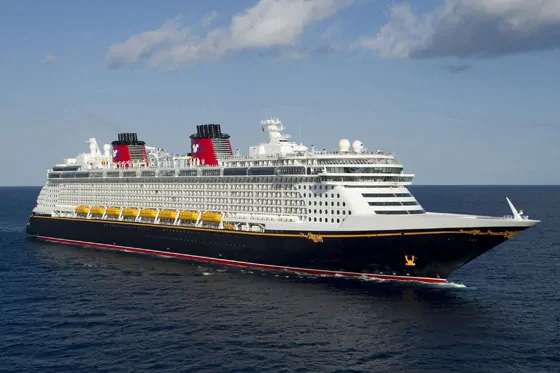 So, there is a reason that every time I am chatting with fellow parents about traveling with kids I tell them, "If you can make it happen, TAKE A DISNEY CRUISE!!!"
I understand that for many of us, money is tight and vacations that involve more than a tank of gas and a bag of Doritos are sometimes just not in the family budget.
But, if you have been able to tuck away enough dollars to treat your family to the vacation of a lifetime and you are wondering what vacation that should be… then I implore you to pack your bags and set sail on a Disney Cruise!!!
Our Family's Happy Place
Yes, there are still some sibling squabbles and familial stresses, but when our family boards a Disney Cruise ship, (we have been blessed to go on two short trips for 5 Minutes for Mom,) we enter our family's "happy place."
In fact, there is no place on earth, or sea, that could be better designed for our family — especially the new Disney Dream!
The Disney Dream has EVERYTHING our family loves — all in one place!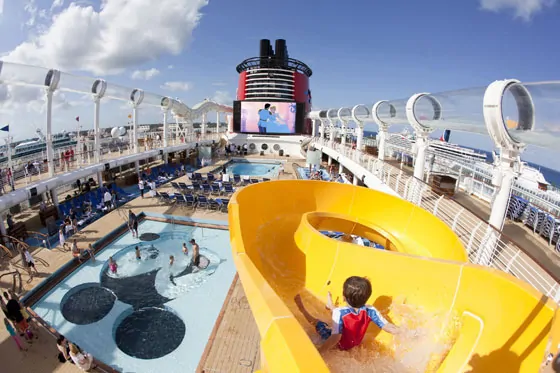 In fact, because everything is right on ship, with no driving, parking or bus rides necessary, we can cram SO much fun into one day!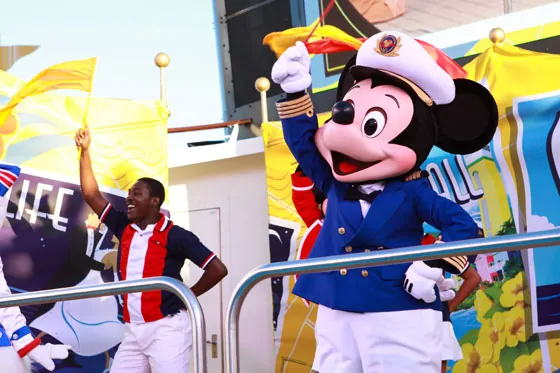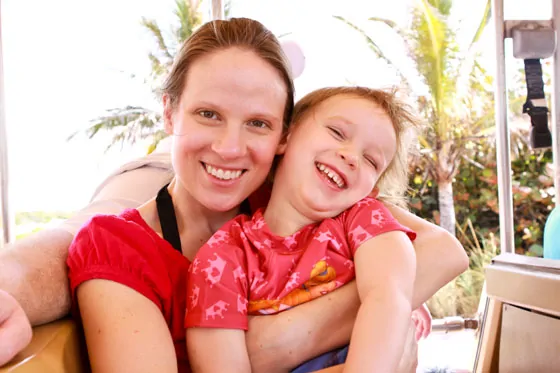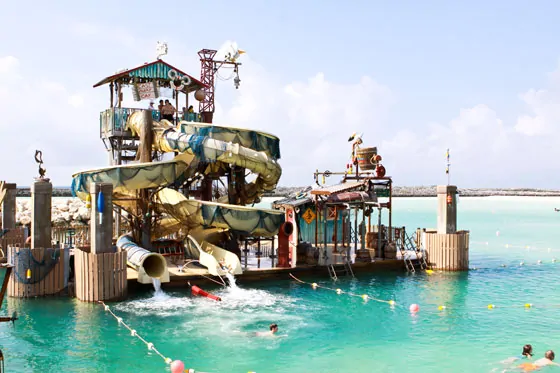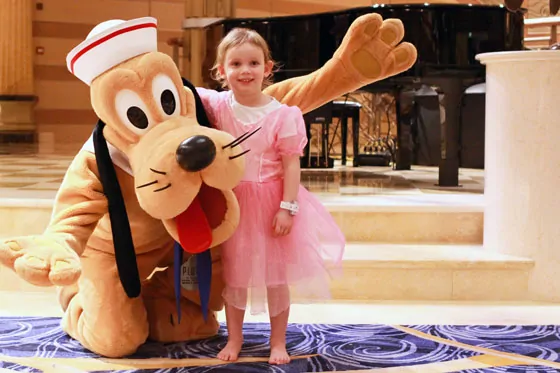 From fabulous food, incredible entertainment, great pools and water play, awesome kids clubs, fantastic nightlife, and gorgeous beaches — the Disney Dream is PERFECT for EVERY member of our family.
The Disney Dream is Disney Luxury at Every Turn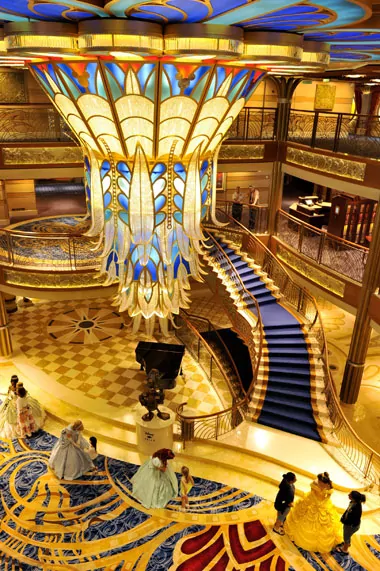 Everything Disney does must be magical. The experience must make guests feel like they are truly in their own fairytale, where happy endings belong to everyone.
I always marvel at how The Walt Disney Company is able to communicate this message of superior customer service to all of their "cast members." Whether at the parks or in their hotels or at sea, the Disney "cast members" seem to understand that they are ALL part of the show, delivering the "royal" experience to their guests.
But nowhere is this magical experience more apparent than on the Disney Cruise Line. It is like you step aboard and you enter an alternate universe where magic does exist, problems do disappear, and your happiness is guaranteed.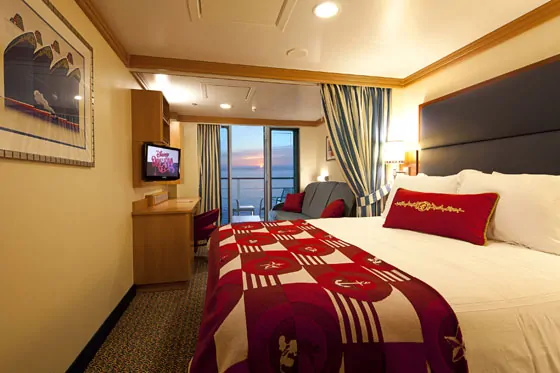 Even the staterooms are gorgeous, calling you into peaceful rest and enjoyment. They aren't the crammed, claustrophobic staterooms one imagines aboard cruise ships, rooms you merely sleep in and try to escape as quickly as possible.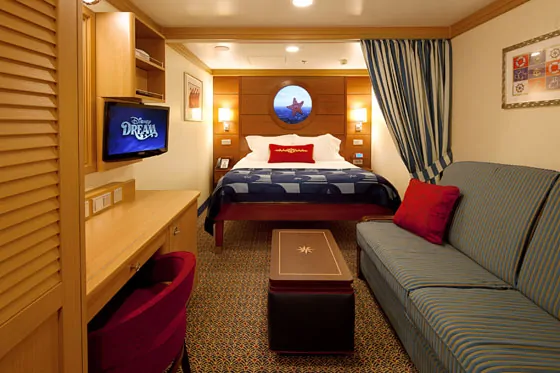 No, the Disney Cruise Line has managed to make even their standard inside staterooms unique and comforting, including a fun "live action" porthole showing views from the sea and Disney characters dropping in for visits.
The Best Kids and Youth Clubs EVER!
Considering Disney is THE expert in entertaining children, the Disney Cruise Line has come through in Disney style with the most incredible kids and youth activities and clubs imaginable.
My nine year old and three year old LOVED the Oceaneer's Lab and Club — it was a feat to drag them away they had so much fun there. If only daycare or school could be as wonderful as the kids clubs aboard the Disney Cruise Line!
And my husband and I love that we can enjoy some time together, while knowing that our kids are having a blast and not missing us! (That alone time for parents is one of my favorite parts of the Disney Cruises!!!)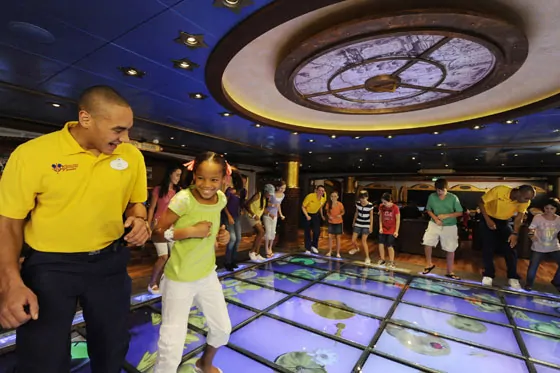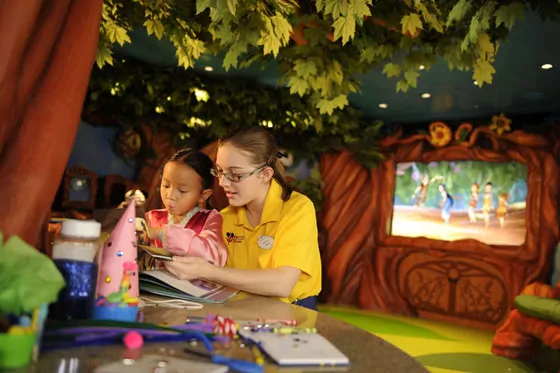 And don't worry if you have tweens or teens — they will be having the time of their lives too in the super cool teen and tweens clubs.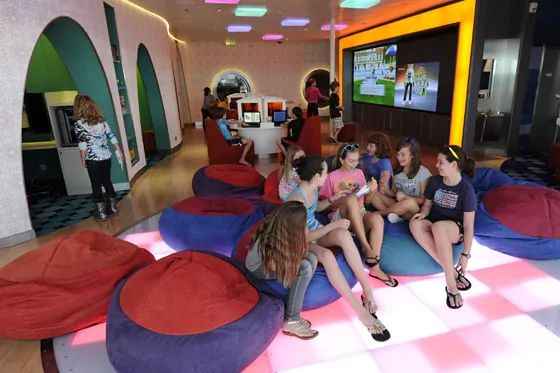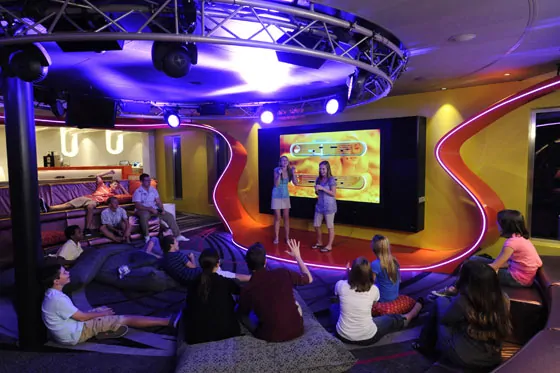 And YES — the World's First Water Coaster at SEA!
The one thing that was missing from the Disney experience at sea before the Disney Dream was the rush of riding a coaster. But now, with the Disney Dream, we can have the adrenalin kick of a roller coaster — while flying over the ocean.
Yes, the Aquaduck is as fun as Disney Cruise Lines promises! It is FABULOUS!!! Fast and exhilarating enough, but not too frightening for kids (over 48 inches.) It is perfect. I could ride it all day – and night! It is especially fun to ride at sunset or after dark.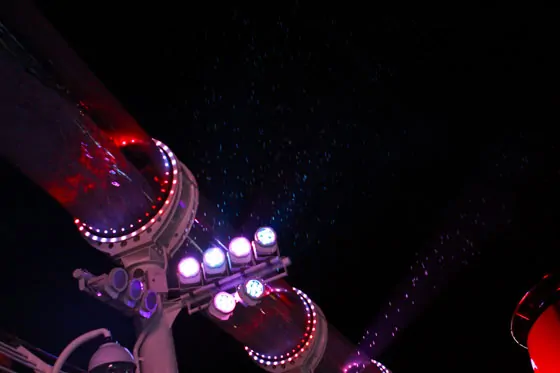 Broadway at Sea?!?
The Disney Cruise Line treats their guests to Broadway style – and quality! – shows every evening. The shows are some of my favorite parts of the cruise — and my daughter Olivia's too.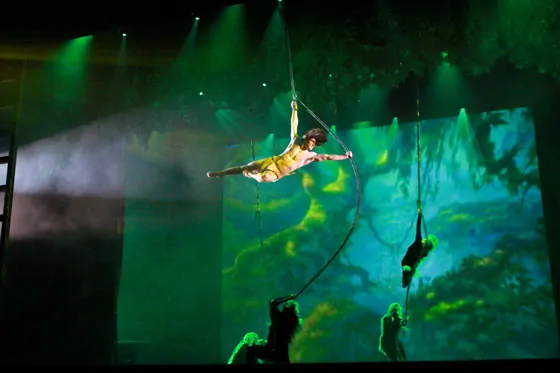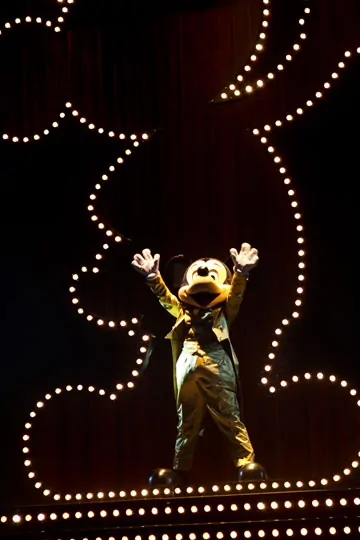 Olivia summed my feelings up perfectly when I turned to her after The Golden Mickeys and asked, "Did you love it?!?"
Her eyes still stuck on the stage, she breathed, "I want more…"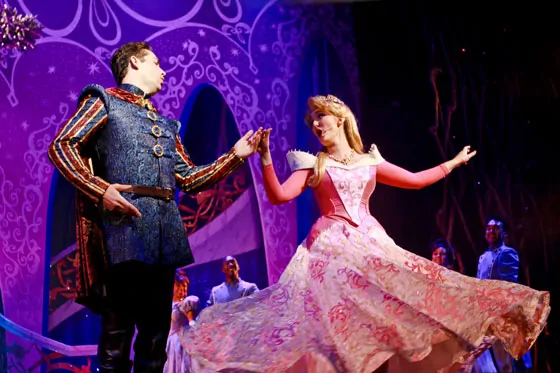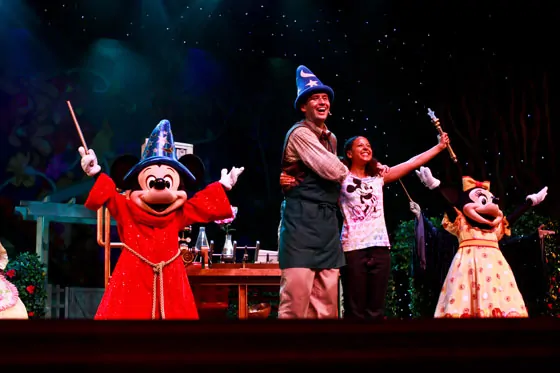 Yes, the shows are stunning!!! I can't rave about them enough. Love. Love. Love.
Don't Fall Asleep Before the Fireworks!
Of course, the perfect Disney day ends with a party and fireworks — even at sea!
My Olivia didn't make it to the fireworks. After a day packed with more than a year's worth of fun, she surrendered to sleep at about 9:30pm. But Jackson was sure to make it to Club Pirate and the firework show Buccaneer Blast!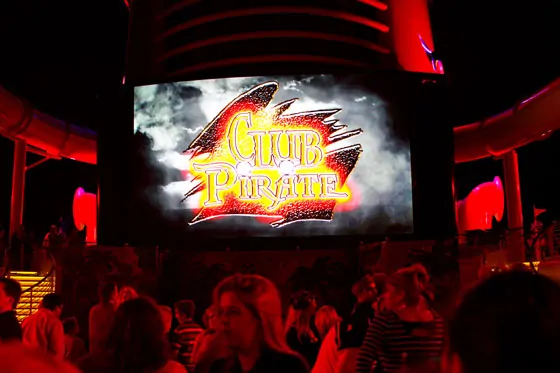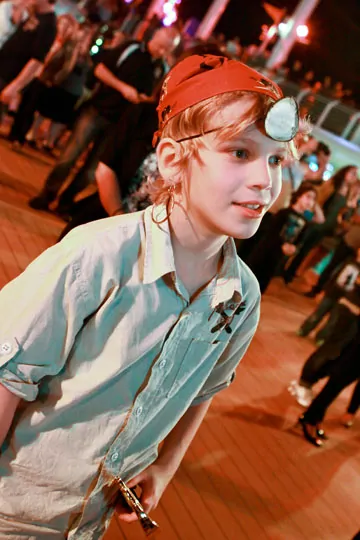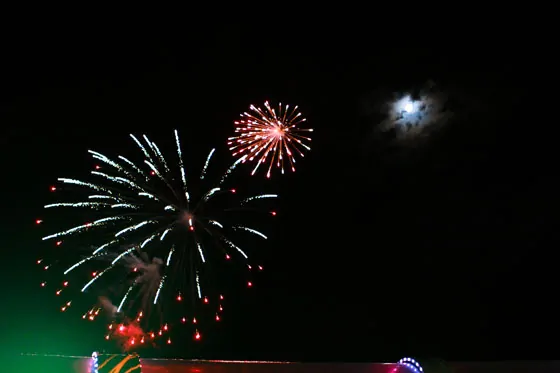 It Really IS Vacation Perfection!
If you have ever met me in person, and the conversation has turned to traveling with kids, then you know that I am in love with Disney Cruise Line. Yes. IN LOVE!
If I could, I would take my family on a five or seven day cruise three times a year! Yes, it is a serious obsession.
Disney Cruise Line has taken all of the stress out of family vacations by meeting every family member's needs perfectly.
And now, with the Disney Dream, perfect just got more perfect.
Written by Janice Croze, co-founder of 5 Minutes for Mom. Talk with me: @5minutesformom and Facebook.com/5minutesformom.
Thanks to Walt Disney World for including 5 Minutes for Mom on this media trip for The Disney Dream. Disney covered my expenses, (I covered my family's,) but my opinions – and my love for Disney Cruise Line – is all my own!