This post may contain affiliate links. Read my disclosure policy here.
Whether we're homeschooling our children, sending them off each morning to attend school, or working with our little ones to get them ready for kindergarten, all of us want to help encourage our children as they learn and grow. To give us tips and tricks to enhance academic success, we have brought Amy from Teachmama.com on board. So join me in welcoming Amy.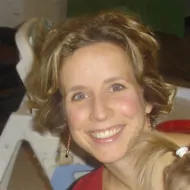 Amy is the creator of teachmama.com, and we teach. She's a Reading Specialist, Literacy Consultant, and freelance writer who is always up for hanging out with her husband and their 6, 4, and 3 year olds, or chatting to anyone who will listen about books and learning. She's a big fan of ice-cream, belly laughs, day trips, pilates, and cooking, and is still holding out for someone to paint flames on the side of her mini-van.
We teach our babies to eat, smile, and trust us. We teach our toddlers to talk, walk, and (okay, eventually) sleep on their own. We teach our kids to communicate effectively with others, we teach them manners, and we teach them to go off to preschool or daycare with confidence.
But I have found that many parents want to do more to support their children's learning, and I think if parents knew what to do, they would do it.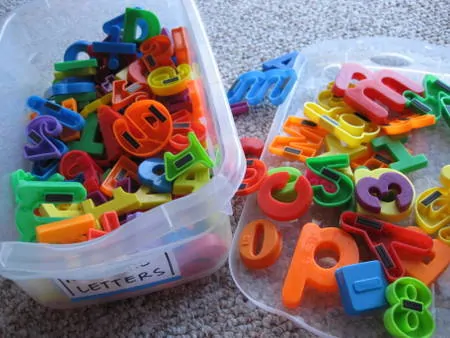 We put a lot of trust into our children's teachers, but there's also a ton of really easy, meaningful, and sneaky ways that parents can enhance their own children's education at home in the form of games and play. With the right support, parents really can be fantastic teachers for their children, yielding a stronger school-ready foundation for their little ones and a little more intentional family time together.
What I do at my home–and what I share at teachmama.com–reflects some of the ways that I try to sneak in a little bit of learning every day for my three children, ages 6, 4, and 3. Believe me, I'm far from a perfect parent; I pray every day for patience and strength, and there are many days when our learning falls to the wayside, and I yearn for hour commute to anywhere.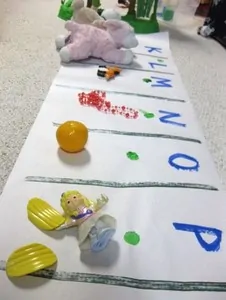 But as a former high school English teacher and now a certified K-12 Reading Specialist, I know there are really easy ways of preparing my kiddos for school—or enhancing their learning at school–that sometimes takes all of five minutes of our day. And most times, my kids even realize they're learning.
I'm totally psyched to be on board with 5 Minutes for Mom.com and to be able to share some of these "teacher tricks" with the incredible community of readers here.
My plan is to write about what I'm doing—and what other parents can do—to better prepare their children for school.
Every other week, I'll cover something relating to literacy–oral language, concepts of print, phonics, phonemic awareness, you name it. And I'll introduce terms you'll need to know to decode teacher jargon and to understand report cards.

Please feel free to send me your literacy-related or school-readiness questions and concerns, and I'll try to help you as best as I can. Let me know you're coming from 5 Minutes for Mom and reach me at teachmama(at)verizon(dot)net. I'm looking forward to hearing from you!