This post may contain affiliate links. Read my disclosure policy here.
As a blogger, it can be so hard to hold back.

Our first instinct is to write. We heal as we type and we get strength from our friends' outpouring of love and support. It is how we bloggers roll.
Over the years, I have shared my highs and lows. I wrote about my miscarriage and the painful months of healing.
You all were the first people I told when I saw TWO lines! When I had early signs of miscarrying Olivia, you all were there to offer me support. And introducing Olivia and Susan's Sophia to you was as special as showing them to any real life family.
But other times, sharing is more complicated. Sometimes there are others involved in the story and we want to protect their privacy. We may choose to be open books, but others may not want that blogger vulnerability.

I try to only write if it is my story to tell. But as a mother, that can be tricky. Our stories are intertwined with our children's. Their pain is ours.
A couple weeks ago, I wrote a bit about my son's struggles with ADHD and Anxiety and our decision to get him a dog.
Jackson is an incredible joy and I adore him to bits. But the reality of parenting a child with ADHD, ODD and anxiety is exhausting and overwhelming. The smallest bumps become huge mountains. Where other families barely notice the lump on the path, we are knocked over and struggle to get through.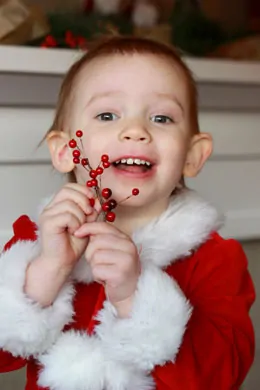 And with my little Olivia, well… so far, we don't have a diagnosis. Just a lot of concerns and fears.
Olivia has been having severe facial tics — up to 50 or more a day — that completely take over her. It has been going on for months. The doctors want to ensure that they aren't seizures and so two weeks ago I took her for an EEG.
Yesterday, her EEG results came back abnormal but inconclusive. Now we need to wait for an appointment with a neurologist and probably go for another EEG.
So, as you can imagine, yesterday was one of those days when it all seems too much — when you want to hold up your white flag and surrender.

I wanted to write, but I am so torn about writing about my children's medical conditions.
Susan and I started 5 Minutes for Special Needs because we believe in the power of sharing and learning from each other. We believe blogging is a powerful medium to help parents not feel so alone as they encounter life's many challenges.
I personally learn so much from reading from parents of special needs children and children with medical concerns. It is BECAUSE of what I have learned online that I feel so much braver and more equipped to help my own children through their medical issues.
So, why do I hold back my own stories? Should I?
Today, can I be selfish? Can I ask you to pray for my Olivia???
I don't know what is wrong with her. Perhaps it will just be a diagnosis of tics. But if you saw how often these tics take over my daughter, you would understand my pain for her.
And what if it is worse… what if she has a tumor or something that is causing seizures? My instinct is that they aren't seizures, but I am concerned and confused about the abnormal EEG.
So, as I enter the New Year, I am worried and praying for my kids. I want them to have happiness and health. I don't want life to be so hard for them. I know so many kids have it harder than they do. But still, I want to spare my children from some of their pain.
YOUR TURN: What about you? Where do you draw the line? Do you post about your children?
Written by Janice, co-founder of 5 Minutes for Mom