This post may contain affiliate links. Read my disclosure policy here.
Thank the Lord – Sophia is here, safe and sound, happily snuggling with her mommy and daddy!
Sophia Vanna arrived a day before her due date and exactly two weeks after her cousin Olivia. But when she decided to come out, she did it in a hurry! Susan was only in hard labor for a couple hours before she pushed out Sophia with less than a half a dozen mighty pushes.
Sophia made us a little nervous with a few groggy moments, barely letting out any cries. The nurse gave her oxygen and we waited for the pediatrician to arrive. But after a short examination, he assured us she was just fine and it was a normal reaction to a speedy delivery.
(Susan and her husband, Rob, chose "Vanna" for Sophia's middle name in honor of Rob's mother, Vanna, who lives in Italy.)
Here are our first few moments with beautiful Sophia Vanna…
Sophia Vanna arrived at 2:21pm on October 12th, 2007, weighing 6 lbs 11.5 ounces and measuring 18 inches.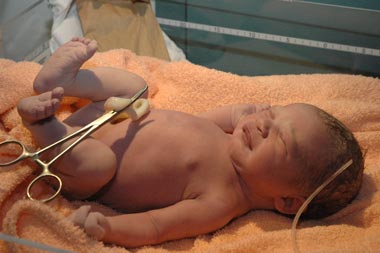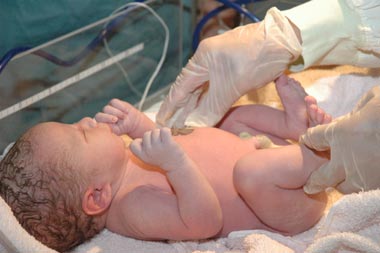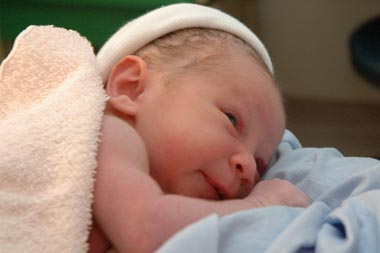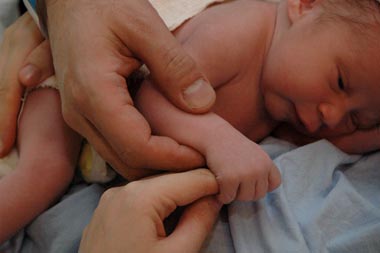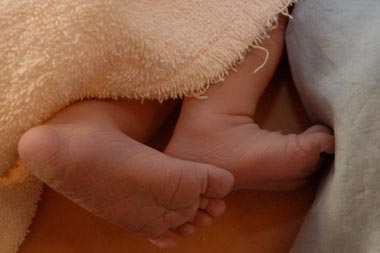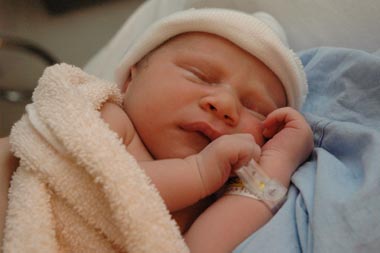 Welcome to the world, Sophia!!! We are so thrilled to finally meet you!

(Sophia and her mommy, Susan, are both doing well and should be coming home from the hospital Saturday afternoon.)