This post may contain affiliate links. Read my disclosure policy here.
I have a clever new gadget that I haven't told Janice about. I've been keeping it from her because I KNOW she will steal it from me.
And I can't blame her.
She has a hockey playing teenage son.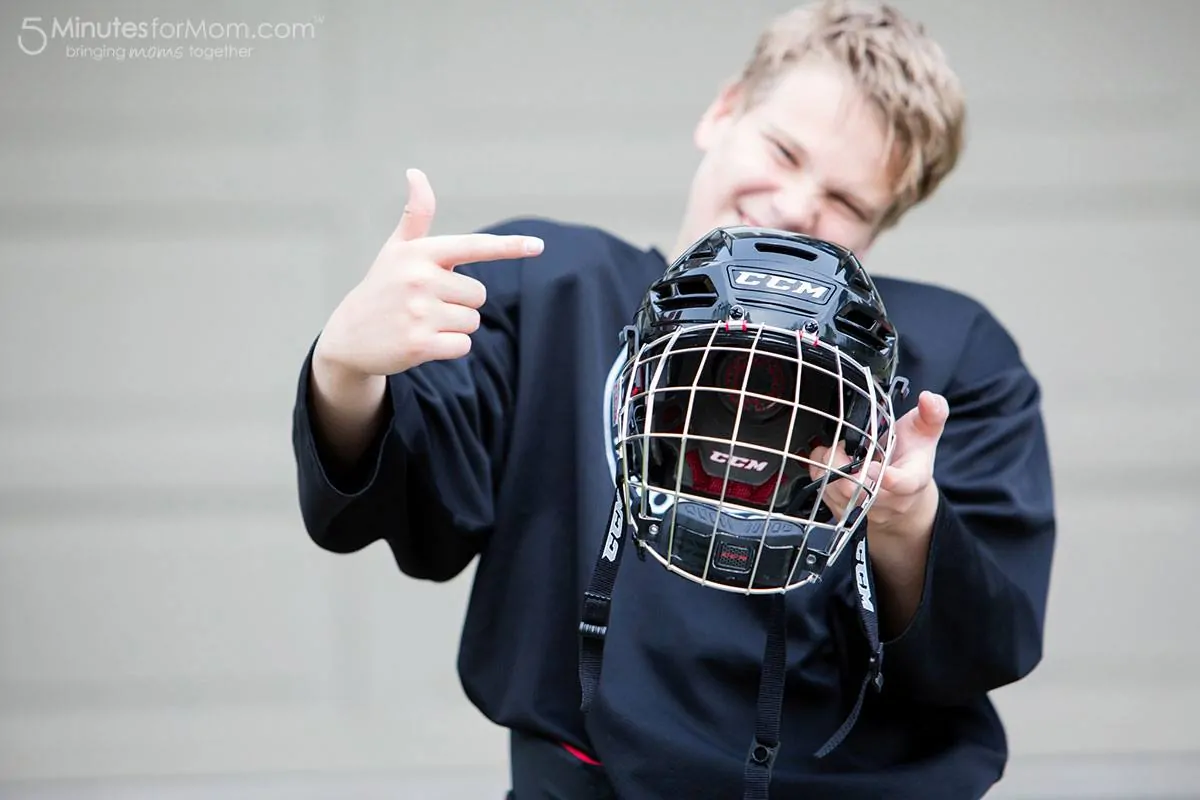 Have you ever smelled a guy's hockey gear? It is BRUTAL. In fact, one of the reasons I'm so happy I have girly-girl girls is that they don't play hockey. Because hockey bags full of sweaty gear STINK.
And Janice is going to freak out when she finds out I have the solution. Yes, she'll be thrilled to finally have a way to cope with the stench… but she'll also be mad that I didn't fess up and share my new gadget sooner.
A few weeks ago, I received The POG to test out.

<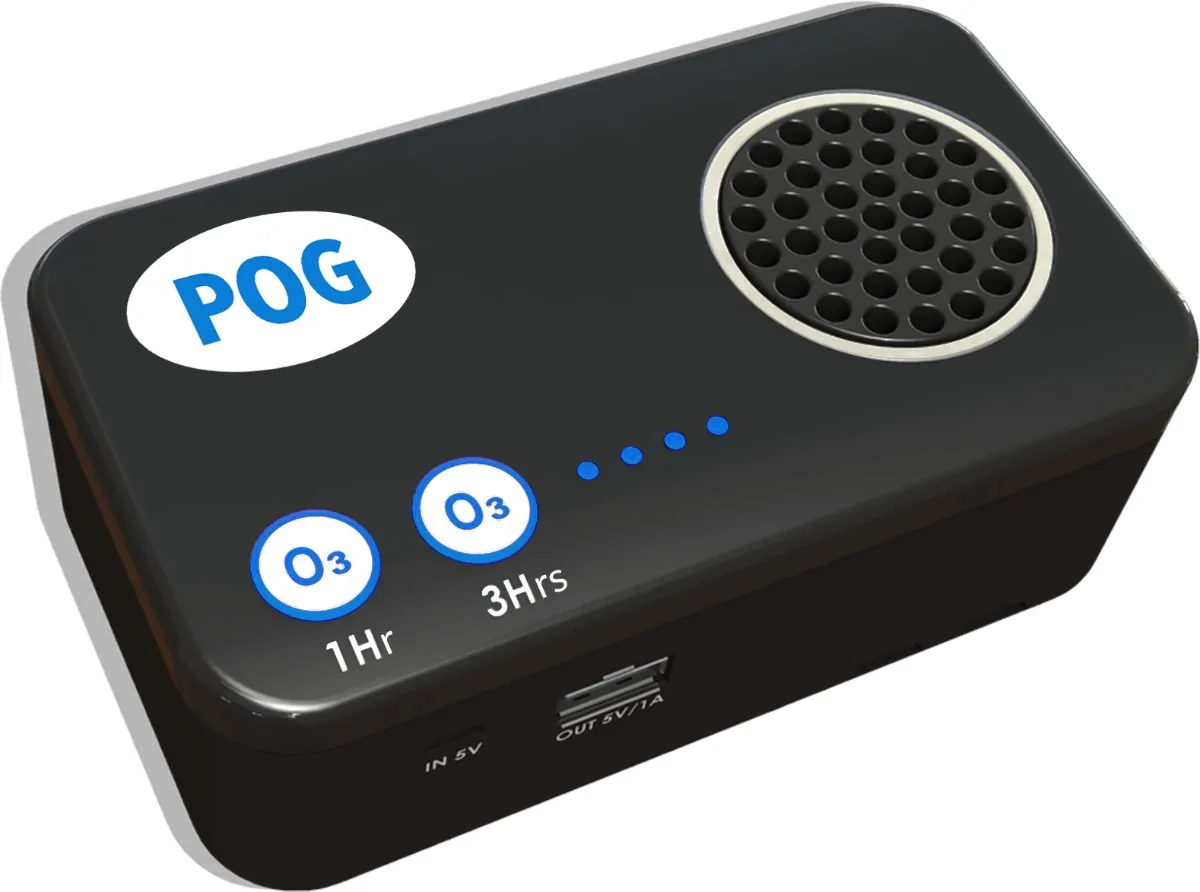 What is a POG you ask?
It's a Portable Ozone Generator.
Still confused? I was too.
The POG is a unique new type of Air Freshener that eliminates odours without using harmful chemicals and without masking or covering up unwanted odours with another scent.
"A POG is a safe and powerful way to naturally destroy viruses and odour causing bacteria without the use of harsh chemicals, deodorizers or cleansers. The POG does not mask odours, it gets rid off odour causing bacteria and viruses in the air using naturally occurring molecules to completely destroy odours at the source."
When I read about the POG I was so curious to try it out. And I'm so impressed!!!
I tested it out in a variety of places and it really did freshen the air and leave a clean scent. The website describes it as "similar to the freshness of the air after a thunderstorm" and I think that's actually a great way to describe it.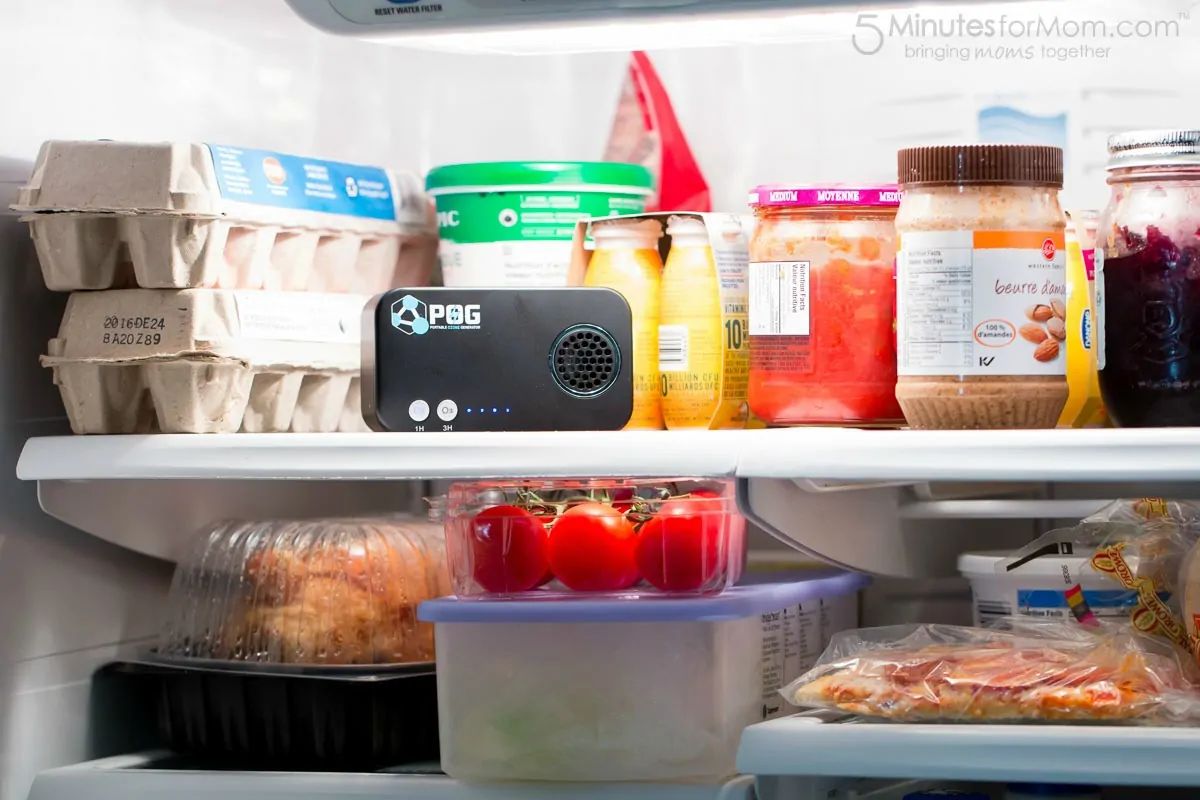 I've used it in our hall closet that's packed full of shoes, in the bathroom, in the kitchen, in the fridge and it helped freshen the air in all those places. I also used it in my bedroom and the kids' bedrooms to clean the air there too.
But now I know I have to share and hand it over to Janice to conquer the worst smell ever…
Hockey Gear!!!
It's a small, portable unit… you can even use it to clean the air in your car.
It naturally destroy viruses and odour causing bacteria. The POG kills 98% of household bacteria and fungus.
You do NOT need to ever change or clean or buy a filter ever! The POG doesn't use or need filters
How it Works
How the POG works is very scientific, so I'll let the inventors explain it…
USING MOTHER NATURE TO ATTACK ODOR AT THE SOURCE. OXYGEN + ELECTRICITY = OZONE
While running, the POG will disperse ozone molecules around the area it reaches and interact with bacterial cells creating holes in the cell wall. As you introduce an increased amount of ozone molecules into the air, it will eradicate the protective shell around the bacteria thus, destroying it.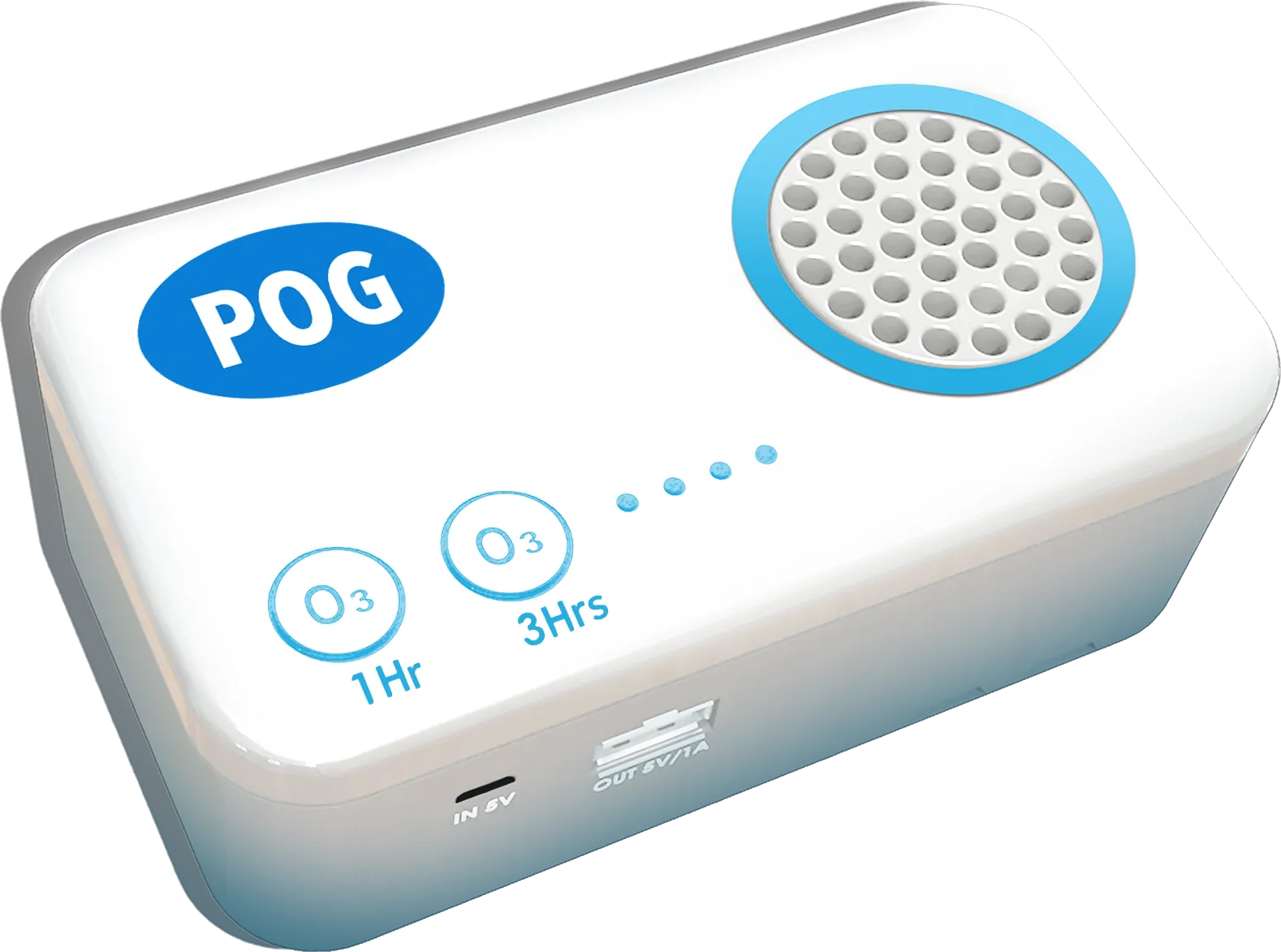 Developed in Canada, the POG leverages technology used by hunters to eliminate scent and is specifically designed for household use.
As the POG fills the air with ozone molecules, it gives off a fresh clean scent similar to the smell after a thunderstorm. It's added proof that the POG only uses pure energy to neutralize odours and destroy bacteria.
It runs quietly in the background and POG functions on a self-timer, 1 hour and 3 hours. It has an 8-hour battery life and is rechargeable using a mobile USB charger.
Just put the POG anywhere to naturally purify and destroy airborne bacteria and on surfaces, especially in places that require complete disinfecting. It fits in small places like closets, gym bags, storage lockers, and fridges but you can also use it to freshen larger spaces like kitchens, bathrooms, cars, boats and cottages.
Awesome Gift Idea
I think the POG is such a fantastic gift idea. So many people on your list would love to have one of these brilliant air fresheners.
So often it can be hard to find unique gifts for people who seem to already have everything.
Get them a POG… they'll be totally amazed and will love it.
Get The POG
Use the coupon code GETPOG301 for 30% off.
Enter To Win
You'll want a POG for yourself and one or more for family and friends on your Christmas list.
So don't wait for our giveaway to close on Dec 3rd. If you have already bought a POG, you can use your prize as a gift.
To enter to win, leave a comment telling us one of the spots you'd most like to use the POG. Then complete your entry using the form below.
We will draw THREE (3) lucky winners and each will receive one black POG. Open to the US and Canada.
For more information or to purchase the POG, please visit: www.getthepog.com. You can also follow the POG on Facebook and Twitter.

UPDATE – Janice DID Steal My POG
As I suspected, Janice did steal my POG and use it for Jackson's smelly hockey gear.
She's just as impressed as I am.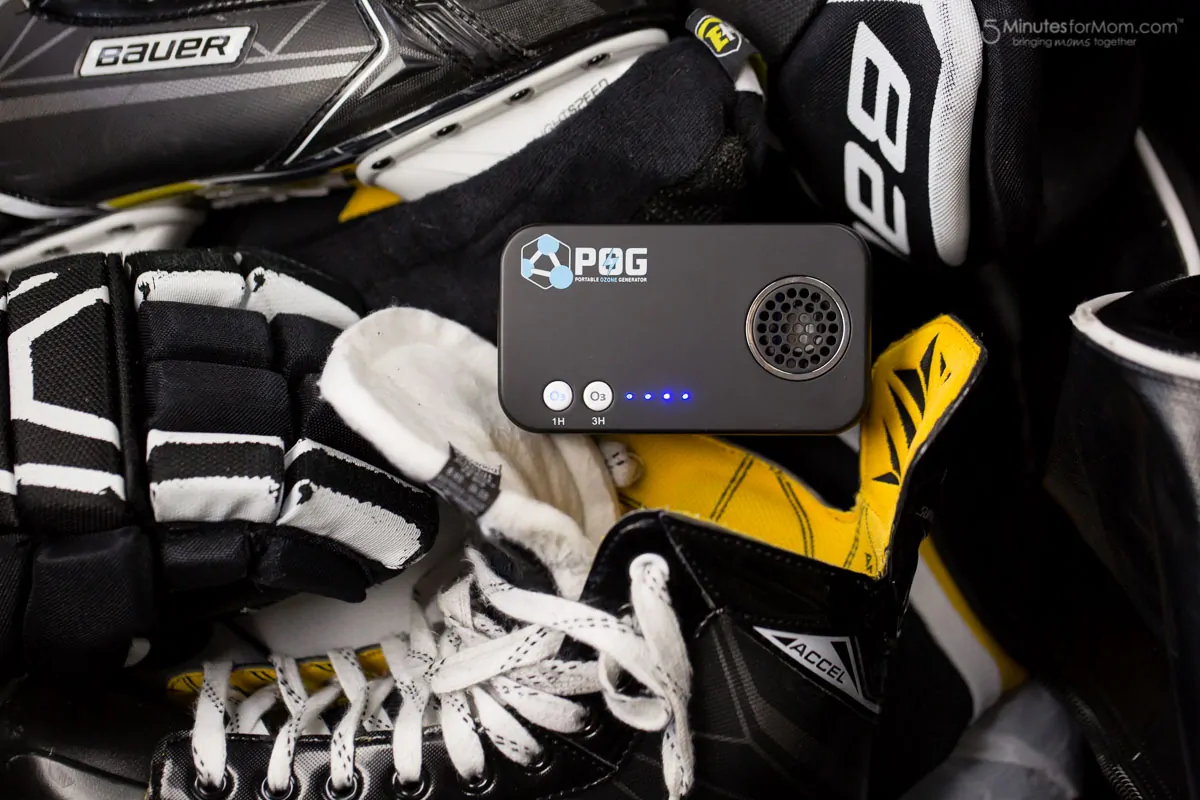 Enter More Christmas Giveaways
We've got many more giveaways coming this month. Check out our 2016 Christmas Giveaway Event…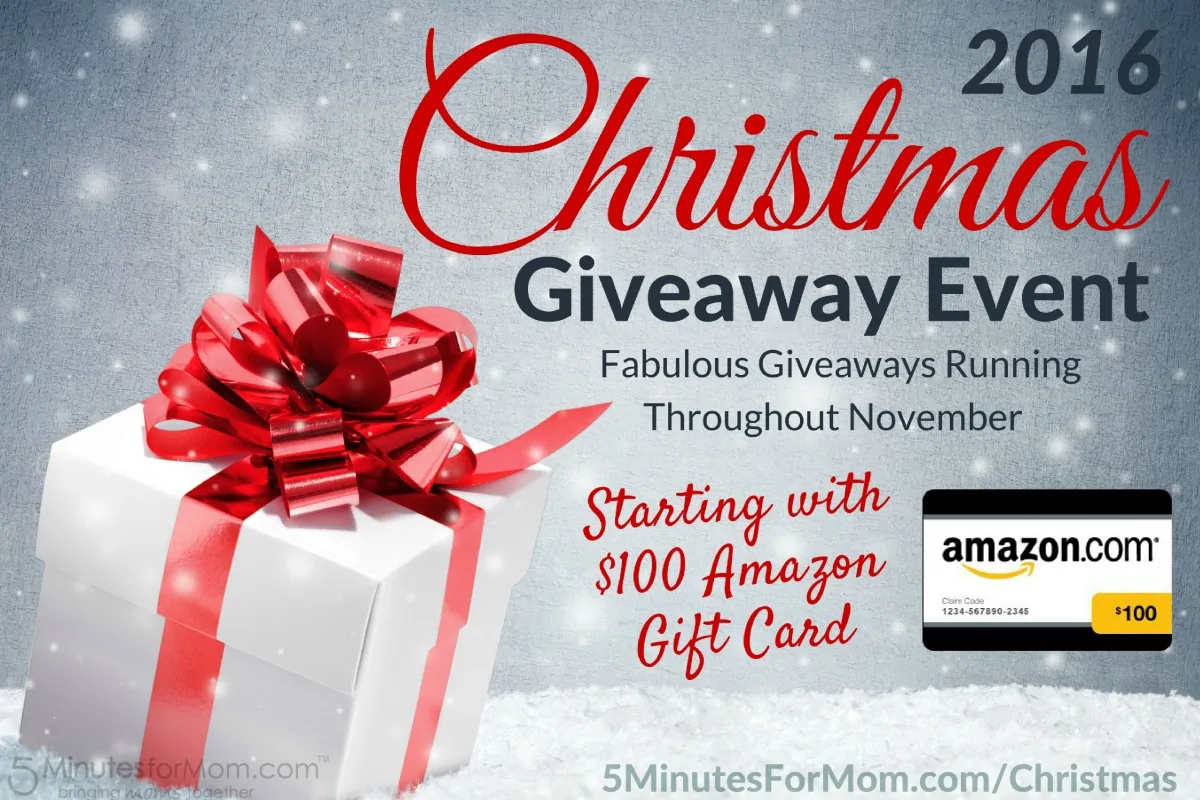 Holiday Gift Guides
We've gathered a collection of gift ideas to help you with your holiday shopping.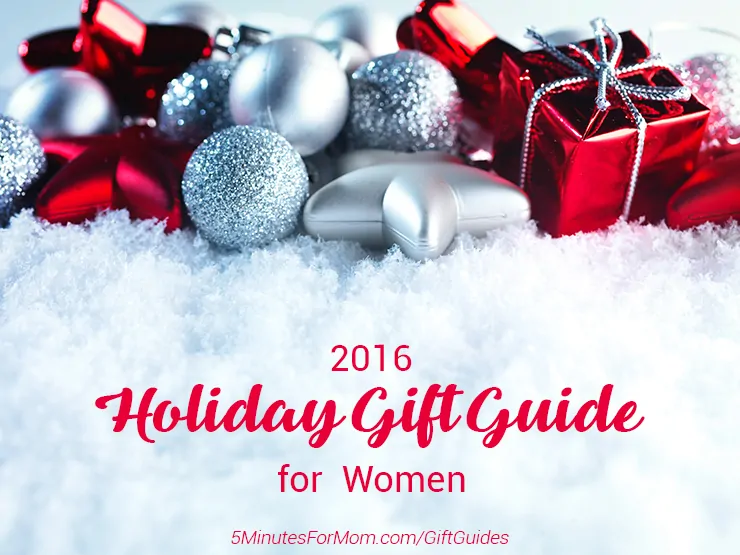 Find more gift ideas…
Pin it for Later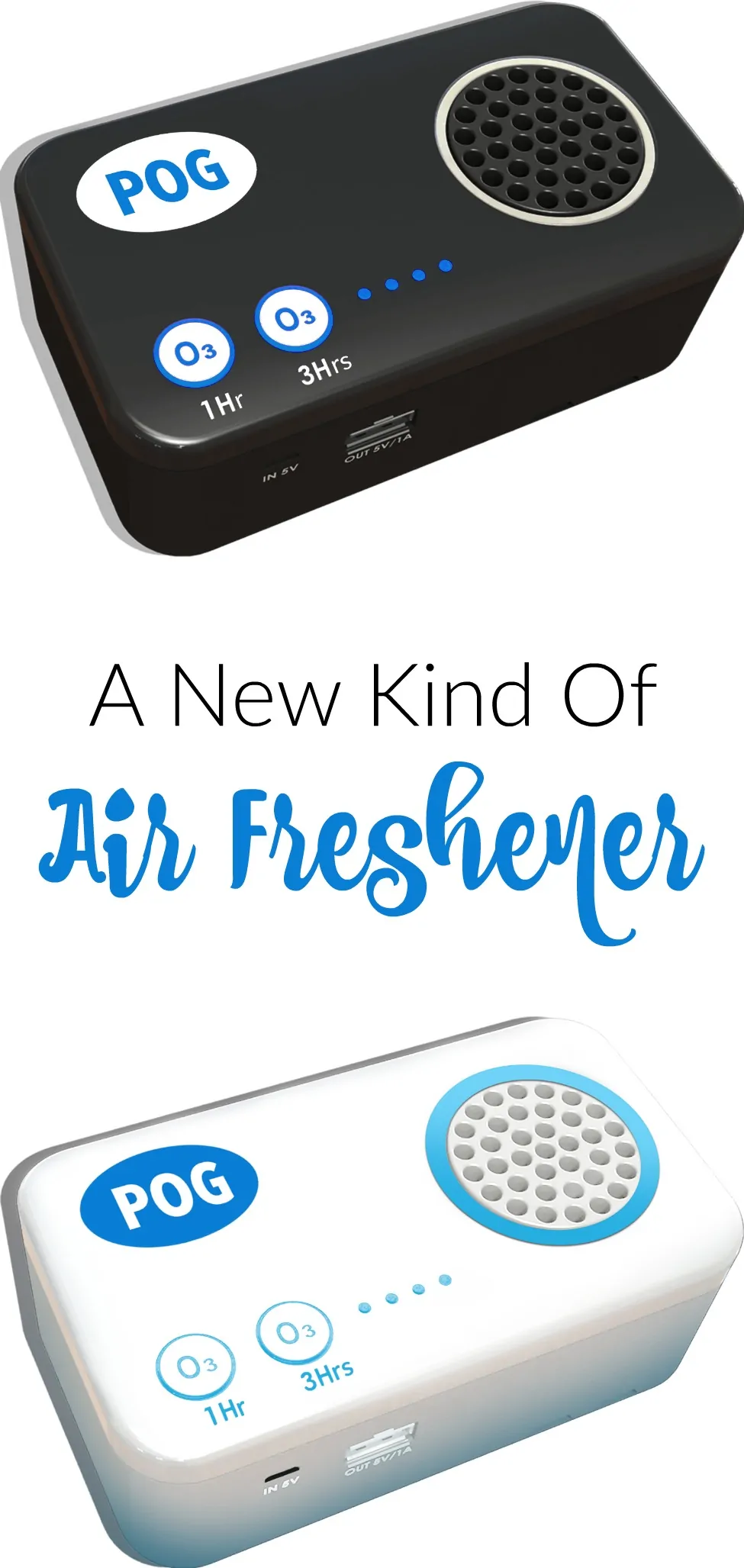 Disclosure: This post is sponsored so extra thanks for reading and sharing.
Written by Susan Carraretto, co-founder of 5 Minutes for Mom
Talk with me: @5minutesformom and Facebook.com/5minutesformom
Pin with me at pinterest.com/5minutesformom